The scene of the crowning of almost every Polish king and queen throughout history, the current Wawel Cathedral is the third to be built on the site. The first cathedral was built of wood, probably around 1020, but certainly after the founding of the Bishopric of Kraków in 1000AD. Destroyed by fire it was replaced by a second cathedral that subsequently burnt down as well (there were a lot of dragon arsonists back in those days).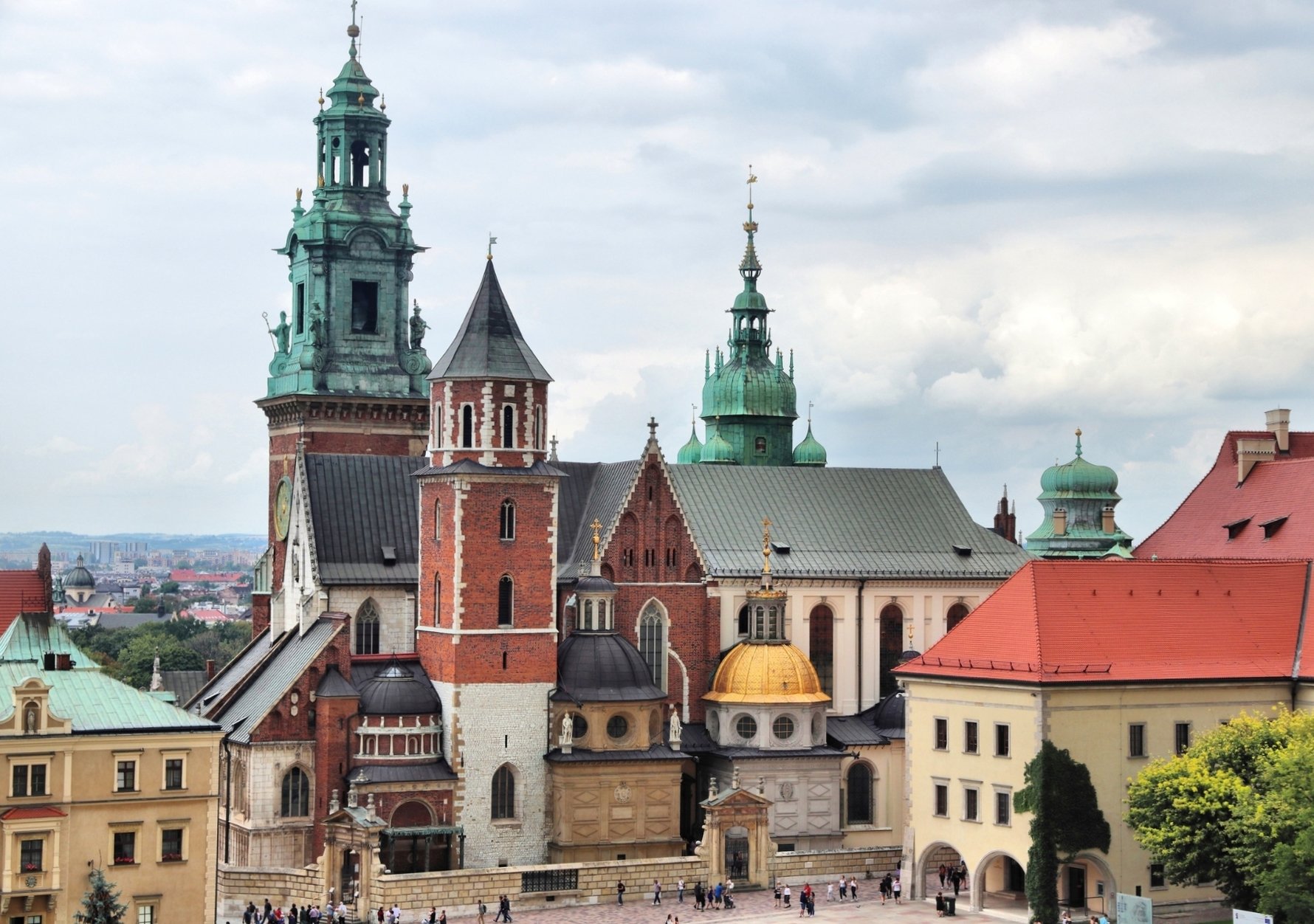 The current building was consecrated in 1364 and built on the orders of Poland's first king to be crowned at Wawel, Władysław the Short (aka. Władysław the Elbow-high, 1306-1333), who was crowned among the charred rubble of its predecessor in 1319. Considered the most important single building in Poland, Wawel's extraordinary Cathedral contains much that is original, although many glorious additions have been made over the centuries. Arguably not as stunning as that of its cousin St. Mary's on the Rynek, the interior of Wawel Cathedral more than makes up for its visual shortcomings thanks to the sheer amount of history packed inside. At its centre is the imposing tomb of the former Bishop of Kraków, St. Stanisław (1030-1079), a suitably grand monument dedicated to the controversial cleric after whom the Cathedral is dedicated.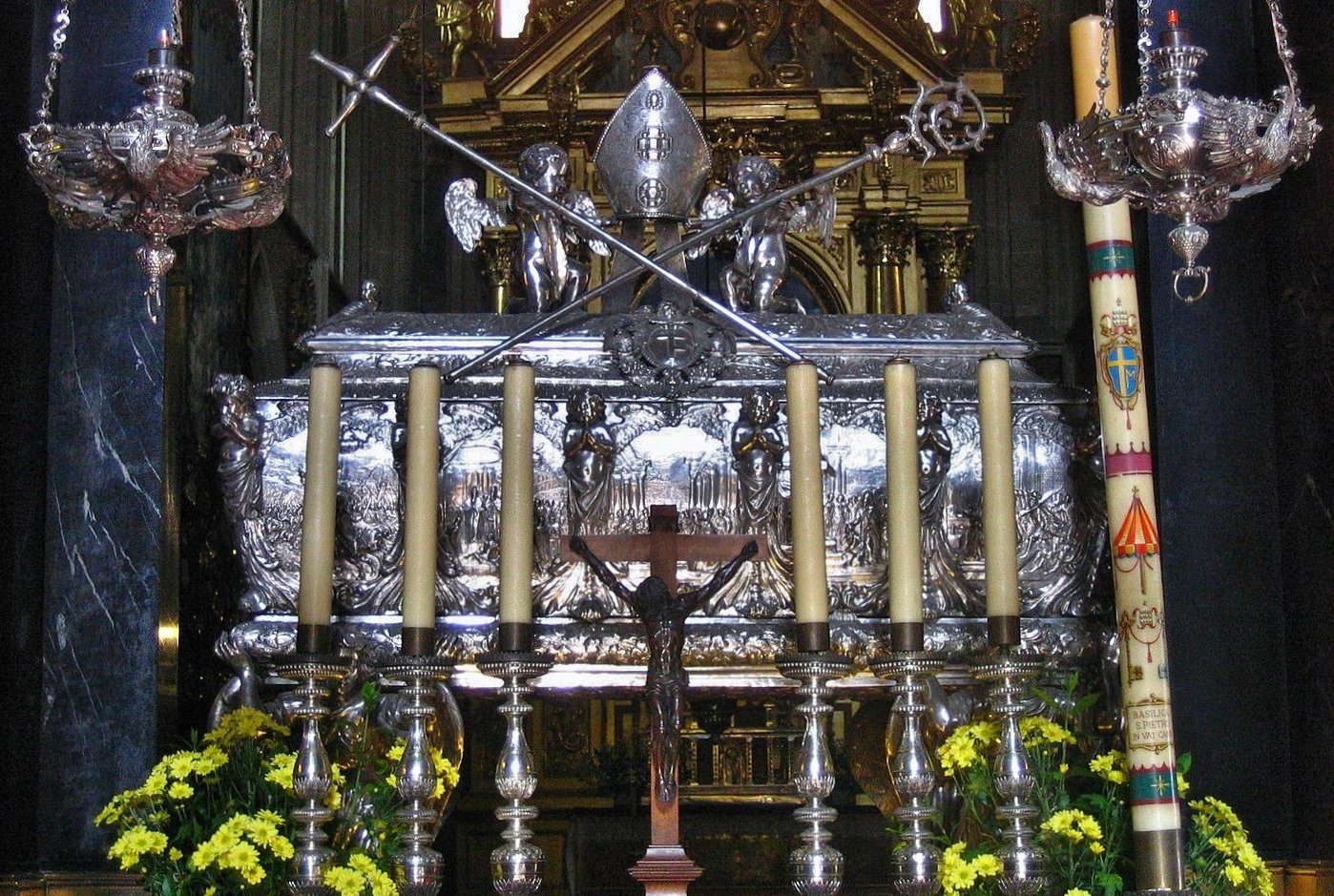 Boasting 18 chapels, all of them about as ostentatious as you're ever likely to see, of particular interest is the 15th-century Chapel of the Holy Cross, found to the right as you enter and featuring some wonderful Russian murals as well as Veit Stoss' 1492 marble sarcophagus to Kazimierz IV. The Royal Crypts offer a cold and atmospheric diversion as the final resting place of kings and statesmen – most recently former president Lech Kaczyński, while at the top of a gruelling wooden series of staircases is the vast, 12.6 tonne Sigismund Bell - so loud it can supposedly be heard 30km away.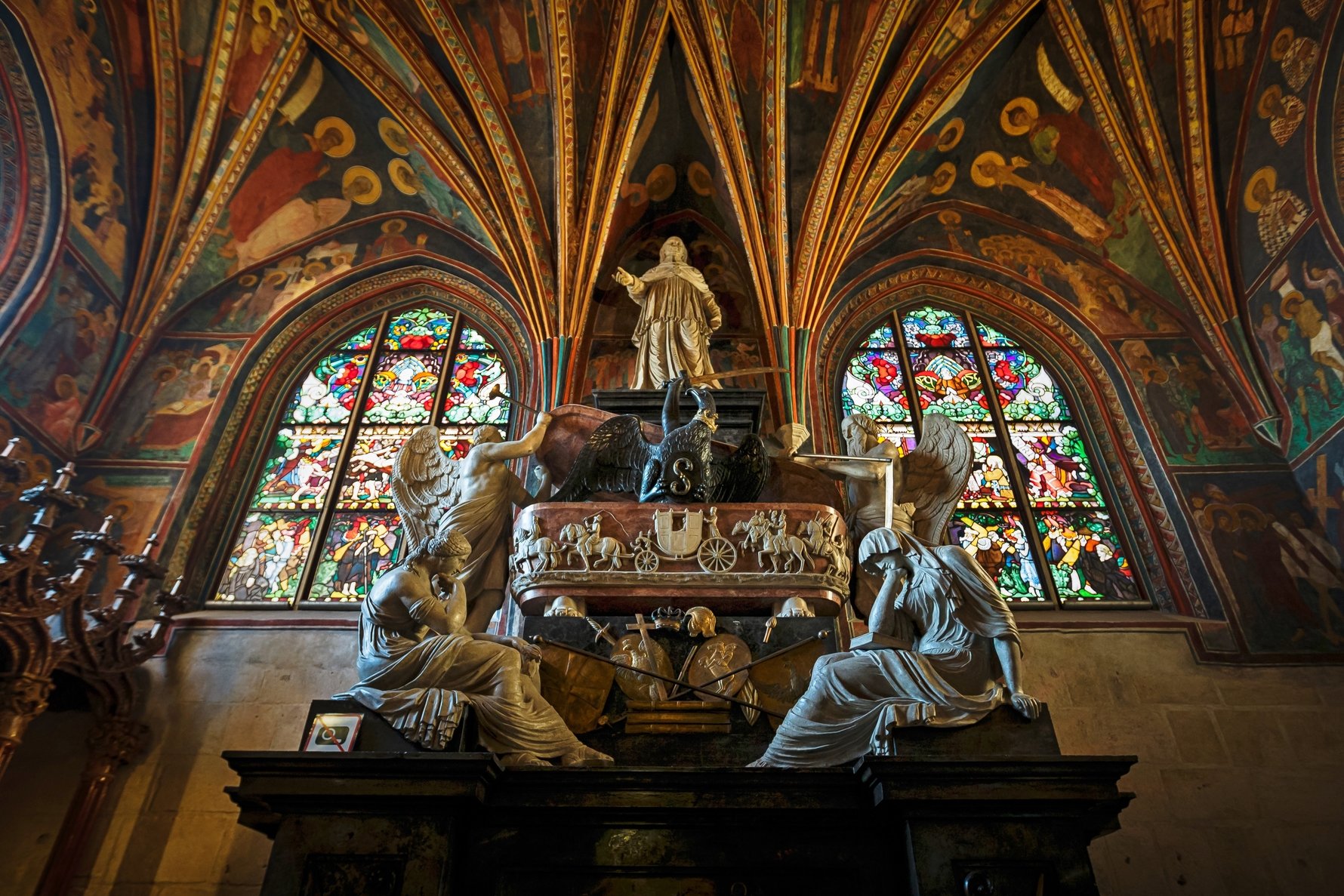 Dragon Bones?
Upon entering Wawel Cathedral, you may notice a cluster of massive bones chained up on the left outside the entrance. While legend obviously purports these to be the bones of Smok Wawelski – Wawel's fearsome dragon – more conventional wisdom has claimed they might be parts belonging to a blue whale, woolly mammoth, rhinoceros, or all three. At any rate, they haven't been removed and inspected for centuries due to their magical properties, which are credited with protecting the city from destruction during centuries of Polish partition and particularly during WWII when almost every other major city in Poland got pancaked.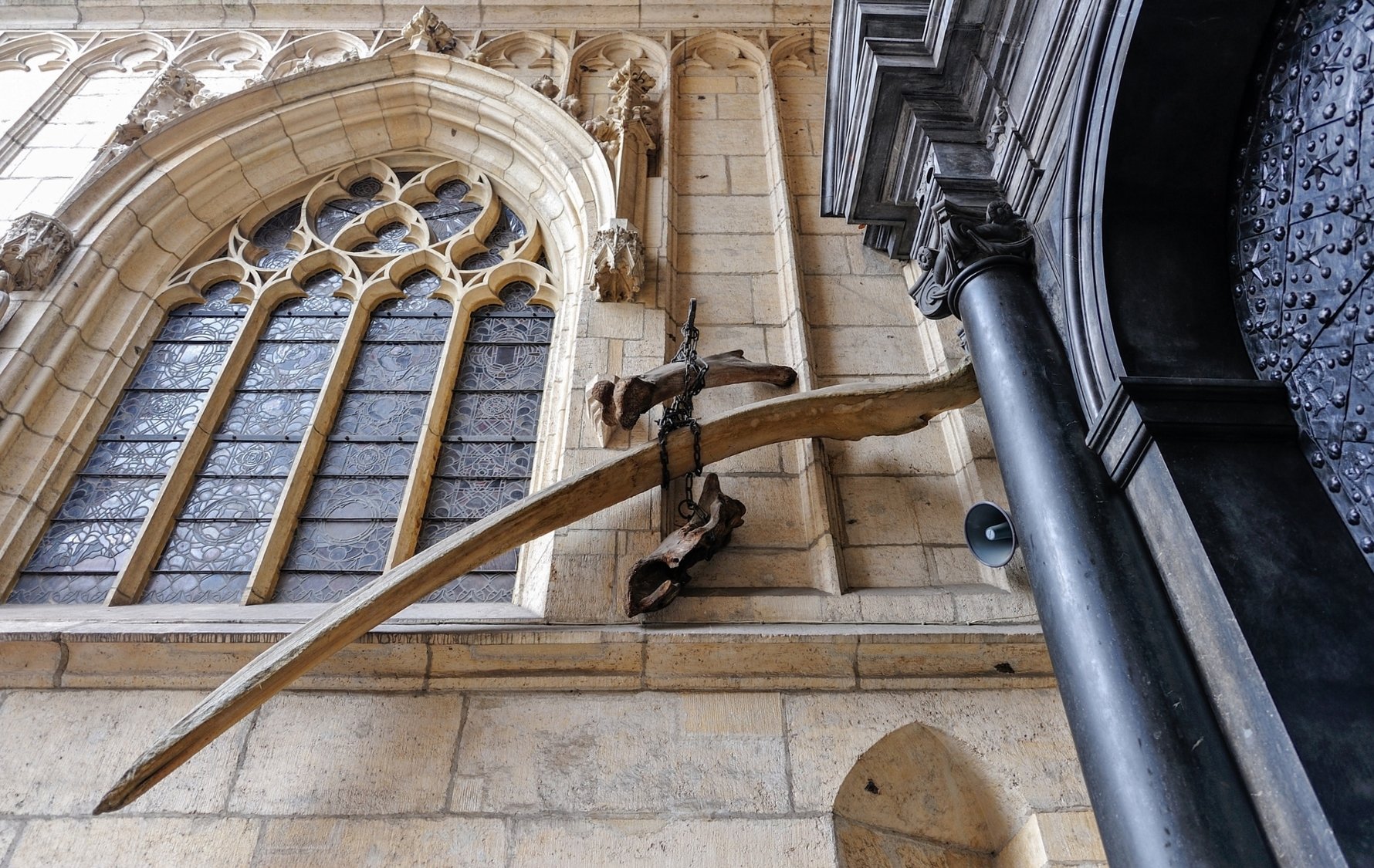 Visiting Wawel Cathedral
Tickets are required to visit Wawel Cathedral, and can be bought from the ticket office directly across from the Cathedral, or online. Unlike tickets for Wawel Castle's exhibits, Cathedral tickets are not timed and can be purchased in person right before your visit without worrying that there may be none available. The flat 22/15zł ticket includes access to the Cathedral, Royal Crypts, Sigismund Belltower, and the nearby Cathedral Museum. Audioguides (recommended) are available in 11 languages for an additional 12/8zł.

Average visiting time: 50mins.