Opened in late 2017, Galeria Północna is Northern Warsaw's state-of-the-art shopping complex, one of the most modern centres of its kind in the city. Covering an area of 64,000m2, here you can browse through over 200 shops, boutiques, and service outlets.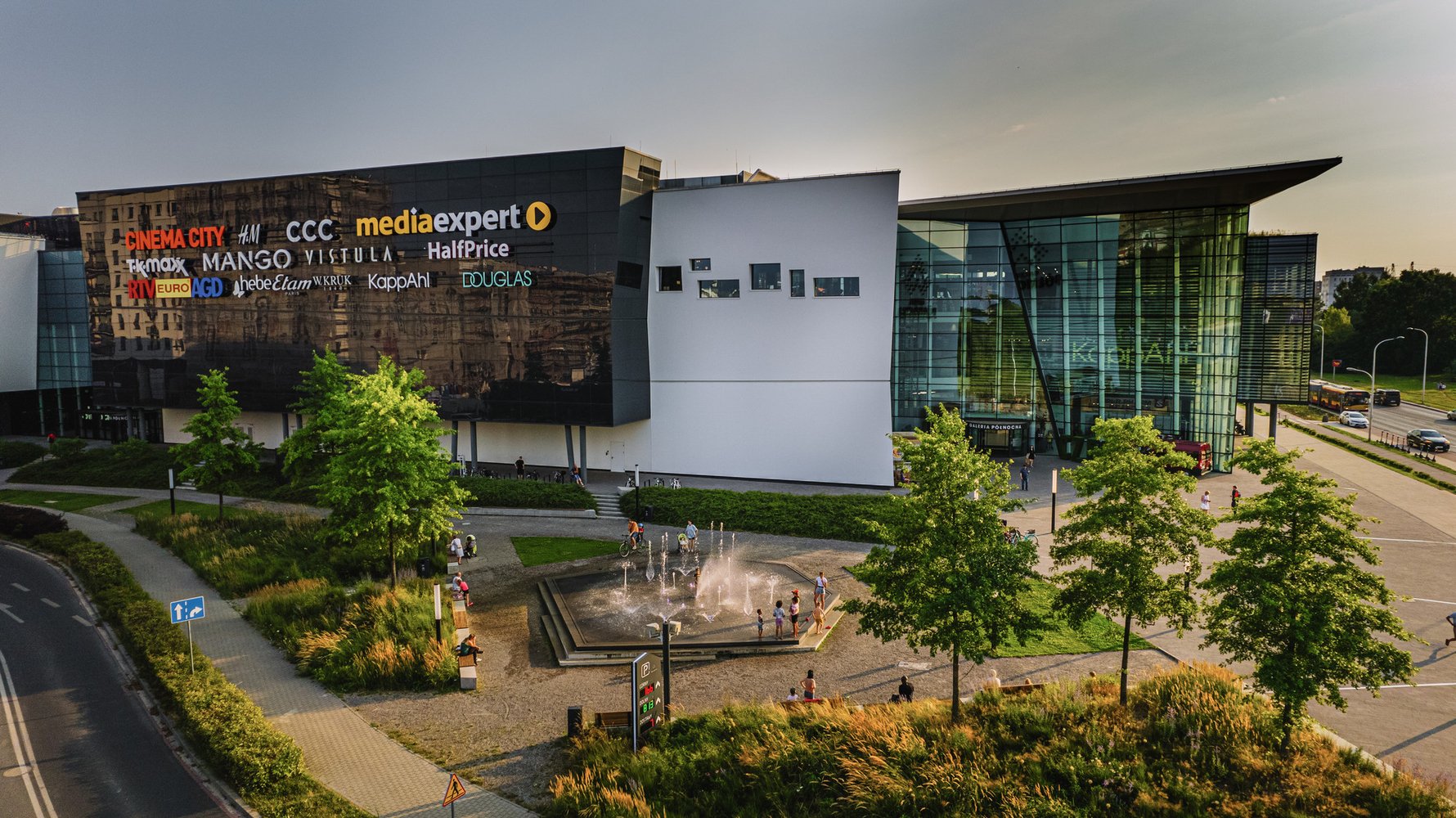 The variety of businesses here features well-known domestic and international brands such as H&M, Sephora, Tatuum, Smyk, and many more. On the gastro end of things, Galeria Północna also features a variety of restaurants and cafes, including popular names like McDonald's, Starbucks, Pizza Hut, and Green Caffe Nero. The Food Court, located on the second floor, offers guests direct access to the garden, while other restaurants such as Cukiernia Sowa, Shizen Sushi, and Grycan are placed strategically elsewhere in the shopping centre. At its very centre, Galeria Północna is also home to the largest sculpture in Poland - Wir - created using an original method of inflating FiDU sheet metal. This is the creation of Oskar Zięta, one of Poland's best-known and most respected designers.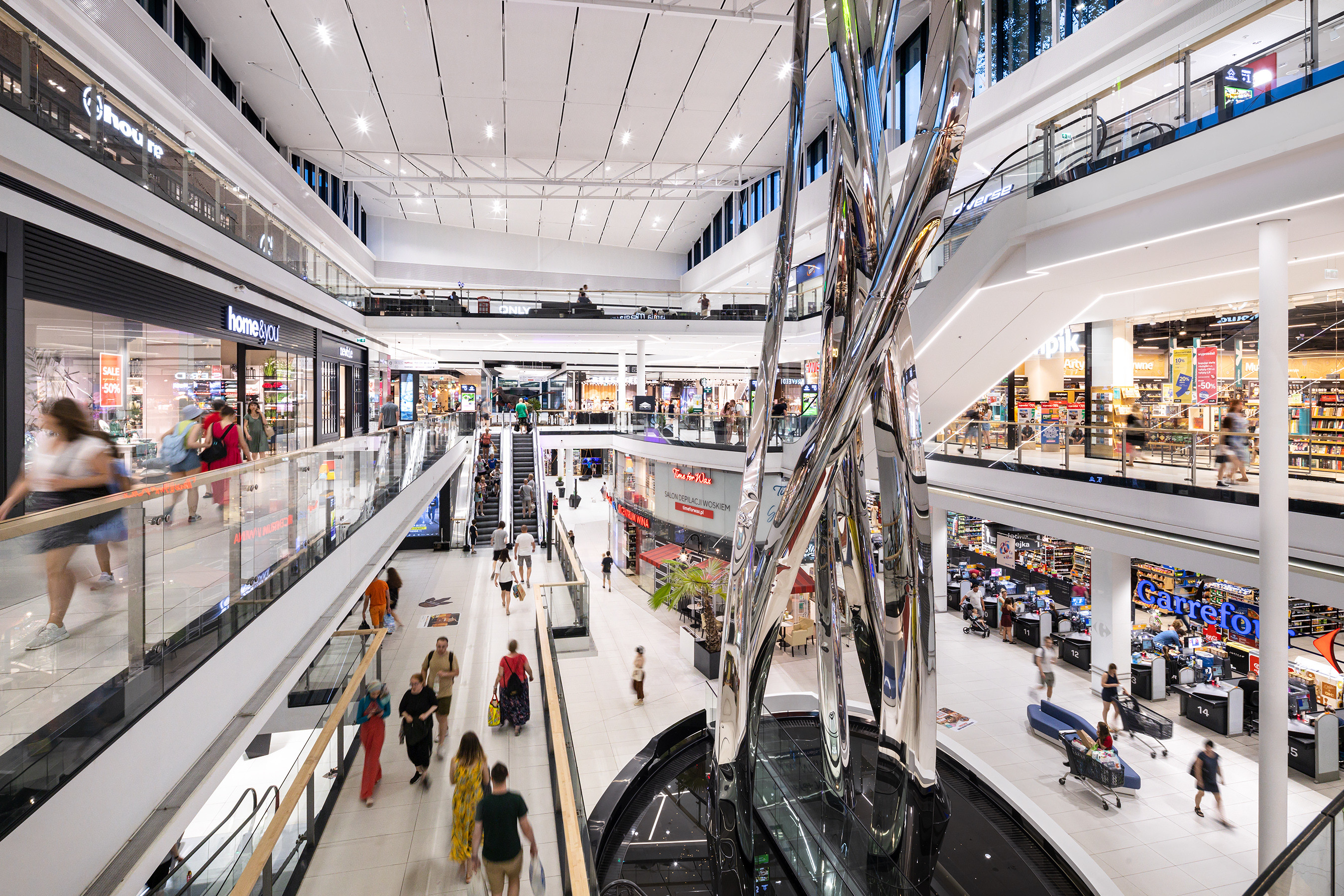 Shopping and dining aside, Galeria Północna also features a range of leisure activities. Visitors can enjoy Cinema City, with 11 screening rooms, the Fikołki Playroom for children, the Egurrola Dance Studio for dance enthusiasts, and the Zdrofit fitness club for adults looking to stay healthy and fit.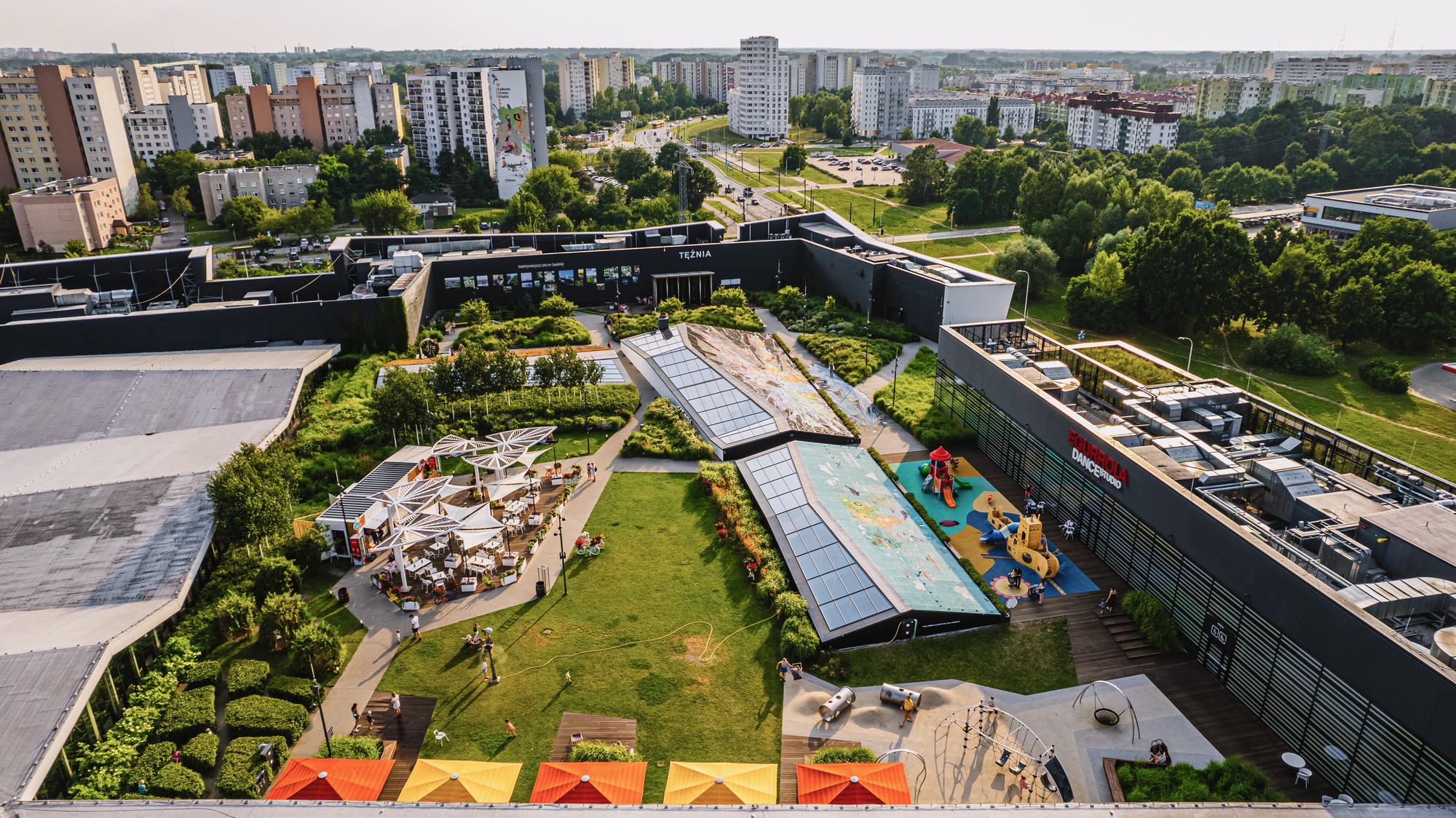 Arguably the biggest attraction of Galeria Północna is its lush rooftop garden, which spans an area of 5,000 m2 and features a range of leisure activities among the high-yielding greenery. Within the garden itself, you can find another food court, playground, spatial sculptures, water wheel, and Poland's largest large-format mural dedicated to children, which presents a wonderful atlas of the world. Various species of grasses and plants adorn this fantastic space, as well as small architectural elements, which make the Galeria Północna garden a peaceful oasis in the middle of Poland's bustling capital.
How to get to Galeria Północna
Located in the north-eastern Białołęka district of Warsaw, you can get to Galeria Północna from the city centre easiest by the Metro - Hop on the 'Młociny' line and head to the end, then get either tram 2 or 17 to stop 'Śreniawitów'. Alternatively, take bus no.s 152, 186, 211, 214, 509 or 518 to stop 'Milenijna'. If you're driving, you'll be pleased to know that the centre also provides ample parking space for motorised vehicles and over 200 parking spaces with racks for bicycles. Galeria Północna is located near 2 Veturilo stations nearby.