For all that Poland has got going for it, the trend of making economic, social and cultural progress at breakneck speed, there's one thing which keeps people in the country firmly grounded, a homage to generations past, and it's all thanks to continuing a celebration of... age old traditions. There are many of them, mostly with their origins in the Christian calendar or Slavic pagan rituals, but it seems there isn't a month that doesn't go by without some wacky form of ritual being observed.

Between February-April, the strangest of all has to be the Drowning of Marzanna (Topienie Marzanny) on the Spring Equinox (21 March). Marzanna is the Polish incarnation of the old Slavic goddess of winter, plague and death and to burn, then drown an effigy of her is a way for superstitious Slavs to protect themselves and encourage the timely arrival of spring and ensure a good harvest. It all sounds a little bit morbid, but today, despite not being as popular as in previous generations, young children in some kindergartens and primary schools still partake in this send off to winter.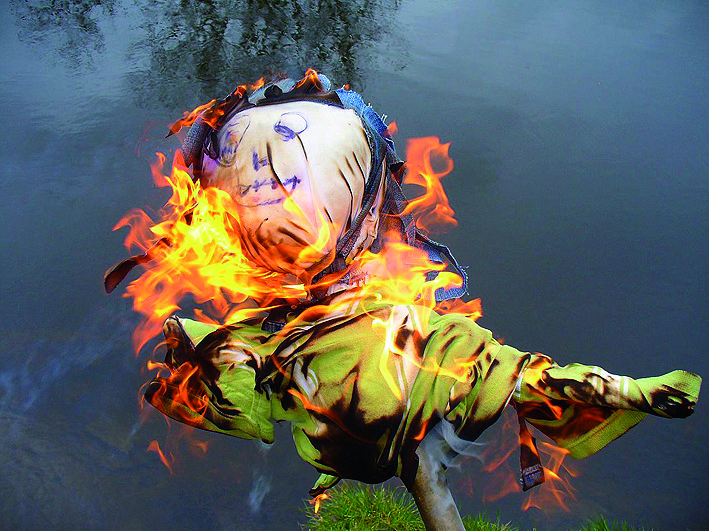 The water theme goes on well into April, when on Easter Monday, 'Lany Poniedziałek' (Wet Monday) is observed by boys throwing buckets of water over girls they like and spanking them with pussy willows! The acts are often expected to be reciprocated! Now, it all seems quite bizarre, and some of you may be glad to know that it's a tradition which has been the focus of heated discussion in recent years between those for and against it. Indeed, police warn the public in the run up to the day that to soak someone is deemed to be breaking the law and can lead to some serious financial fines and even jail time!

Those are just two of the more known, and quite frankly, odd traditions, however, the ones which remain more popular than ever are those which revolve around food and drink! Do we have your attention?
GOT A SWEET TOOTH?
Our favourite has to be Tłusty Czwartek (Fat Thursday, February 16, 2023), which is essentially Poland's equivalent of Shrove Tuesday or Pancake Day (albeit 5 days before), celebrating the last opportunity to eat as many sweet and fatty delights before Ash Wednesday, marking the beginning of the fasting season of Lent. On this day, Poles are often seen partaking in another ole pastime: queueing. Yup! The queues just seem to stretch for miles, but it's all with the good aim of waiting in line at a cukiernia (bakery) to get your hands on one of the best Polish treats there is – pączki (ponch-key). These are large deep-fried doughnuts typically filled with rose jam (or other marmalades), glazed with sugar, and sometimes topped with candied orange peel. Each cukiernia has their own unique varieties, ranging from chocolate filling to advocaat!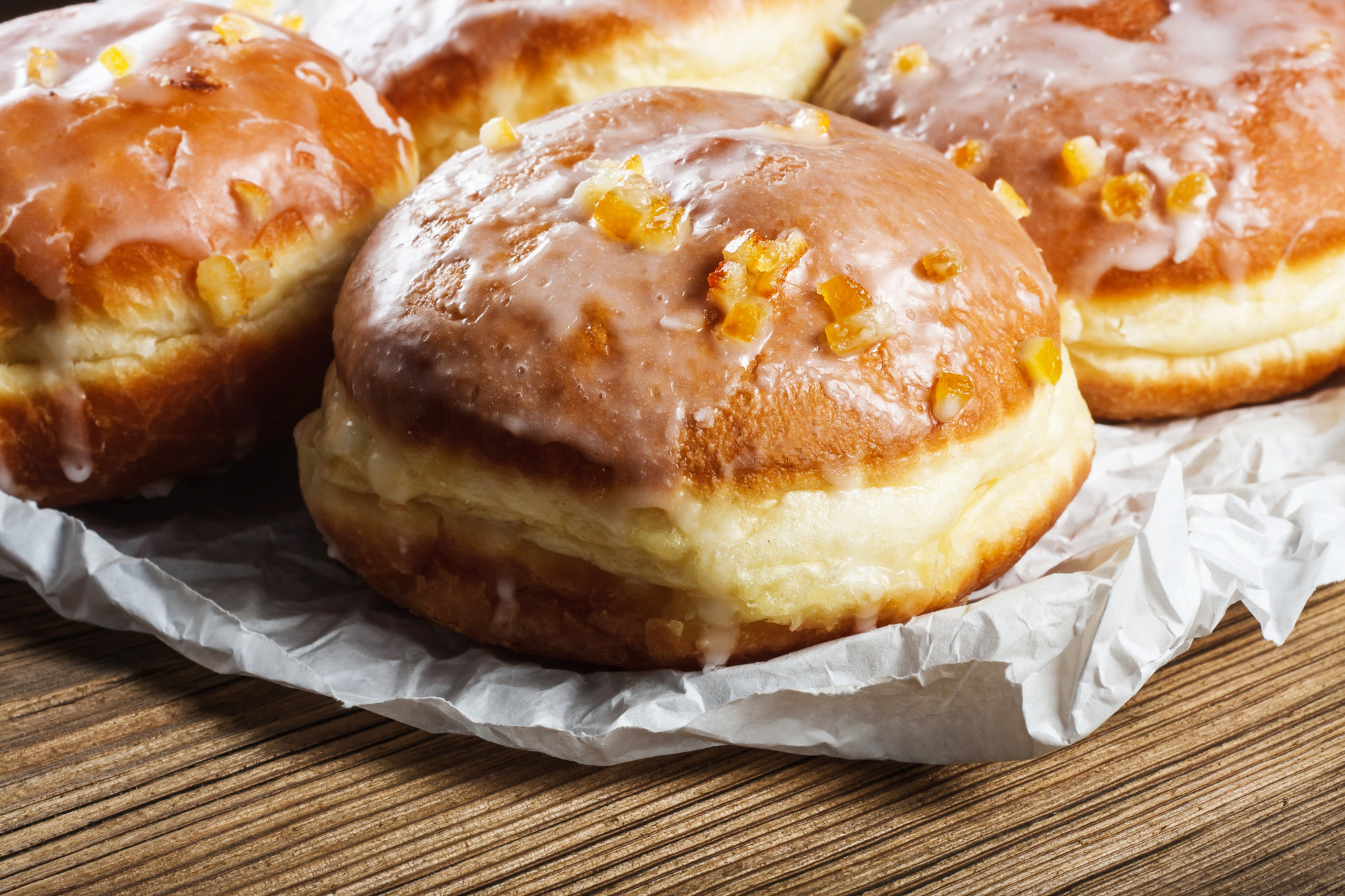 There are two particular locations in Warsaw selling some of the best pączki you're likely to eat, with one being right in the city centre, it'll no doubt be the most accessible to visitors – it's the family run Cukiernia Pawłowicz on ul. Chmielna 13, between the touristy ul. Nowy Świat and Metro Centrum. This place is a gold mine for treats, and walking past even on a regular day leads to some heavy will power kicking in to resist temptation. We don't always win...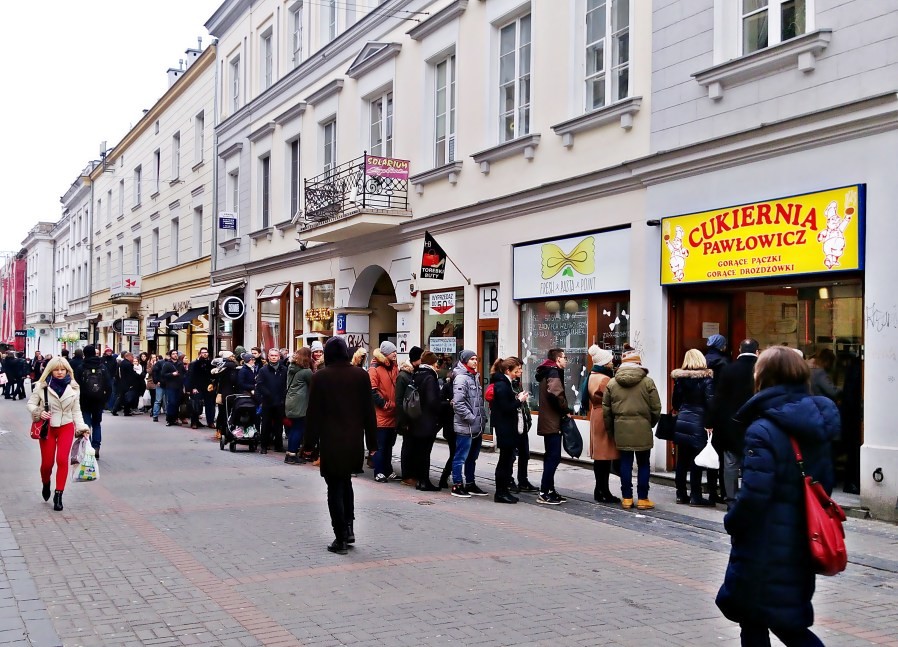 The 2nd location is Pracownia Cukiernicza "Zagoździński" in the western Wola district on ul. Górczewska 15. This is one of Warsaw's most famous family run bakeries, especially when it comes to the delights of pączki. Opened by Władysław Zagoździński in 1925 on ul. Wolska 53, (later on Wolska 66), it remained on this street until 1973, when they moved to the current address where the 4th generation of the family continue doing what they do best. It's not uncommon to find a long queue here anytime of the year, but on Fat Thursday you can expect it to be even longer. And quite right! If you can muster up the patience to wait (be warned – sometimes hours), you won't be disappointed!

Five days later, there's another food-based tradition, which may not exactly be to everyone's taste. Celebrated on the Tuesday before Ash Wednesday, the last day to indulge before Wielki Post (The Great Fast/Lent) begins. It's also the day that marks the end of the Karnawał (Carnival) period, which in many other countries is the day people will celebrate before the forty days of fasting and religious observance should begin. In Poland this is known as Śledziówka or Śledzik (literally Herring Night) and you'll find the traditional pickled herring washed down with shots of vodka in many homes, bars and restaurants. Be warned this can get messy despite the fact most people are supposed to be at work or university the following day. In 2023 Śledziówka falls on February 21, and if you're in town, there are plenty of vodka bars to try it in, such as Pijalnia Wódki.

NEW TRADITIONS?
Who said traditions have to be old? The last few decades have seen an increased interest in some imported western traditions, even if they are mainly commercial. And the most famous of all is, of course, St. Valentine's Day (February 14th). Now, you wouldn't think that Warsaw is one of the top 10 romantic destinations in Europe... and you'd be right, but that doesn't mean you can't have a perfectly lovey-dovey day in the city. Our top recommendation to you would be not to buy flowers – is it reasonable to buy your significant other a plant which is, essentially, dying after being chopped at the stem? Hardly the best symbol of your love, huh? Instead, focus on the experiences you can have together in Warsaw.

The city has some of the best dining experiences in not just Poland, but on a true European scale – don't underestimate what's on offer. To that end, if you're looking for some extra special places to take your loved one, we wholly recommend the wonderful Elixir by Dom Wódki with its food pairing menus and great views looking out towards the National Theatre. The colourful Restauracja Różana doesn't just look delicious with its flowery decor, but the food too is divine. Coming here, the setting is perfect for a relaxed and romantic evening. The oldest restaurant in Warsaw, U Fukiera with its grand old age, is still up there with the big guns in terms of unique interior, mood, food and overall classy experience, right in the heart of the Old Town.

Once you've both had your fill of fine dining, a charming walk along the Royal Route is always a grand idea. And later, the Palace of Culture's viewing terrace (normally only open in winter until 20:00) is open on Valentine's Day, for an evening session running 20:00-22:00. Night time panoramic views of Warsaw. Perfect.

If the romantic side of things is less your thing, and/or, you simply aren't in Warsaw at the right time, you may instead be in the city on St Patrick's Day (17 March), which again, was never celebrated in Poland with the same gusto as how the Irish Diaspora have always treated it in the U.S.A. That said, it's become a popular night especially amongst students, with the city made up of a large minority of international students who'll accept any excuse for a party. You can enjoy some Irish madness, if you wish, near the Old Town in Molly Malone's on ul. Krakowskie Przedmieście 41, and in Irish Pub Miodowa just around the corner on ul. Miodowa 3.

And there's your eclectic mix of winter-meets-spring traditions; we've thrown in everything from witch burning, doughnut  feasts, partying, romantic walks and views, all the way up to fine dining experiences. Warsaw's a great city to experience it all.