If there's anything we can ascertain with certainty in Poland, it's that Poles really do love their ice cream - it doesn't matter if it's sold in summer or in winter, parlours will always make a killing selling the stuff, and in summer especially, even the long queuing times (another Polish pastime) won't put people off waiting to get their cones or tubs of tasty ice cream. If you are in Warsaw with the kids, or simply have some ice cream fiends in your travel party, in the warmer months especially, you will likely walk past numerous parlours, stands and cafes with enticing pictures of your favourite flavours, and eventually you'll have to open up your wallet to buy some 'lody' (ice cream in Polish) - resistance is utterly futile.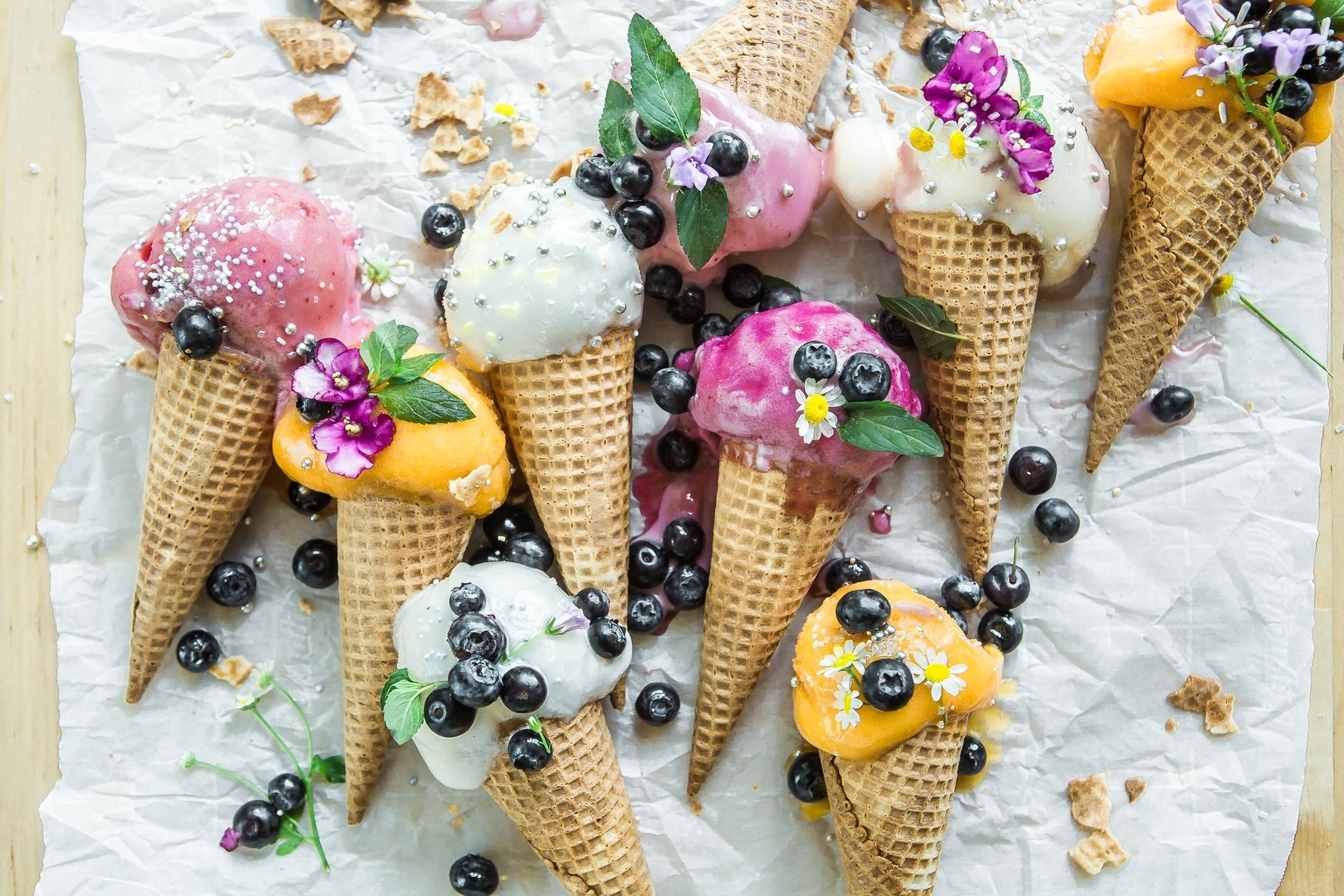 What's so special about Polish ice cream?
Nothing really. Given the obscene amount of places selling it you'd think that there might be some kind of noteworthy local twist on this frozen dessert. There isn't. If you were to describe what specifically characterises Polish ice cream, in the past, it wouldn't have been any special ingredients, flavours, consistency or serving method, but rather small scoops, a narrow field of flavours, lack of toppings and ridiculously long lines to get some. Thankfully, standards are steadily improving (except for the long lines, which are only getting longer) with the more prevalent trend in ice cream these days being 'lody naturalne' - natural, hand-dipped ice cream. In Warsaw, you won't find many places serving ice cream made from powder in a machine, except maybe fast-food places.
Where Is the Best Ice Cream in Warsaw?
Whether you're sticking to the city centre or have gone further afield to the city's numerous districts, you can generally count on one rule of thumb - the longer the line, the better the ice cream. As with Warsaw's Fat Thursday queues, the most popular places for ice cream are known locally, and when a good new place opens up, the news spreads and people flock to check the ice cream out in their droves. The parlours come and go, but there are a no. of city favourites which have stood the test of time and continue to stick to their end of the bargain in producing some awesome ice cream. If you're an absolute ice cream addict, here are the top places in Warsaw you need to know about - we enjoyed testing them out, so wherever you are in the city, our list will ensure you're never more than a few minutes away from a great ice cream venue.
CITY CENTRE/CENTRUM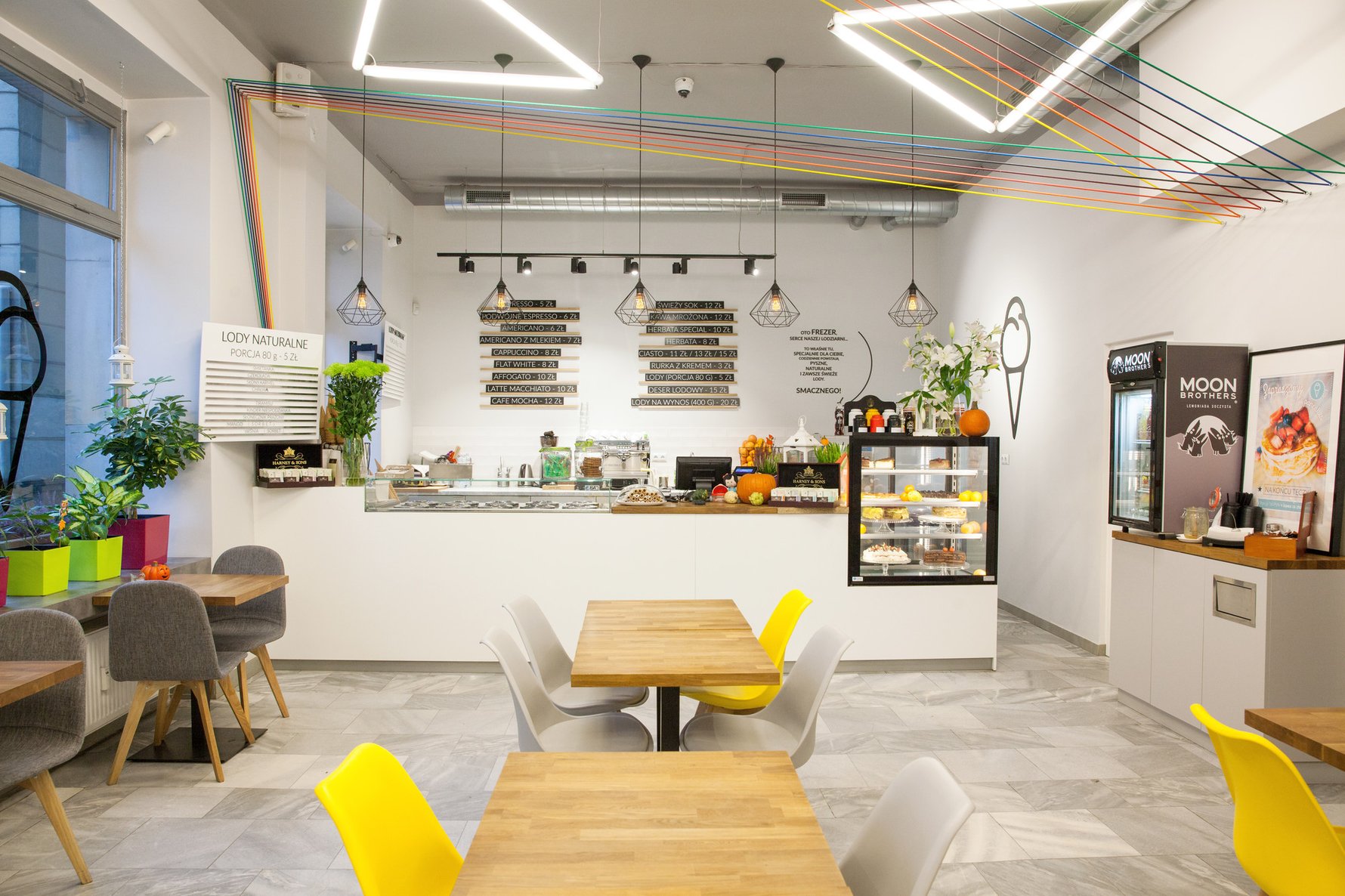 NA KOŃCU TĘCZY
Found 'at the end of the rainbow' (En translation of their name) at what would have been the end of the now famous rainbow art installation once located on Plac Zbawiciela (until it was destroyed by opponents of its equality message). The original rainbow faded but a new one popped up in its place, but providing variety of colours with ice-cream. Mmm. The reason for this venue's fame is the ethos of sourcing all ingredients locally, and making all flavours on-site, and not transported from some mass producer! The tastes are great, and the queues can be long, but the wait is always worth it. Again, mmm. 2nd location in Galeria Młociny.



GOOD LOOD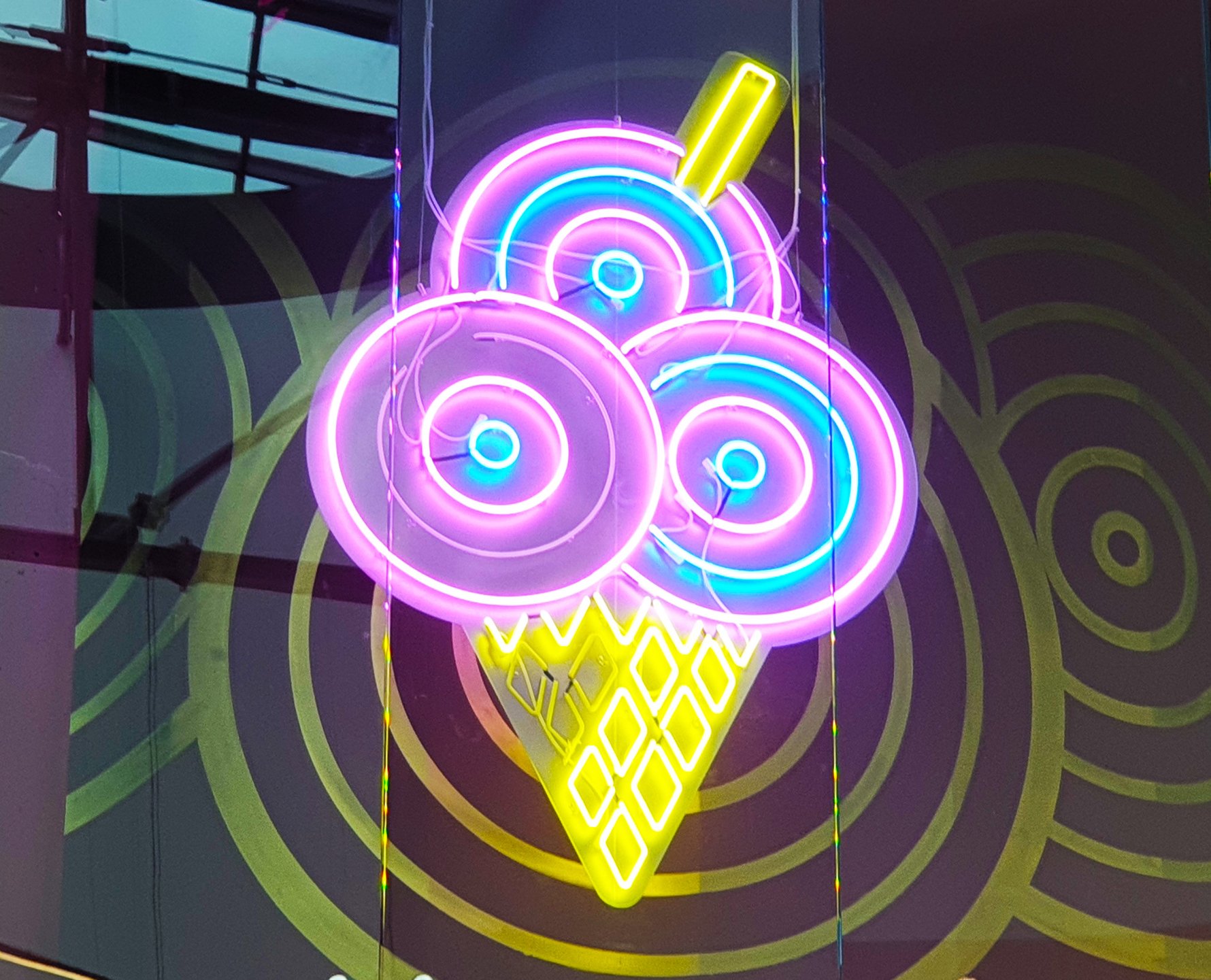 Kraków appears to be bursting at the seems with its local brand of ice-cream 'Good Lood' (lód is Polish for ice, huzzah) now found in no less than 19 locations. To even things out, the company have spread their wings and headed to three locations in the capital: the north (Galeria Młociny), centre and south (Galeria Moktów). Good Lood only uses natural ingredients and dairy products, all locally sourced, to make their super tasty ice-creams, with the flavours ranging from usual flavours like strawberry and vanilla to funkier concoctions which change on a daily basis. As with all ice-cream parlours in Poland, the queues may be long, but it's always worth it in the end.  



ŻOLIBORZ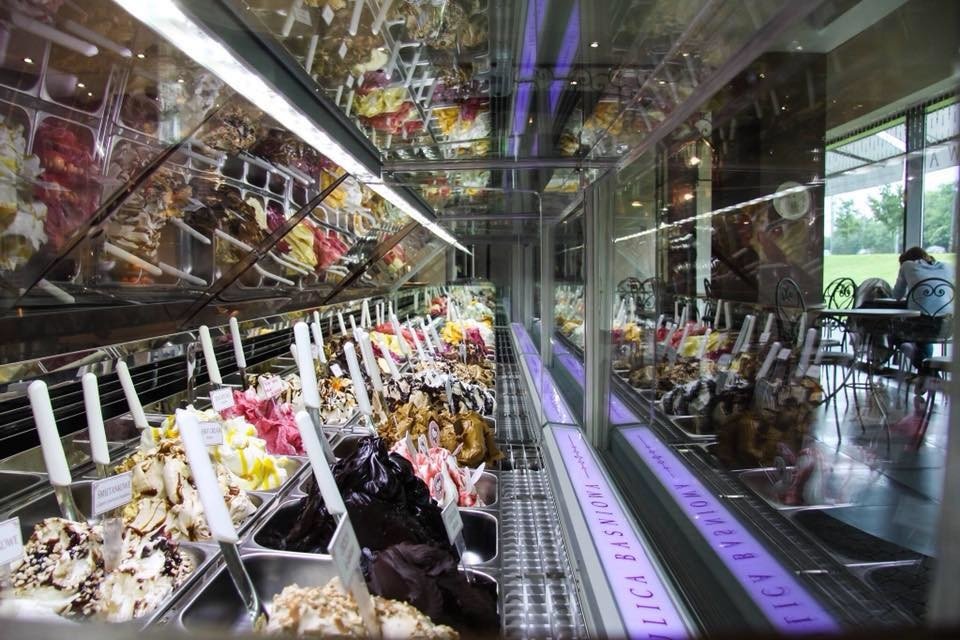 UL. BAŚNIOWA
What a great name for an ice-cream place, 'Ulica Baśniowa' translates into English as 'Fairy tale Street'. As if one of the world's favourite treats needed a fantasy element added to it, huh? Well, it works well here, the interior feeling very much like cartoon land, which the kids seem to love. We liked the Weirwoodesque tree in the corner (Game of Thrones reference, for those that don't know). The flavours are extensive, ranging from classic to funky, with their menu changing regularly (viewable online, sorry, only in Polish), they have everyone's personal preferences in mind, with options from bio, vegan, sugar free, gluten free, and even milk free included. Located just one tram stop away from Westfield Arkadia (take trams 17, 27, 28 or 35 to stop 'Plac Grunwaldzki'), it's well worth the trip.
 
MOKOTÓW
JEDNOROŻEC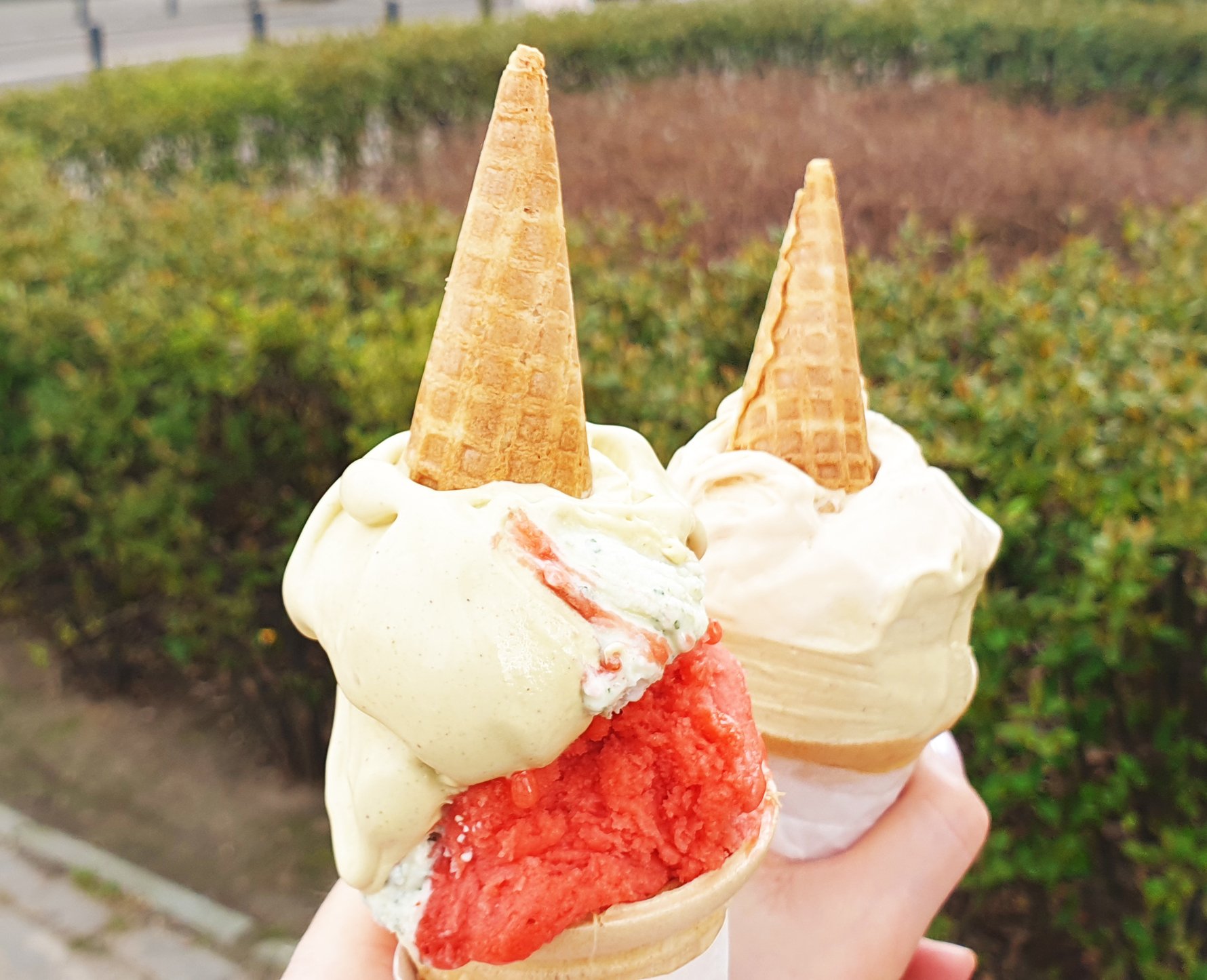 Ice cream is one of the world's favourite treats, and in Warsaw, the good stuff can be found almost everywhere! There are so many good places to eat it that sometimes you just need a simple idea to stand out amongst the competition...so...umm... call your place 'Jednorożec' (meaning 'unicorn') and add a tiny 'unicorn horn' cone to the top of your ice cream to parade around the nearby streets (or, sigh, to photograph for your social media account). It's a simple idea, but it works. The flavours in Jednorożec are awesome, with the end result looking cute, leaving kids and adults both equally amused. Deadpool would no doubt eat his ice cream here. To get there, take the M1 metro to station 'Pole Mokotowskie' and make the short walk to the land of the unicorns. Alternatively, take trams 4, 10, 14, 17, 18 and 35 to stop 'Rakowiecka-Sanktuarium'.  
 
BIAŁOŁĘKA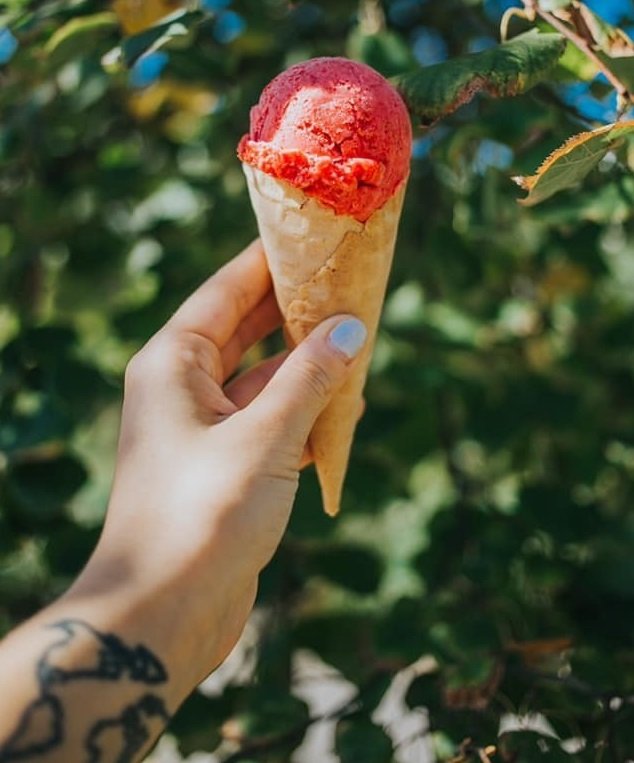 PASTELOVE
You may think there's not much of a reason to head to Białołęka, Warsaw's north-eastern residential district, however, fans of top class ice-cream may decide otherwise with one of the city's best venues found here. If you're still not convinced, you may likely go past the riverside bike/walking path and be so close to this seasonal place you'd be gutted to miss out knowing just how damn close you actually were. The flavours on offer are what draw people, from the usual classic fruit flavours, sorbets, to the more child friendly oreo, salted caramel etc., however, the flavours change frequently and we've tasted everything from dill (yes, dill), burnt butter, horseradish to Cannabis! The names may scare some of you off, but those brave enough to try will be more than surprised! A great place to divert your bike trip. Their other locations are on ul. Chodecka 14 (Bródno), and ul. Remiszewska 17 (Targówek).