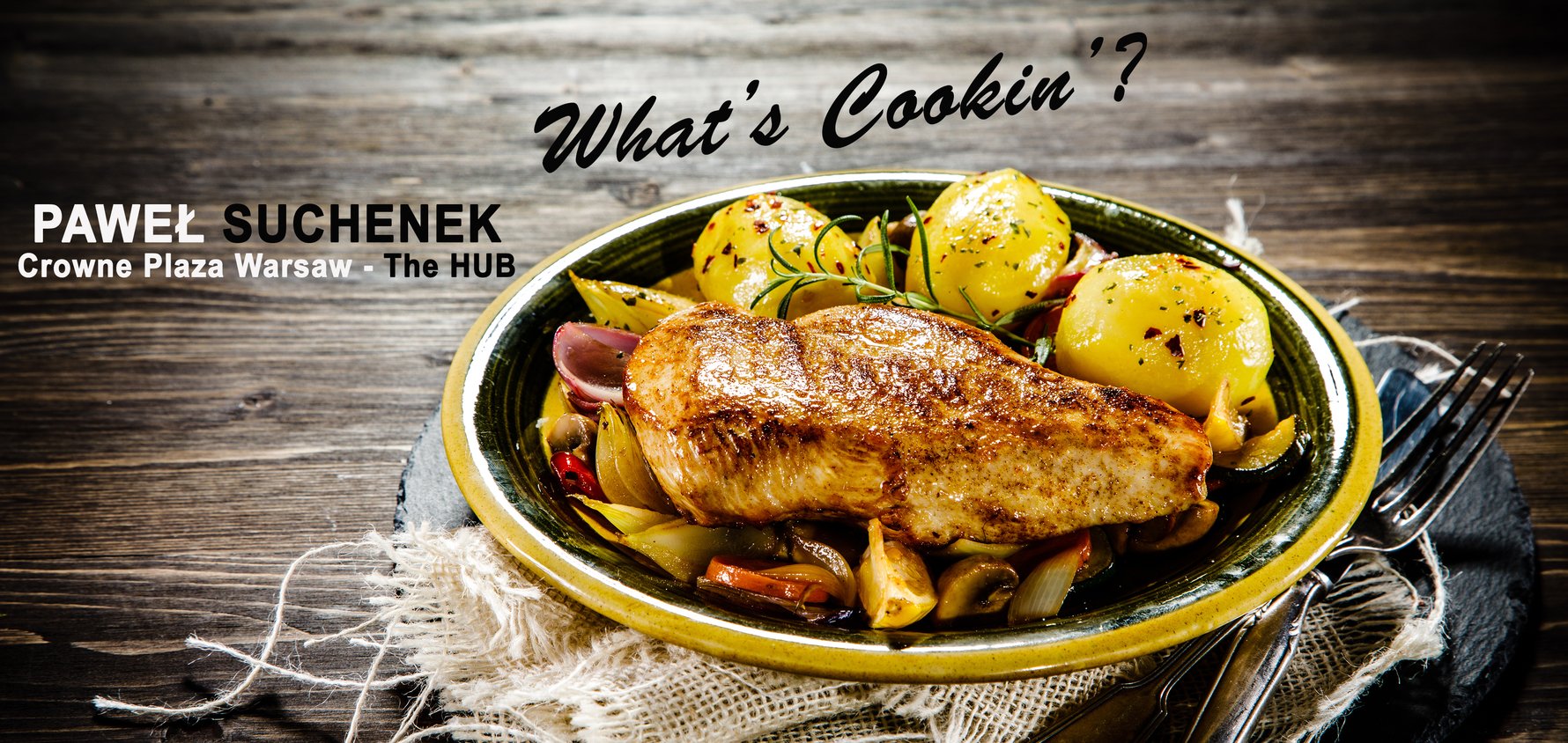 In our new 
What's Cookin'?
article series we ask chefs from some of our favourite restaurants and cafes in Poland to share a recipe with readers that is perfect for making at home. As it's Autumn, it's time for a seasonal classic. Have fun!
Paweł Suchenek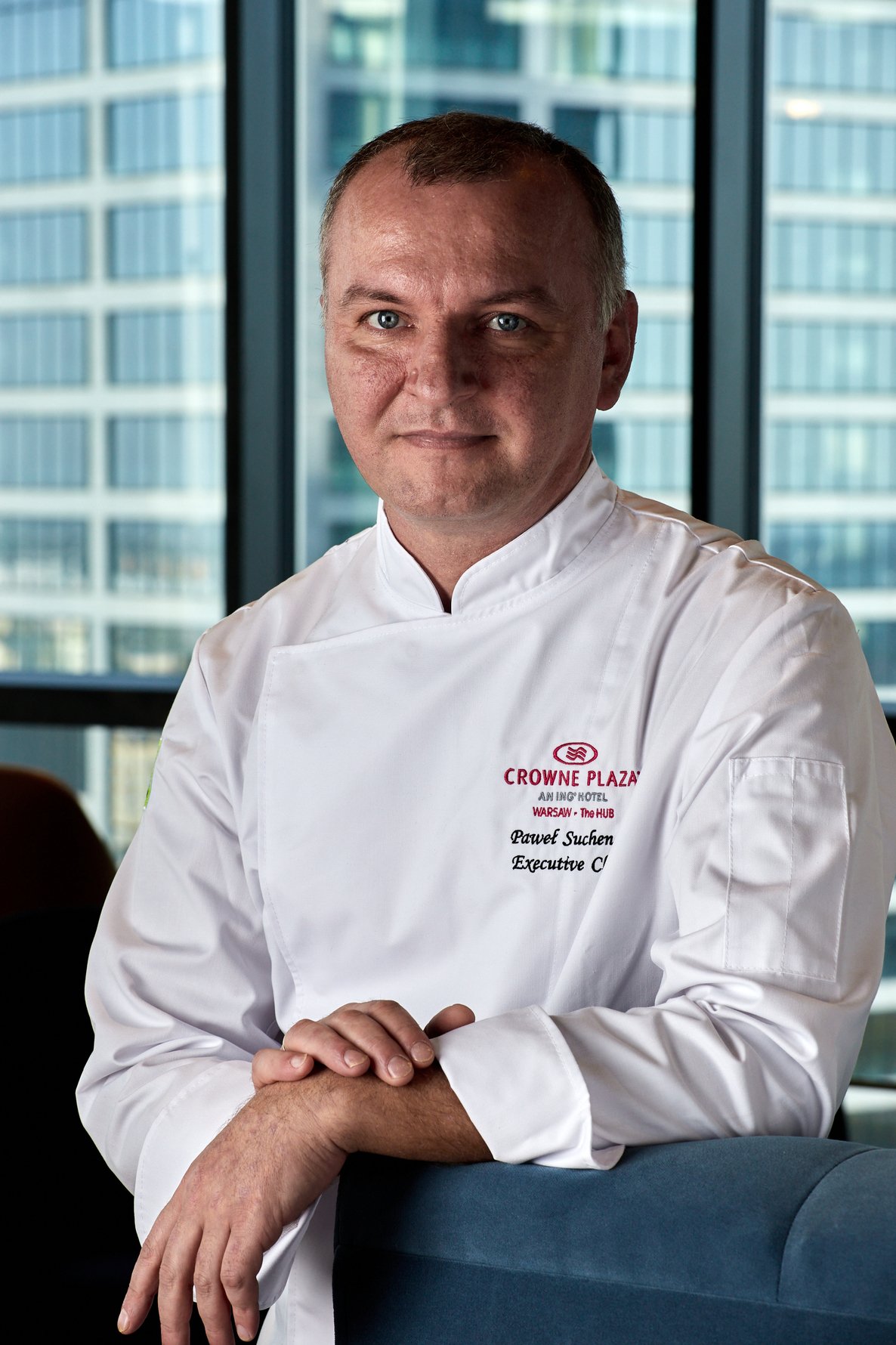 Paweł Suchenek started his adventure in the hotel industry over twenty years ago, gaining experience in
Marriott hotels
in
Switzerland
,
Belgium
,
Great Britain
and
Armenia
, and honing his skills in the palace of his majesty
Sheikh Hamad bin Khalifa Al Thani
in exotic
Qatar
. For 6 years he worked as the Executive Chef at the luxurious boutique
Rialto hotel
in Warsaw. His favourite food is Polish cuisine with an international twist, as he loves to use the knowledge gained during his time working abroad. Privately, Paweł is a happy father of two daughters.
Regarding his recipe, Paweł said:
"I chose this recipe because it is simple, but exquisite at the same time, made from simple ingredients and rich in aroma and flavour. It actually consists of two ingredients and it makes a big impression on guests at the table because of its completely unusual appearance, texture and taste."
With the imminent November 2020 opening of the
Nova Wola Restaurant
in
Crowne Plaza Warsaw - The HUB
, Paweł explains the modus operandi which will dominate in the kitchen:
"Simplicity and authenticity always inspire me and this will be the main focus in our Nova Wola restaurant. I love simple connections and high-quality regional products which are hand crafted. And there are a lot of them, ranging from local cold cuts and cheeses to artisanal youghurts. I like when a dish speaks for itself and when the guest does not have to think too much about what he has just got on the plate."
Follow
Paweł Suchenek
 on Facebook: @CrownePlazaWarsawTheHUB
Paweł Suchenek's roasted chicken stuffed with liver, served with polish style potatoes recipe
Serves 8
Preparation time: 1h
Cooking time: 45 mins - 1h
 
Ingredients
Whole chicken (2 pcs. As this is a crucial ingredient, it has to be coutry free range chicken)
Chicken liver 1 kg
Onion 0,25 kg
1 Dry roll
Parsley 0,05 kg
Majorun 0,01  kg
Seasoning: salt & pepper to taste
Butter 0,1 kg
4 Free range eggs 
Bread crumbs 0,1 kg

Method
1. Clean the chicken the day before, rub it with salt, pepper and marjoram inside and out, then put it in the fridge.

2. On the second day, cut the onion and glaze it until golden brown.

3. Soak the roll in boiled water to soften it. Finely chop the raw liver and chop the parsley. Drain the roll from the water, add to the liver and mix.

4. Put the fried onion and chopped parsley into the liver and roll mass, mix everything with your hand.

5. Add egg yolks and whipped egg white, knead thoroughly. If it is too thin, add breadcrumbs, season with salt and pepper, mix thoroughly again.

6. Take the chicken out of the fridge and fill it with stuffing, finally sew the hole with white thread. Place the finished chicken in a saucepan greased with oil or butter, add a little water, put it in the oven preheated to 200 °C and bake for about 45 minutes, covered.

7. While baking, you can water the chicken with the sauce you make and put a piece of butter on top. 

 

Smacznego (Bon Appètit)!