One of Breslau/Wroclaw's most famous daughters, the unique life and legacy of Edith Stein (1891-1942) has long divided those of Catholic and Jewish faith, with each claiming her as their own. Born into an observant German Jewish family, Stein studied philosophy, earning a doctorate for her dissertation on empathy. After reading the autobiography of the reformer of the Carmelite Order, Saint Teresa of Ávila, Stein converted to Christianity at age 30 and became a Discalced Carmelite nun. Outspoken against the Nazi regime, Stein escaped Jewish persecution in Germany only to be arrested in the Netherlands and sent to Auschwitz-Birkenau, where she perished. Canonised and made a patron saint of Europe by Pope John Paul II, Edith Stein's faithfulness to both her Jewish birth and her embrace of Christianity have made her a symbol of Wrocław's unique melding of cultures, langauges, nationalities and religious denominations. Those interested in her life can read her full story below, followed by several Edith Stein pilgrimage sites that can be visited in Wrocław today.
   
Early Life in Breslau/Wrocław
The youngest daughter of a large Jewish family, Edith Stein was born in Wrocław (then German 'Breslau') on October 12, 1891 as her family celebrated Yom Kippur, or the Jewish day of Atonement - a noteworthy coincidence that would foreshadow the devout and contemplative path of her life. After her father's death when Edith was only two years old, her mother led the family timber business and strove to keep the children involved with the congregation of the White Stork Synagogue. However, by the time she was a teenager Edith had lost her faith in God and at age twenty declared herself an atheist. In 1910, her mother moved the family from Edith's birthplace at ul. Dubois 29 (now demolished) to ul. Nowowiejska 38 (today home to the Edith Stein Society).
Education & Conversion to Catholicism
An excellent student, Edith studied philosophy, history and German at the University of Breslau (today's Wrocław University) from 1911 to 1913 before transferring to the University of Göttingen under the mentorship of Edmund Husserl. Interrupted by the First World War, Stein worked in an Austrian field hospital before rejoining Husserl in Freiburg where she earned a doctorate in philosophy in 1917. In 1918 Stein gave up her job as Husserl's teaching assistant to pursue a professorship, something quite impossible for women at this time. Rejected at the University of Freiburg (despite Husserl's endorsement) and then in Göttingen on account of her Jewishness, Edith's life changed forever in 1921 when she read the autobiography of St. Teresa of Avila – a 16th century Spanish mystic, Roman Catholic saint and founder of the Discalced Carmelites. Convinced of its truth, Stein converted to Catholicism and was baptised on New Year's Day, 1922, stating that from this point forward she belonged to Christ both spiritually and by blood.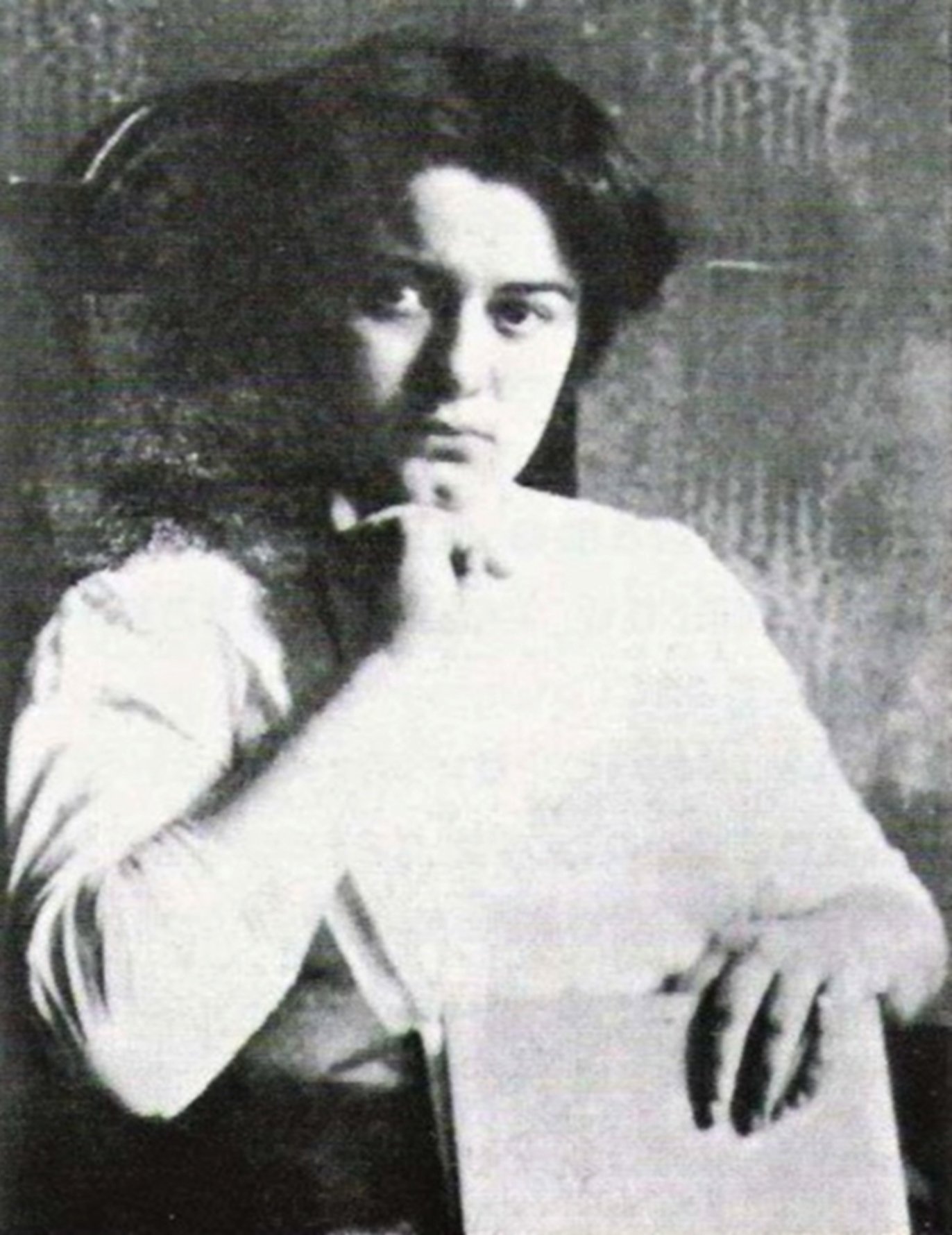 Catholic Career & Nazi Persecution
Endeavouring to join a Carmelite monastery, Edith was encouraged by her mentors not to and instead spent the next nine years teaching at a Dominican Sisters' school in Speyer (Germany), penning numerous books and studies on spiritualism. In 1930, Stein saw Husserl again and encouraged him to also convert to Christianity, writing the haunting words, "Every time I feel my powerlessness and inability to influence people directly, I become more keenly aware of the necessity of my own holocaust." In 1932 she took a short-lived lecturing post in Münster before Hitler's ascent to power and the strict racial laws in Germany forced her to leave it. Now the monastery was a safer option and Stein visited Breslau/Wrocław for the final time, saying goodbye to her mother, who would die a few years later.

Stein entered the Discalced Carmelite monastery in Cologne in 1933, becoming Sister Teresia Benedicta of the Cross, and compared herself to Queen Esther "who was taken away from her people precisely because God wanted her to plead with the king on behalf of her nation." In a famous letter to Pope Pius XI, Stein denounced the Nazi regime, imploring the Pope to do the same. Already by this time Stein seemed to foresee God's plan for her, writing "I have heard of severe measures against Jews before. But now it dawns on me that God has laid His hand heavily on His people, and that the destiny of these people will also be mine." It was not until 1937 that the Pope issued a formal statement criticising Nazism and denouncing anti-Semitism; on Kristallnacht in November 1938 the force of Nazi anti-Semitism was revealed to the world. Stein was quickly smuggled into the Netherlands to the Carmelite convent in Echt where she wrote her will, stating "Even now I accept the death that God has prepared for me in complete submission and with joy as being His most holy will for me. I ask the Lord to accept my life and my death."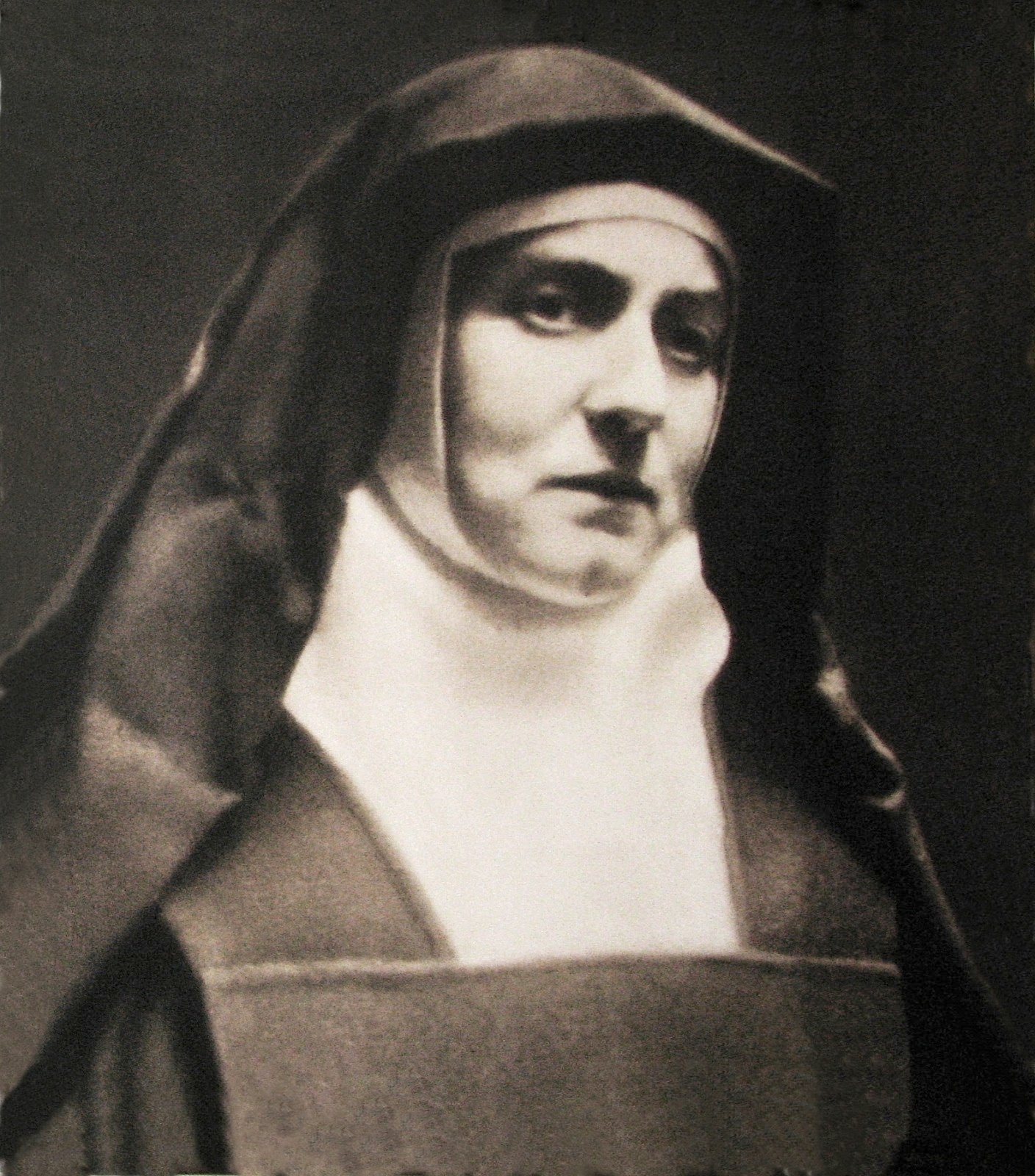 Arrest & Death
The Netherlands was soon no longer a safe haven for Jews. Provoked by the Dutch Bishops' Conference, which bravely forced the reading of a public statement condemning Nazi racism in all of the country's churches on July 20th, 1942, the Reichskomissar of the Netherlands ordered the immediate arrest of all Jewish converts who had been safe to that point. Edith Stein was arrested by the Gestapo on August 2, 1940 while in the chapel with her sister Rosa, also a convert. Her last words in Echt were to her sister: "Come, we are going to our people." Through a number of transit camps with hundreds of other Jews, the two sisters arrived in Auschwitz where they were quickly sent to the gas chambers on August 9, 1942. Edith was 50 years old.
Beatification & Canonisation
On May 1, 1987 'Teresia Benedicta of the Cross' was beatified as a martyr in Cologne by Pope John Paul II, who described her as "a daughter of Israel, who, as a Catholic during Nazi persecution, remained faithful to the crucified Lord Jesus Christ and, as a Jew, to her people in loving faithfulness." The beatification was criticised by Jewish groups in Israel who argued that Stein was clearly put to death for her Jewishness, not her Catholic faith. The Church countered by arguing that she also died as a result of the Dutch episcopacy's public condemnation of Nazism, therefore upholding the moral position of the Church in death, and thus a true Catholic martyr.

Pope John Paul II went on to canonise Saint Teresia Benedicta in 1998, under the pretext of the miraculous cure of Teresa Benedicta McCarthy (note the name), a young American girl who swallowed a lethal amount of painkillers. The girl's reverend father immediately gathered the religious community in intensive prayer for Edith Stein's intervention, shortly after which the girl was seen to sit up in the intensive care unit completely recovered. The doctor on duty conceded it was a miracle, and little Teresa Benedicta of Boston, Massachusetts attended the canonisation ceremony at the Vatican. The following year the Pope made Stein one of six official patron saints of Europe. She is also the patron saint of all those who have lost their parents, converted Jews and martyrs, as well as being a patron of World Youth Day.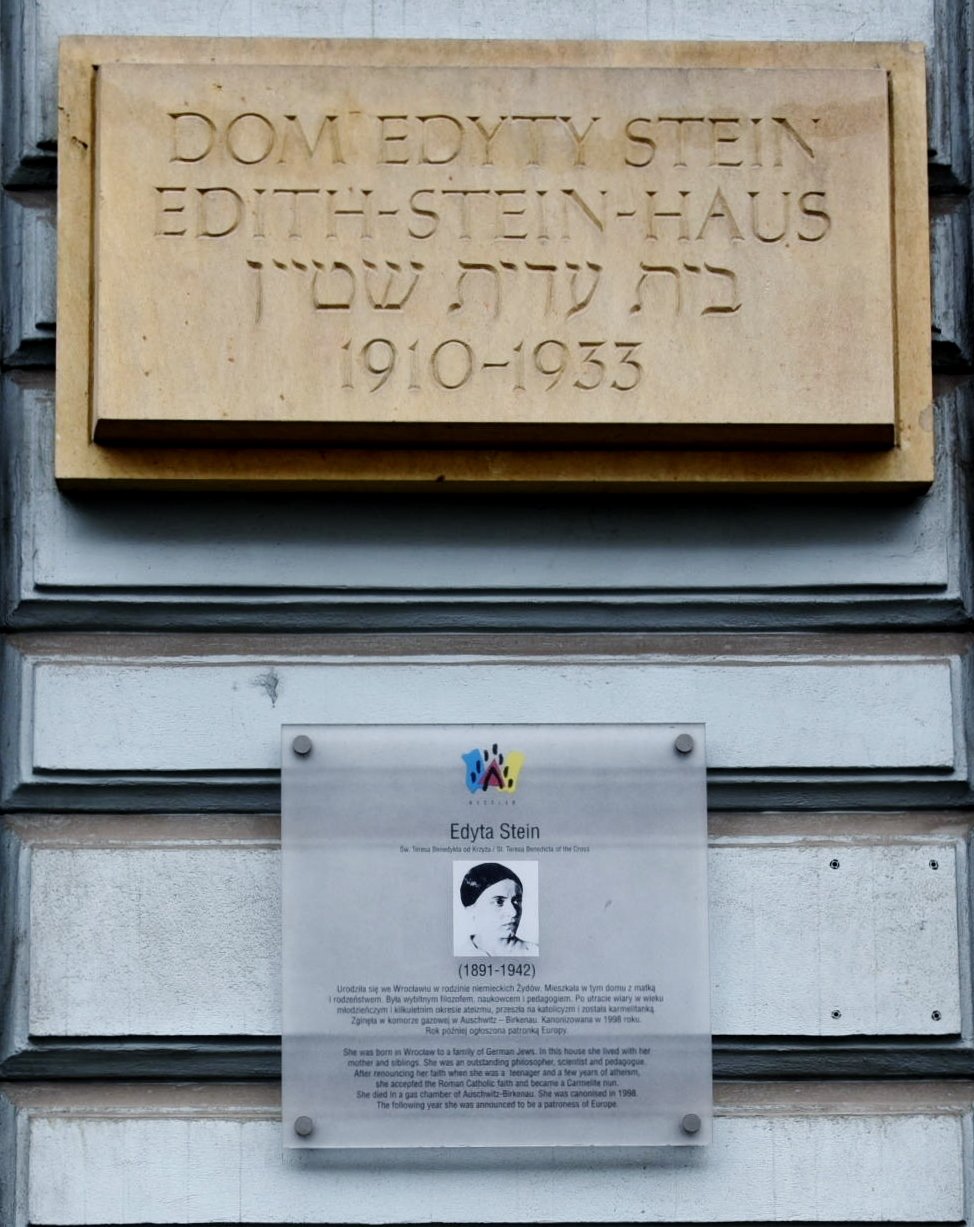 Edith Stein Sites in Wrocław
Today there are still numerous sites connected to Edith Stein throughout Wrocław, from the University where she studied to the Old Jewish Cemetery where her parents Siegfried and Augusta are buried (Edith has no known grave). The most interesting sites connected to her life are conveniently concentrated around her former home, just north of Ostrów Tumski and about a 20-minute walk from the market square. We list the most relevant below, but in addition to these, also keep your eyes peeled for the six-foot sandstone sculpture of Edith Stein affixed to the southern tower of the Cathedral of St. John the Baptist, and Stein's bust on the ground floor of the Town Hall's Museum of Burgher Art.