Coronavirus Update Zurich
Updated: March 26, 2020
Is the Coronavirus in Zurich?
Yes, the Coronavirus is now everywhere in Europe, including Switzerland and its economic capital Zurich. The first reported case of Coronavirus (or COVID-19) in Switzerland was in the beginning of March. As of March 26, there were 1476 confirmed cases in the canton of Zurich (of this number 9 people have died). In all Switzerland there are more than 11 400 cases and 164 deaths reported. Find all the updated coronavirus numbers here: www.corona-data.ch. The virus is spreading rapidly, the numbers climb by the hour. To slow the spread of the virus, people are asked to stay at home whenever possible.

Due to public health concerns about the spread of the Coronavirus, the Swiss government has declared an 'extraordinary situation'. Find below the measurements that are currently in place to help slowing down the spread of the virus.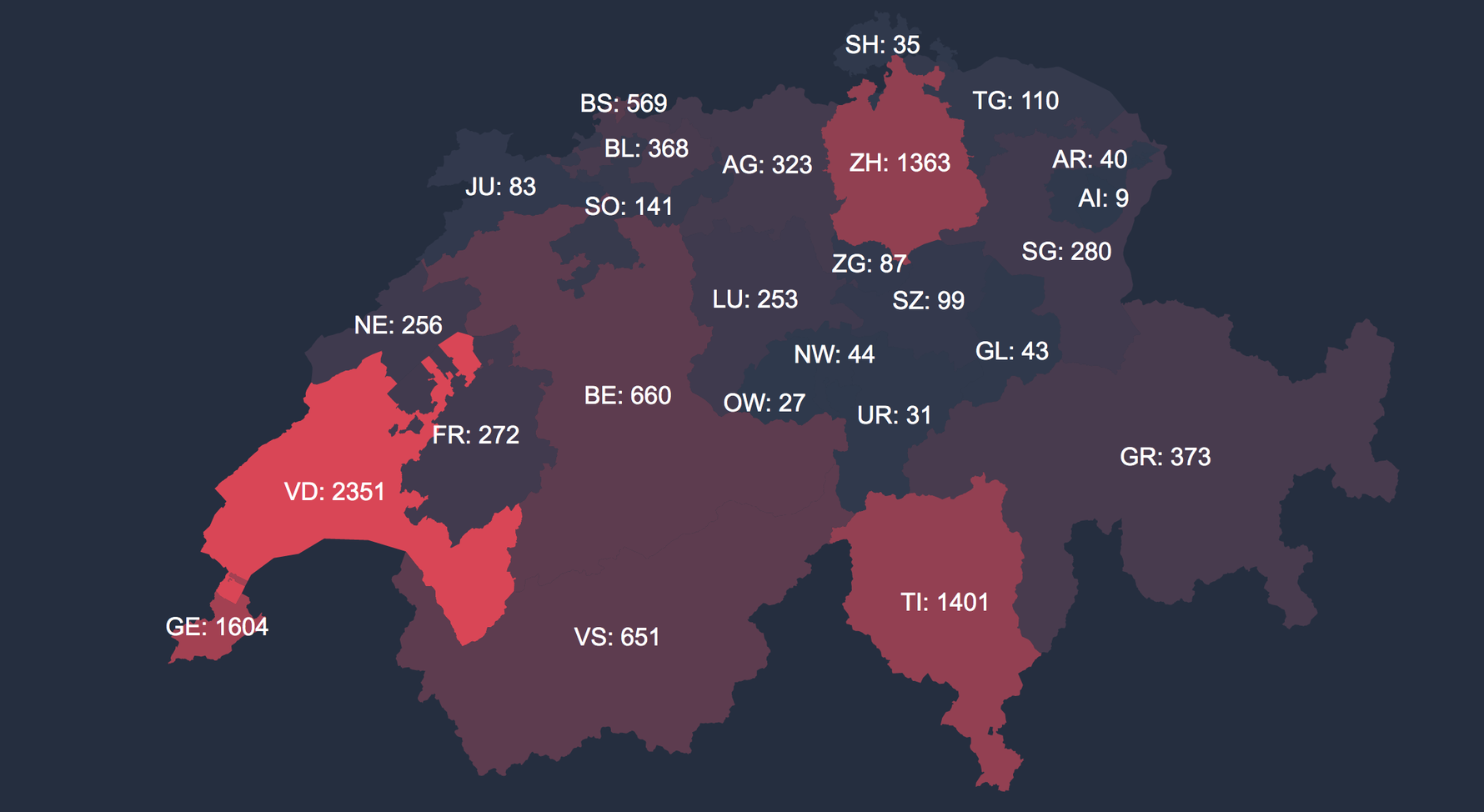 Travel Information
All foreigners who do not have a valid residence or work permit will be refused entry to Switzerland (land and air travel).
Public events and transport, restaurants & shops
There is a ban for all public and private events in Zurich and all Switzerland. All restaurants, bars, shops, entertainment, leisure and sports establishments are closed (such as museums, zoos, casinos, sports centres, cinemas, fitness centres, swimming pools, spas and the like). Only grocery stores, pharmacies and the like remain open. People can still move freely but are asked to stay at home whenever possible and only to meet others if needed. Every gathering with more than 5 people is banned. People over 65 years and people with pre-illnesses are asked to stay at home. Public transport services are limited (basic offer remains, less connections).
How to protect yourself
For the latest developments, and information on how to protect yourself, check the website of the Swiss Federal Office of Public Health FOPH.