Coronavirus Update Zurich
Updated: May 12, 2020
Has the spread of the Coronavirus slowed down in Zurich?
Yes, the spread of the Coronavirus almost came to a halt in Switzerland and its economic capital Zurich. There are currently less than 50 new daily cases reported in all Switzerland. The first case of a Coronavirus (or COVID-19) infection in Switzerland has been reported at the end of February. As of May 12, there were 3558 confirmed cases in the canton of Zurich (of this number 126 people have died). In all Switzerland there are more than 30 100 cases and 1845 deaths reported. Find all the updated coronavirus numbers here: www.corona-data.ch. The spread of the virus has considerably slowed down over the last couple of weeks due to the lock down implemented by the government. Currently less than 50 new cases per day occur. By May 11 the lock down has been eased. All shops as well as many museums and sports establishments are now open again, though restrictions apply. Restaurants have also reopened, a maximum of 4 people can be seated together. Public transport is back at full steam (except some touristic lines), it is recommended to wear a mask. However, all gatherings of more than 5 people ar still banned.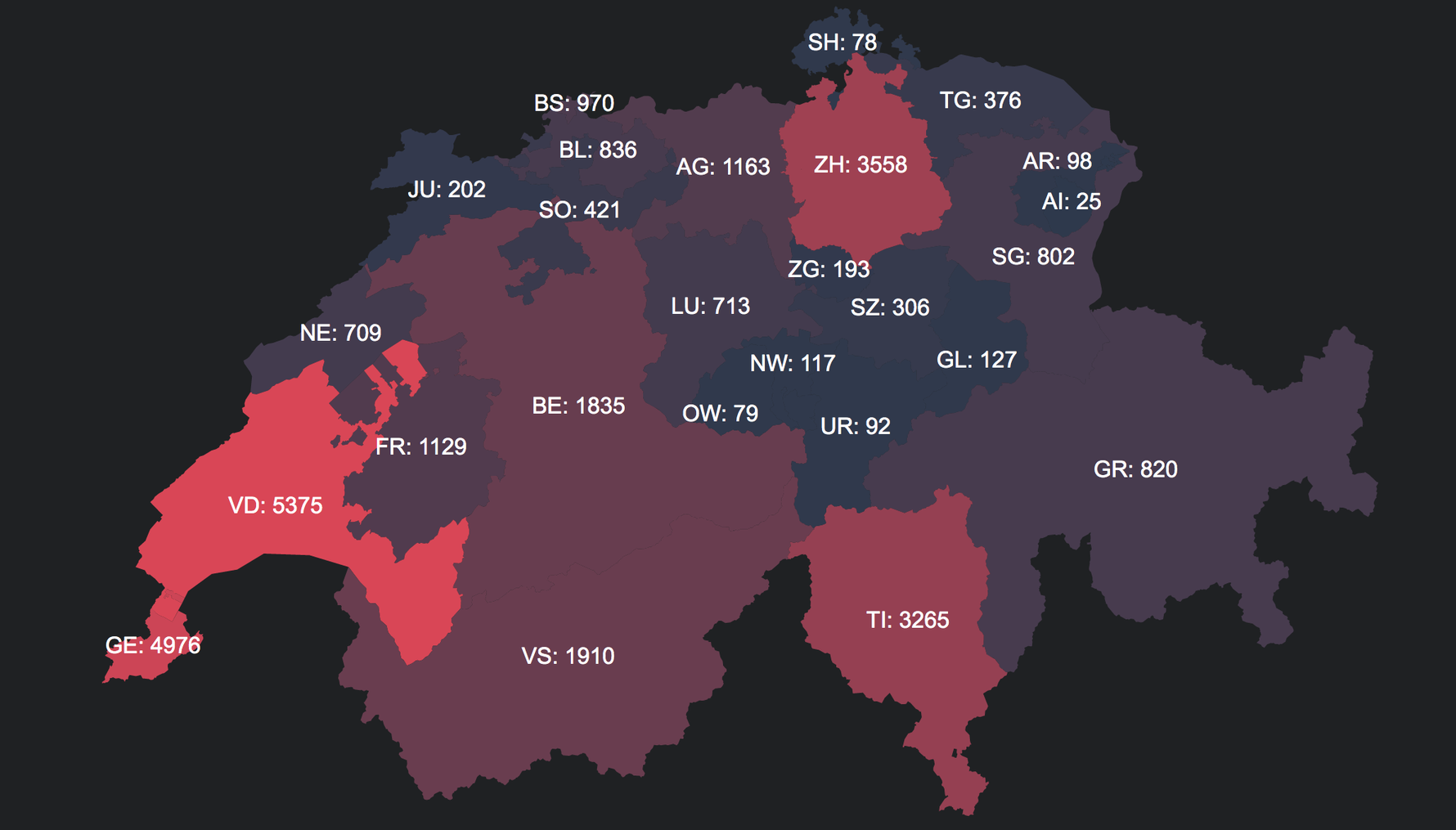 Travel Information
Travel within Switzerland is possible without restrictions. However, the borders are still closed. All foreigners who do not have a valid residence or work permit will be refused entry to Switzerland (land and air travel). There are some exceptions for family members and special situations, please check with the authorities directly or find more information here.
Public events and transport, restaurants & shops
There is a ban for all public and private events in Zurich and all Switzerland. Every gathering with more than 5 people is banned. However restaurants, bars (customers must be seated), shops, and some sports establishments have been allowed to reopen on May 11. Other establishments of the leisure and entertainment sector still have to remain closed (zoos, casinos, mountain railways etc). People over 65 years and people with pre-illnesses are asked to take extra caution and not to go out in rush hours.
How to protect yourself
For the latest developments, and information on how to protect yourself, check the website of the Swiss Federal Office of Public Health FOPH.