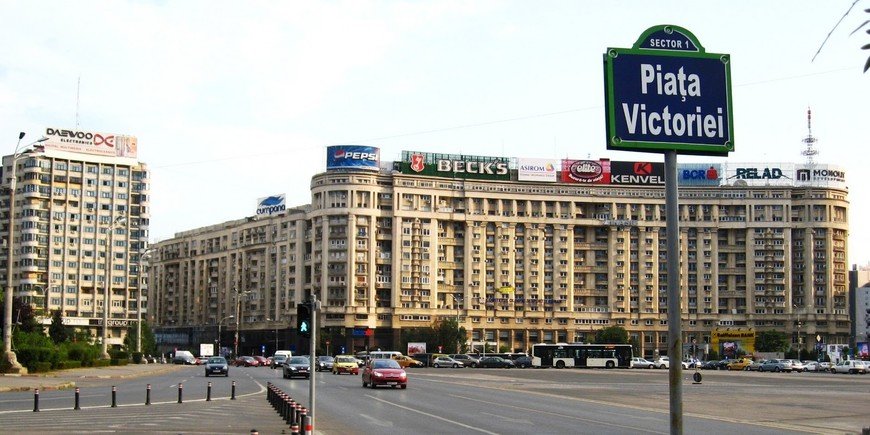 At first glance, it can appear as though Piata Victoriei is little more than a vast expanse of traffic of concrete. Look a second time however, and you be left in no doubt that Piata Victoriei is indeed a vast expanse of traffic and concrete. Yet what the square lacks in aesthetic appeal it more than makes up for with its trio of fine museums on the northern side: the Peasant, Natural History and Geology museums.

On the eastern side of the square is the seat of the Romanian government, the Palatul Victoriei, built in the 1930s. The square is also the starting point of Calea Victoriei, Bucharest's most famous street: a stroll along its considerable length is well recommended. You can read more about Calea Victoriei here.
Getting There
Metro to Piata Victoriei.