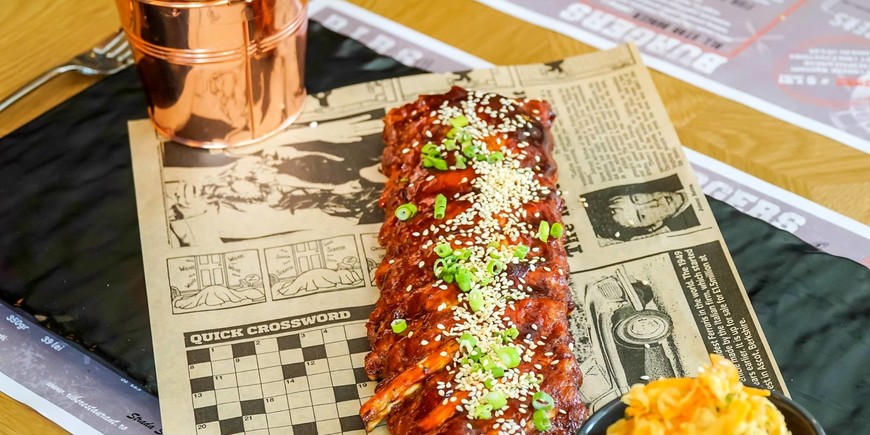 Ribs, burgers, mains, salads, soups: this place has it all. The house BBQ ribs with chips, almost a kilo of ribs served with fries, Worcester sauce, salad and mayo are fantastic: as tender and tasty as you could ever hope for. All the ribs cooked here are fabulous to be honest, and there is a variety to choose from. Great burgers (the All Star is one of the best in the city) and the desserts feature a lava cake to dream about. The place itself is splendid: contemporary in design, spacious and perfect for groups. We love the place, it's one of our new Old Town favourites. Oh, and one more thing: the fries are the real deal, made here, none of that frozen rubbish you get elswehere.
Amenities
Metro
Piata Unirii
Website
www.ribsrestaurant.ro
Open
Open 12:00-23:00, Fri, Sat, Sun 12:00-24:00.
Price/Additional Info
€€€