Celebrating 45 years in 2021, Bryanston Market is Joburg's original outdoor market. Taking place every Thursday and Saturday from 09:00 to 15:00, the market is devoted to promoting organic produce and handcrafted items.

Hosted in a purpose-built outdoor space adjoining the Michael Mount Waldorf School in Bryanston, the market supports more than 70 traders selling everything from homemade vegan cakes to organic fruit and vegetables, colourful handcrafted ceramics and beautiful Zulu baskets. This is a space that has promoted all things handmade and organic, long before shopping for such items became a mainstream activity and when it comes to eco-conscious credentials, the Bryanston Market has them in spades.

In celebration of their 45th birthday this spring, here are six things that we think make Bryanston Market so special.
Supporting local organic farmers
The market supports a collective of small-scale organic farmers based in and around Lanseria and has done since its earliest days. Back in 1976 when most of Joburg's northern suburbs was still farmland, what is now Bryanston Market started as a pop-up held in the school car park, launched by parents at the school selling their own organically grown fruit and vegetables.  As a movement towards healthy eating and conscious living grew, the market evolved from what was essentially a car park farm stall into the 'Organic Village Market'. In the late 1990s under the guidance of IFOAM Organics International the market established a PGS (Participatory Guarantee System) to support small farmers seeking official organic certification, and from there a network of local small-scale organic producers has continued to flourish.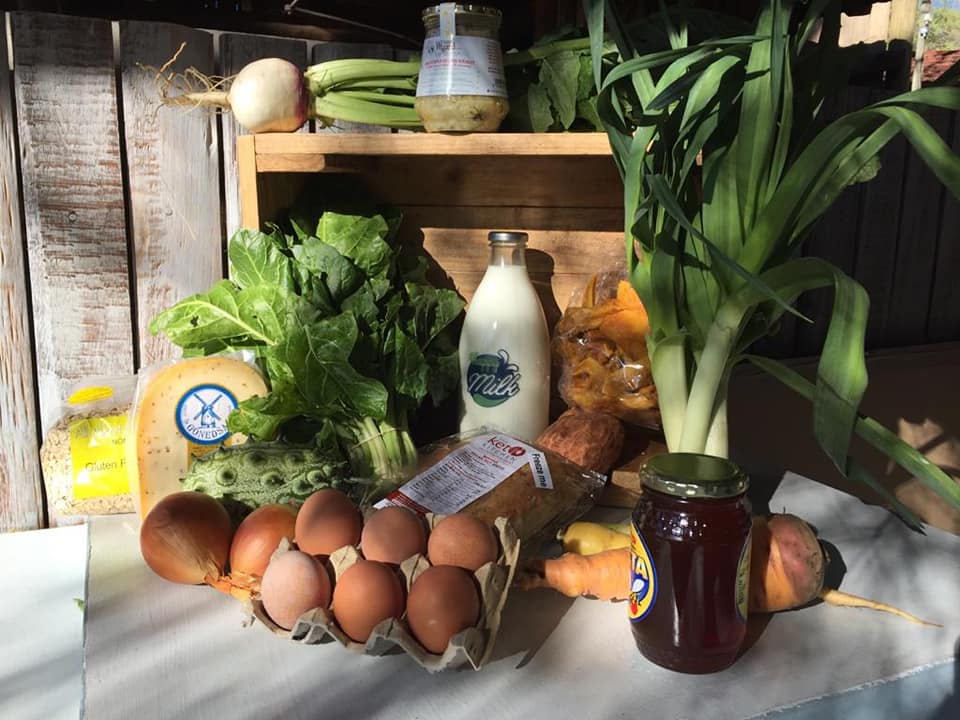 Celebrating traditional artisanship
Bryanston Market is hands down one of the best places in Joburg to shop for handcrafted artisanal gifts, supporting a talented collection of makers working in wood, ceramics, beads, wire, basketry and other traditional materials. The market strives to keep traditional crafting traditions alive by providing a dedicated space for makers to sell and promote their work. Some of our favourite artisans who have traded from the market for years include Peter Mthombeni, known for his brightly coloured hand-glazed ceramic tableware and Ubuntu Crafts' traditionally hand-woven Zulu baskets.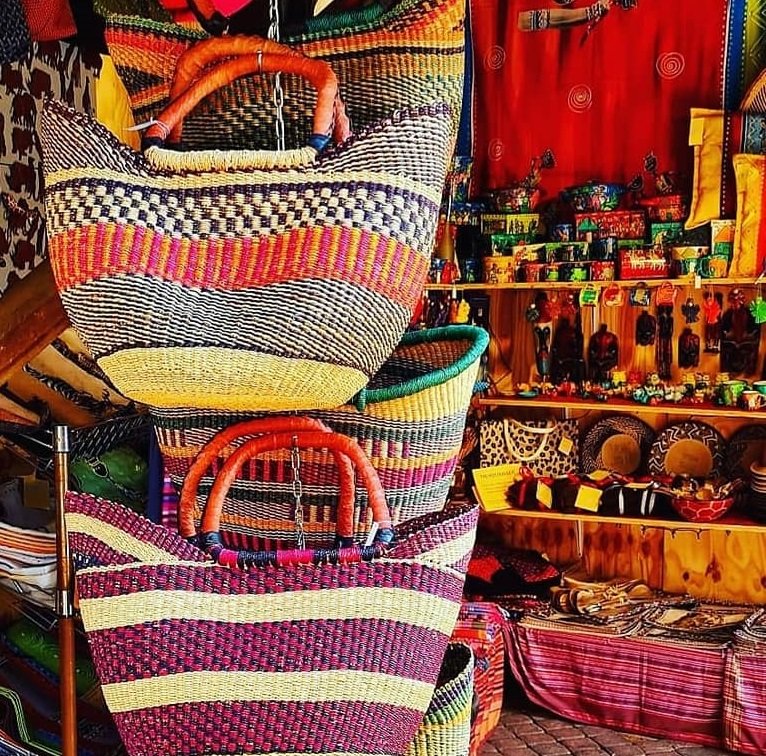 Promoting plastic-free and sustainable materials 
As part of its all-organic ethos the market promotes the sale of ethically and sustainably sourced goods and has a no-plastic policy. Happily, when you shop here you can rest assured that all packaging is recyclable and that all items are made from sustainable materials with a low environmental impact. All textile stallholders abide by the Textile Pledge which shares a vision of using only sustainable raw materials sourced from reputable suppliers, and pledges to support locally-based CMT (cut, make and trim) processes that create jobs, transfer of skills, fair trade and social upliftment.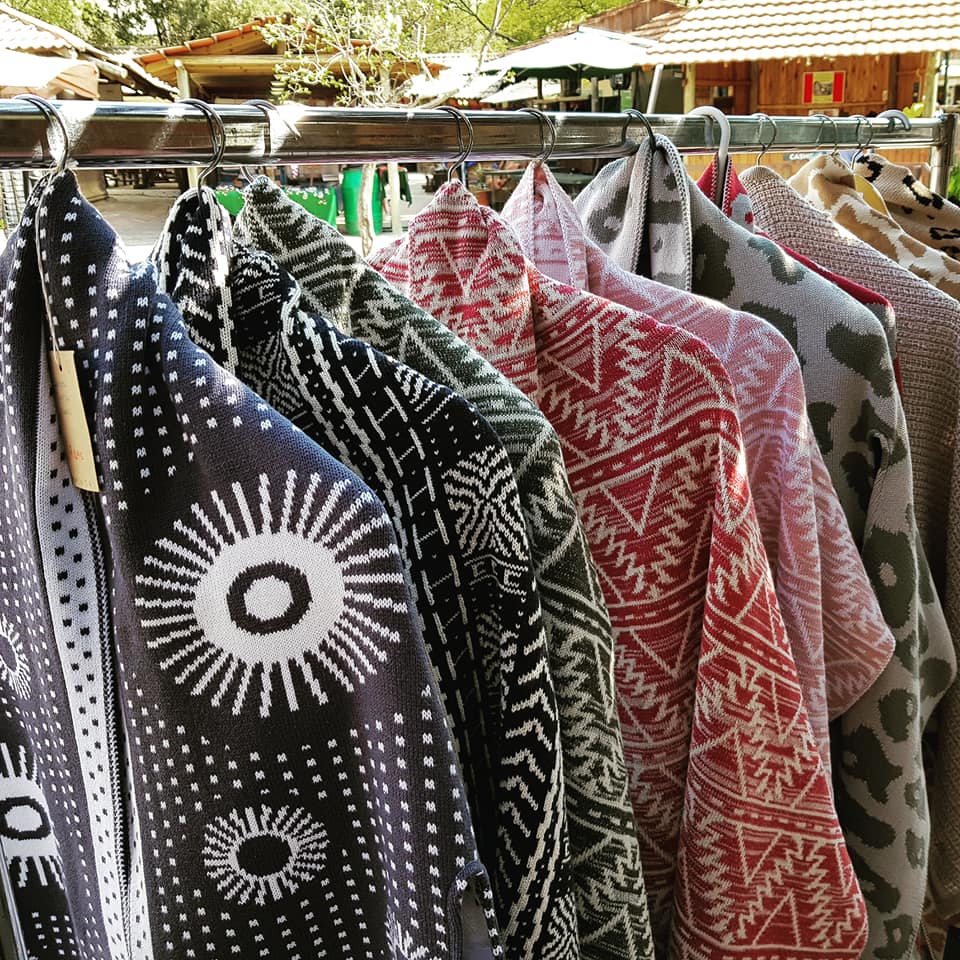 Serving delicious lunches in the market tea garden
With an emphasis on organic locally-sourced produce, this is of course a great destination to enjoy a healthy and delicious homemade lunch. More than a dozen food stalls serve up everything from vegan cakes to vegetarian Indian dosas, Argentinean-style steak sandwiches and organic locally roasted coffee. There's also a brilliant selection of deli items on sale such as homemade pickles and jams, breads and farmhouse cheeses. At the centre of the market under the shade of trees is an airy and spacious tea garden space where you can enjoy lunch or a morning coffee outdoors.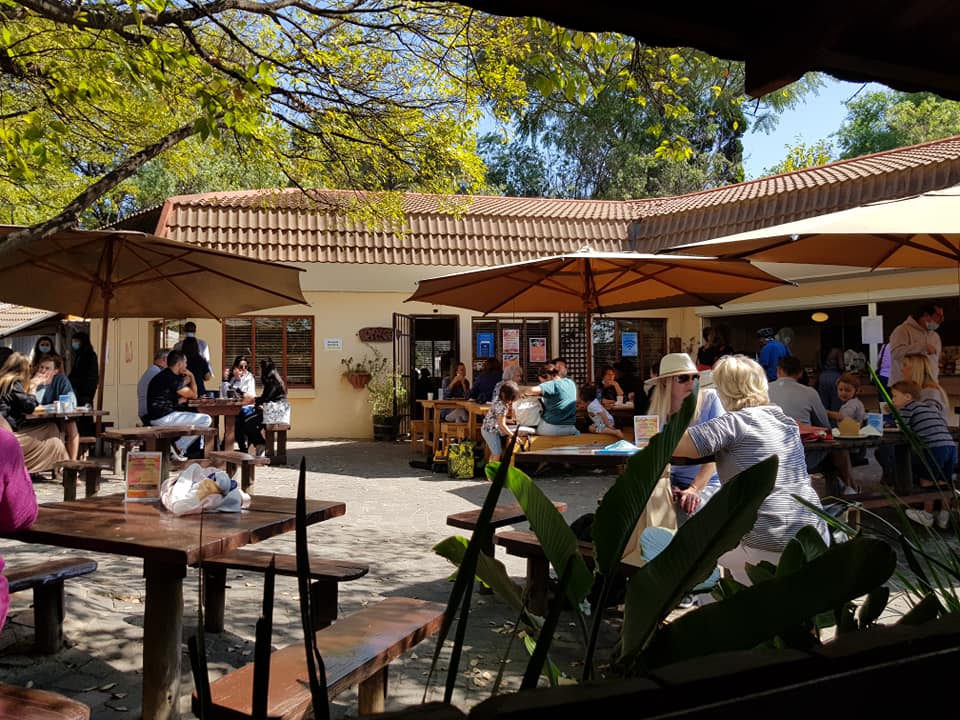 It's family-friendly
Adjoining a school, it's to be expected that Bryanston Market has always firmly positioned itself as a family-friendly destination. In addition to regular family-friendly events hosted at the market such as puppet shows and kid's crafting classes, there's also a dedicated children's play zone area designed to emphasise and enhance creative play.
They deliver!
In 2020 the market launched its own weekly grocery delivery service, allowing consumers to shop for fresh produce and deli items online. You can opt for delivery or visit the market to collect your order and there are always new items being added to the online shop. If you are determined to eat organic and vegan you'll be hard-pressed to find a better selection of produce on sale online in Joburg all in one place. Order by 12:00 on a Tuesday for Thursday delivery or collection.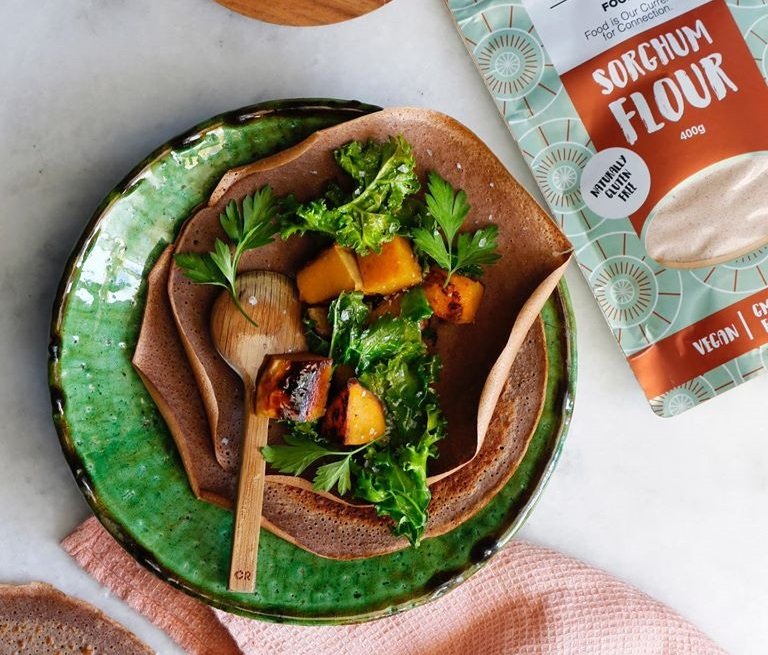 VISIT BRYANSTON MARKET
The market is located at Michael Mount Waldorf School, 40 Culross Rd, Bryanston, bryanstonorganicmarket.co.za. Open Thu and Sat from 09:00 to 15:00 and on select public holidays.