In recent years Constitution Hill has steadily become a home for arts and culture in Joburg. In addition to its excellent museums, what was once a prison and a colonial fort is now the venue for the annual Afropunk and Bashu Uhuru music festivals, where global stars have beamed music and light into what was once one of South Africa's most feared places.

Now imagine rappers recording their next track inside the ramparts below where guards used to patrol, young poets debating in one of the old prison yards, a live performance streamed from an old mess hall and painters at their next canvases in a once derelict hospital down the hill...

Continuing to breathe new life into the vast site's many under-utilised spaces, in 2021 Constitution Hill is rapidly gearing up with ambitious plans to become home to the Creative Uprising, a fully-fledged 'creative hub' for micro-entrepreneurs working in art, design, fashion, music, film, technology, media, heritage, performing arts and more. This month (April 2021) we were given a walkabout of the precinct by project head Mariapaola McGurk, who gave us insight into the precinct's plans for future.

By allowing Constitution Hill's many unused spaces to be transformed into a creative hub, the Creative Uprising aims to become a prominent example of how, with the right kind of support, not only can the state help creative industries to thrive, the creatives can in turn aid the revival of South Africa's neglected spaces.
World-class recording at Flame Studios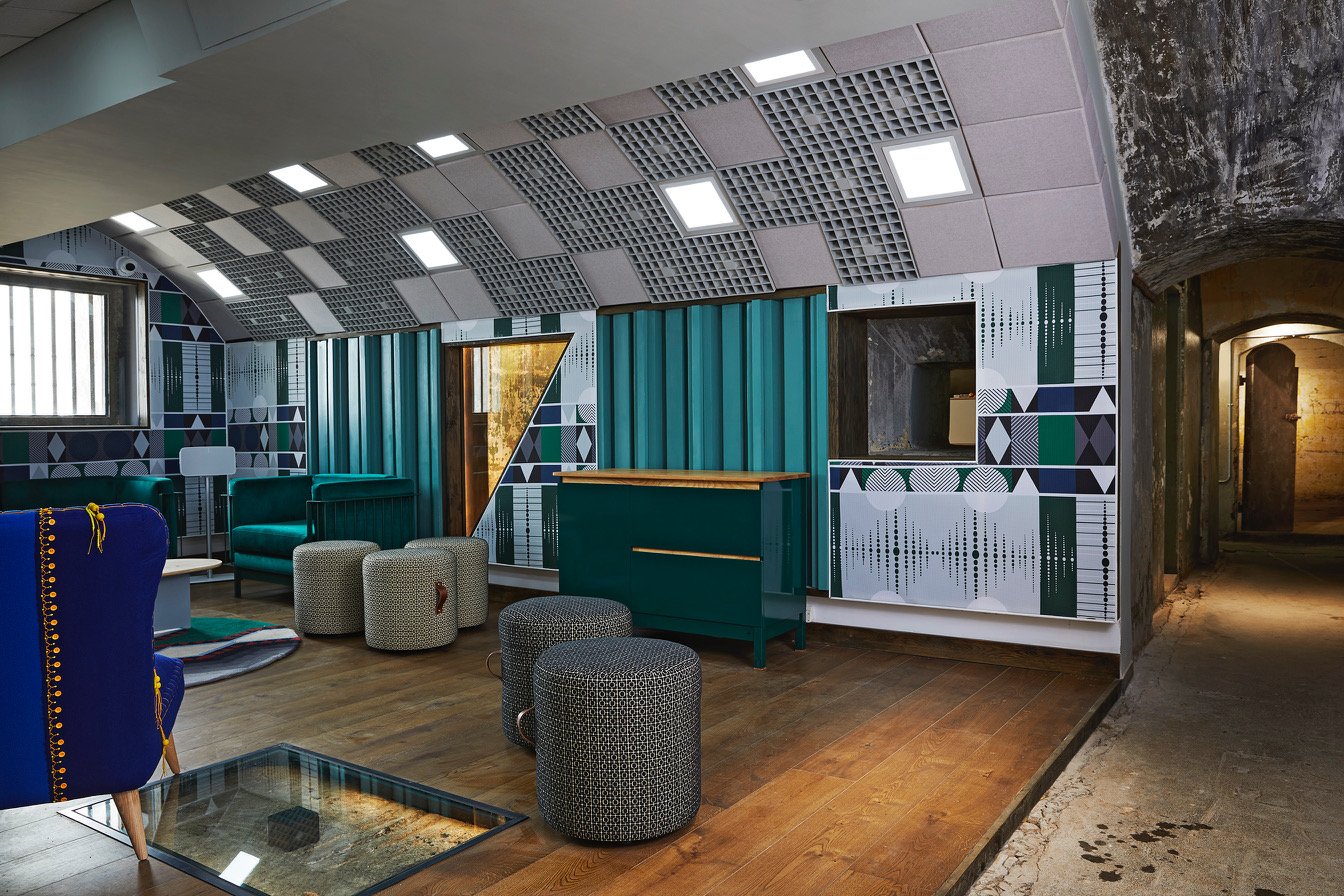 One of the first areas developed under the Creative Uprising banner is Flame Studios, a world-class recording studio housed inside the huge ramparts of Constitution Hill's old colonial fort.

The high-tech studios have been kitted out inside what were once storage rooms for gunpowder, linked by corridors that hold all sorts of intriguing mysteries such as secret tunnels and trapdoors. Creatives already using the space have variously suggested these can be developed for audio-visual exhibitions or unique digital art experiences. A testament to the project's vision is that all these suggestions are being considered, we were told by Lance McCormack, Studio Director at Flame Studios.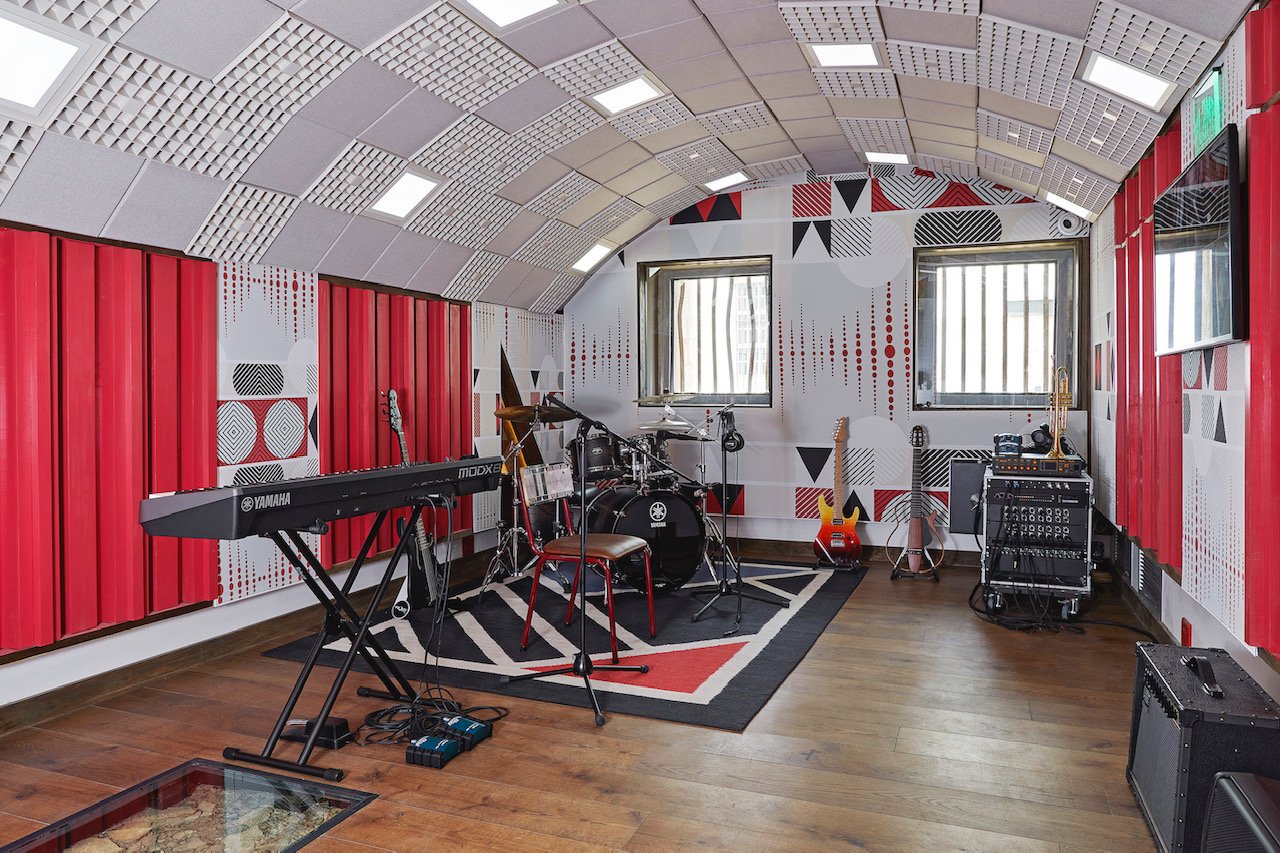 Named after the Flame of Democracy that burns outside the Constitutional Court, Flame Studios is a not-for-profit entity that was funded with the help of Nandos shareholders. The incredible design work is the product of an initiative headed up by Studio LeeLynch, led by the visionary Tracy Lee Lynch who created a competition for young designers to produce work inspired by the future activities of the space.

Flame Studios includes a professional recording studio, as well as a performance and rehearsal space across the way opening onto one of the old prison yards. The brightly coloured rehearsal space is fully kitted out to support state-of-the-art live streaming.  
Studios at Transwerke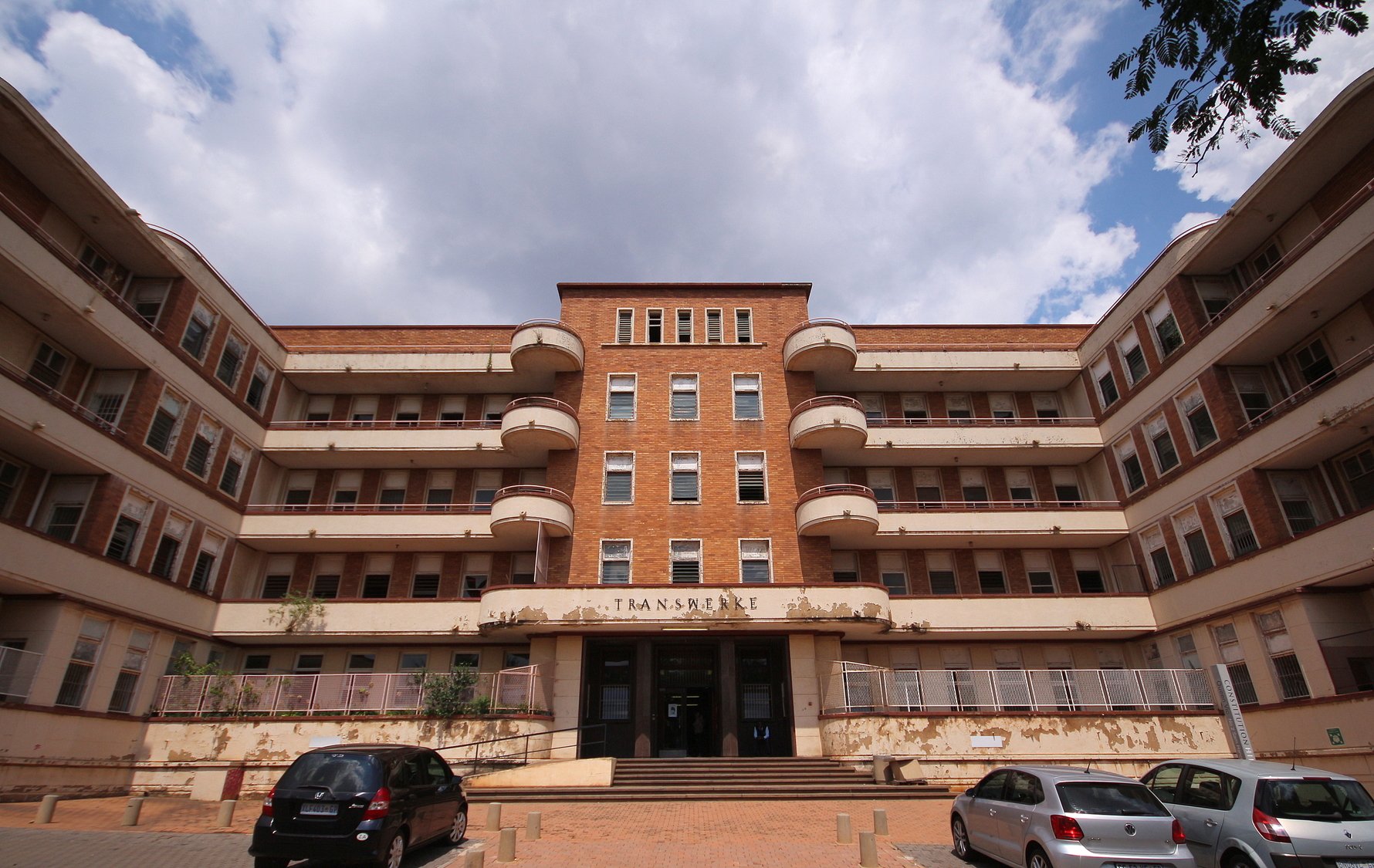 Over the hill at the opposite end of the vast Constitution Hill precinct is Transwerke, a once-grand Art Deco building that used to be a maternity hospital and later nurses accommodation. Since the 1980s Transwerke has stood vacant and dilapidated, its broken windows eerily empty. Driving up Joubert Street at night you may have even wondered if it was haunted.

Fortunately in 2016 the building was taken over from the Gauteng Provincial government by Constitution Hill and slowly work began on rescuing it from dereliction.

Currently, the ground floor interior has been upgraded and is now home to 17 Creative Uprising studios where 60-odd creatives work in everything from digital design, to fashion, fine art and film. The building will be renovated a floor at a time over the next five years, and eventually, there will be 80 creative (non-residential) studios available for subsidised rental with tenants having an option to barter services.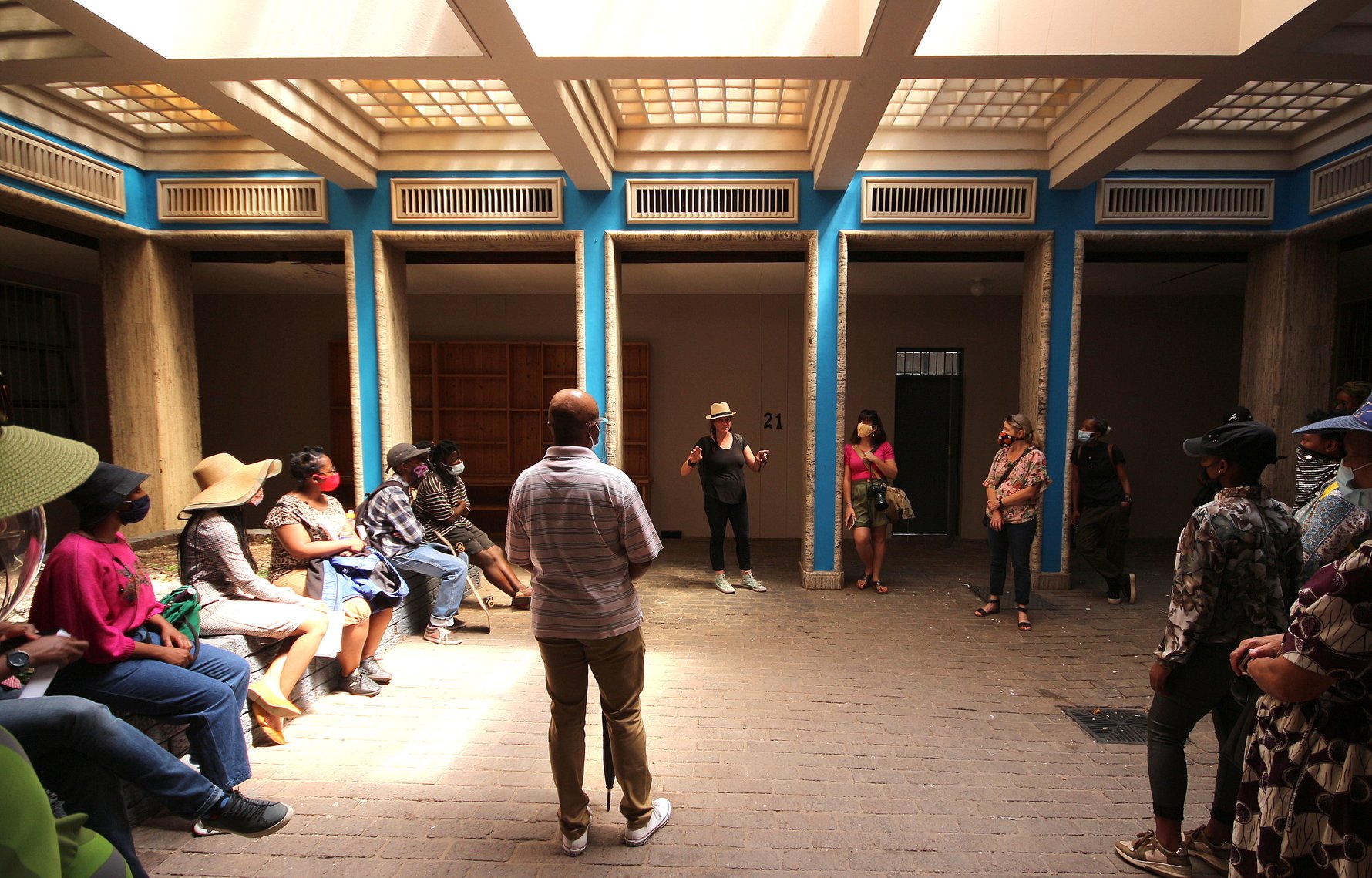 Supporting the vision that to truly make creative hubs successful also requires capacity building, Transwerke has a space called Let's Get Formal. At this ingenious "room of requirement" (our reference rather than theirs), creatives can get practical guidance on how to get to grips with what are almost always the greatest barriers to any small creative business – the minefield of paperwork and bureaucracy.

It's a long walk down from the Old Fort and the Constitutional Court to Transwerke and there are still many spaces waiting to be activated along the way. Although on our recent visit professional graffiti artists were already out in force enlivening the pathways with newly commissioned murals. As Transwerke is renovated and gains more tenants, it is envisaged that this 'dead' space beyond the Court will finally come to life, frequented by the many creatives working in the precinct, as opposed to occasional lone tourists looking for the museum entrance.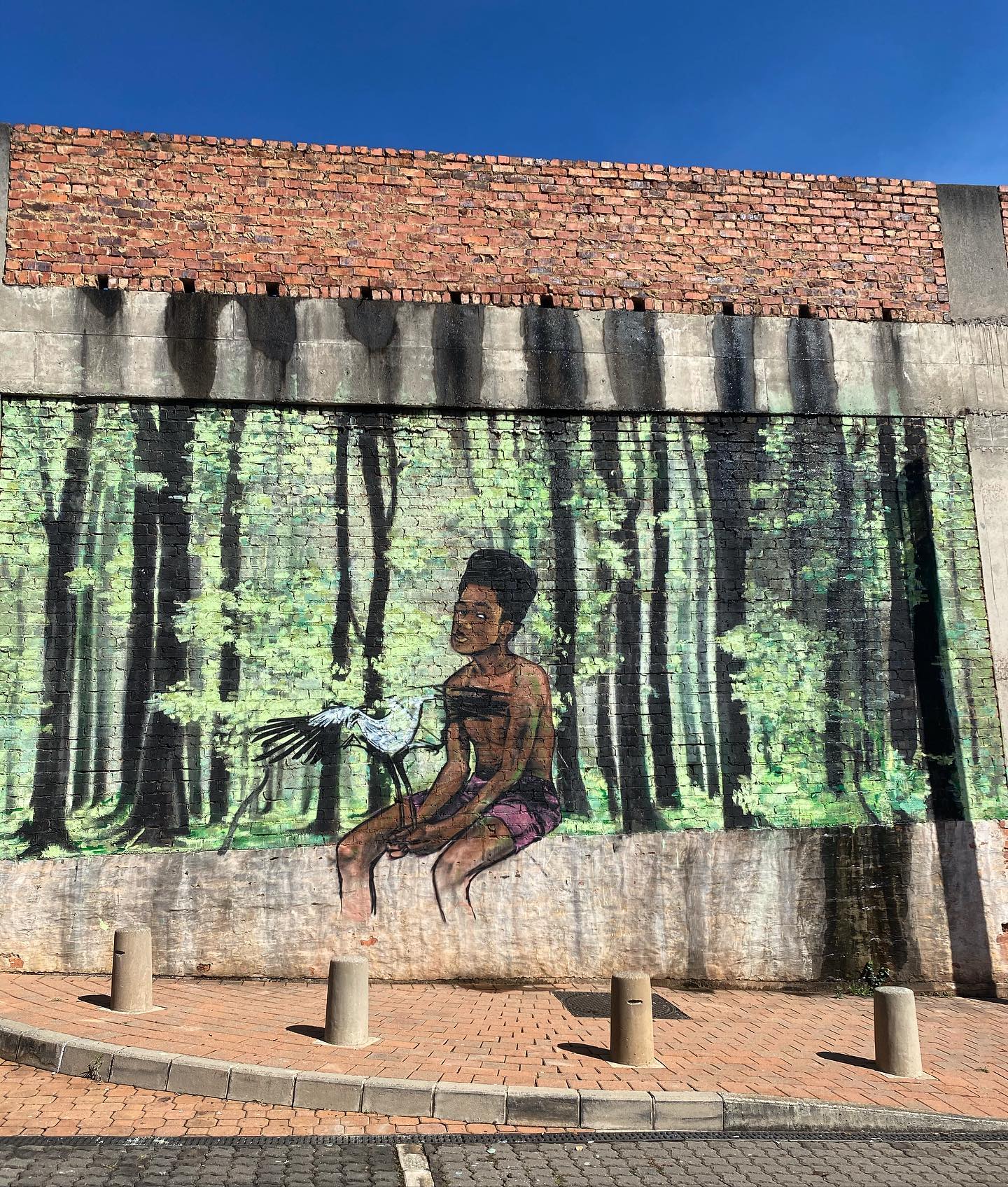 Speak Truth to Power and The Movement Store
As of March 2021, Transwerke and Flame Studios are the Creative Uprising's first spaces that are already being activated, and more parts of the Constitution Hill site will be joining the creative hub through 2021. These include The Movement Store, a new physical and e-commerce emporium stocking products made and designed by members of the Creative Uprising community. In the Old Fort yard, where the old The Hill Cafe once was, also currently under construction is Speak Truth To Power,  a space dedicated to dialogue, poetry, networking, debates and discussions.

VISIT CONSTITUTION HILL: Cnr Joubert St and Kotze St, Braamfontein, tel. +27 11 381 3100, constitutionhill.org.za. Open 09:00–17:00.
FIND OUT MORE ABOUT THE CREATIVE UPRISING: If you are a creative who would like to know more about how to get involved in the Creative Rising hub, contact Mariapaola Mcgurk at mp@conhill.org.za.