Passionate about African literature and promoting local stories, Book Circle Capital is a small bookshop in Melville's quirky 27 Boxes centre that stocks an interesting selection of books written by local authors including plenty of non-fiction and books for kids. This month Book Circle Capital owner Sewela Langeni shares a special Women's Month reading list, packed with new books by local women writers.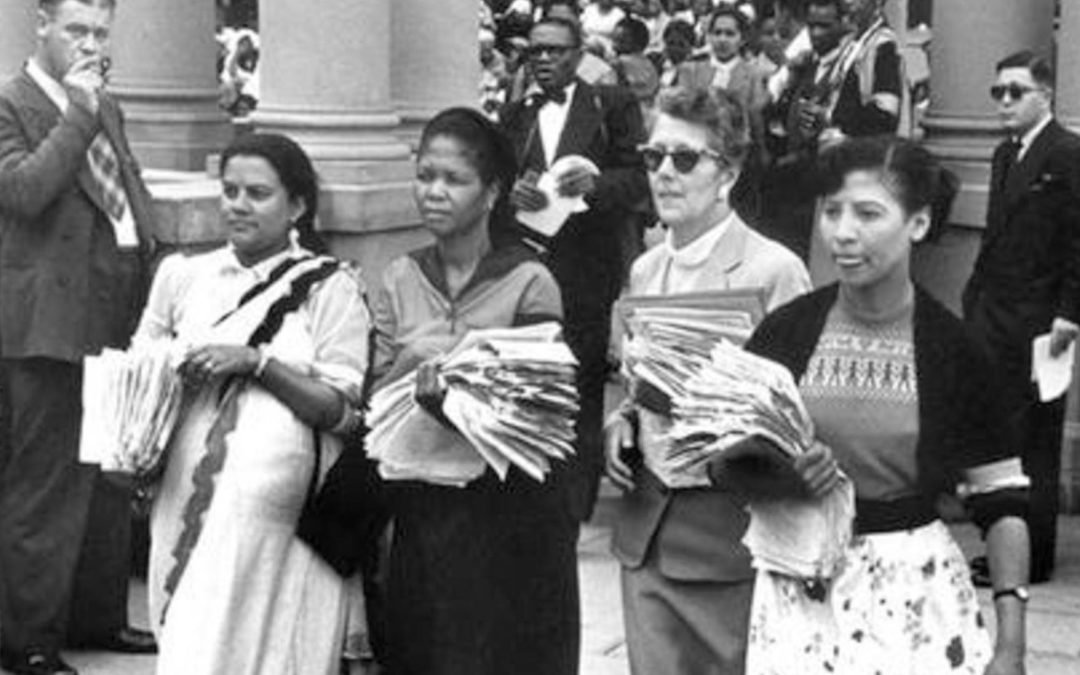 "South Africa's literary space is growing with more and more content released each year on local stories by local authors. What's even more exciting is the growth in the number of female writers that are entering the scene. This August 2020, a month known as Women's Month in South Africa, aptly named to pay tribute to the more than 20 000 women who marched to the Union Buildings on 9 August 1956 in protest against the extension of Pass Laws to women.

Therefore the list below features books by women mostly published in 2020 and some timeless special picks, published years before.

Femicide in South Africa by Dr Nechama Brodie 
South Africa has one of the highest murder rates in the world, and a femicide rate that is more than five times the world average. In this book, Dr Nechama Brodie looks at the story of femicide in South Africa over the past forty years. She interrogates police, public health and media data, exploring the history of violence against women in an entirely new way that contextualises and challenges the state and public response to what has, in reality, been a crisis for decades. Published by NB Publishers, 2020.
 
Women in Solidarity: Inside the female resistance to apartheid by Shanthini Naidoo
This is the story of four of the women – Sikhakhane Rankin, Rita Ndzanga, Shanthie Naidoo and Nondwe Mankahla – and their refusal to testify in the 'Trial of 22' in 1969, their brutal detention and how they picked up their lives afterwards. Through interviews with the four, the author explores the female experience of activism and how women take on additional political roles to their personal ones. These mothers, daughters and sisters, who fought for our democracy, even after their release, are remembered through storytelling – a tool for healing generational wounds in South Africa. Published by NB Publishers, 2020.

Living, Loving and Lying Awake at Night by Sindiwe Magona
This is a collection of short stories exploring the range of female experiences in South Africa, from the village to the townships, and whose tone ranges from humour to tragedy. From a village mother leaving her children to work; the maid in service to the white madam; the black child raped and murdered - this book is described as tragic, triumphant, humorous, and sharp, but above all forcefully empowering.  Published by New Africa Books, 2003.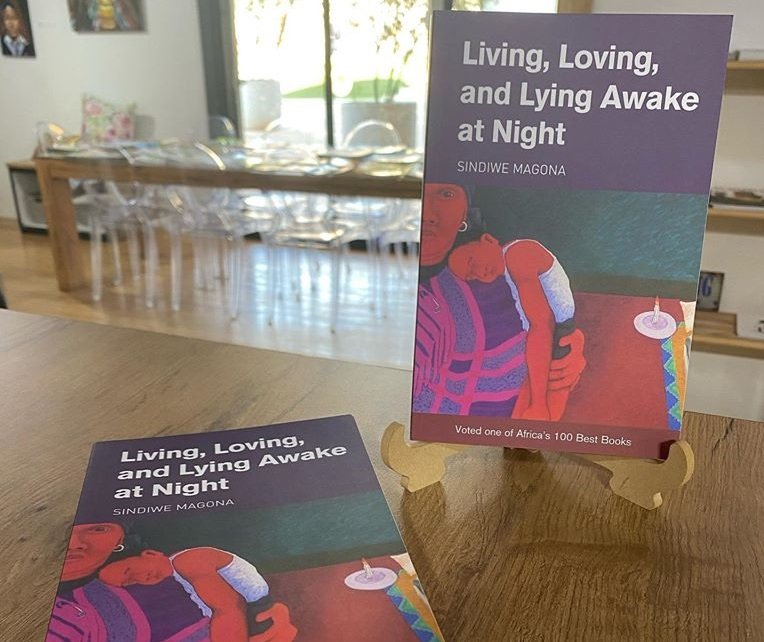 Mothers of the Nation, Manyano Women in South Africa by Lihle Ngcobozi 
Lihle takes an original, fresh look at the meaning of the Manyano. Between male-dominated struggle narratives and Western feminist misreadings, this church-based women's organisation has become a mere footnote to history. Here, the Manyano women speak for themselves, in an African feminist meditation rendered by one of their own. The Women's Manyano is epic in scale and significance and offers black women the space to devise theologies of survival for everyday life. Published by NB Publishers, 2020.

Boardroom Dancing by Nolitha Fakude 
The book is her personal journey, as well as a lesson for South Africans committed to the transformation of boardrooms and the economy. This will be an inspirational book for women looking for role models in their journey through the corporate world. It's a story of many shared experiences that so many of those who grew up in South Africa pre-1994 with affirmative action and post-1994 with employment equity know so well. Published by Pan MacMillan SA, 2019.

Untimely Beginnings edited by Nandi Mjo Manentsa 
This is a collection of 17 real-life accounts by black women who were touched by death sooner than expected in their marriages. Each woman's account chronicles a journey of incredible loss, uncertainty and loneliness. 17 journeys of women brought together by common grief and navigating everyday lives while grieving. Stories of picking up the pieces and moving into uncertain futures making sudden plans to re-join the workforce for some, for others, navigating life with young fatherless children. Published by Red Soil, 2020.

Femicide, A Family Relives Its Pain by Angie Makwetla 
Angie is one of South Africa's Human Rights Commissioners. This book is an account of two femicide tragedies in her family that occurred a few years apart (2001 and 2004). In the book she tells a heart-breaking story about the death of her younger sister and her niece at the hands of their husbands. The story is told through the eyes of various family members including the children of the deceased women who to this day are still traumatised by the violent loss of their mothers. Published by Sifiso Publishers, 2019.

Malibongwe: Poems from the Struggle by ANC Women edited by Sono Molefe 
This book re-establishes a place for women artists in the history of South Africa's liberation. It records the hopes and fears, the drives and disappointment, and the motivation and resilience of women at the front lines of the battle against apartheid. It shows evidence, too often airbrushed out of the narrative of national liberation, of a deep and unrelenting radicalism within women. Published by Uhlanga Press, 2020.

Into the Sun by Takalani M 
Takalani is a national bestselling author of the Royal Mistress. In her latest novel, Into the Sun she tells a riveting story of Thandeka Sibiya who has a chance encounter with a business tycoon Gundo Radzilani that offers her the words of comfort she has been longing to hear. They don't exchange names but she is shocked to learn from a friend that he is a serial womaniser. She vows to avoid him until he leaves town. But when Thandeka accepts a job as a cleaner in Johannesburg, it turns out to be in his company! Published by NB Publishers 2020.

The Fire In My Bones by Nobuntu Webster
The book opens up a can of "holy" worms, taking an honest look at our beliefs about God and each other across colour, economic and gender lines. Nobuntu Webster uses poignant personal experiences as a child, as a teenager and as a Black African woman in the church to surface hard-hitting issues. In the book she poses questions on practices and beliefs in the Christian religion which have broken people, segregated communities and alienated believers.

Heart of a Strong Woman by Xoliswa Nduneni-Ngema 
Xoliswa loved the theatre and dreamed of being an actress. She soon discovered that acting wasn't for her – managing productions was. She meets rising-star, Mbongeni Ngema and they marry. As his success grows, they start a company that births the hit Sarafina! But beneath the stardom, Xoliswa experiences constant abuse. With Fred Khumalo, she tells her powerful story. Published by Kwela Books.

I Keep Learning - A Memoir by Unathi Nkayi
Unathi takes us through some of the most memorable events of her life, from her time at Castle Loud, her radio journey on YFM and Metro FM, summiting Kilimanjaro and everything in between. While giving valuable lessons on love and family, she also reveals all about the court cases that were widely publicised and how those cases ended. Unathi leaves no stone unturned, and this book is a testament that she is ready to tell her story, fearlessly so. Yet in all this, she is convinced that she does not know it all – she keeps learning. Published by Sifiso Publishers, 2019. 
Find Book Circle Capital in the 27 Boxes Centre at 75 4th Ave, Melville, tel. +27 82 692 9889, bookcapital.co.za