Rosebank's 54 on Bath Hotel is a chic bolthole tucked away from the bustle of the surrounding area. Located in the district's shopping and entertainment hub, and a short walk from the art gallery row along Jan Smuts Avenue, this hotel, with its distinctive black and white decor, harlequin floors and photographs of contemporary Johannesburg, is a perfect place to polish off an afternoon.

Renowned for top-notch service and a picturesque rooftop terrace, the hotel restaurant Level Four at 54 on Bath never fails to impress.

We hate to say it, but such is the nature of five-star hotel restaurants in Joburg that service, setting and food don't always match up. These can be places where staff will bend over backwards to ensure your every need is met, but the food offering doesn't always compare. We're pleased to report, though, that the afternoon tea offering at Level Four is a splendid affair, from top to bottom.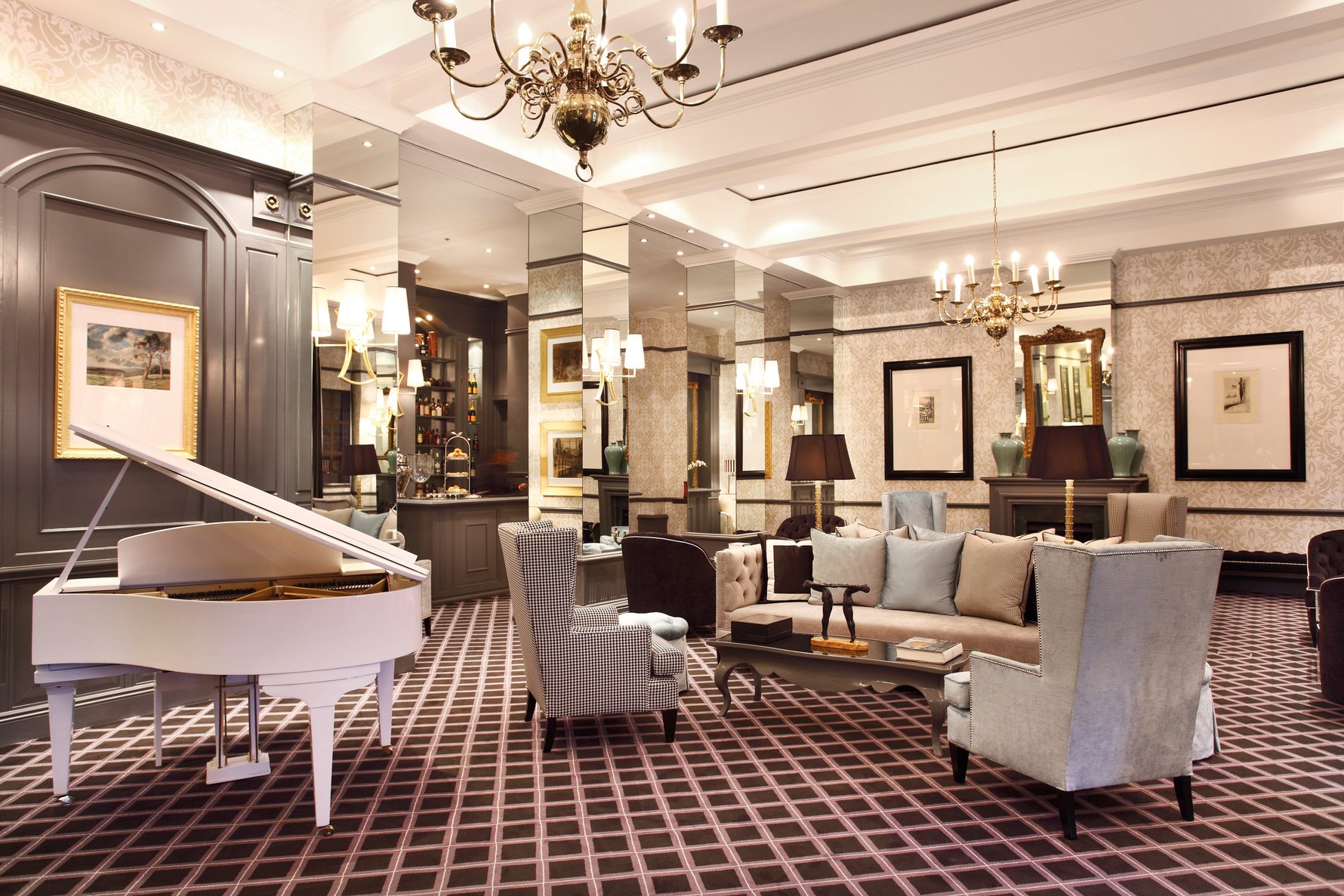 The weekday afternoon high tea here can be enjoyed outdoors on the sun-dappled terrace, in the slightly more formal restaurant setting on cooler days, and even in the luxury of the plush lobby if you prefer the comfort of a four-seater couch whilst swilling your cup.

There are three afternoon tea options from which to choose: a traditional afternoon tea comprising a welcome drink and your choice of loose-leaf tea alongside a whimsical array of bite-sized sweets and savouries, a royal afternoon tea which includes a Kir Royal cocktail, and a champagne afternoon tea which includes a glass of Perrier-Jouët Champagne.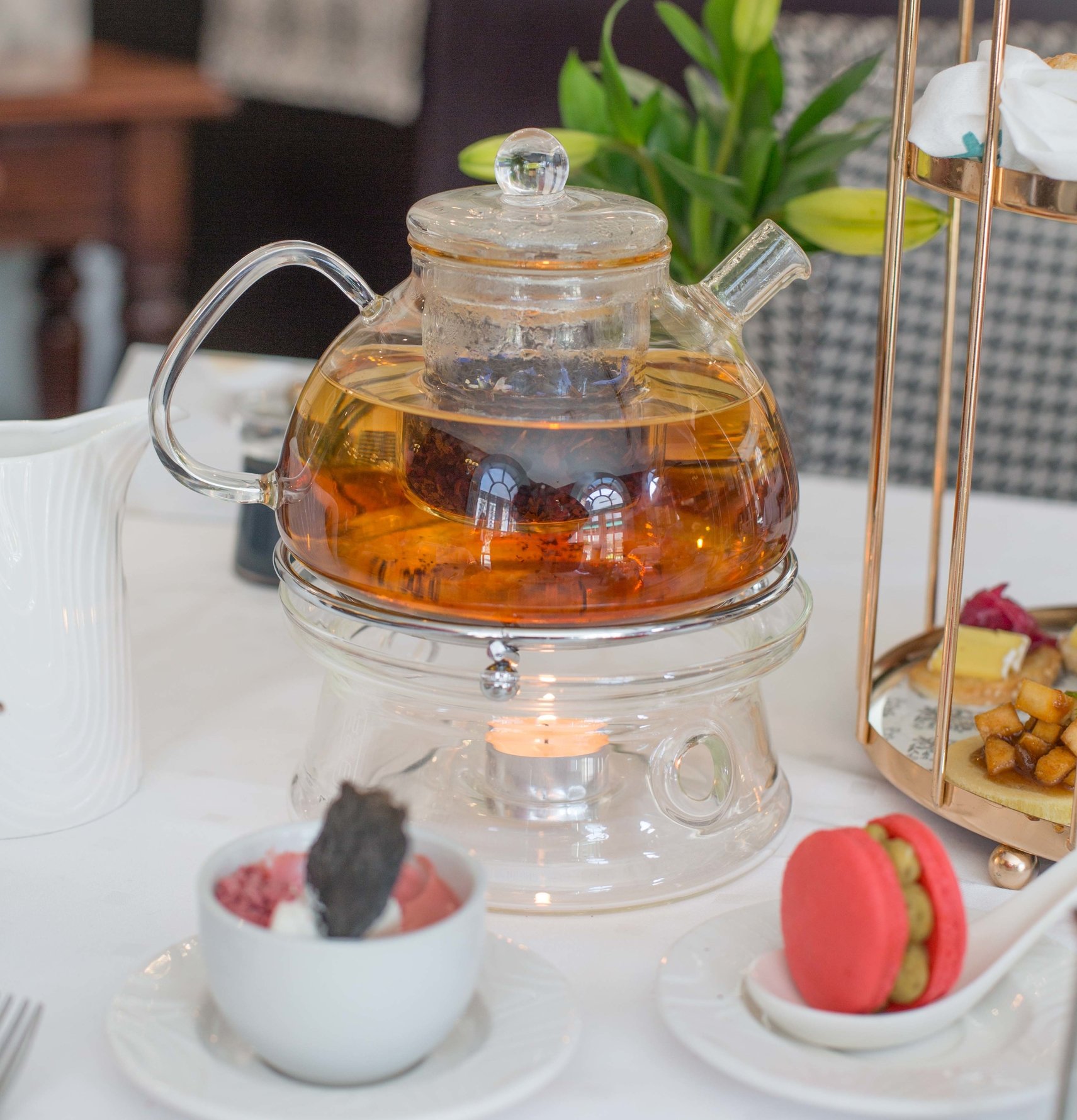 To begin, enjoy a refreshing cranberry and apple iced tea, and a gentle walkthrough of the vast array of TWG loose-leaf blends on offer. Each waiter we encountered is extremely well-versed on the selection and will pair one for your palate in the same way a sommelier would wine. There are teas that cleanse, invigorate the appetite, aid in digestion, calm one's nerves… the list goes on. Rose, our waitress, suggested a blend of camomile, green tea and exotic flowers called 'Sweet France', which was as fragrant as it sounds. 

From here the feasting begins, and oh, what a feast!

We kicked off with a velvety seasonal posset, on this occasion strawberry, followed by a fantastical assortment of sweet and savoury treats presented on a towering, tiered stand. What is most notable is the precision and care taken to ensure that every morsel is a miniature work of art. Afternoon teas across Joburg often have a 'more is more' attitude that leaves you feeling overwhelmed, but at Level Four you're served just the right amount of decadence. You will indulge, but you won't have to be rolled out of the building.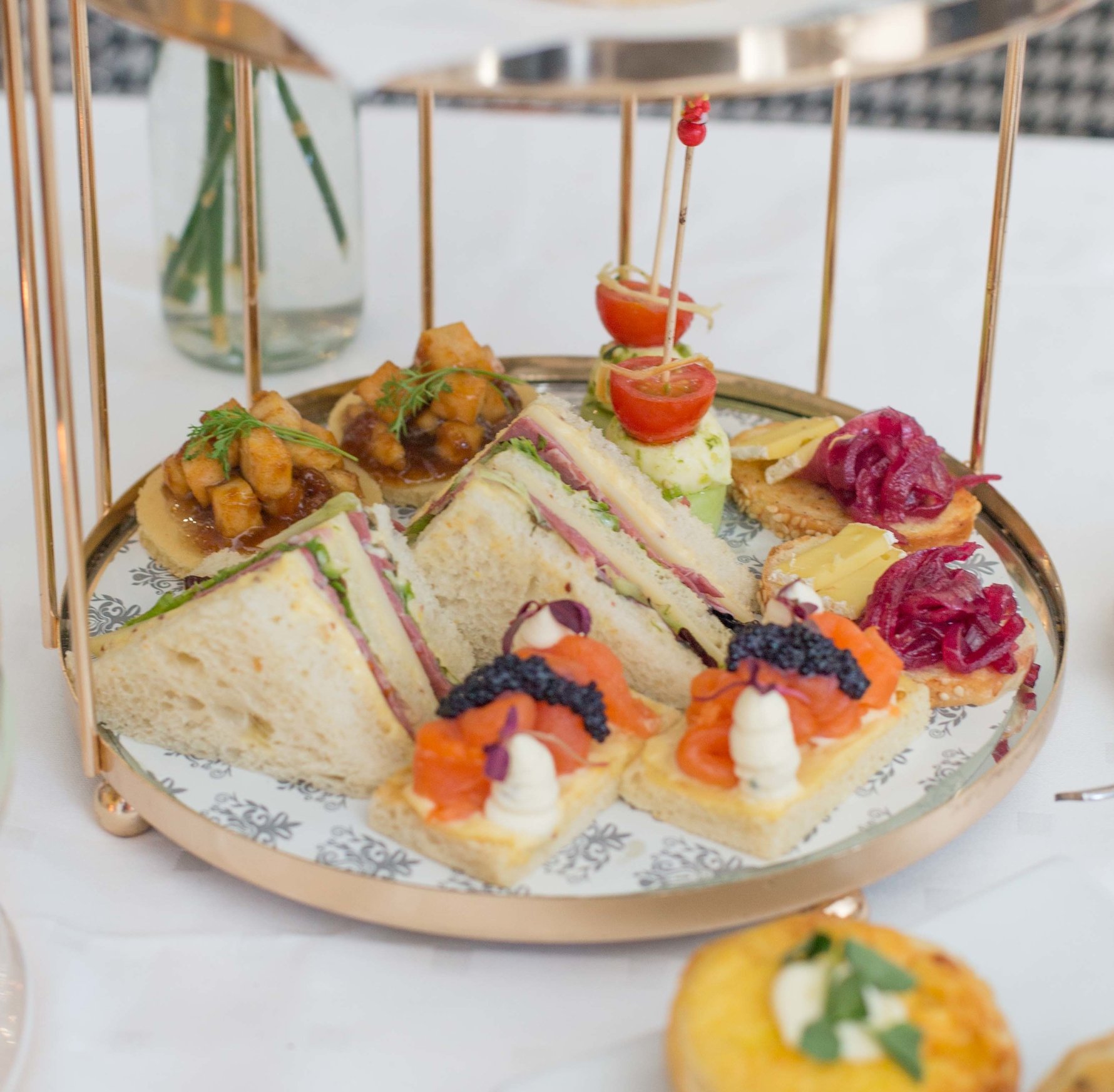 Standouts from the savoury selection included the smoked salmon and cream cheese blinis and the miniature quiches that have a perfectly thin, crisp layer of butter pastry encasing delectable fillings. The sweet selection is exceptional, but the pistachio macarons, carrot cake and salted caramel choux buns are to die for. No afternoon tea is complete without a good scone, and theirs are on point: rich but light and served with house-made jam and fruit compote, whipped cream, mild grated cheese and savoury whipped cream cheese.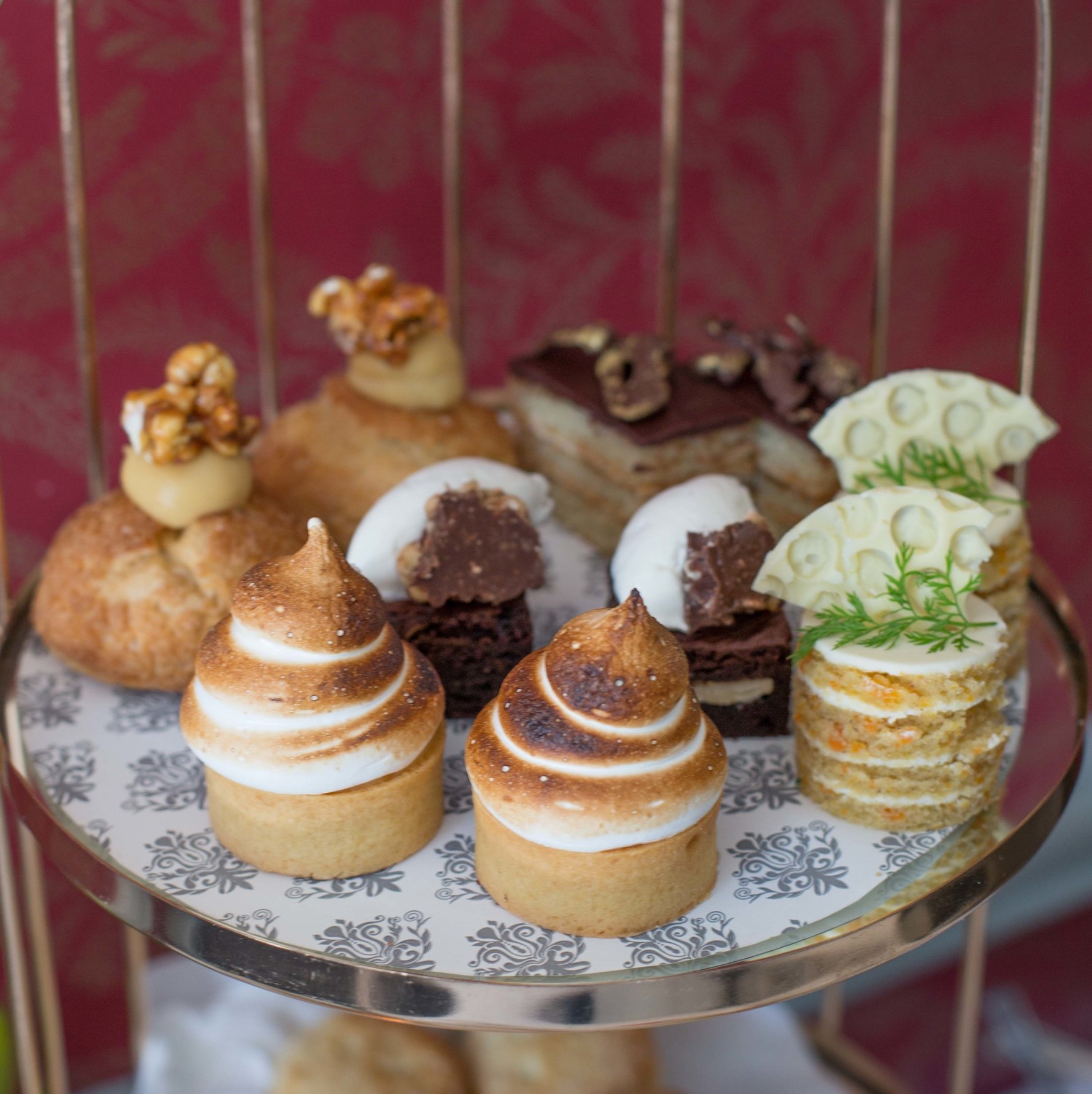 If we had to give one criticism it would be that the plates could be cleared more often, but apart from that this tea experience is an absolutely fabulous way to while away an afternoon. 'How much?' you ask. Considering the offering, the cost of the mid-week traditional afternoon tea is very reasonable at R345 per person. They also offer a weekend afternoon tea buffet at R495 per person. 

It is essential to book in advance and to go with an empty stomach.

Parking is available in the hotel's underground parking on Bath Avenue.