Please note that due to the ongoing global situation regarding COVID-19 the annual Winter Sculpture Fair has been postponed to a later date. For any queries on refunds please contact via email at refunds@webtickets.co.za.

The 2020 American Express Winter Sculpture Fair will be held once again in the magnificent grounds of the Nirox Sculpture Park in the Cradle of Humankind, coinciding with Mother's Day weekend.  

One of the most popular art events of the Joburg art year, in addition to the magnificently presented array of large-scale new sculptures by leading South African and international artists, the food and wine on offer is also a big attraction with vineyards and restaurants from South Africa's culinary capital Franschhoek Wine Valley, in the Western Cape, hosting stalls at the fair.

This year's event also serves as the launch of the 2020 Nirox sculpture exhibition, titled That Hidden Thread, focused on work from across Africa. The exhibition is curated by acclaimed Spanish curator, Marta Moriarty, and will showcase the work of established Moroccan and South African artists, exhibited in dialogue with local creators and performers.

Pack some chairs and blankets (no food or drink is allowed into Nirox as this can only be purchased on site) and arrive early to find a space on the lawns overlooking the lake or under the shade of the autumnal trees.

Note that no tickets will be sold at the venue on the day and advanced booking is recommended as this event often sells out. Open from 10am to 5pm daily. Limited reserved seating is available.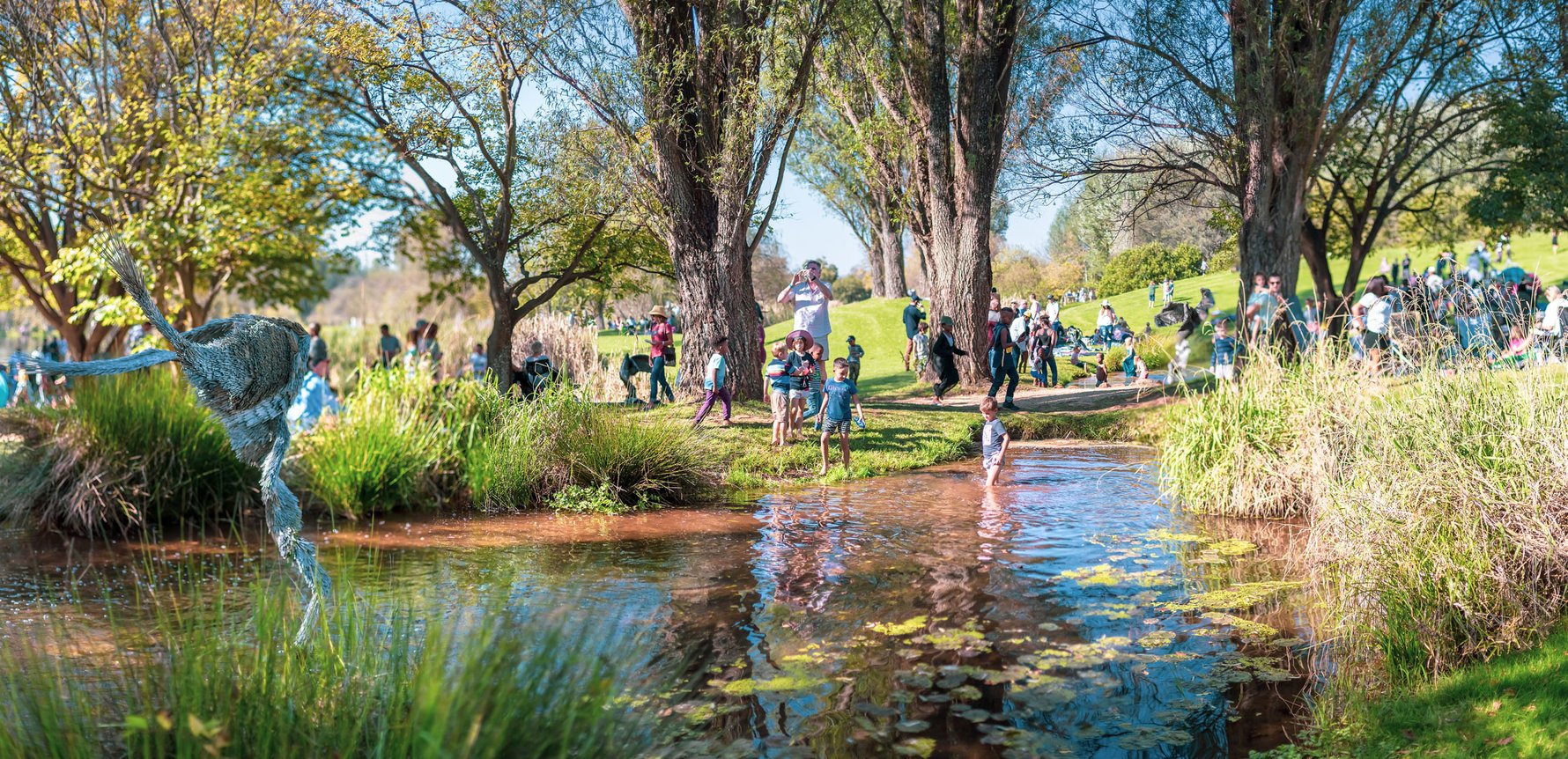 Featured artists for the 2020 American Express Winter Sculpture Fair  include: 
Abderrahim Yamou (Casablanca, 1959), Fatiha Zemmouri (Casablanca, 1966), Mohamed Arejdal (Guelmim, 1984), Soukaïna Azid El Idrissi (Casablanca, 1987), Amine el Gotaibi (Fez, 1983), Youness Atbane (Safi, 1982), M'barek Bouhchichi (Akka, 1975). From South Africa: Mary Sibande (Barberton, 1982), Carla Busuttil (Johannesburg, 1982), Sethembile Msezane (KwaZulu Natal, 1991), Michele Mathison (Johannesburg, 1977), Chris Soal (Johannesburg, 1994), Nicholas Hlobo (Cape Town, 1975), Bronwyn Katz (Kimberley, 1993), Lhola Amira (Gugulethu, 1984), Buhlebezwe Siwani  (Johannesburg, 1987).