Pronounced 'antics', Andticks at No.16 by Vicky Ross is an exciting pop-up concept store and a playful escape from the ordinary. Say goodbye to the mall, crowded markets, and lifeless showrooms, and hello to a reimagined heritage property in Parktown filled with hand-picked boutique, and vintage treasures and delicious food and drink. 

Set high up above Jan Smuts Avenue and enclosed by lush greenery, this place feels a lot like stepping into a welcoming home. Each room has been curated to showcase unique local brands and the craft of specialist makers. Ross is brilliant at unearthing great talent, whether it be in the kitchen, in art, or in design.

In its six weeks the pop-up space has hosted an exciting line-up of chef takeovers and casual dining experiences, with the last weekend (ending Sat, Nov 25) approaching you'll want to visit now more than ever. You'll get the opportunity to dive into a world of curated food offerings, as well as participate in art and crafts workshops. 

Check out some cool local brands that will add a unique flair to your space, make great gifts and of course are stylish, functional and high quality. Read our list of some of our favourite brands at Andticks and be sure to visit with your shopping bags at the ready.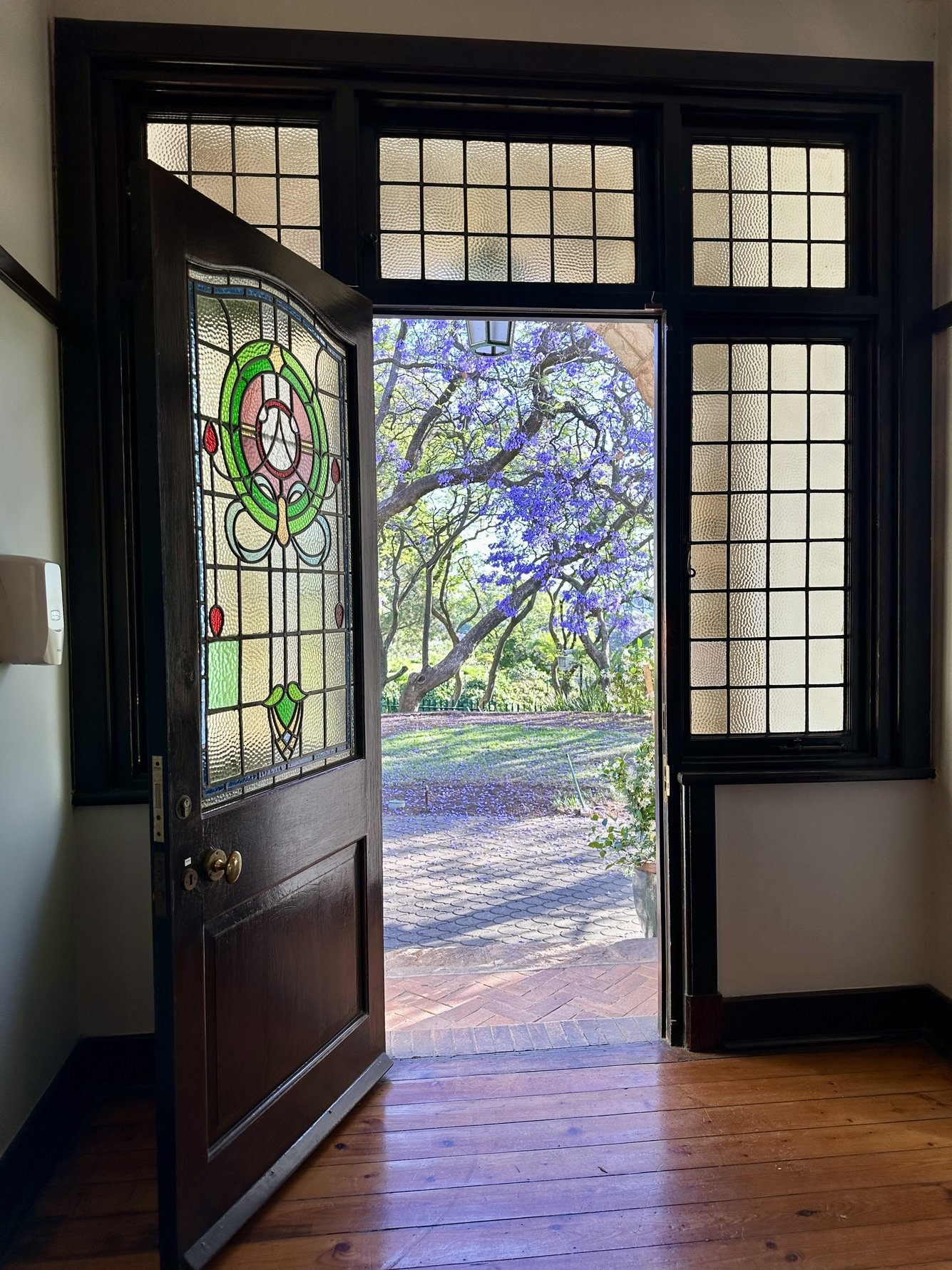 Gorgeous accessories and elegant clothing, homeware and ceramics, stationery, and gifts are on the menu, while Andticks also offers a curated selection of art, and an opportunity to order custom-made furniture and décor. Among the clothing labels you can expect to find are MeonYou Vintage,  Ifuku,  Mo-hey by Chommies, Guillotine by Lisa Jaffe, Superella, Lunar and Mami Wata Surf Brand. Jewellery designers, Tinsel, are part of the accessories line-up, plus beautiful things by Moonbasket and House of Cinnamon. There is furniture by Mezzanine, Daily and Houtlander, ceramics and décor by Louise Jennings, Julie Punch Club and Something Good and even labels for kids and pets. There will also be artwork for sale by a range of independent artists represented by Source Artistry and The Gallery, as well as botanical artwork by Austen Gordon. Wine for Andticks is by Bruce Jack. 
 
This unique retail experience has been happening every Fri, Sat and Sun (ending Sat, Nov 25). There are regular ticketed experiences in the week, so follow @and_ticks for more. 
The line-up: 
Fri, Nov 24 – Christmas Bauble Workshop. 
From 14:00 – 17:00; the Semi Sweet Art Club gets you in the festive spirit with a workshop for kids and loved ones where you'll create own heirloom baubles for the Christmas tree using beads, sequins, ribbons and more sparkly bits. The workshop is designed for kids eight years old and above and is a fun bonding experience that will keep those busy hands in one place. Note that kids cannot attend without being accompanied by a parent or caregiver. Tickets are R875 for one adult and one child, and include entrance to Andticks, materials, snacks and cooldrinks, book here. 
From 16:00 – 22:00; enjoy a repeat of last week's Vinyl Sessions which were such a hit that they're back again. Enjoy a last goodbye to Andticks with the music curation of Umlando, Lunga Mkila, Charles Leonard and Anikulapo. Tickets are R50 p.p. so book yours now.  

Sat, Nov 25 – Charcoal Drawing Workshop.
From 09:30 – 12:00; artists and creatives can enjoy a charcoal drawing workshop with the founder of Semi Sweet Art Club, Andel Olivier. The workshop is perfect for beginners, seasoned artists and kids, and Olivier will show you the potential of charcoal with the basics of drawing and creating a wonderful composition based on summer fruits. Tickets are R575 p.p. and include entrance to Andticks, materials, snacks and cooldrinks; book here. 

Email vicky@andticks.co.za about special events you'd like to host at Andticks.