Andticks is for Joburgers who crave a shopping experience beyond the ordinary. Located at a reimagined heritage property (16 Jan Smuts Avenue in Parktown), this pop-up concept store by Vicky Ross offers a playful and unusual escape from the mall. Pronounced 'antics,' it sets the tone for a shopping experience with a difference that includes carefully selected treasures, delectable food and plenty of drinks on the cards.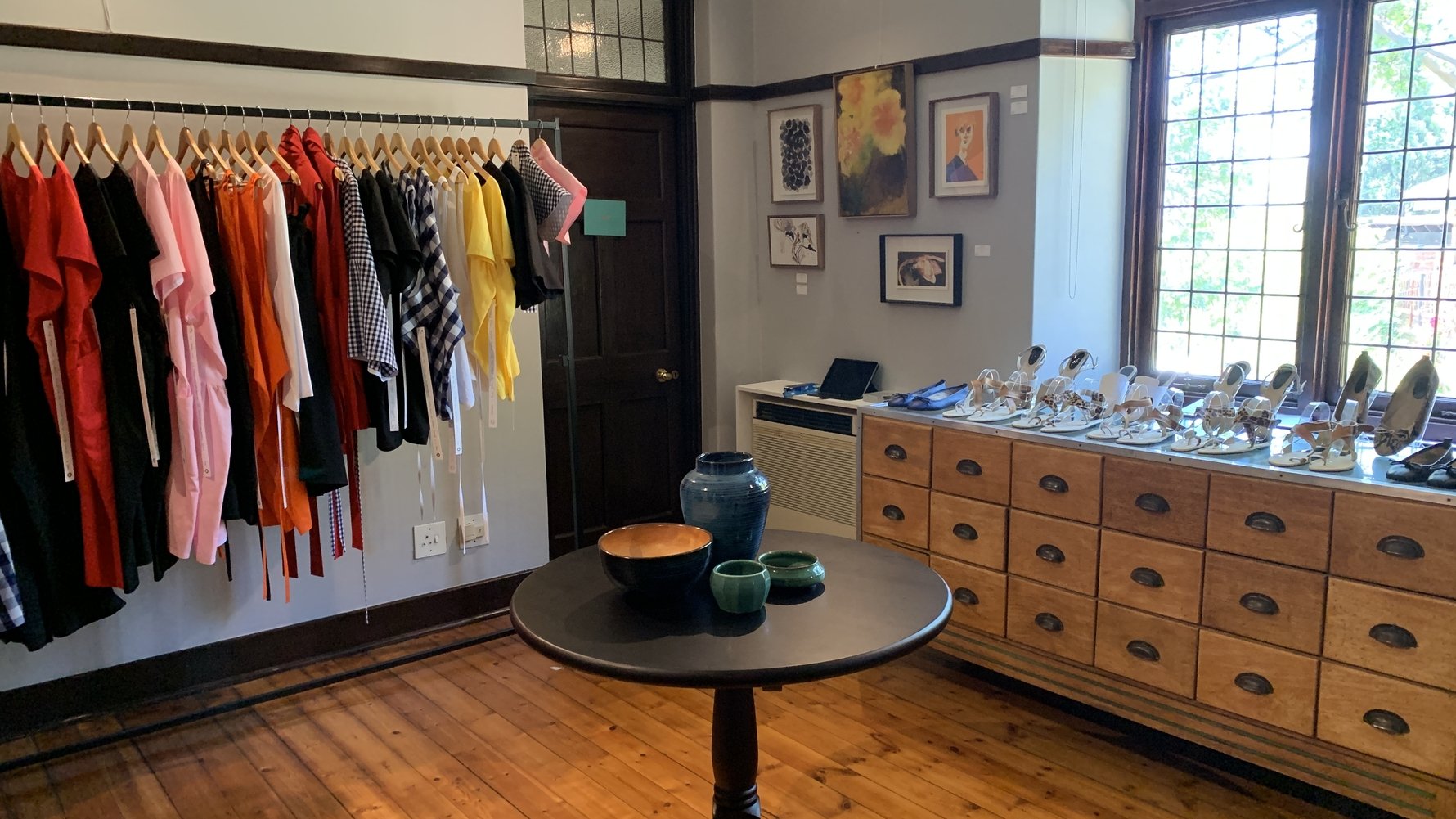 It's a feast for the eyes and soul, indeed. From beautiful accessories and elegant clothing to exquisite homeware and unique ceramics, Andticks has something for all tastes, styles and needs. This concept store also allows you to order custom-made furniture and décor, making it a one-stop bespoke shop. 

With fashion and accessories in the pop-up's spotlight, here are some of our favourite brands at Andticks that are worth becoming your next shopping obsession:
Kenyan kikoys 
Be sure to get your hands on the beautiful 100% cotton Kenyan kikoy wraps which get softer every time you wash them and last about 20 years. You can wear it as a sarong, headwrap or a beach accessory; put your creativity to the test and turn it into a bag or use it as a towel, baby sling, table cloth, runner or décor for your couch. 
Moonbasket
Founded in 2009 by Dani Le Roy, Moonbasket blends the traditional art of crochet with a modern twist, creating beautifully handcrafted homeware and accessories. Moonbasket works closely with women from a community-based project on the outskirts of Cape Town. Among their creations, we fell in love with their quirky rope hangers, brightly coloured crochet tote bags and some super cool and playful decorative crochet baskets. Crochet can't be replicated by a machine, and each stitch and loop is a testament to the hands that lovingly created it. Moonbasket's commitment to preserving and celebrating traditional skills is a delightful nod to the enduring beauty of handmade craftsmanship in an age of fast fashion. We can get behind that. 
Fauve Kids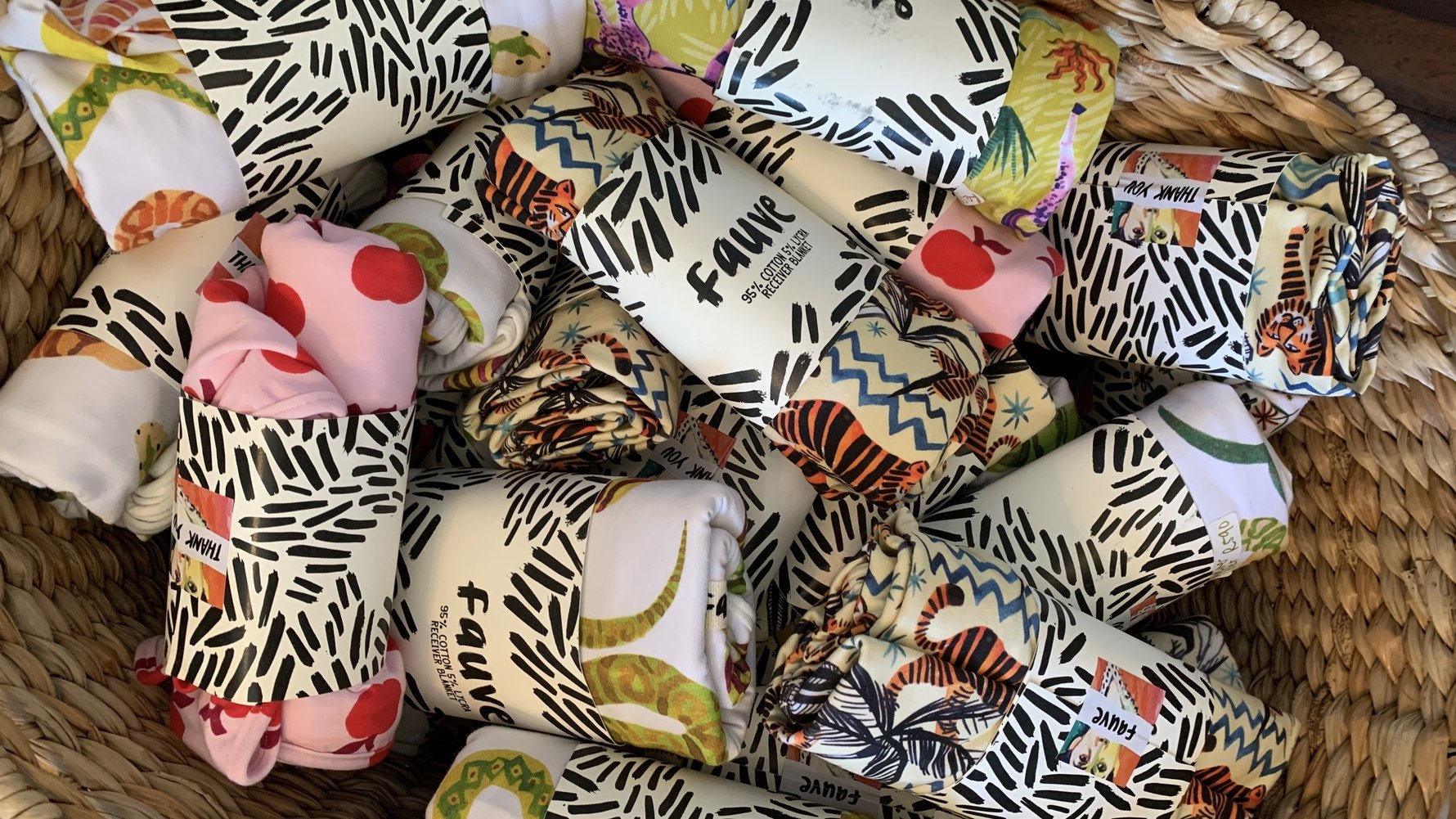 The 95% stretch cotton receiver blankets by Fauve Kids are made from a stretchy cotton lycra fabric; these blankets are soft, incredibly lightweight and breathable, ensuring that your little one stays comfortable in any weather. Fauve Kids blankets come in a delightful variety of playful gender-neutral prints, so they're a versatile choice and easy to co-ordinate with any outfit or nursery décor. They're not just adorable but also affordable at R520 each. You can use them as swaddles, and when it's time for a stroll, these blankets double up as a stylish stroller cover. Shop the rest of their collections of playsets, beanies, muslins, T-shirts and duvet sets on their website here. 
Chommies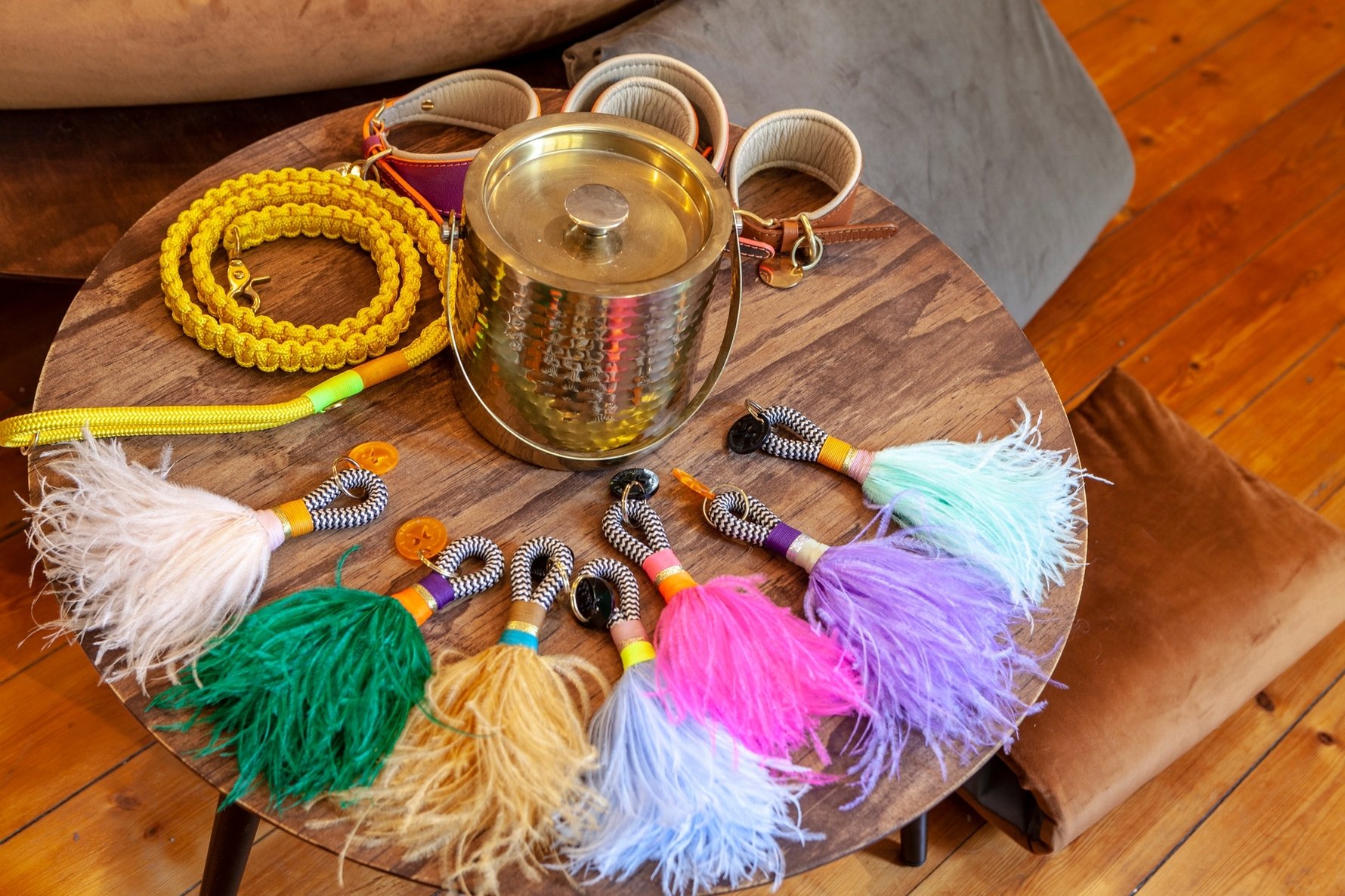 Make sure your fur babies are as stylish as you are with luxury pet accessories by Chommies. The brand offers a range of colourful and high-quality leashes, collars and harnesses for dogs with all kinds of personalities. All of their collections are handcrafted in their Cape Town studio, and they also stock treats like beef and pear biltong as well as toys, travel mats and the most luxurious velvet beds. While the offerings are limited for feline friends, Chommies will make them feel extra special with their colourful collars in a variety of sizes. 
Mo-hey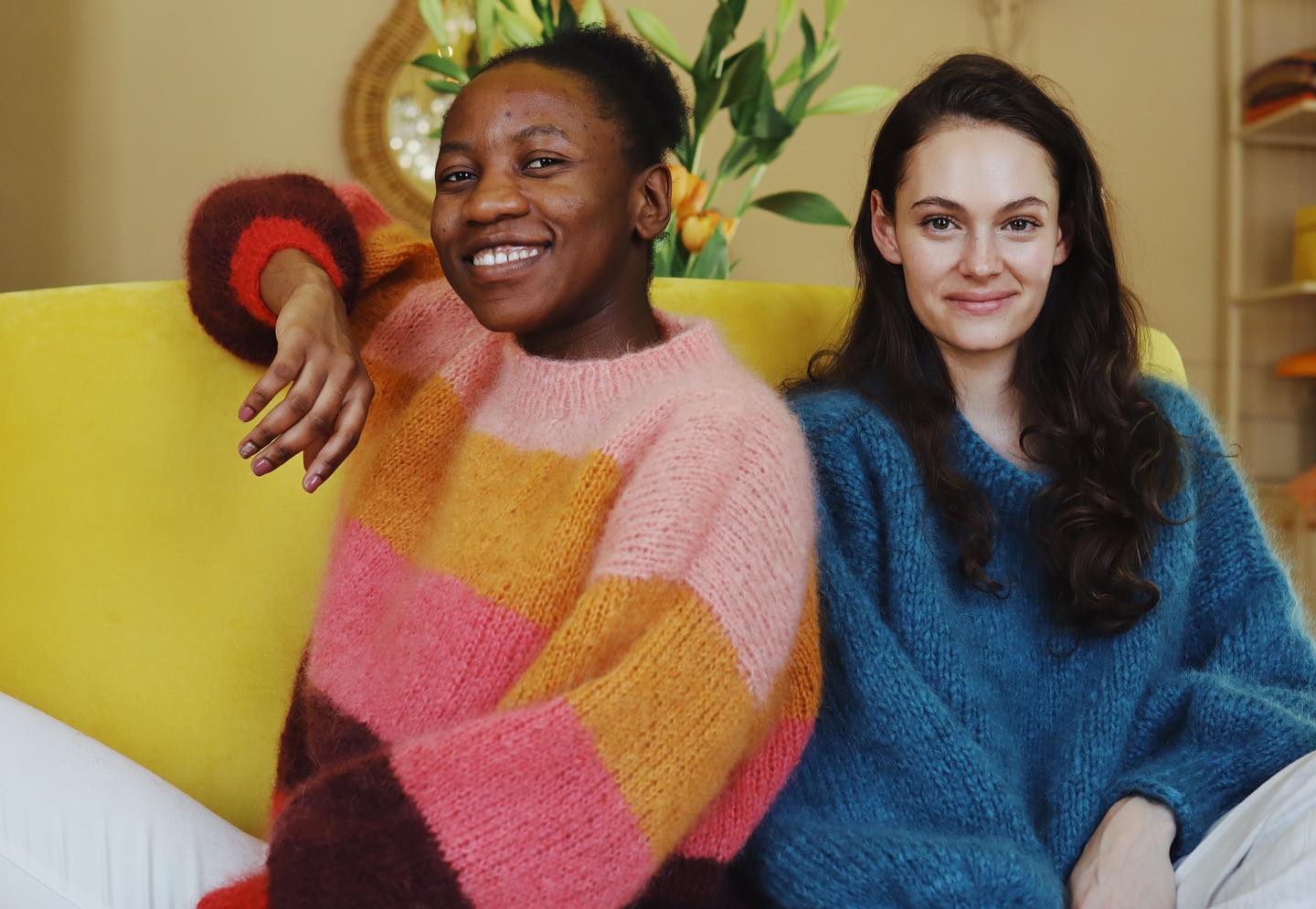 The colourful team behind Chommies also make colour-soaked casual wear for humans so that every day can feel like a snug holiday. Their brand Mo-hey creates mohair knit jerseys, cardigans, vests, hoodies, coats and even blouses that are a must-have; get some for Christmas so that you are all kinds of stylish come next winter. Mo-hey sources their mohair yarn ethically from Adéle's Mohair, known for its Responsible Mohair Standards and eco-friendly practices. Mohair keeps you warm while letting your skin breathe, and Mo-hey's yarn is dyed in captivating colours, and then passed to a community of skilled knitters in Cape Town. Each piece is a work of art, bearing the unique touch of these experienced artisans. 
House of Cinnamon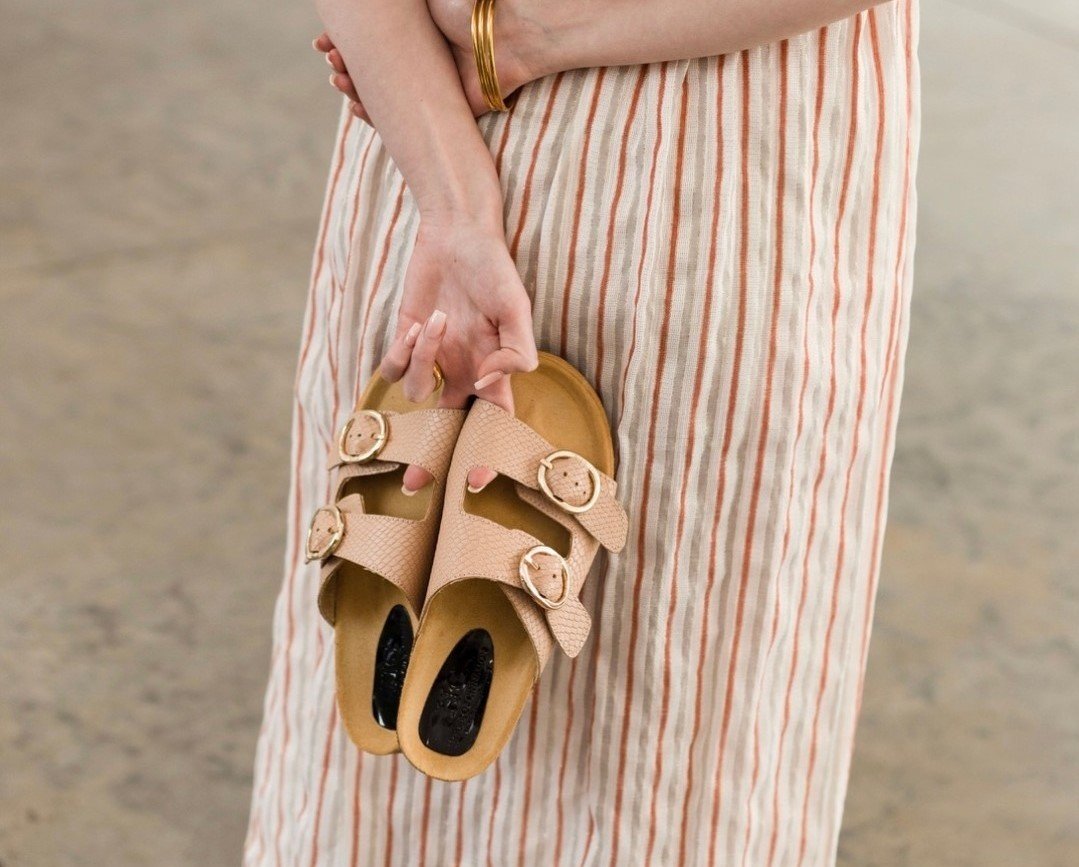 Whether you're looking for chic sandals, comfy flats, trendy mules, quality loafers or a different take on the veldskoen, House of Cinnamon has got you covered with well-designed, well-made classics. House of Cinnamon is a Cape Town brand that's all about handcrafted footwear and limited-edition accessories. Every piece in their collection is a labour of love, meticulously handcrafted by skilled, local artisans. Taking pride in using top-notch materials, from the softest nappa leather to sustainable fabrics they ensure each product is a true work of art. If you want to experience House of Cinnamon's creations up close and personal, head to the by-appointment-only House of Cinnamon Studio in Joburg. Or, see them at Anticks...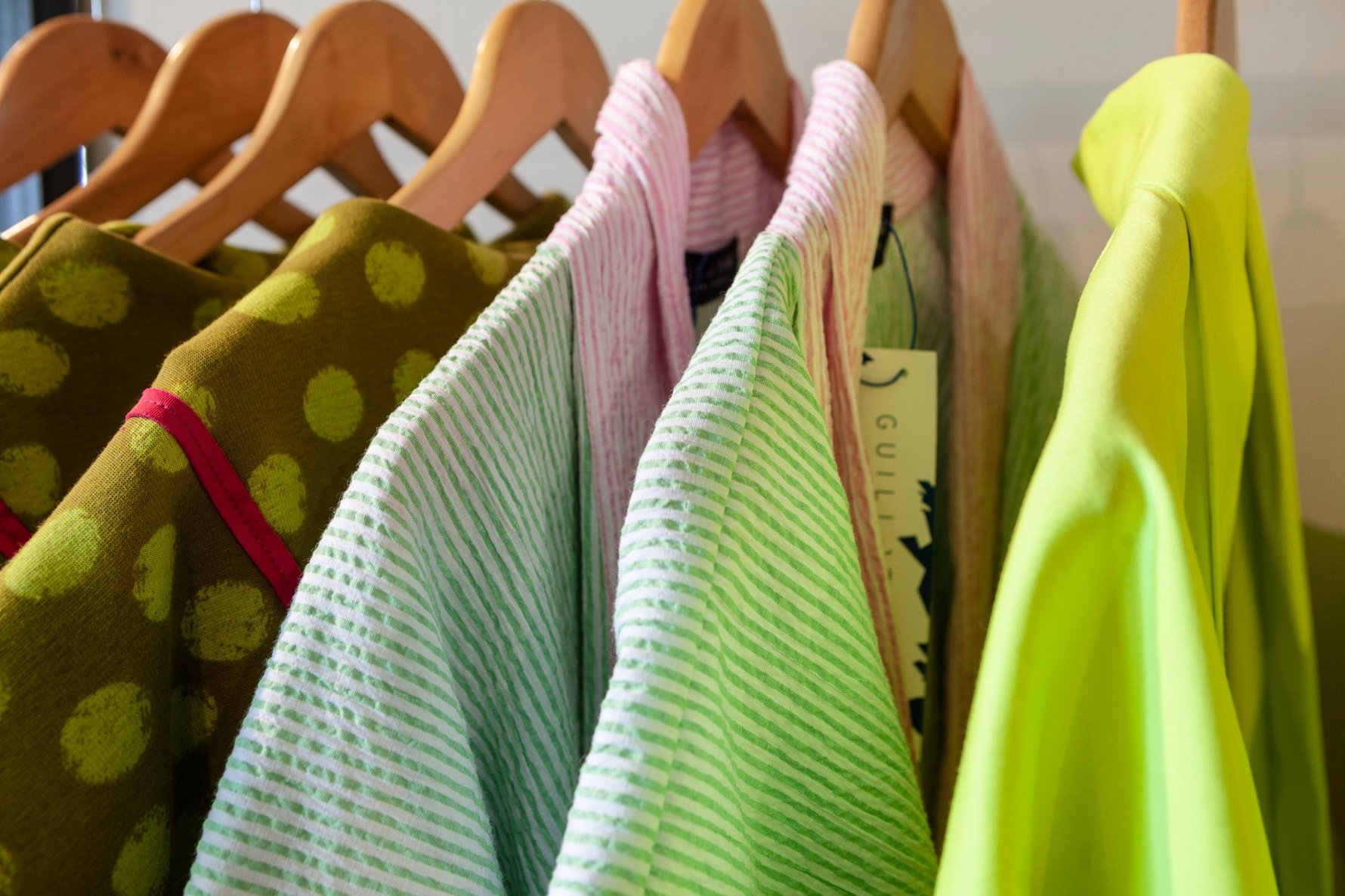 Guillotine is a statement of style, sustainability and architectural brilliance. This label is all about sensual fitted forms that make you feel fabulous with a focus on the structure and tailoring of each piece, where you can sense the quality in every stitch. Guillotine supports local artisans, collaborating with small teams and individuals who craft these luxurious garments with heart and soul. Their ready-to-wear collections are limited editions; explore Guillotine's collection where you'll discover a stunning seersucker striped jacket or get inspired by their cropped neon yellow Kimono. Fashion connoisseurs swear by designer Lisa Jaffe's dresses with their seemingly magical touch. We can't argue with that.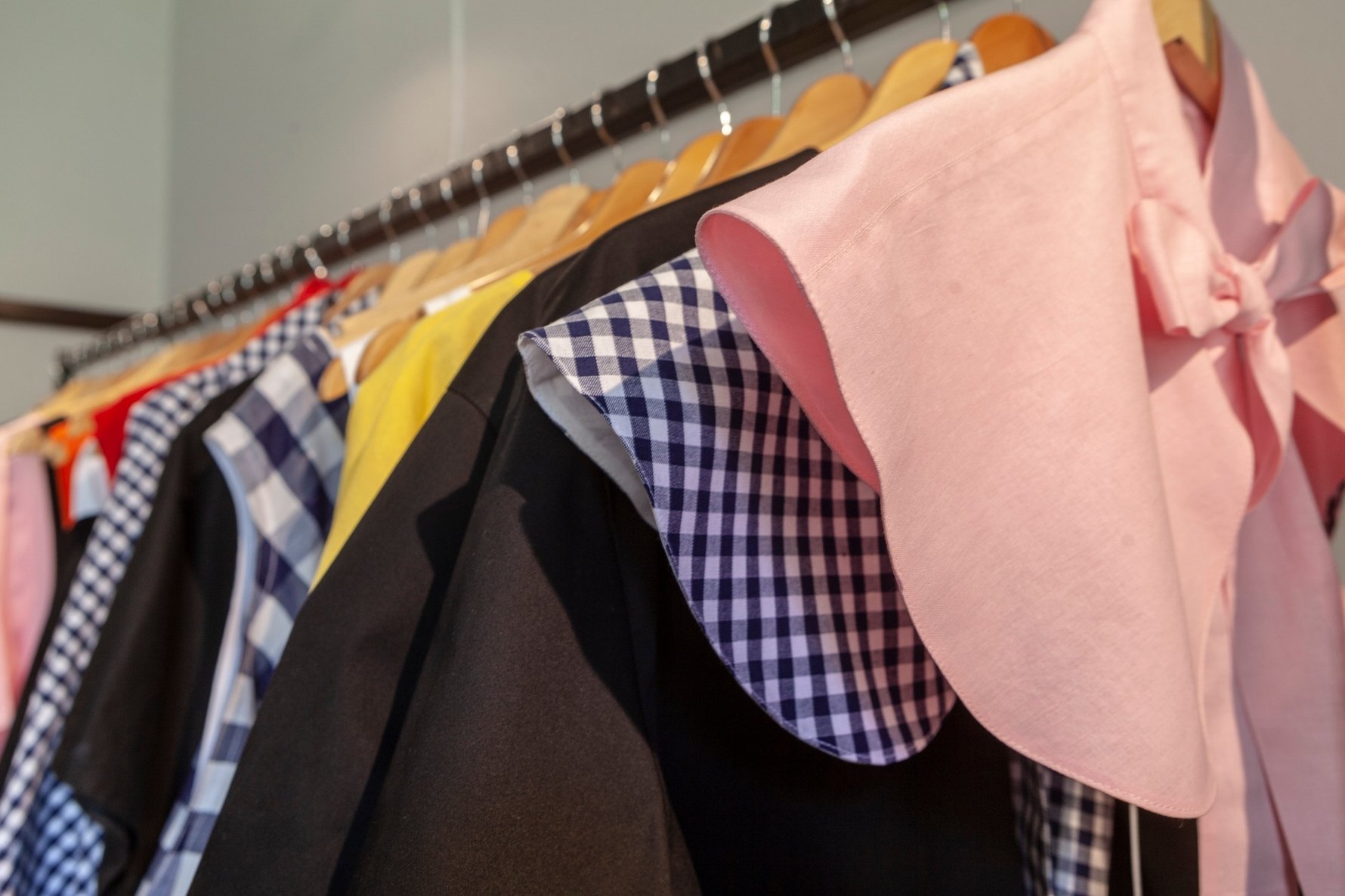 A breath of fresh air in mass-produced fashion, Superella boasts a small but bold colour palette that results in truly distinctive pieces. From vibrant patterns to eye-catching silhouettes, the brand by Ella Butler celebrates individuality and style. But Superella is not just about aesthetics; it's also about practicality. The garments are crafted from high-quality rayon linen and 100% cotton, ensuring both comfort and durability. Whether you're after a versatile geometric top, a statement-making apron dress, or a multi-way sheath dress, you'll find something to love. Superella is ideal for those in search of unique, stylish and high-quality fashion where casual flair meets avant-garde design. 
"Ifuku" translates to 'clothes' in Japanese, setting the stage for a shopping experience that's as stylish as it is authentic. Under the guidance of the charismatic Rodney Mudzengerere, Ifuku has cultivated an almost cult-like following. If you have a passion for rare and vintage denim, then Ifuku deserves a prominent spot on your shopping itinerary. The store at 44 Stanley is a haven for those who appreciate the uniqueness and timeless appeal of classic denim. Their offerings at Andticks on the day we visited were limited but amazing; they dazzled with their denim kimonos. These are must-haves for the ultimate denim aficionado or local fashion enthusiasts in search of something truly unique and stylish. In addition to their denim offerings, you'll also find an array of basic T-shirts adorned with the Ifuku logo, as well as slogans and statements like "Shigoto Ifuku" (meaning "work clothes") and "I wanna live not just survive."
Mami Wata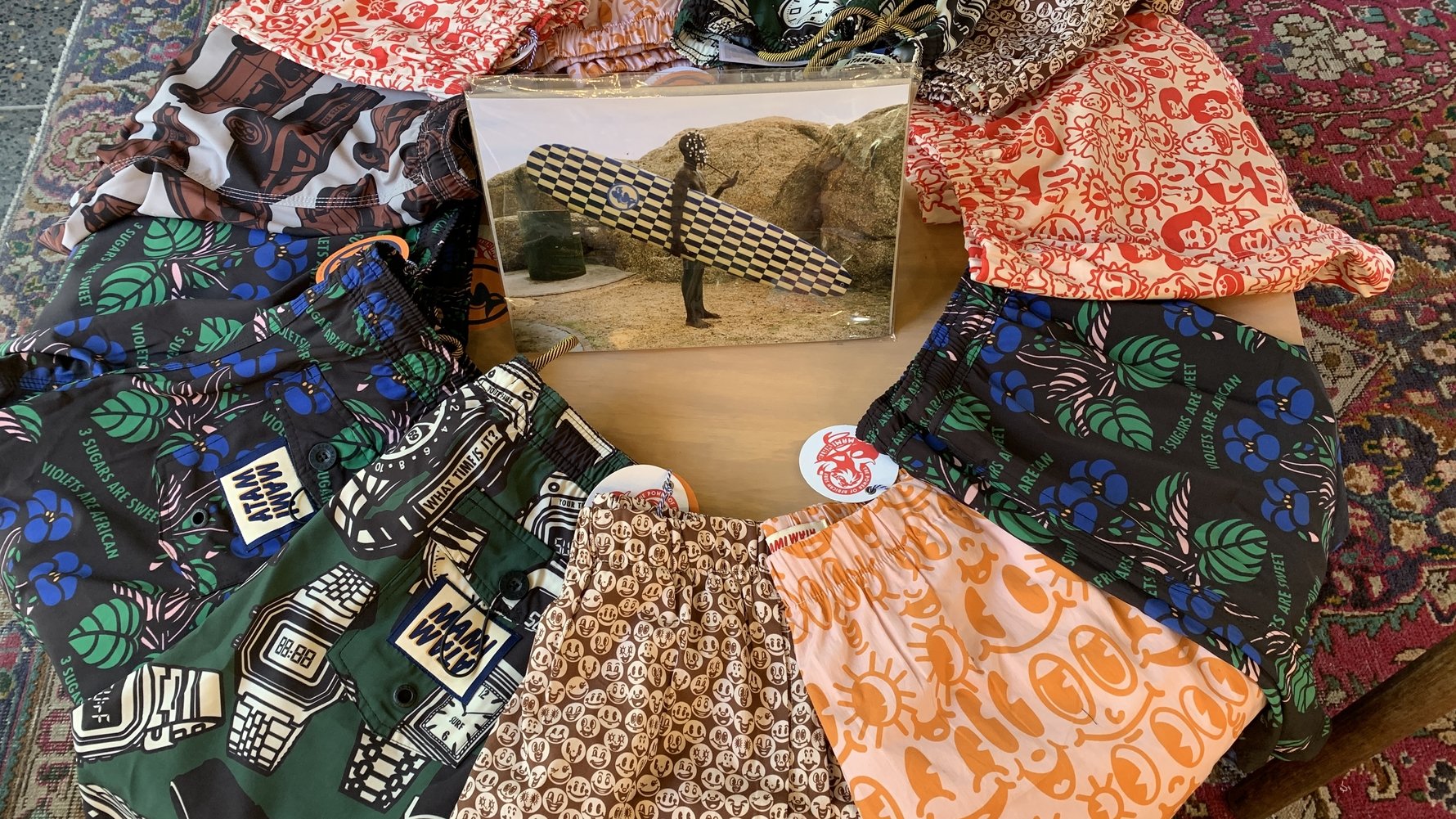 Inspired by the African water spirit "Mama Water," or "Mother Ocean", the Mami Wata brand crafts premium surfboards, apparel and accessories right here in Africa. They're all about giving back, creating jobs and fostering skills on the continent. With a focus on sustainable materials like the Better Cotton Initiative and eco-friendly packaging, they're eco-conscious and community-minded. They actively support African youth surf therapy through organisations like Waves for Change and Surfers Not Street Children, impacting over 1,600 kids daily. Their collections boast playful, colourful shirts, swim trunks, tees, caps and hoodies that all just scream summer. And don't forget to pop their candy watch, 3 sugars surf trunks and their recent Tshepo Jeans collab on your holiday shopping list. Ride the waves of style with Mami Wata. 

This unique retail experience ends on Sat, 25 Nov. There are ticketed experiences on Fri, 24 Nov and Sat, 25 Nov, so follow @and_ticks for more.