The best way to get to know Joburg is to hang out with an insider. In our Ask a Local series we chat to some of our favourite Joburg city people to get the lowdown on what makes Joburg unique. This week singer, songwriter and club diva TAMARA DEY shares her Joburg with us. 

Tamara Dey describes herself as "passionate about all things beauty, fashion, food and music-related in the Joburg scene". When she is not at home being a mum you'll find Tamara at work, either in the recording studio or performing live at a range of Joburg hotspots with some of South Africa's top DJs.

During her exciting career in South Africa pop, kwaito, alternative and house music, Tamara has collaborated with some of the biggest names in the local music industry including Oskido, Khuli Chana, DJ Zinhle, D'Banj, Thandiswa Mazwai and Brothers of Peace to name just a few and was nominated for multiple SAMA awards including Best Dance album, Best Pop album and Best Alternative album. With her band Flash Republic she also shared international stages with clubbing icons the likes of Fatboy Slim and Basement Jaxx and Tamara continues to be an invigorating and electrifying presence in the local clubbing scene. Look out for Tamara performing live at one of Joburg's many underground live music venues and clubs.

Why Joburg? 
I'm a Pretoria girl who's always craved the fast pace, excitement and diversity Joburg has to offer. I feel like Johannesburg is the true "heart and soul" of our country and I feel very connected to it in that way.

Home is... In Linden.

Favourite suburb? 
Linden. It's an arty little suburb filled with lots of arty people. Love it's down to earth vibe, great restaurants and a heated Linden swimming pool.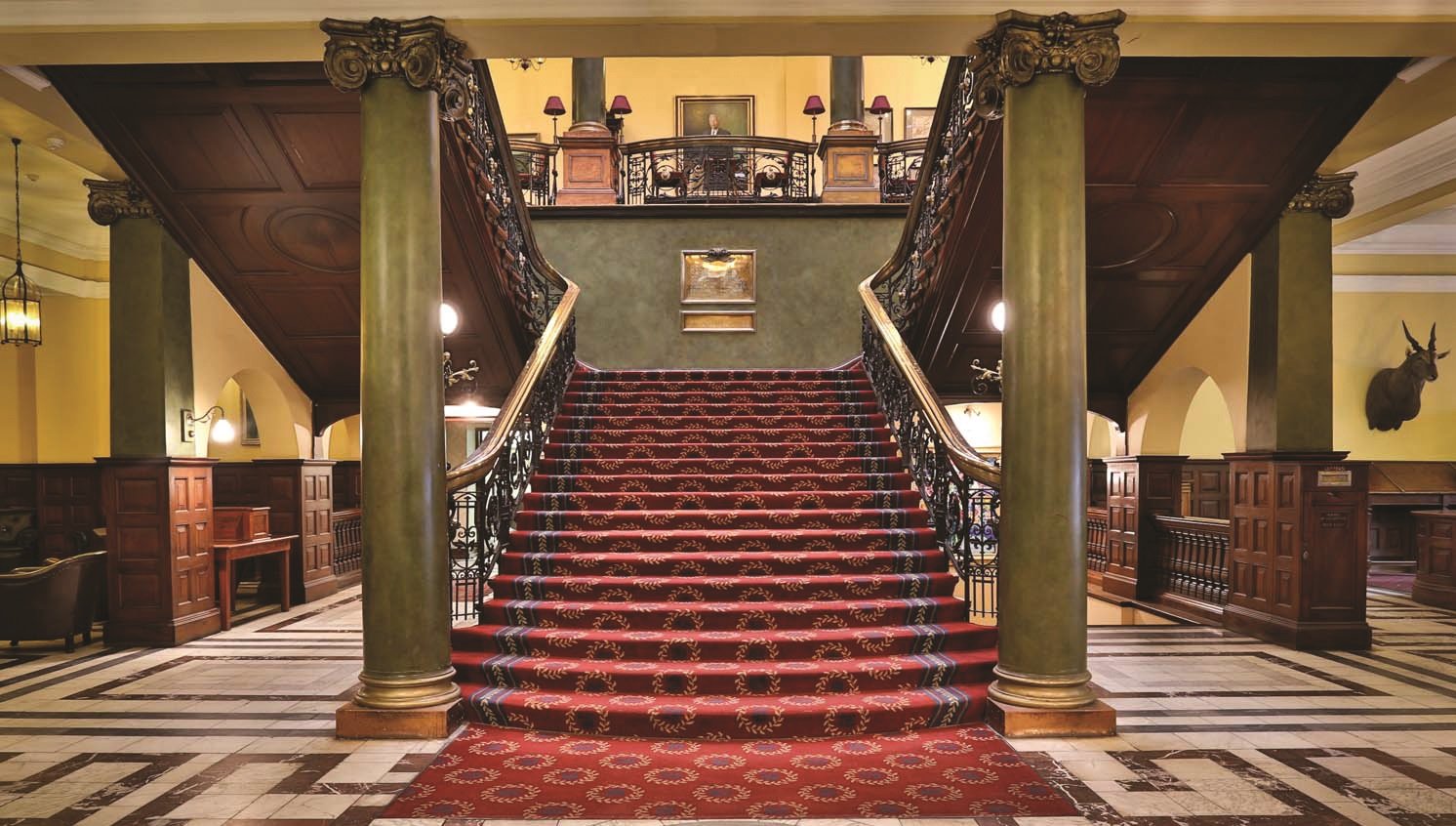 Three things a visitor should not leave Joburg without experiencing?
Soweto, Jazz at the Rand Club and the grass-fed Biltong from Impala Butchery in Northcliff.

One thing no one would expect to hear about Joburg? 
How hospitable and down to earth people can be.

The most underrated Joburg sight or experience? 
The Wooster street boxing Club. The real deal. Gritty, hearty, sweaty. The best!

Favourite restaurant or cafe?
I've been eating at Bottega in Parkhurst for years. It's never lost its warmth, quality and appeal.

The most memorable meal you have eaten in Joburg? 
Try Kolonaki in Parkhurst for amazing Greek food.

Recommendations for a first date in Joburg? 
Buns Out in Linden, a local burger joint with a twist...

If I could buy any Joburg building.... I'd buy something in the city with a rooftop. Joburg sunsets are everything.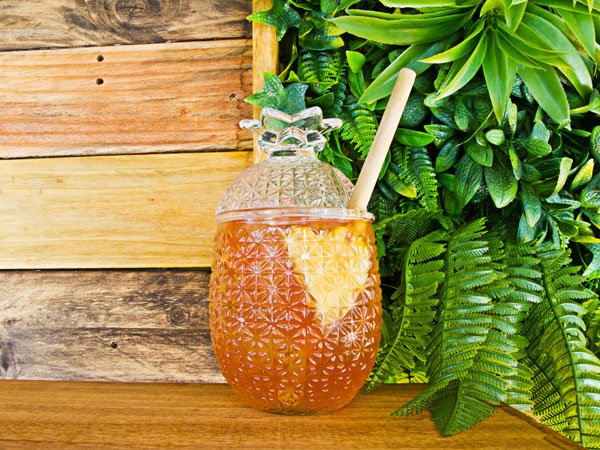 Favourite bar or afterwork hangout? 
J Rabbit, the coolest little speakeasy-style Tequileria. First of its kind in Joburg. Great cocktails, great food, great vibe.

Favourite place to shop? 
4th Avenue Parkhurst or Braamfontein offer a diverse range of cool pop-ups and a lot of awesome local fashion. For something more high fashion, avante-garde and upmarket check out Black Coffee at 44 Stanley or Viviers studio.

Favourite place to relax in the city?
Pablo House guest house in Melville. One of Joburg's hidden gems. Incredible views, food, music and run by great people. You literally feel like you've left the city and have escaped to your own private treehouse.

On a weekend in Joburg you'll find me…. At a gig, at home or at Pablo house.

How would you spend your perfect day in Joburg? 
I'd spend the afternoon lounging at the pool bar at Pablo house, I'd tuck into their insanely good pizzas and cocktails and then head out later to The Third Place nightclub in Newtown.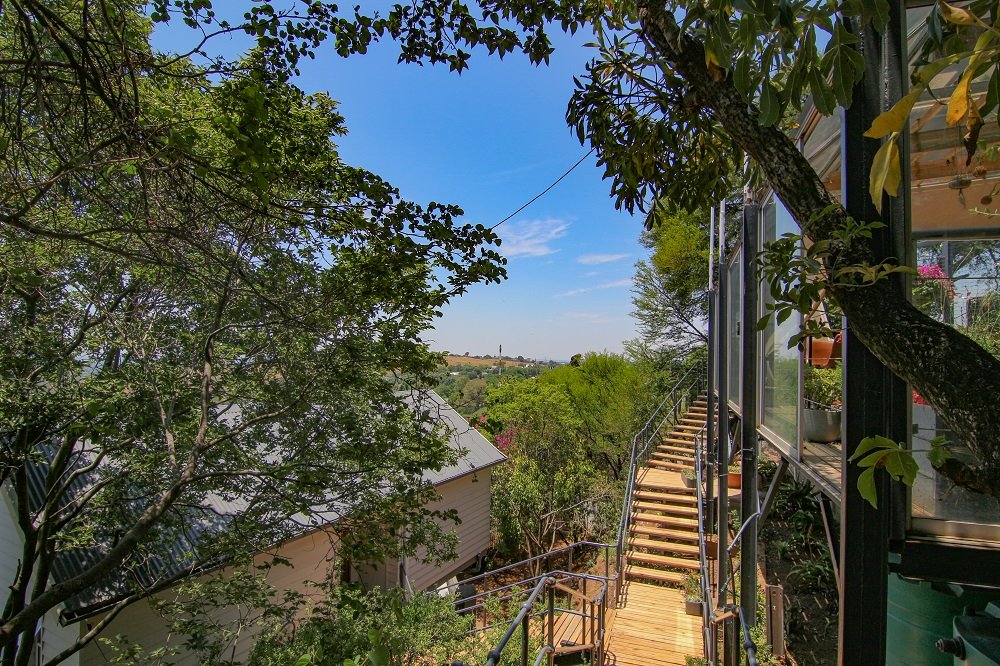 What makes someone a Joburger?
You're a Joburger when you find it hard to leave the city and complain a lot about the weather.

Favourite Joburg person? 
Hairstylist, salon owner and fashionista David Gillson. Just book an appointment to see him and you'll find out.

Your number one tip for a first-time visitor to Joburg? 
Hang out with Joburg locals. They'll take you to all the best places.

Best things about Joburg? 
The music. Its producers, DJs and artists etc. Hip Hop, house, Amapiano beats or pop etc. Whatever your flavour, you name it, we've got it.

Worst things about Joburg? 
You get a bit addicted to its fast pace and demanding energy. I find it hard to take a break and find time to recuperate.

Something that's happening in Joburg right now that you think everyone should know about?....
DJ Kimmy K hosts a monthly party at Saint in Sandton Central that is definitely worth checking out. We also have a new single dropping soon FYI!

Joburg in three words
I didn't come up with it but "City of Gold" always comes to mind.

Follow Tamara Dey on Instagram and Twitter @tamaradey and on Facebook at Tamara Dey - Dey L'Afrique and look out for her performing at some of Joburg's most interesting live music venues including Rand Club on October 18.