A former light industrial complex from the 1930s transformed into a boutique shopping destination, 44 Stanley offers an enticing selection of designer clothing and artisanal homeware stores, plus great coffee shops and cafes, spread across a series of pretty interlinked courtyards.

Explore the shops, grab a drink with friends and make an afternoon of it with a lazy lunch outdoors, enjoyed under the shade of olive trees.
Fashion and accessories
44 Stanley has plenty of local independent fashion labels, known for high-quality production and timeless appeal. At Guillotine by Lisa Jaffe you'll find sensual fitted forms and luxurious fabrics, with a focus on the architecture of each clothing item. At Lunar the emphasis is on timelessly chic pieces (including bridal and ready-to-wear items).

For inclusive garments, shoppers can try Me&B, a South African fashion brand founded by Kelly and Betina, a mother and daughter team from Cape Town. 

For men, Odrin is a super chic store (their elegant slim-fit linen shirts are a wardrobe staple) or there's Thabiso Modise's MoMa, stocking a personally selected range of items from cult European menswear labels as well as his own designs. At the small and quirky Ifuku you can shop for a remarkable range of vintage denim, including jeans by cult Japanese brands. Five8ths is a shirtmaker and their beautifully tailored shirts are custom-made in-store from high quality fabrics. 

For accessories Cape Town's hip handmade leather accessories label Rowdy Bags is a big favourite, especially as all their items come with a lifetime guarantee. Next door to Rowdy is Gone Outdoor Supply Company, a specialist outdoor clothing store aimed at trail runners and hikers. Gone is an official seller of clothing and gear by Patagonia (a brand known for its dedication to sustainable and ethically sourced materials).

Those looking for outdoor gear made from recycled plastic like cooler bags, toiletry bags and duffel bags can visit Karibu, a social enterprise that connects 34 local artisans and seamstresses.

Leather lovers will love King Cobbler, a space with a handful of skilled cobblers and designers who provide services for shoes, bags and just about anything that you would need repaired, restored or custom made. The space is also a stockist of custom handmade leather footwear & belts, apparel, socks, and leather care products.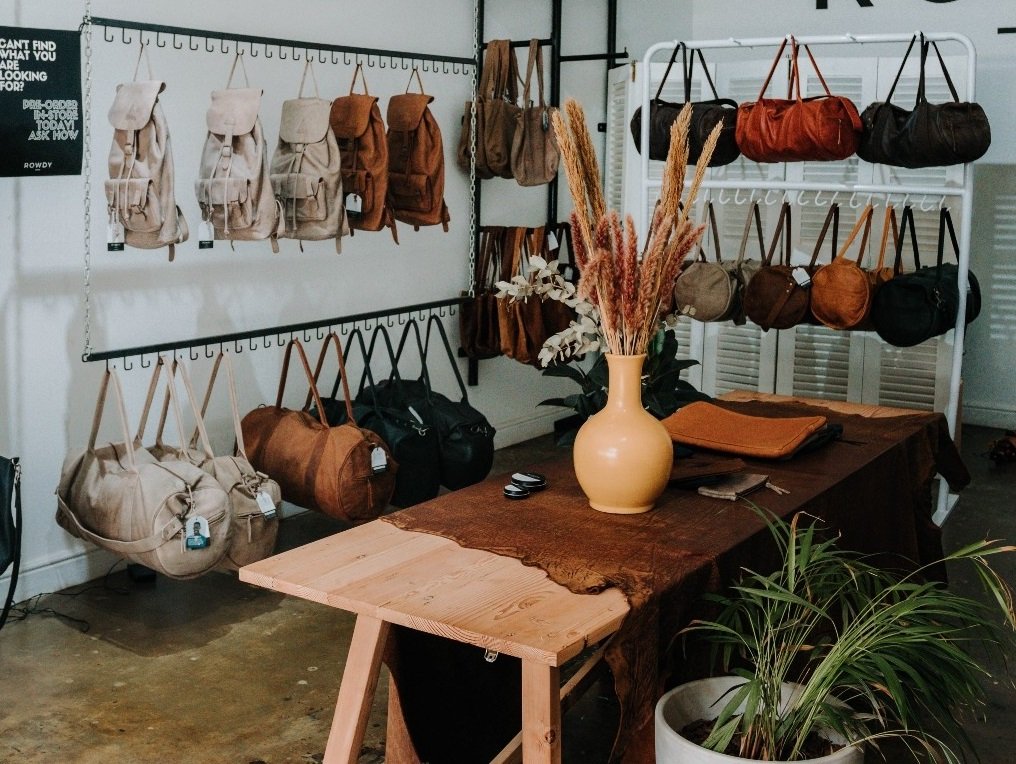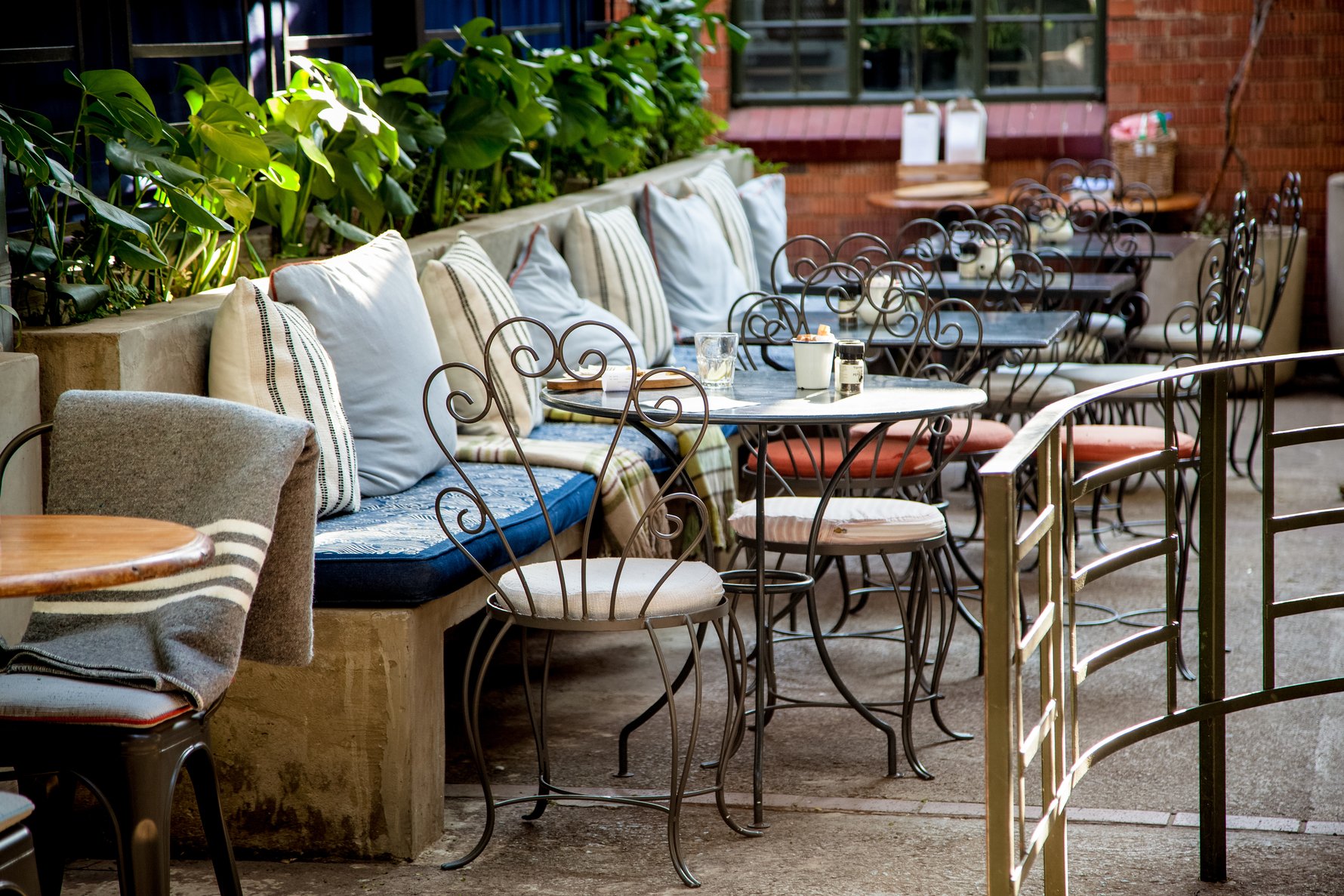 Books, vinyl, gifts and homeware
The Atelier bookshop is a visual feast for bookworms, with imported, limited edition, collector's item books, for adults and kids, and a functioning antique printing press from where specialised prints can be ordered. The atelier also has an interesting adjoining art gallery space. Opposite is the quaint second-hand bookshop L'Elephant Terrible. Satisfy your literary needs without breaking the bank with a wide range of Africana titles, first edition classics and beautifully illustrated botanical reference books. 

Other wonderful specialist boutiques include Mr Vinyl, for that hard-to-find jazz title or the latest vinyl releases, Mungo Design who sell luxurious woven linens made according to traditional 19th-Century techniques and for the cutest gift cards and stationery there's the design studio Brunch. When it comes to gifts the ceramics from Storm in a Teacup are hard to resist, Lucky Fish is a friendly shop selling clothing and homeware made from Indian cotton and the small house plant shops JFF has an excellent selection of plants and pots.

For a beautiful bouquet, try Petal & Post, a flower delivery service that has recently started operating in Johannesburg with 44 Stanley as their local distribution point.

Adding onto the selection of homeware stores, Bed Bath Body offers fine crafted body care and homeware. The sensory table where shoppers can explore every fragrance, pick up, interact, moisturise, spray and get a feel for each product is an awesome feature.

Co is a bespoke furniture store that offers locally designed and crafted artisanal, functional pieces by the décor brand KusudiCo. The space which aims to give customers comfort and ease in furnishing and decorating is located next to JFF.

Near IFUKU and Even After All is Hers His & Home, a home and lifestyle-focused store offering a small curation of small collections from friends, independent artists, and designers. 

44 Stanley also has some brilliant artisanal food stores including the divine handmade Belgian chocolate store Chocoloza and Voisin Bread and Wine, a micro-bakery specialising in homemade sourdough bread and boutique South African wine labels.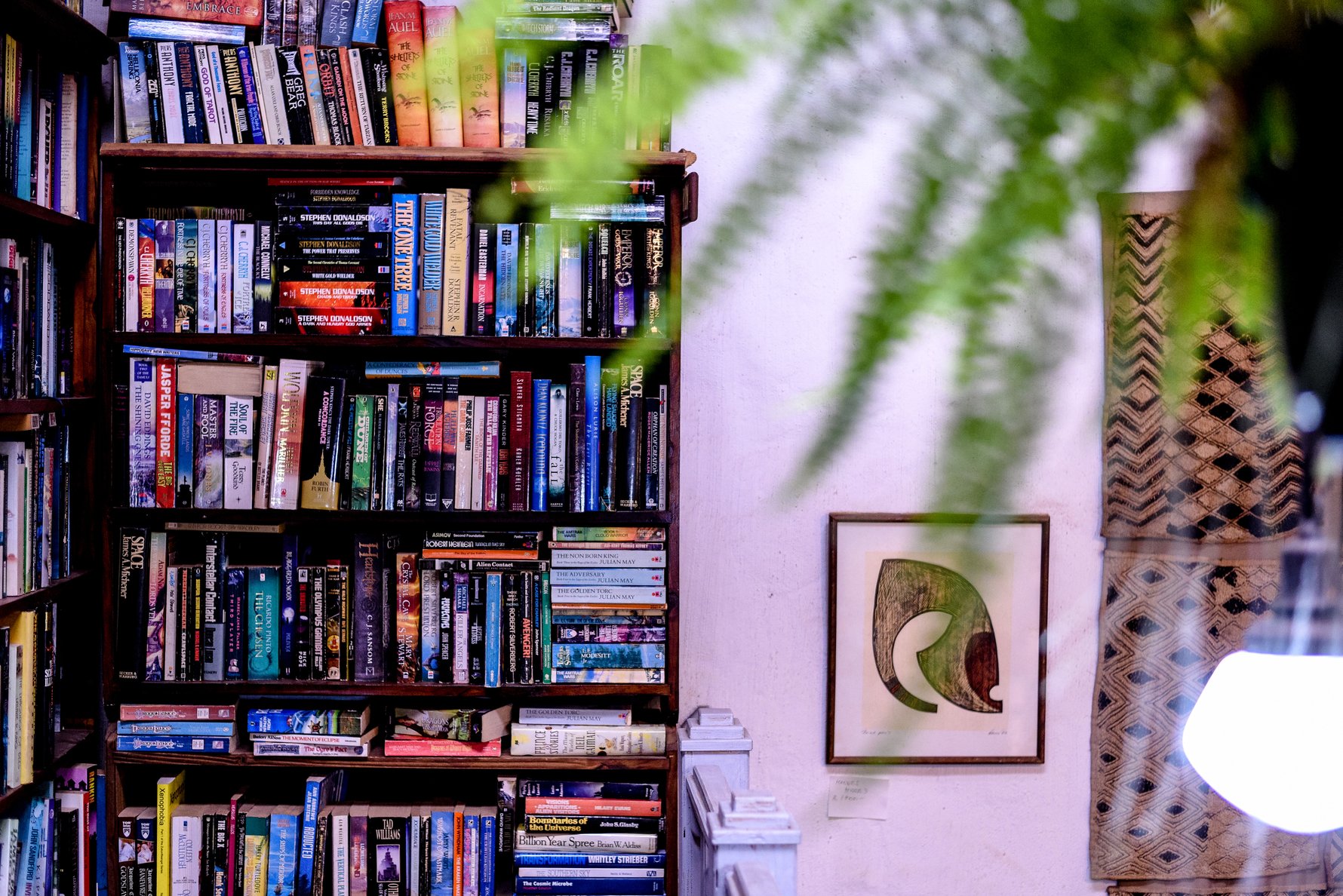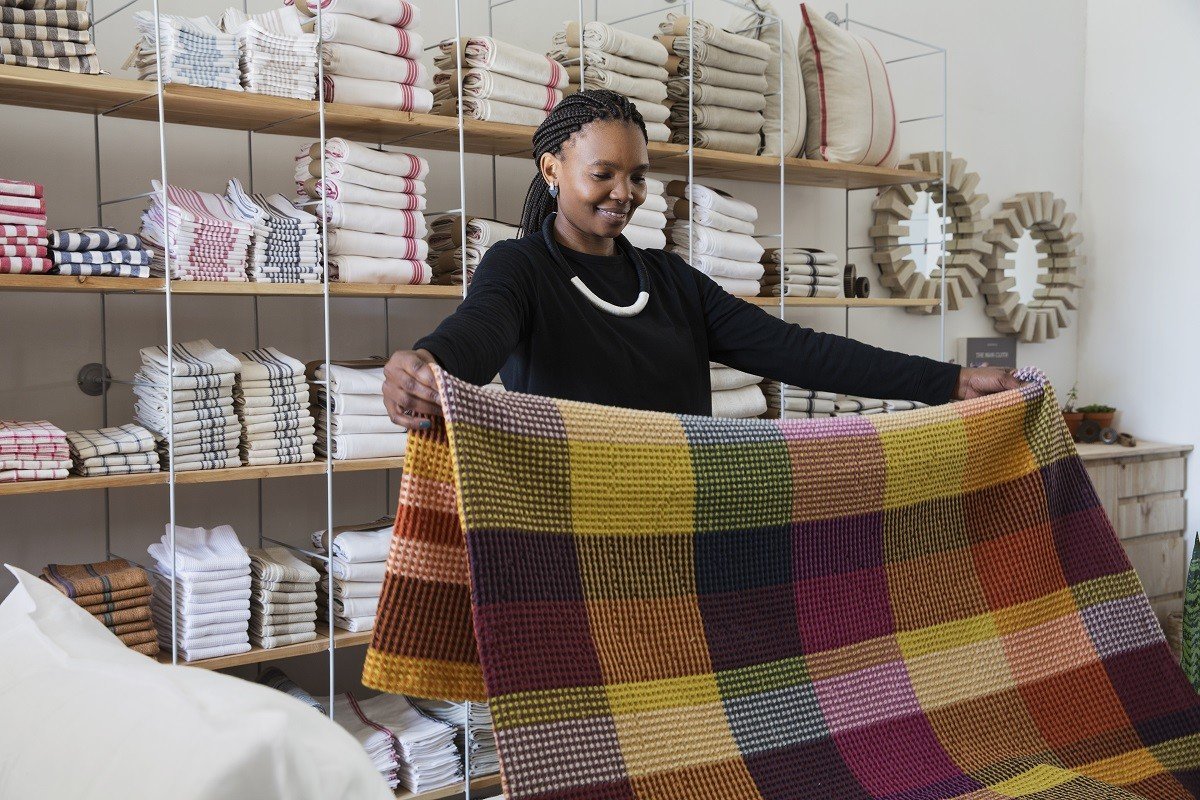 Places to eat
Enjoy the scent of freshly roasted coffee at Bean There, South Africa's first roaster of Certified Fair Trade coffee, and don't forget to buy a bag to take home. 

For a delicious breakfast or a relaxed family meal, Salvation Cafe is an ideal choice, with one of the best selections of both savoury and sweet breakfasts and a popular courtyard terrace. At Vicky Bain's Belgian chocolate Chocoloza you can find some of the finest handcrafted chocolates as well as seven different varieties of hot chocolate. Forest Gelato serves up the best homemade gelato and sorbets.

For casual drinks and small plates of an evening settle in at the super pretty Peachy courtyard or head to the '70s-inspired bar at Even After All. They also have a great breakfast menu so it's an all-day kind of place. For something different grab a seat at the friendly Ethiopian restaurant Little Addis. A newer addition, La Pergola brings Northern Italian cuisine to Joburg.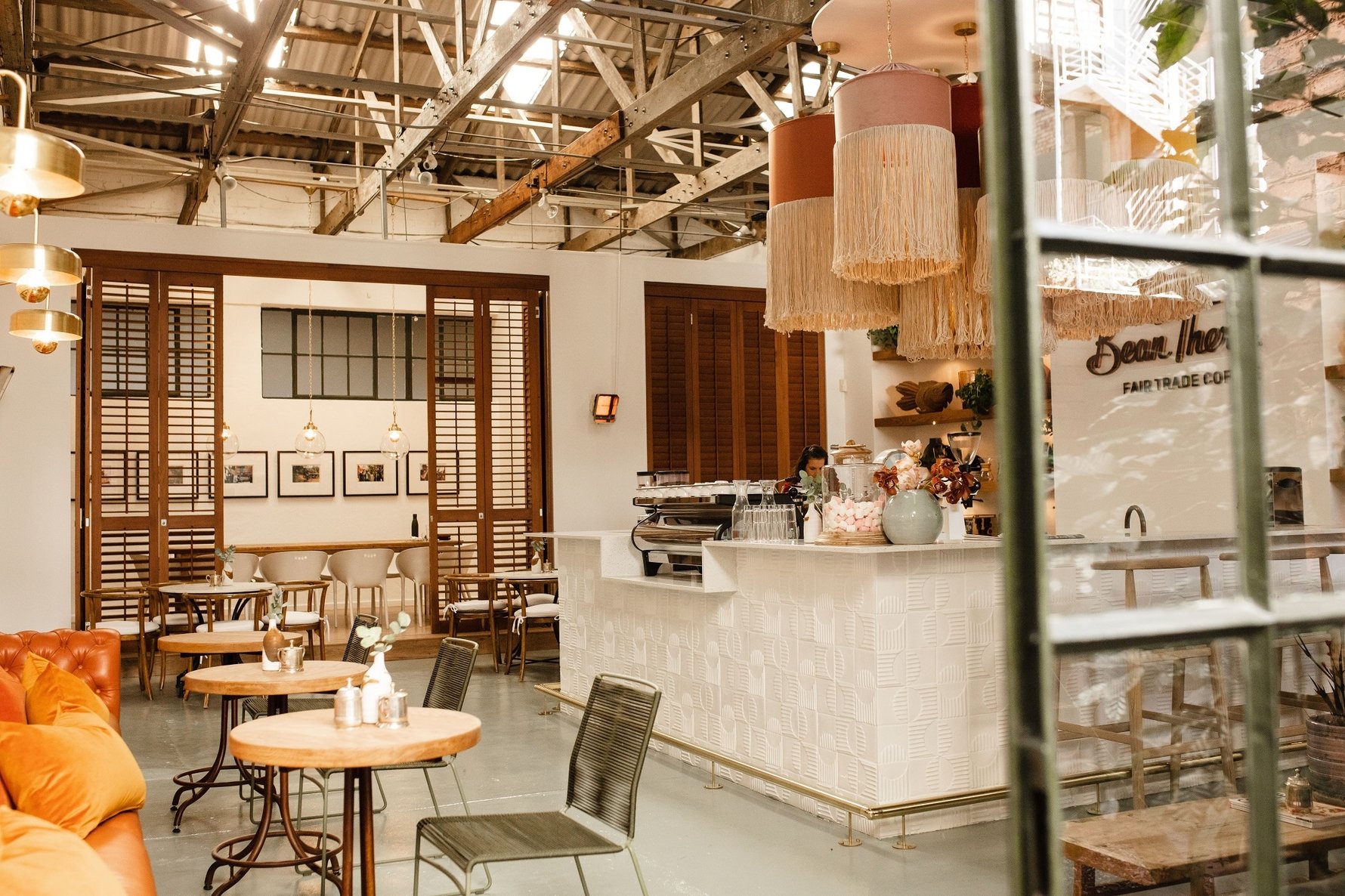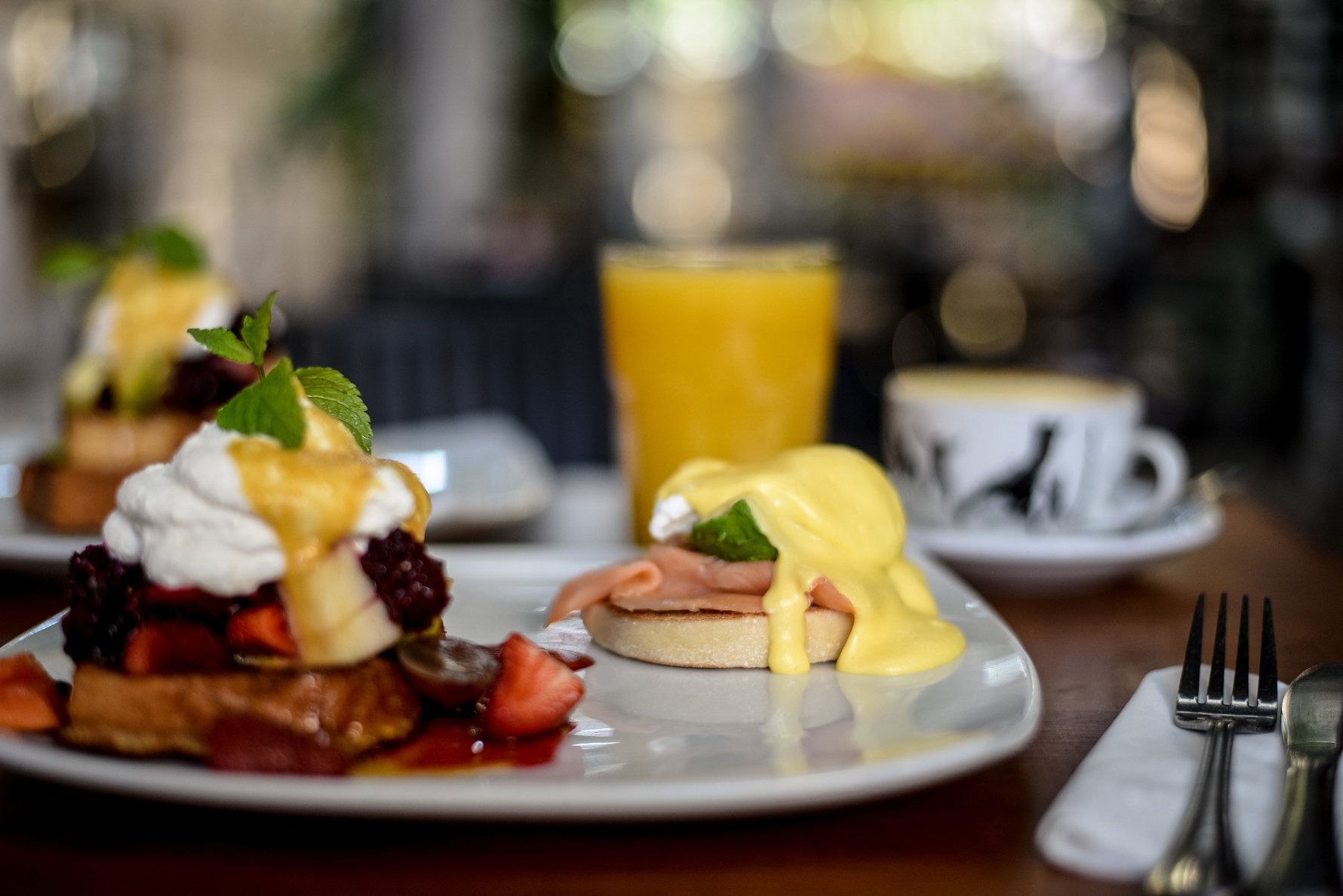 Independent cinema
​​​​​​Joburg's original independent cinema, The Bioscope is devoted to bringing the latest in arthouse, indie, documentary and African films to the South African big screen.

As well as a spacious 47-room cinema, there's The Bioscope gift shop where you can buy movie-related memorabilia such as books and posters as well cool T-shirts (many of them movie inspired) from illustrator and The Bioscope's founder Russell Grant's Limited Edish label.
Studios
A number of artists have studios here including multidiscipline artists Fhatuwani Mukheli, Justice Mukheli and Sthu Manaka and we recommend a visit to the listening library upstairs belonging to Zimbabwean mixed media artist, Kudzanai Chiurai. His studio with a rich archive of vinyl records is called The Library of Things we Forgot to Remember. 

The Atelier is a specialist framing studio offering a bespoke framing service, artist walkabout events and a large selection of prints and books. 

Acre is an interior design studio that offers services such as interior architecture, interior styling, design and doubles as a retail store that stocks stunning furniture pieces. Counterspace Studio is another space that offers architecture and design. The studio is led by Sumayaa Valley, Sarah de Villier and Amina Kaskar. 

Kate Otten is part of a generation of significant architects working in the South African space. Kate's work and that of her practice has been widely published and has won numerous awards locally and internationally.

44 Stanley is also the quarters to Actor Spaces, a creative space that facilitates the creation of a digital publication of the same name. 
Art
Brunch is a quirky design shop that was created as an extension of graphic design and illustration studio, Paper Snap. The shelves at this imaginative space feature eye-catching illustrated items such as prints, postcards, greeting cards, stickers, pins, wrapping paper and stationery produced by local and international artists.

Bailey's African History Archive (Shop BAHA) honours South Africa's iconic Drum Magazine with its extensive collection of iconic images from the archive. Located in the central courtyard, the archive store embodies and extends the authentically South African essence of the historic publication through poster, print, greeting card and T-shirt sales of original Drum imagery. 

An extension of The Atelier, The Gallery is a collaborative, artist-run space curated by artist Chloë Reid and includes exhibitions, residencies, screenings and other forms of creative collaboration.
Hair salon and beauty
Wyatt is an eco-conscious hair salon, owned by acclaimed stylist, Candice Wyatt-Minter. Get a signature adventurous Wyatt hairstyle, while sipping coffee in a salon suited to a décor magazine shoot. 

Glow Theory is a dedicated K-beauty (Korean beauty) retailer that was founded in 2017.The store features a curated selection of some of the most popular international skincare brands.

Men looking for a one-stop-shop for men, consisting of sustainable skincare products, clothing items, sneakers and fragrances can pop into Land of Kin, located near Salvation Cafe.