Beat the heat this summer at one of Joburg's many open-air public swimming pools. The city has more than 50 public pools and for many Joburgers, weekend mornings or afternoons spent splashing about at the local pool is one of the many highlights of a Joburg summer.

Here's a round-up of some of our favourite open-air swimming pools in Joburg.
ZOO LAKE SWIM BATHS
Built in the 1930s this well-maintained historic pool retains its original feature. Probably the most unique thing about the Zoo Lake Swim Baths is its shape; 30 metres by 30 metres square. There are no demarcated lanes per se so pick a direction and do your laps, or for fun you can always opt for a full circuit – just watch out for the teenagers practising their dive bombs near the shallow end. Arrive early to mark out your picnic spot on the grassy area overlooking the pool or if the sun is blazing you'll find shade on the bleachers. On weekends look out for the ice-cream bicycle doing the rounds. 
Address: Cnr Prince of Wales and Lower Park Drv, Parkwood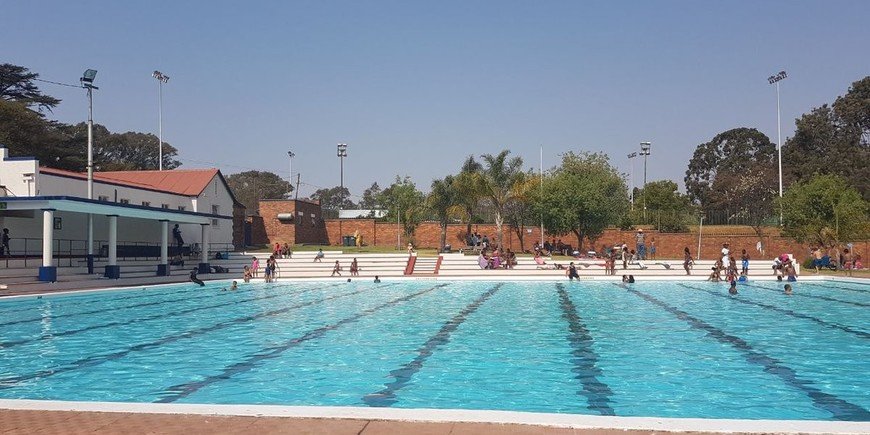 VERITY PARK SWIMMING POOL
This unusually shaped swimming pool in Parkhurst's Verity Park is curve-shaped, making it slightly impractical for doing laps, although the location in one of Joburg's most fashionable suburbs, with fancy boutique shopping and plenty of cafes and ice-cream parlours just a few blocks away on 4th Avenue are an added bonus for the families who like to come here at weekends and splash about.
Address: Verity Park, cnr 14th St and 5th Ave, Parkhurst
ELLIS PARK SWIMMING POOL
Another historic pool with attractive period features, Ellis Park swimming pool is one of the few Olympic sized pools in the city and is a popular venue for swimmers looking to put in some training hours. There are actually three pools, the heated Olympic pool, a kiddies splash pool and a 25metre unheated pool that is only opened during the busiest periods. The main pool is divided into two halves, one half has lanes for the serious swimmers and the other is a free-for-all open area which is usually packed with local kids from the nearby suburbs who tend to spend the whole day here during the summer months. The changing rooms have lockers and there's a small tuck shop selling soft drinks and snacks.
Address:  Cnr North Ln and Erin St, Doornfontein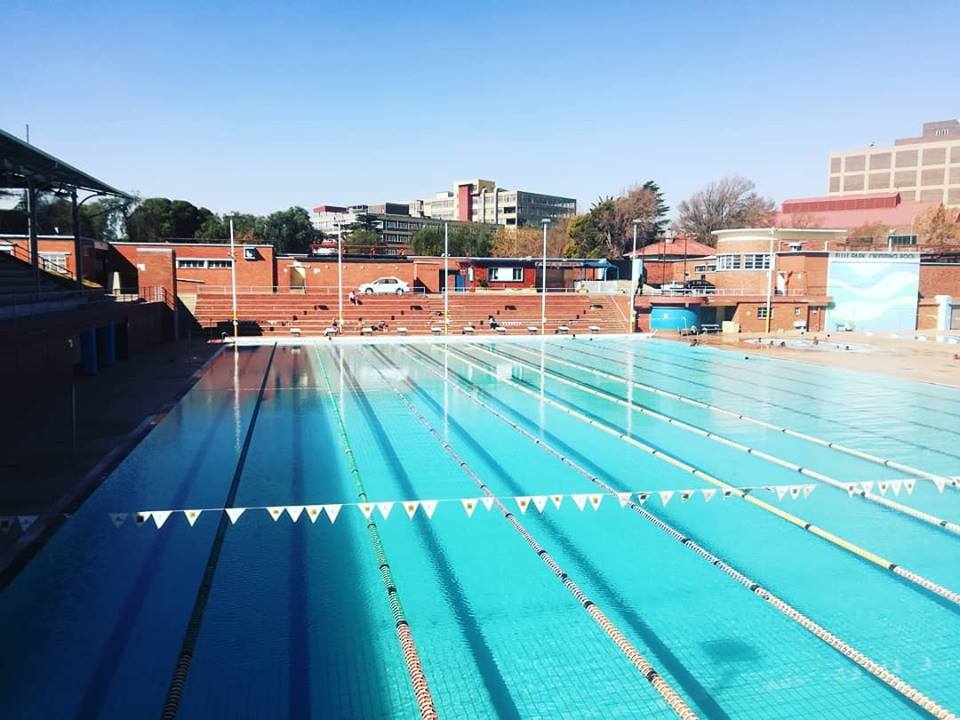 VREDEDORP SWIMMING POOL
One of Joburg's oldest swimming pools, Vrededorp Swimming Pool (located on 13th Street) opened in the 1930s in the suburb of Fietas, an area that was a victim of the apartheid state's policy of forced removals in the 1970s. A smaller community pool (30metres in length) there are no bleachers or benches. Instead bring along a picnic blanket and find a spot on the sloping lawn overlooking the pool.
Address: 13th St, Fietas
ORLANDO SWIMMING POOL
Opened in Soweto in 1954, this Olympic-sized swimming pool was constructed through a fundraising initiative led by Reverend Trevor Huddleston, an Anglican priest and anti-apartheid activist who in particular is famous for his unwavering support for the people of Sophiatown during the forced removals of the 1950s. There are several public swimming pools in Soweto (including Power Park which is notable for its view of the iconic Soweto cooling towers) although this is the largest and oldest of them all.
Address: Makhetha Street, Orlando West, Soweto
TIPS FOR SWIMMING AT JOBURG POOLS
Joburg pools generally open daily during the swimming season (September through March) from 10:00 to 17:00 and are closed on Christmas Day, Boxing Day and New Year's Day. Entrance costs from R10 for unheated pools, R12 for heated pools, kids R5-R7.

With the exception of the Ellis Park swimming pool, all of Joburg's outdoor swimming pools are unheated. In September, even if the temperatures hit 30 degrees, the water in the pool is usually bracingly cold, while by the start of November you'll find it to be a much more tolerable temperature for cooling off on a hot day. If you want to swim outdoors during the autumn and winter months the only outdoor swimming pool that stays open year-round is the Ellis Park pool.

Run by the City of Joburg, all public pools have lifeguards. While there are changing rooms and cold showers, most Joburg pools do not have lockers. At the swimming pools which do have lockers (such as Ellis Park) you will need to bring your own padlock.

You are allowed to bring in your own drinks and snacks although alcohol and glass bottles are strictly forbidden. Some pools also have a tuck shop where you can buy cold drinks and sweets.