From quirky boutiques and hip coffee bars, to quaint mom and pop corner shops and time-honoured neighbourhood hangouts, we are celebrating Joburg's favourite high streets and putting a spotlight on all those fantastic local businesses that make Joburg's suburbs special. 

As ever with our content we present those places we have visited and enjoyed. These neighbourhood guides are not comprehensive of every single business in a suburb, but rather seek to present a snapshot of the variety of businesses that give a high street its unique character.

First up we take a stroll down Parkhurst's 4th Avenue.

According to The Parkhurst Village, where you can read all about the suburb's history, "Parkhurst was the 67th suburb in Johannesburg ... laid out in September 1903 and officially registered as a suburb in February 1904." It was named after a competition created by property developer Isidore William Schlesinger to promote the suburb.

Today Parkhurst life revolves around 4th Avenue, and the suburb is popular with locals and visitors for its cosmopolitan atmosphere.  And while lockdown sadly resulted in the closure of some small businesses on 4th Avenue, it's heartening to see that a number of new stores and restaurants have opened since.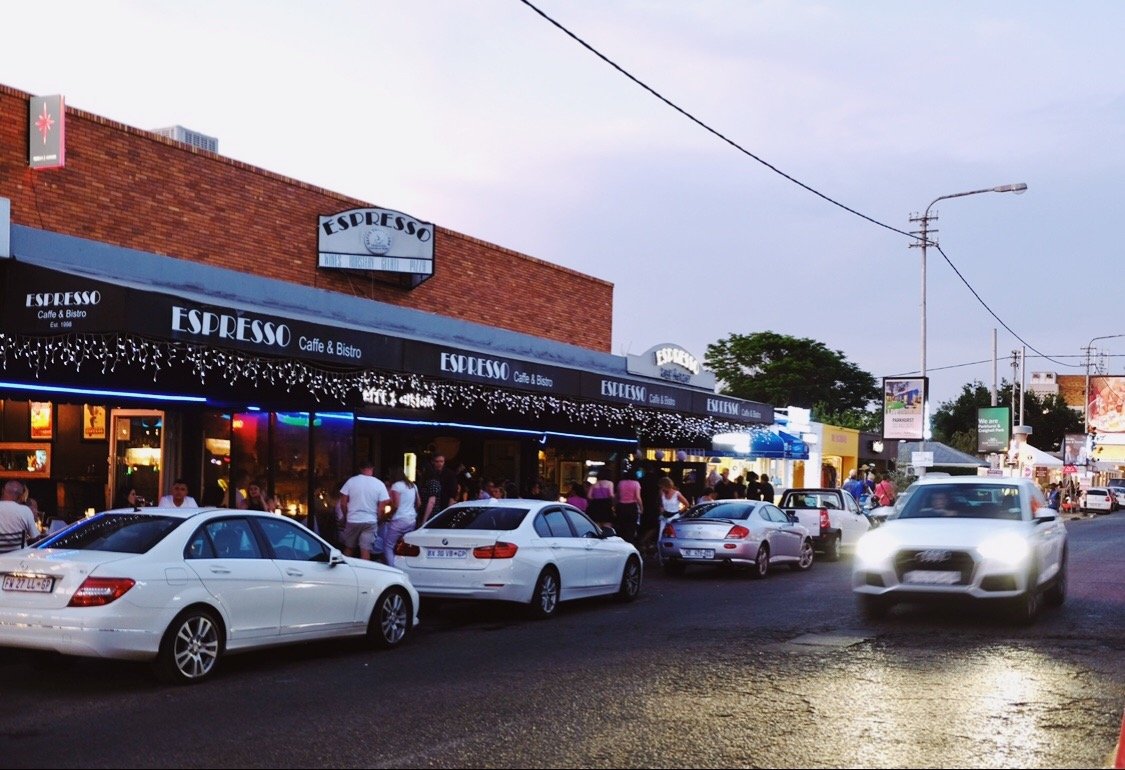 THE PARKHURST VIBE 
Cafes, fashion boutiques, ice-cream parlours, beauty salons, beautiful interior design and antiques stores and restaurants fill the pavements of Parkhurst's village-like 4th Avenue stretching along eight blocks from 6th Street to 14th Street. This is the perfect place to sit on a terrace with an afternoon cappuccino and watch the suburb's well-dressed residents and their pampered pooches stroll by. By day the street is busy with 'yummy mummy' types, often dressed in gym wear, pushing strollers to and fro from boutique to salon to cafe, with the occasional A-list celeb in the mix too. Meanwhile, by night Parkhurst's restaurants swell with locals and visitors of all ages keen to enjoy a slice of the Parkhurst lifestyle. Whichever time of day you arrive, this is a great street to stroll.
LOVELY FOR BREAKFAST OR LUNCH
Nice on 4th
For a relaxed week day or weekend breakfast or a low-key lunch meeting, this friendly spot with it's famous egg baskets is a winner.

4th Avenue Coffee Roasters & Cafe
Set in and around a small courtyard just off the street this spot at The Cobbles is popular with families, and there's an extensive breakfast menu as well as excellent coffee.

Yia Yia's Kitchen 
A pretty bright blue and white Greek souvlaki bar tucked away in the tiniest courtyard (between 11th and 10th Streets). A delightful spot to hide out for a few hours, seating is at a handful of tall tables. 

After lunch treat yourself to gelato. Parkhurst has no fewer than three ice-cream parlours; 4th Avenue (the kids will love the wacky bubblegum and marshmallow 'unicorn' flavour'), Fab & Co and Paul's Homemade Ice Cream.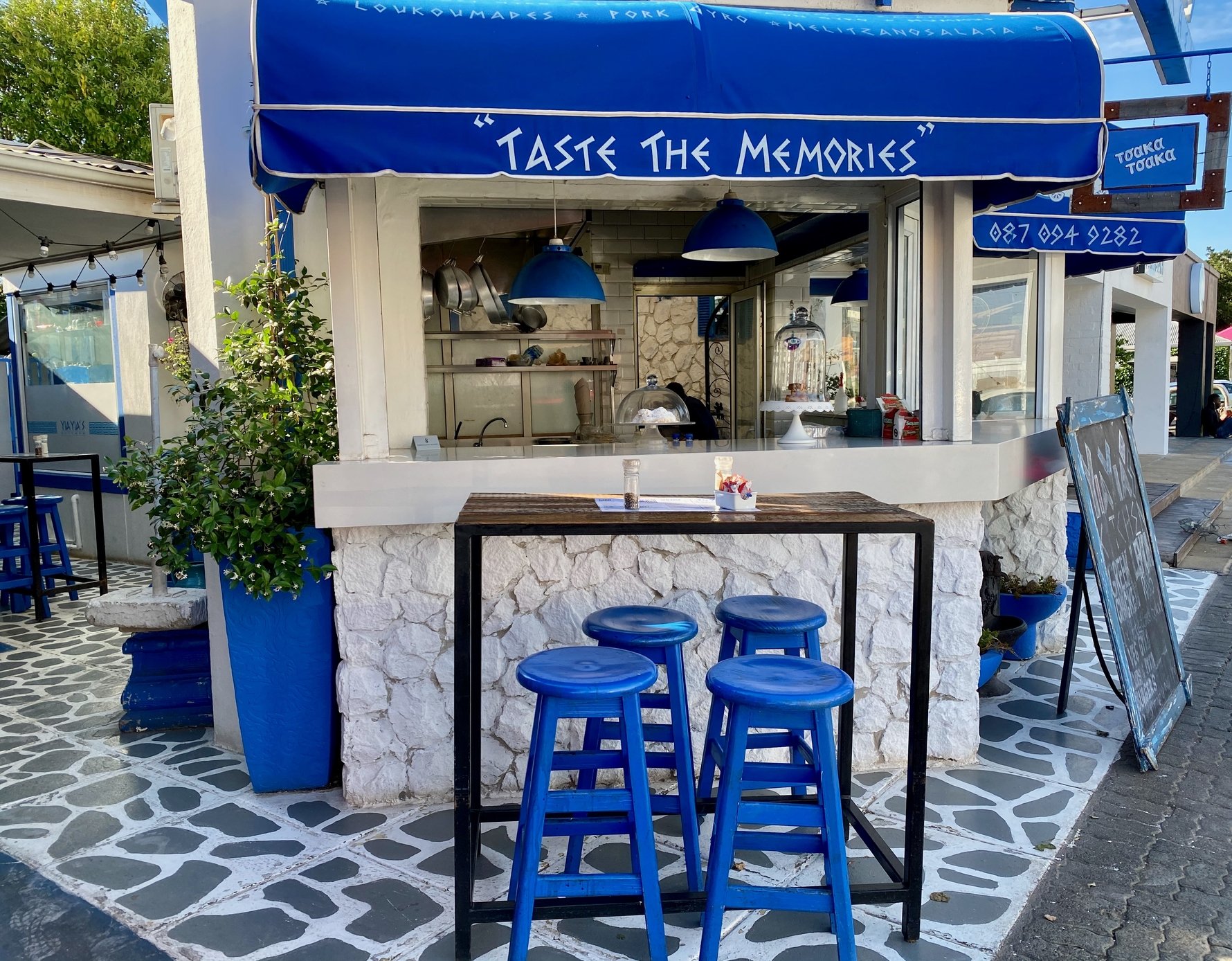 DINNER HOTSPOTS
Modena 
Modena is currently one of Parkhurst's most popular dinner hotspots with a fantastic covered outdoor area with lots of greenery that seamlessly connects with the small and super pretty indoor dining area. Dishes can generally be described as contemporary Italian. The burrata dish is among the best in town.

Kolonaki Greek Kouzina 
Kolonaki presents a breezy slice of the Mediterranean lifestyle transplanted into the Joburg suburbs. Presided over by restaurateur Theo Holiasmenos and his son, chef Vassilios there is a real sense of welcome as you enter the doors of the restaurant with its buzzing wraparound balconies and fashionable crowd. 

Hudson's The Burger Place
Another trendy favourite that has cemented its spot on the Parkhurst strip is this lively burger bar serving excellent burgers, shakes and craft beers as well as pizza, salads and other non-burger options like BBQ beef ribs and Cajun grilled chicken nachos. The peanut butter milkshake is reason alone to stop here.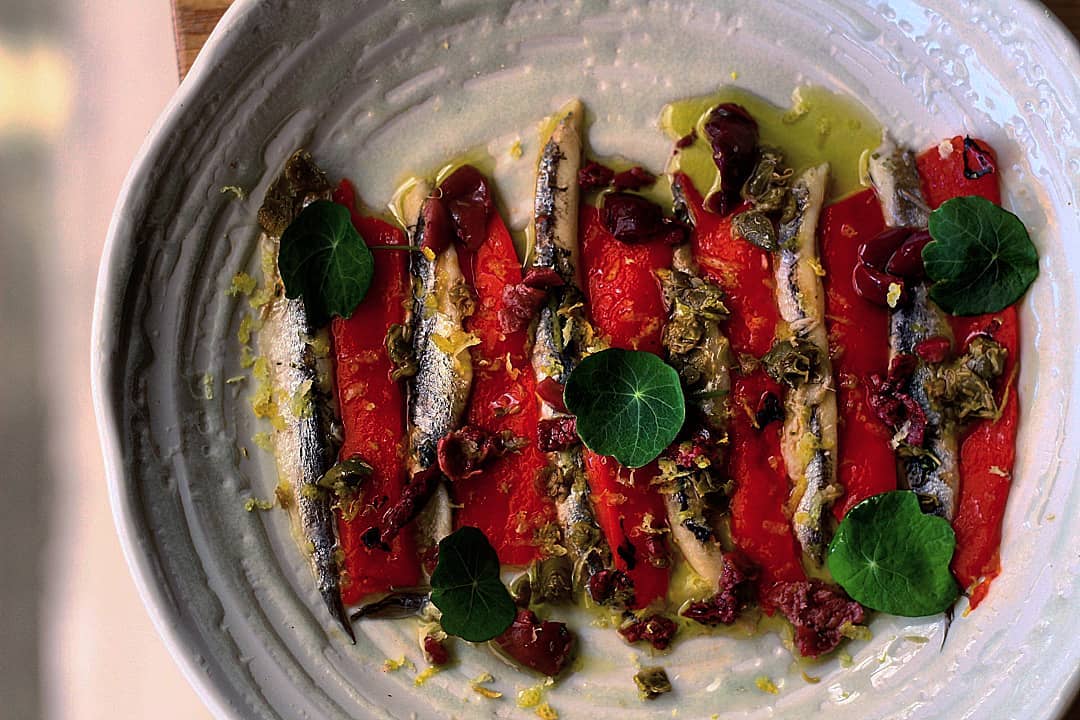 HIGH STREET STALWARTS
The Jolly Roger
Besides the hardware stores and pharmacy, among Parkhurst's most prominent businesses that have stood the long test of time, is this scruffy pub fondly known as 'The Jolly'. Despite the rest of the street presenting a decidedly more upmarket vision, this smokey dive bar always endures, loved for its jukebox, boozy pub atmosphere, good pizzas and late opening hours.

Espresso
Bang in the middle of the street, Espresso is another Parkhurst staple, and one of the longest-standing businesses on 4th Avenue. The large and widely varied menu pleases all tastes, the service is great and there's a lively social atmosphere with most of the restaurant spilling out onto the sidewalk where you can people-watch and get an eyeful of some flashy horsepower parked out front. 

Bottega 
Completing this trio of old favourites is Bottega, a cosy pocket-sized Italian bistro with just a handful of tables and one of the most impressive whisky selections to be found anywhere in Joburg, lined up on towering shelves that touch the ceilings. 
WHERE TO GO SHOPPING
Where to start? Parkhurst is boutique central, there are literally dozens of shops!

For exquisite upmarket decor and design with a uniquely African aesthetic, there's the beautifully curated Beck + Ernst (opened 2020) or Motmot (which shares a blooming space with plant store Garden Bleau) where you can pick up unique ceramics and homeware by local designers. Nonna, tucked into the courtyard behind Modena restaurant, is another lovely little gift store showcasing local design brands. Also look out for stores like Pazz Modernist and The Beautiful Life for finding interesting tableware and decor pieces and The Art Room for local fine art and framing.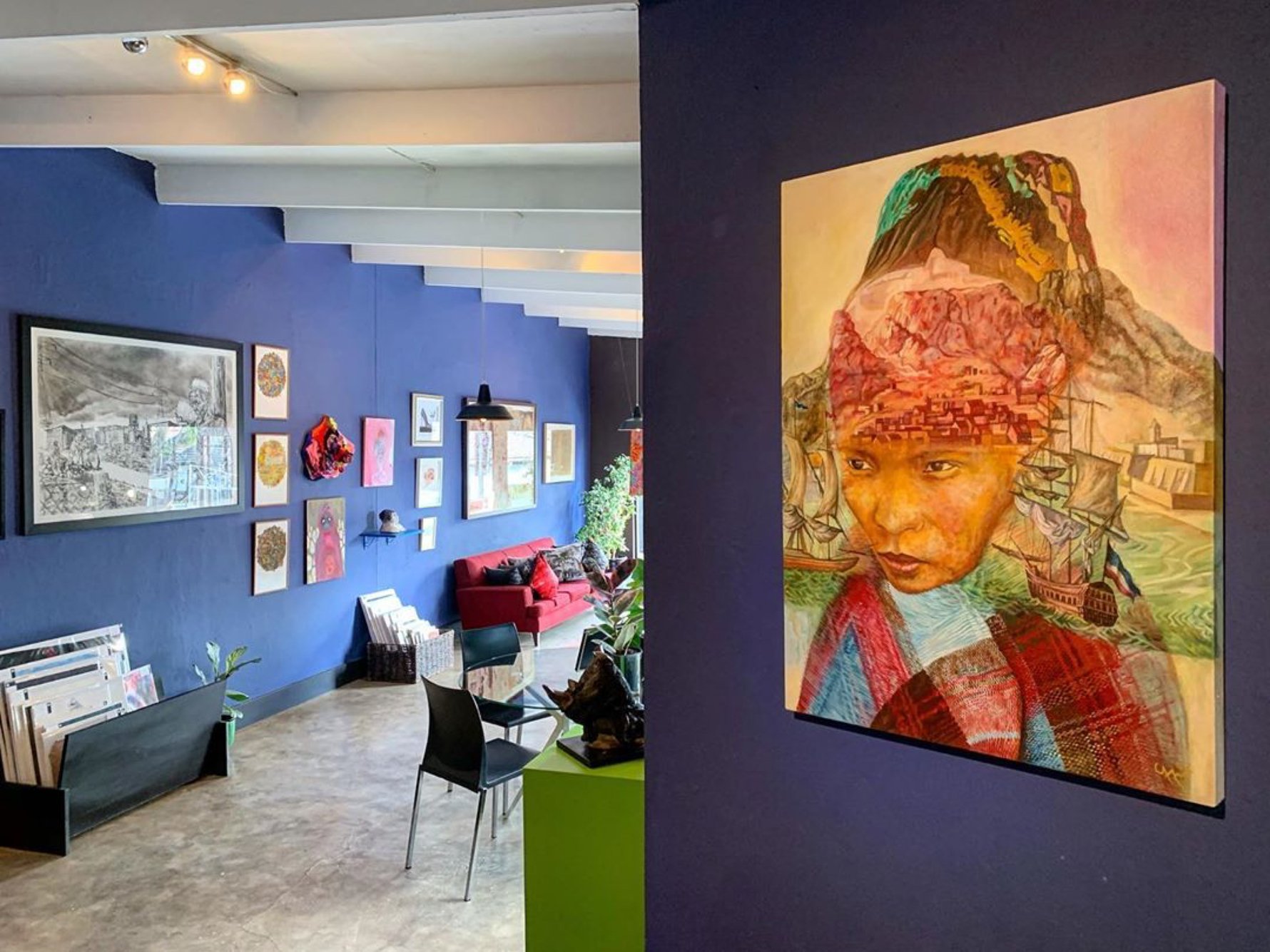 Fashion also has a major presence in this stylish neighbourhood with chic womenswear boutiques like Hannah Lavery, Ri-Ch Factory, Jane Valken and Rightland, accessories store Partisan and Tshirt Terrorist for a quirky and ever-changing collection of T-shirts.
STREETSIDE SELLERS
Sprinkled in among the boutiques and cafes, Parkhurst has a handful of super talented crafters who sell their wares on the streets, supported by the occasional passing tourist and more regularly by Parkhurst locals. Always popular are hand-woven baskets from Swaziland sold along the street. For something unique ask for Wellington who makes statement wall art from recycled cans and can create custom designs and also look out for Samuel, a wood-carver from Mozambique who makes the most intricate, colourful vignettes of streetside scenes that are fantastic little works of art. Most craft sellers can usually be found between 14th and 11th Streets.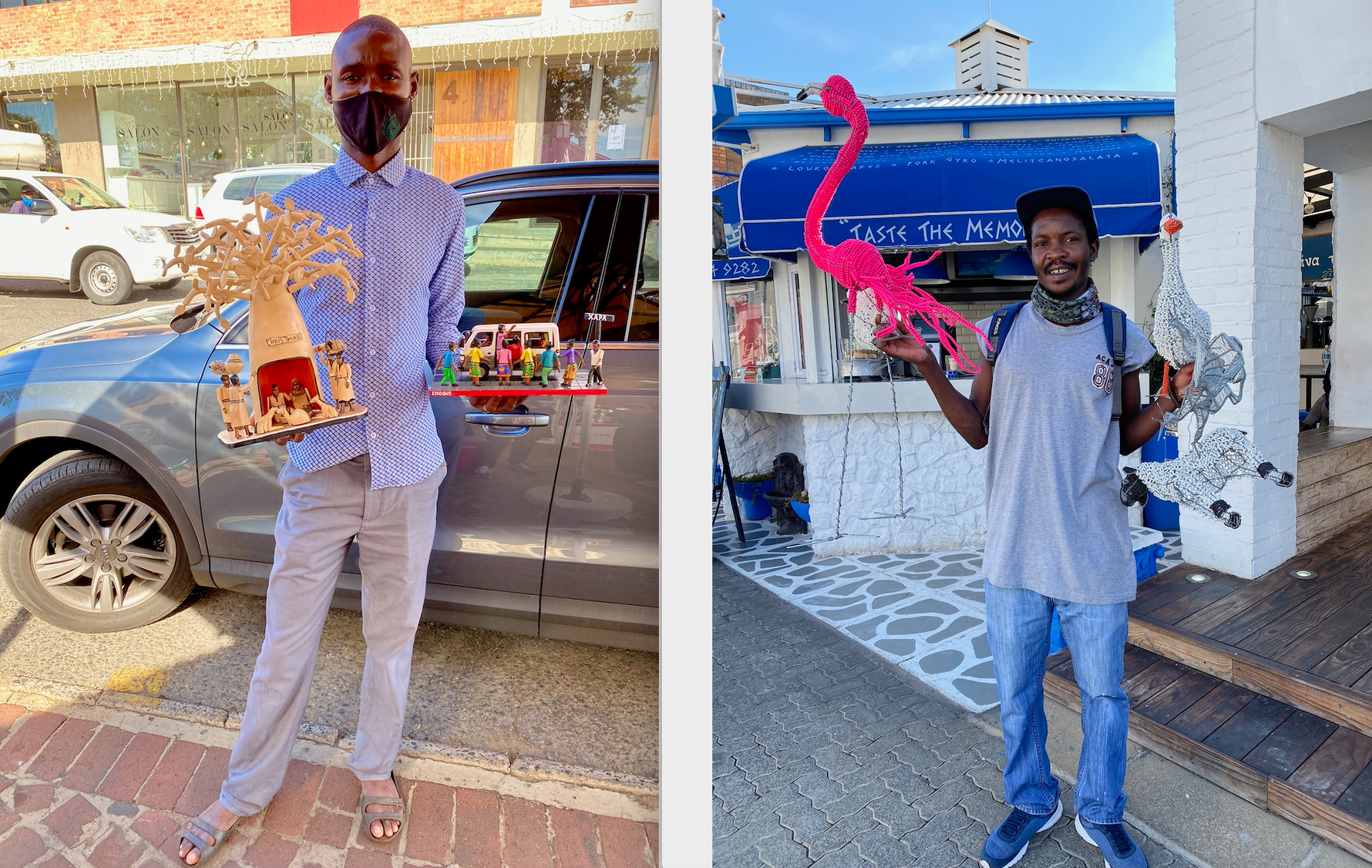 HIDDEN TREASURE
Egrek Cinema
Above the boutiques, cafes and restaurants, one of Parkhurst's loveliest hidden treasures is its small independent cinema Egrek. Hidden away on the first floor of the Parkhurst Square building (next to Hudson's burger bar), the small cinema has its own bar and screens a mix of family-friendly films, new blockbusters and the occasional foreign language film.
SO VERY PARKHURST
The people of Parkhurst love their dogs (or their 'fur babies' as they often call them) and the neighbourhood is sometimes jokingly referred to as 'Barkhurst'. Pretty much most cafes usually have water bowls outside for the Dogs of Parkhurst to quench their thirst and there are no fewer than two pet shops devoted to canine care and fashion.

Parkhurst stores open up for a few evenings a year with special Candle Light Thursdays events. These are not to be missed.