Sizo Henna's bistro and wine bar Blaque, tucked away in a hidden corner of Bryanston, manages to effortlessly mix great food and wine with an atmosphere that makes everyone feel at home. In his words – Sizo is chef and owner – "Blaque is warm, accessible, me and you". In early 2023 Sizo celebrated five years since opening the restaurant.

Blaque opened in Rosebank, and moved to Bryanston in late-2019. While the restaurant has been around for some time, we recently had a chance to reacquaint ourselves when we were invited to a fifth birthday celebration.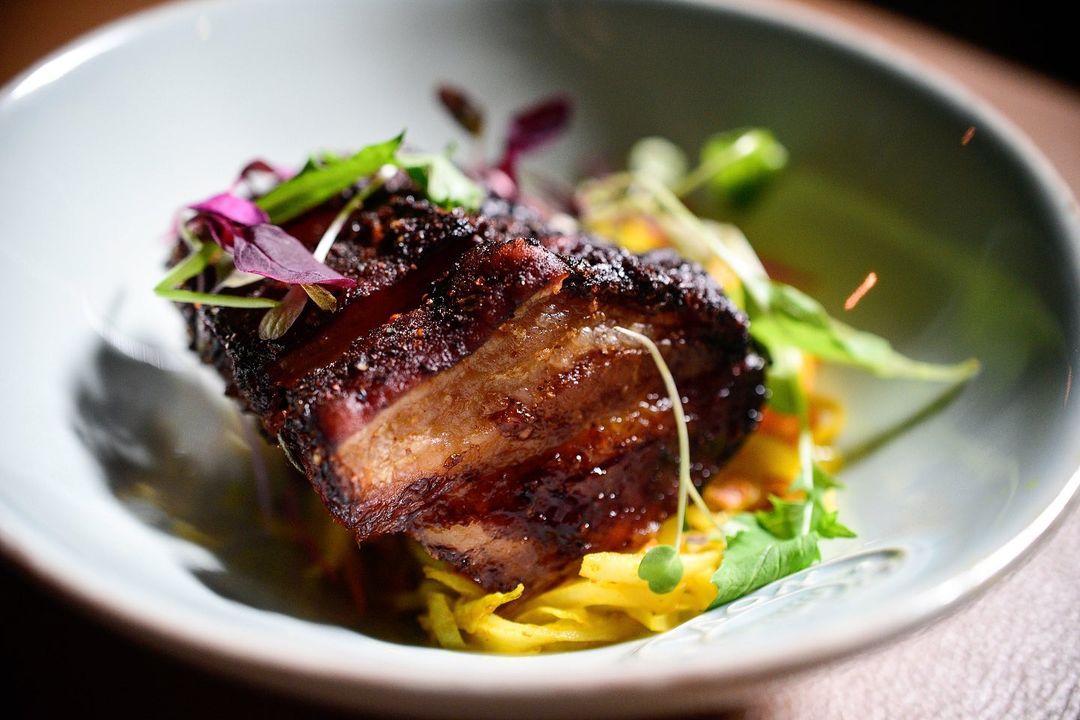 Sizo's natural charisma and years spent working as a private chef in the kitchens of the country's rich and powerful (he even did a stint as Cyril Ramaphosa's personal chef), plus his heartfelt passion for supporting other small businesses, make him a consummate host.  

His cooking show Rustic Chakula (watch it on YouTube) also made him a name to know with its celebration of African cuisine. And on the menu you'll find South African dishes that he gets rave reviews for. 

While Blaque is an old-school bistro open for breakfast, lunch and dinner with classics on the menu, the reason to go is for comforting local cuisine, traditional meals such as oxtail with dumplings, chicken dishes, tripe (mogodu), ox or braised beef liver, authentic chakalaka and pork trotters. The local specials here are a thing of legend. This is South African cuisine at its best – and artfully paired with local wines. On the day, Aslina Wines created by Ntsiki Biyela, were the perfect pairing to Sizo's flavourful dishes that danced on the palate and left us eager for more. 
 
At the wine pairing we attended all of the wines were perfectly explained and their qualities broken down for us at the table by sommelier Bodibe Sebolai from Bodibe Wines. 

The dinner started with Blaque's signature mussels served in a classic lightly spiced garlic sauce. This went down perfectly with A2B's Sauvignon Blanc. Next up was a prettily plated salmon risotto paired with A2B's fresh and light Chenin Blanc. Our favourite dish of the evening was Blaque's hearty lamb curry with mash and Sizo's signature tripe. Served with Merlot it's a classic example of the richly flavoured traditional dishes that are so popular here.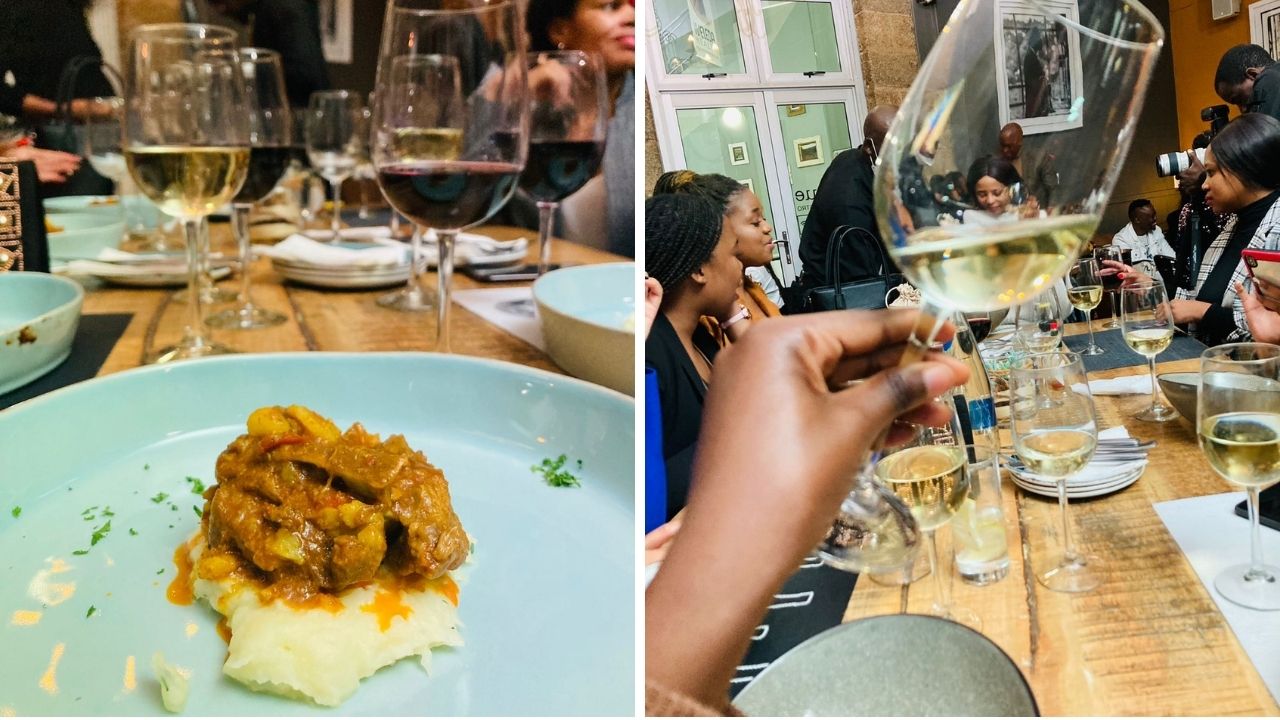 While the restaurant's setting is somewhat incongruous (it shares a building with the Naturally Yours Health Centre, just around the corner from The Campus office complex), the warmth of the hosts, the flavour of the dishes, the interesting wines and the spirit of collaboration and welcome that has successfully charged this restaurant for many years, make this quiet corner of Bryanston worth seeking out. 

*Our reviewer was invited by the restaurant. The views expressed in this review are her own.