As we get ready to begin another year of exploring Joburg and discovering interesting new restaurants and bars, it's time to take a look back at some of the best new restaurants, cafes and bars that opened in the city in 2019. If you still didn't manage to get there last year, here are some places to put on your wish list.
Cafes
Ophelia
A cool standalone destination located a short distance from the Johannesburg Botanical Gardens and Emmarentia Dam, this is a bright neighbourhood coffee shop with sunlight streaming in through large floor-to-ceiling windows. Stylishly curated with a mix of mid-century and vintage pieces, down to the glassware on the table, this is a friendly and inviting hideaway from Joburg's bustle. 
Located in Emmarentia.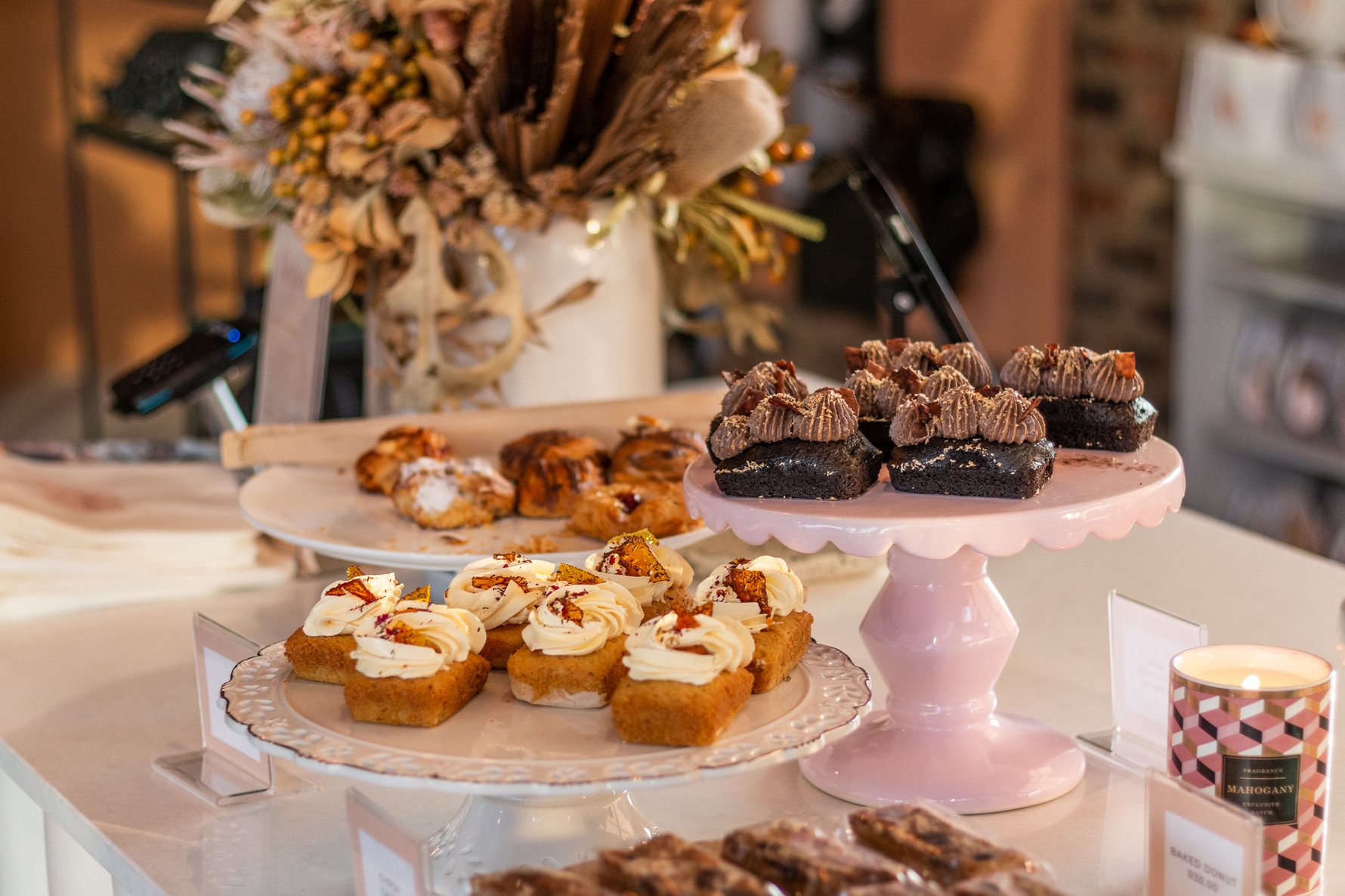 Boho & Co
Sharing space with the Rialheim showroom at the new Rand Steam complex in Richmond, Boho Café & Co is a fresh space "where ceramics and cappuccinos mingle". The cafe flows out onto a deck that sits beneath Rand Steam's century-old pepper tree and serves a light menu of coffees, teas, cakes and pastries.
Located at Rand Steam, Richmond. 

The Commune
There could be few more appropriate neighbourhoods in Joburg than Braamfontein for a bookshop that defines itself as a "collective commitment to revolutionary politics". This is afterall Joburg's student heartland. Looking out onto Braamfontein's Reserve Street, The Commune is a cosy non-profit bookshop, cafe and reference library that describes itself as "community-centered, collectively-run". The cafe menu is as brief as they come. Choose from coffee, tea or a soft drink and a slice of cake or a cookie.
Located in Braamfontein. Find out more here.
 
Voodoo Lily Cafe
Long a neighbourhood favourite in suburban Birdhaven (wedged between Melrose and Illovo), this corner cafe came under new ownership in 2019 and seriously upped its breakfast game, with a fantastic new breakfast menu, a colourful new decor and a dedicated bar serving wines, cocktails and craft beers.
Located in Birdhaven. Find out more here.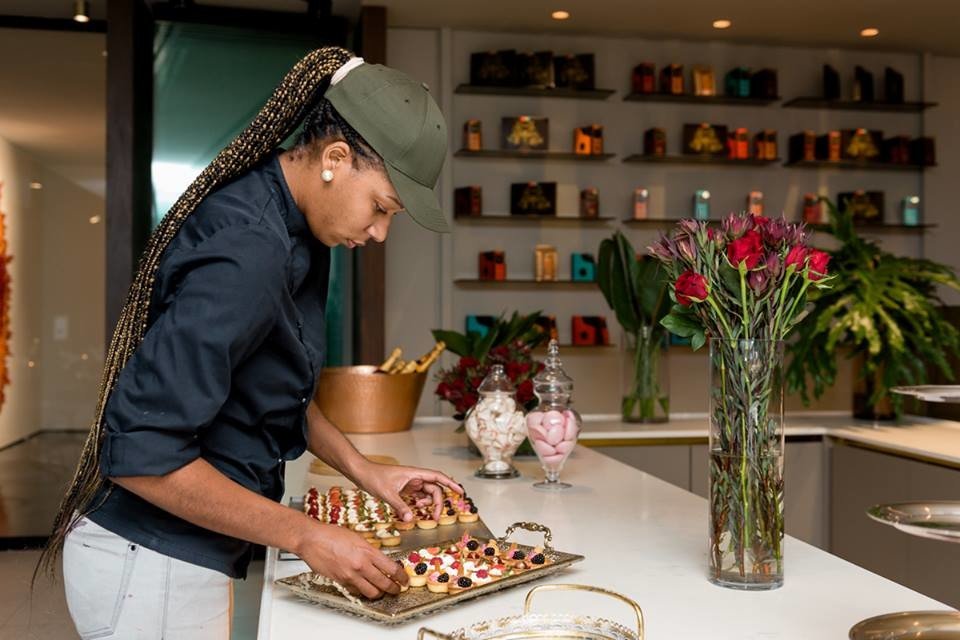 Afrikoa Cafe
The first brick-and-mortar outpost of the Cape Town-based 'bean-to-bar' luxury chocolate brand, Afrikoa Chocolate. At the cafe in Rosebank's Keyes Art Mile chocolate lovers can get their hands on Afrikoa's neatly packaged artisanal chocolate bars, while equally enticing is the beautiful spread of fanciful chocolate-inspired desserts and petit fours. And of course this wouldn't be a destination for lovers of luxury if there wasn't premium champagne on offer.
Located at Keyes Art Mile, Rosebank. 

Food Lover's Eatery
In 2019 the South African supermarket and foodhall chain cemented its place on the Joburg market by opening three new branches of its Food Lover's Eatery chain - in Rosebank, Braamfontein and FNB Bank City. While not everything they serve may be considered the most flavoursome they do certainly offer some major value for money and have seriously shaken up the local office takeaway lunch market.
Locations at The Marc in Sandton Central, Rosebank, Braamfontein and FNB Bank City. Find out more here.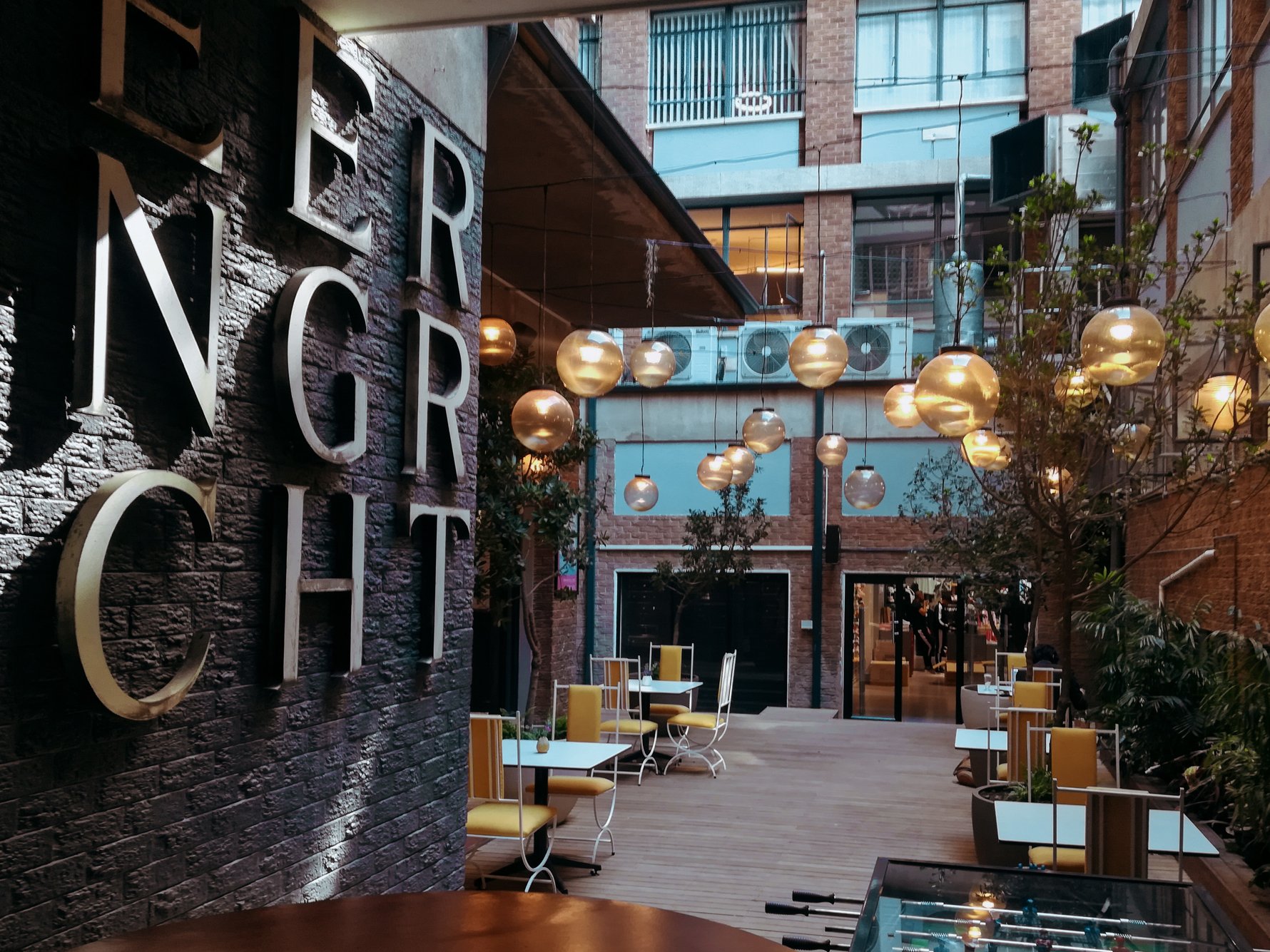 Dassler's
Braamfontein's coolest concept sneaker store Puma got even cooler this year with the arrival of its own secret courtyard cafe Dassler's which is accessed via the alleyway connecting Reserve Street and Melle Street, or via the Puma Select shop itself. Named for Puma's German founder Rudi Dassler, whose brother Adi famously launched the Adidas brand, Puma's contemporary image as one of the world's coolest lifestyle brands finds its way neatly into the cafe's colourful aesthetics. The Dassler's menu is basic cafe-fare, very competitively priced to appeal to Braamfontein's sizeable student population.
Located in Braamfontein. 
Restaurants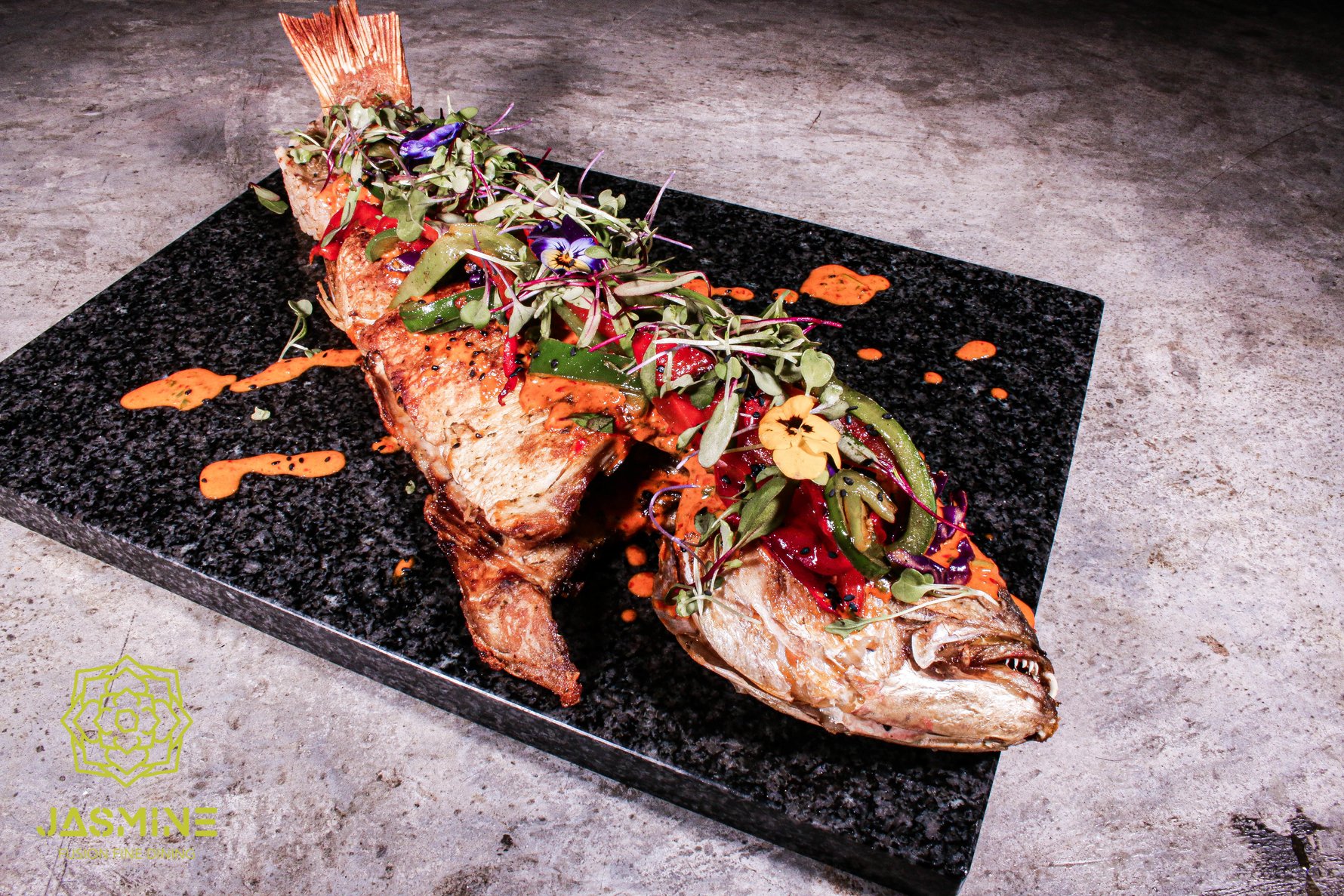 Jasmine Fusion
This fully halal restaurant in Sandton Central's glitzy The Marc building is fast earning a reputation as a fine dining hotspot. Jasmine Fusion offers a blend of cuisines with recipes influenced by Malaysian, Moroccan and Singaporean origin. Famous for their saucy Malaysian prawn curry, risottos and Moroccan lamb tagine, Jasmine Fusion offers a fresh menu every six weeks.
Located at The Marc in Sandton Central. 

Thief and #upstairsatthief
Spread over two floors just off Parkmore's eclectic 11th Street dining strip, downstairs is the petite Thief Restaurant while up a short spiral staircase is the adjoining wine bar #Upstairsatthief. The slim but utterly enticing food menu focuses on "simple things done very well" as co-owner Elena puts it, with an emphasis on carefully sourced, high-end ingredients and seasonal menus. The wine bar upstairs is even more stripped back, all plain white walls and long concertina windows opening out onto a mean sunset view over the suburb. There are more than 30 wines available by the glass (possibly one of the biggest by-the-glass offerings in the city) and staff are very knowledgeable about what's on offer.
Located in Parkmore.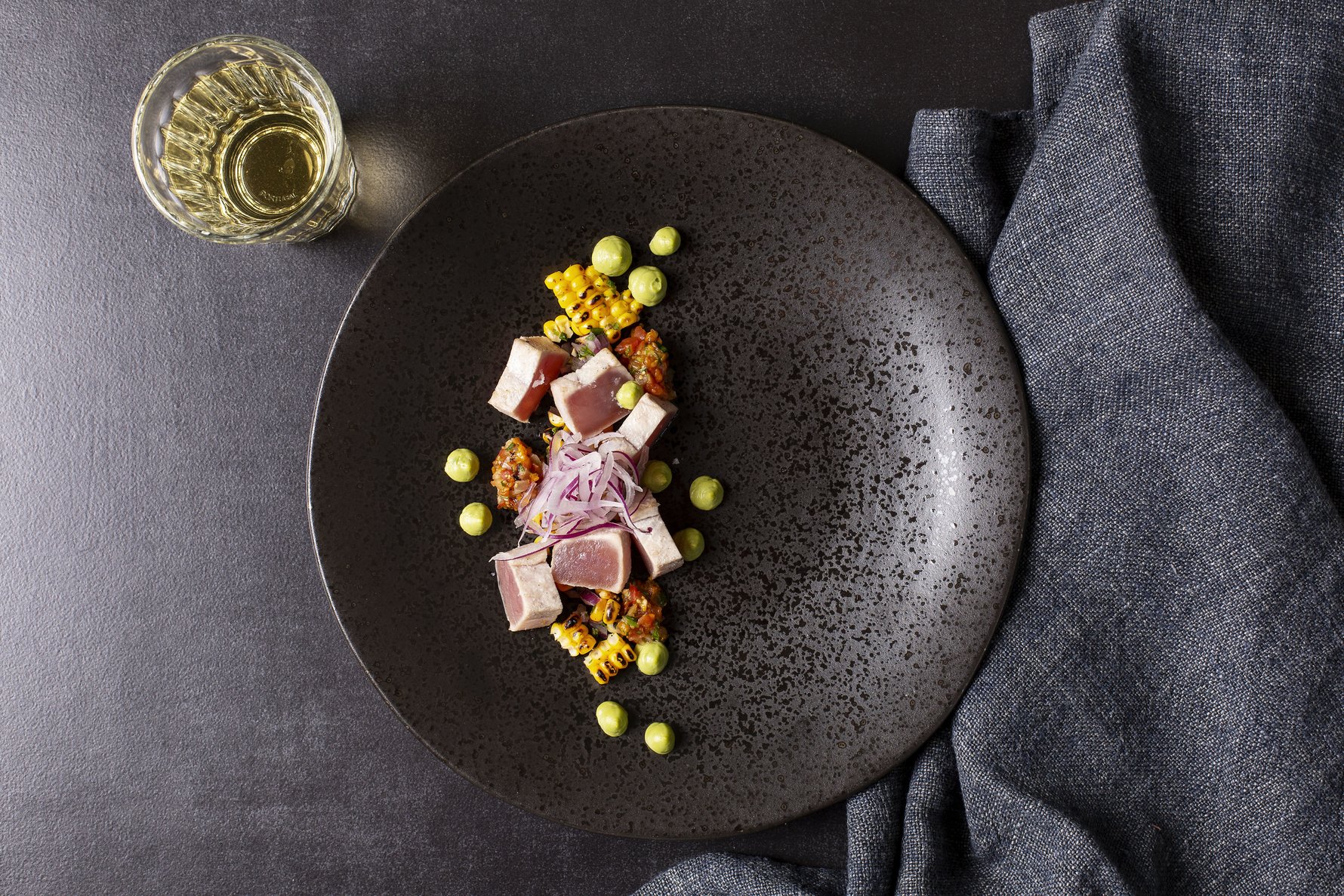 Basalt
We have long been fans of The Peech, a discreet boutique hotel hidden in a leafy corner of the suburb of Melrose, and in recent years this charming hotel has expanded and upgraded. In September 2019 Peech launched its elegant new restaurant Basalt. Basalt is led by Frederico Dias, a young Joburg-born chef who moved back home to lead the restaurant after spending time working as Head Chef at the widely celebrated Pot Luck Club in Cape Town. At Basalt he brings together influences from his own family heritage and his experiences overseas in a pared-down menu of "contemporary global cuisine".
Located in Melrose. Find out more here.

Blaque Bistro
Sizo Henna's South African restaurant and wine bar Blaque manages to effortlessly mix great food and wine with a laidback atmosphere that makes everybody feel at home. As chef and owner Sizo says "Blaque is warm, accessible, me and you". Briefly located on Parkwood's bustling restaurant strip along Jan Smuts Avenue, in the winter of 2019 Blaque moved to a quiet corner of Bryanston where you'll still find a great wine menu, a cosy atmosphere and warm welcome, and Henna's famous Ekhaya 'home away from home' menu of proudly South African dishes. 
Located in Bryanston. Find out more here.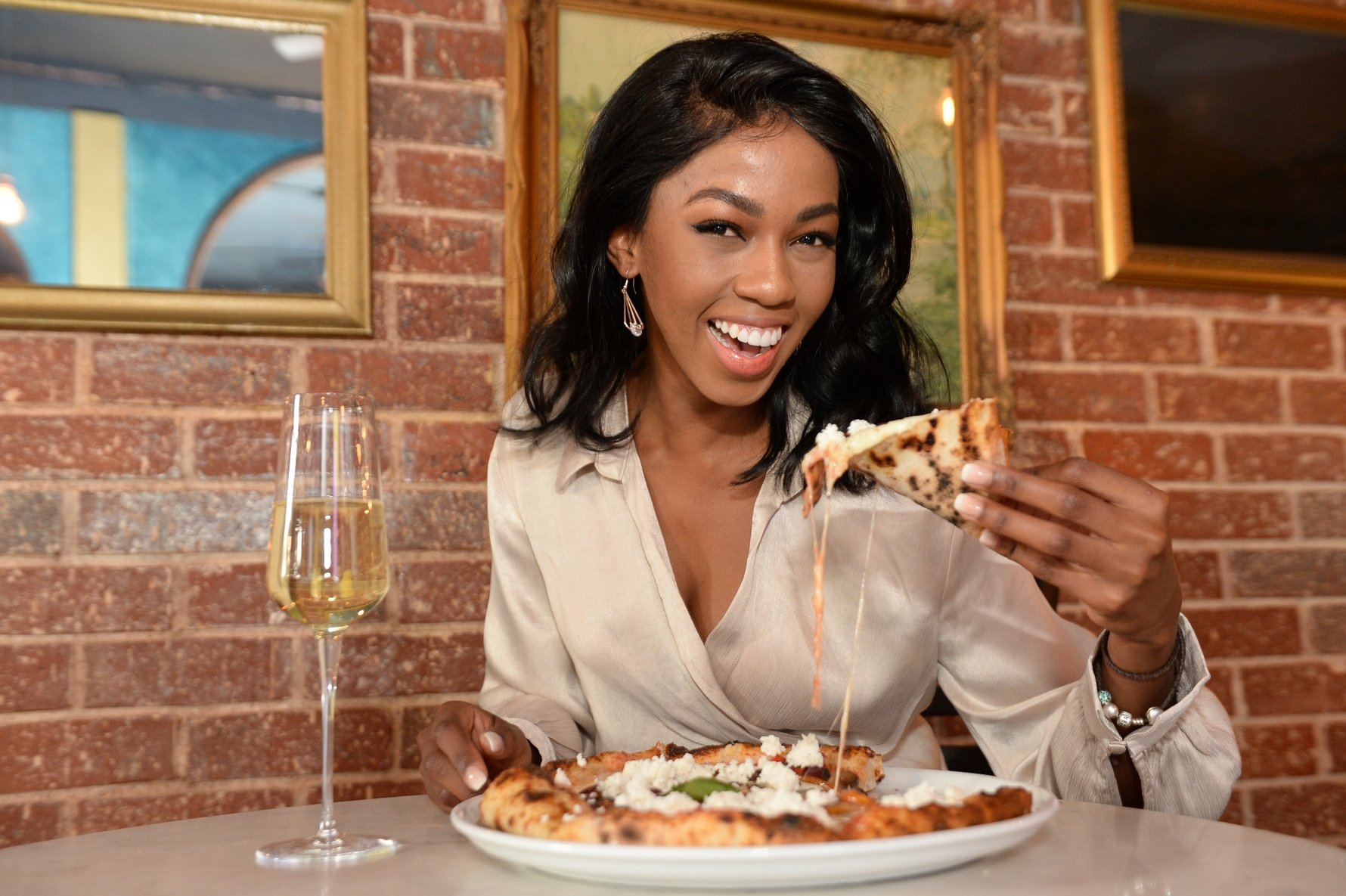 Dolci Bar and Pizzeria
When Chef Jackie Righi-Boyd, who comes from a family of celebrated chefs and restaurateurs, and her actor husband Clayton Boyd first opened Dolci Café in Craighall Park in 2015 it was a small Italian pasticceria (pastry café) where Jackie sold her extraordinary handmade Italian pastries (including Joburg's finest cannoli). Over the years Dolci has expanded to become a fully-fledged restaurant serving some of the best Italian cuisine in Joburg and in late 2019 the pair, together with Miss South Africa finalist Lisa Stoffela, launched a new adjoining venue - Dolci bar and Pizzeria, serving what we think are some of the best Neapolitan pizzas in Joburg.
Located in Craighall Park. Find out more here.

Brik
Named for the red-brick architecture of its distinctive corner location next to Rosebank's Art Deco fire station, Brik is one of a growing number of Joburg cafes that takes eco-conscious, sustainable and ethical eating very seriously, conjuring up beautifully presented contemporary fare in a casual setting that you can rest assured is kind to the environment.
Located in Rosebank. Find out more here.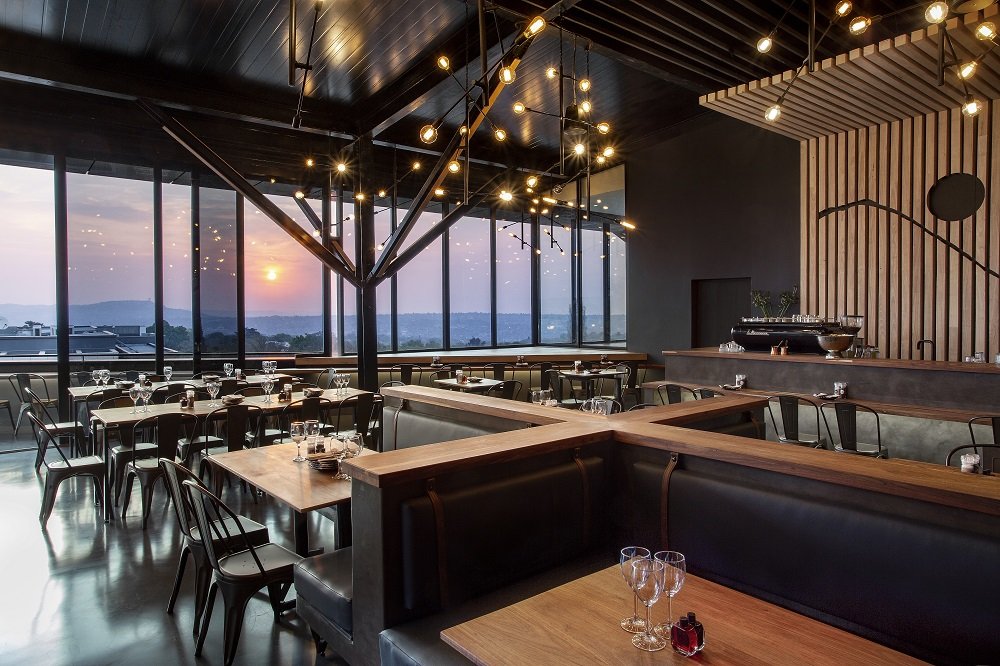 Momo Kuro
Part of the homegrown Momo chain, whose other branches include Momo Baohaus in Greenside and Momo Soko in Illovo, Momo Kuro is one of our favourite restaurants in the Asian street food-inspired brand, a stand-out winner for its impressive location on the top floor of the iconic Trumpet building in Keyes Art Mile. From this birdseye viewpoint you are treated to the most immense sunset views over the distant treed-filled hills of Northcliff. 
Located at Keyes Art Mile, Rosebank. Find out more here.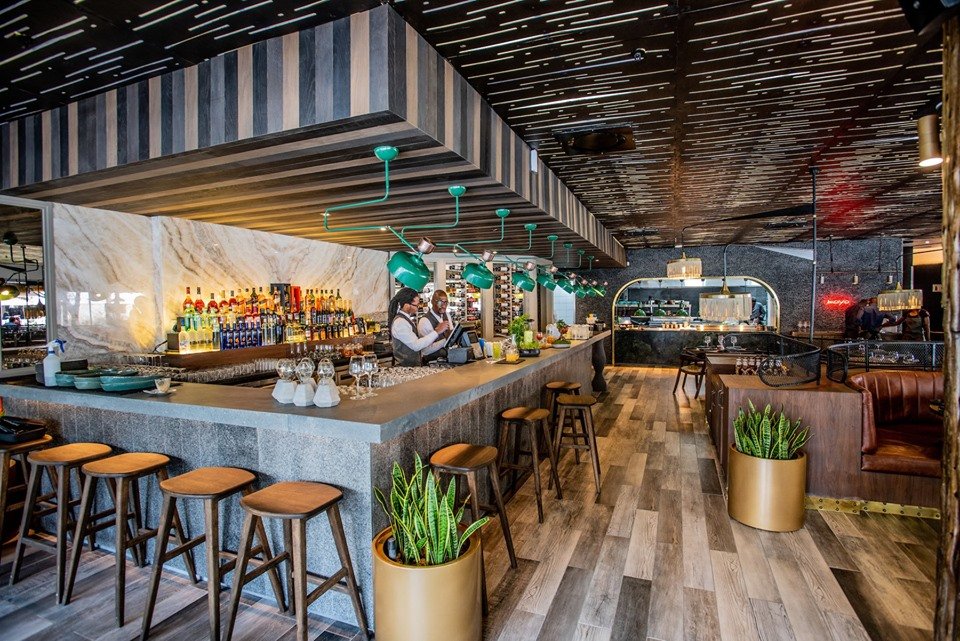 Urban Moyo
Urban Moyo is an offshoot and contemporary take on the original Africa-themed family restaurant brand Moyo. This Sandton restaurant has a chic interior, slick finishes and a menu that is African at its cosmopolitan best. Catering to all tastes – including vegetarians and vegans – the chefs here have devised dishes that cross the continent bringing exciting flavours from all points of the compass. Think Moroccan tagines and South African potjies, rich flavours and bold spices.
Located in Sandton Central. Find out more here.

Bistro Dolce Vita
A second establishment for the owners of the lovely Dolci Cafe in Craighall, in partnership with the owner of the former Treviso cafe, brings two Italian families together to double the goodness of their efforts. Located in the luxurious The Regent apartment complex in Morningside, Sandton, is a casual, sunny location with a small terrace adjoining the restaurant. The menu brings together Italian classics and favorites with other Mediterranean-style dishes, including excellent breakfasts and the best bread in this side of the city.
Located in Morningside. Find out more here.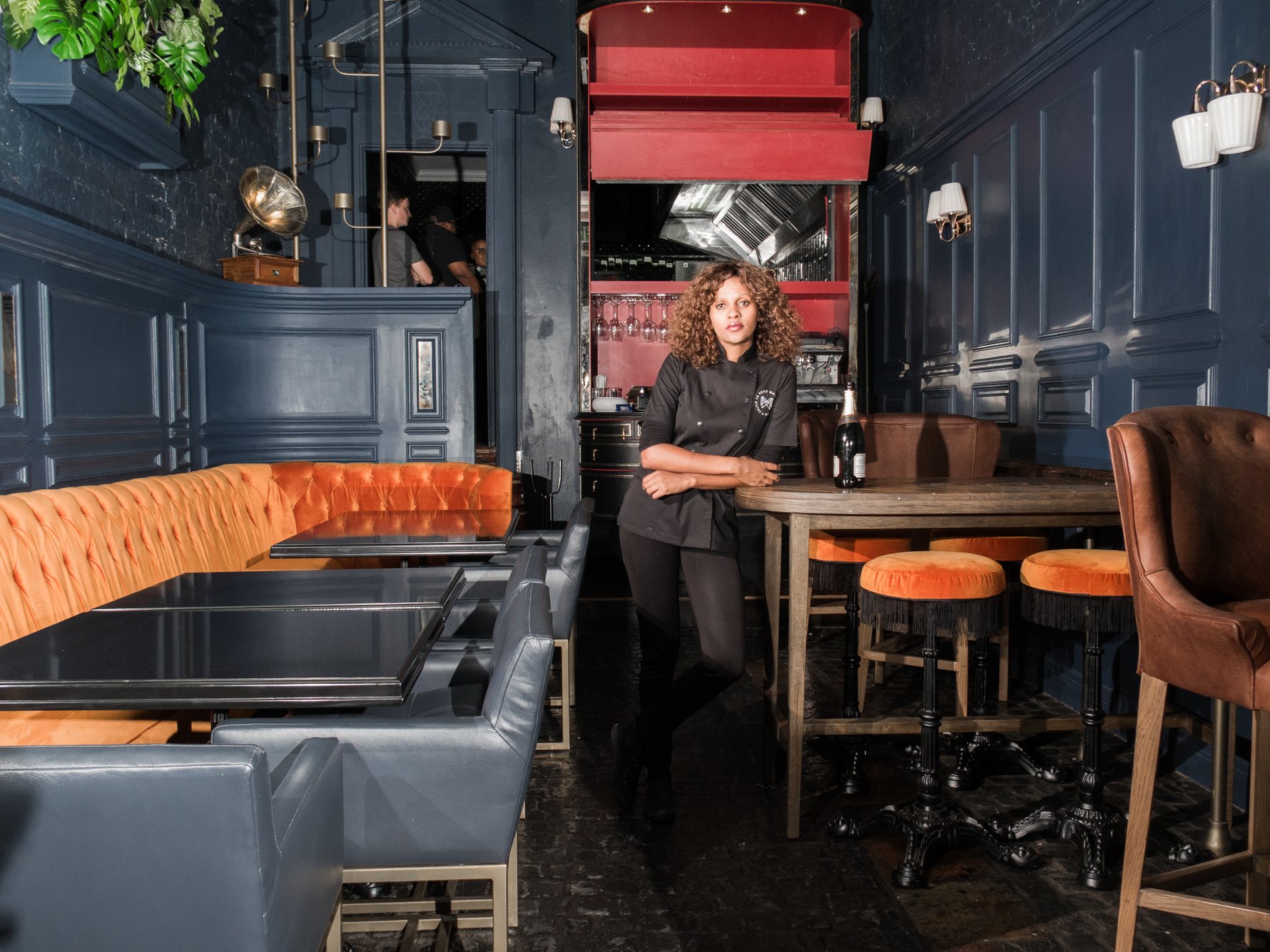 La Petite Maison
At the top of Melville's popular Seventh Street, you'll find a sliver of a restaurant, its walls dressed up in inky blue, it's velvet banquettes and cocktail chairs a shot of burnt orange. La Petite Maison is an intimate space seating around 20 people and offering up superb fine dining cuisine accompanied by a careful selection of boutique wines. 
Located in Melville. 

Truffles on the Park
Truffles on the Park is a breath of fresh air located in Sandton Central's Mushroom Farm Park. This casual bistro with its wraparound patio, copper bar and wooden interior with masses of greenery is a surprising and welcoming venue in the heart of Sandton's busy commercial and financial district. The name Truffles on the Park is a play on the restaurant's location in Mushroom Farm Park. Because of its setting this is an ideal lunch or sundowners spot, especially lovely for lazy weekend meals. Families will love the space beyond the front door and for those with small children, the play area just next to the restaurant.
Located at Mushroom Farm Park, Sandton Central. Find out more here.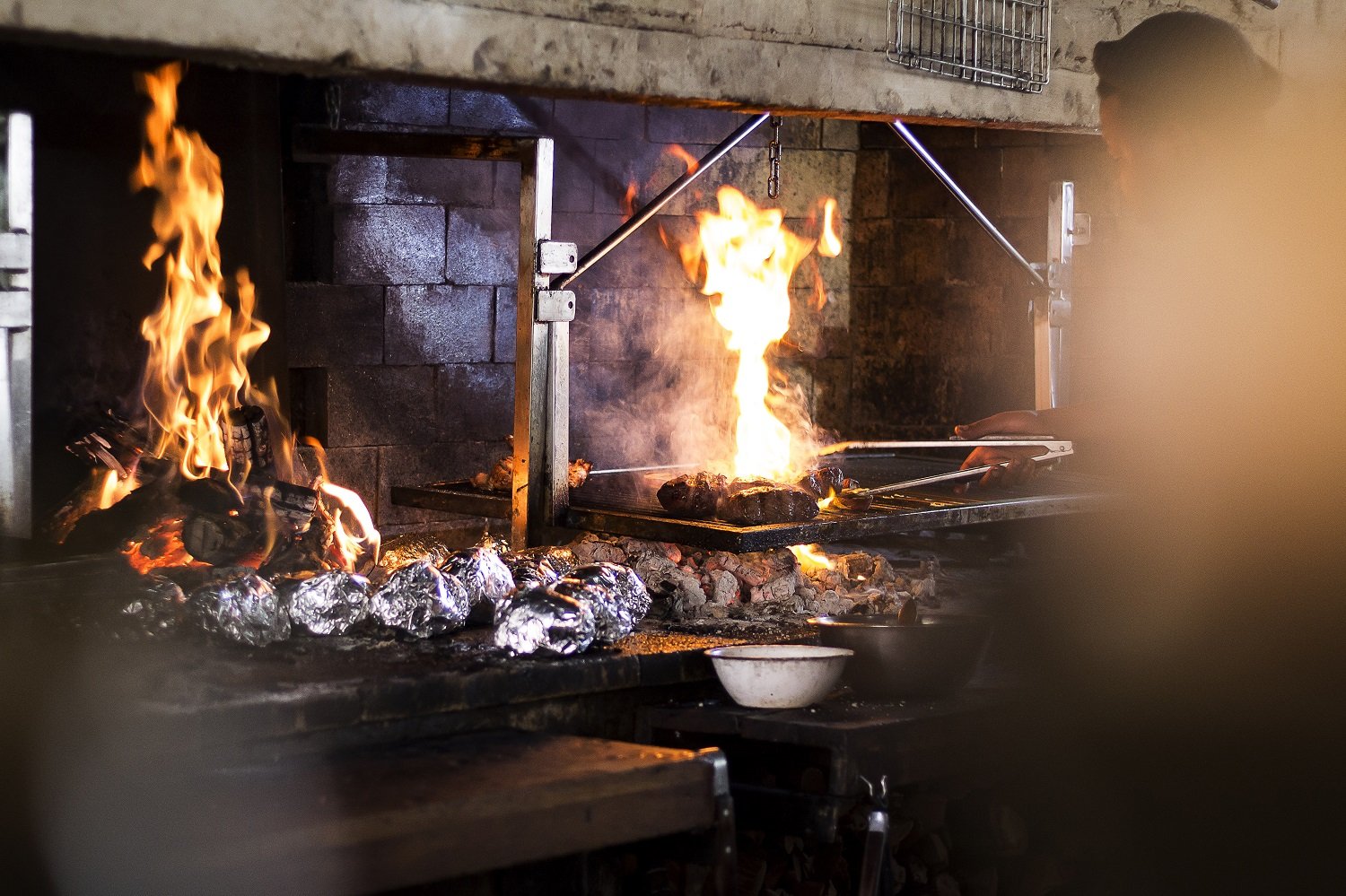 Che Argentine Grill in Parkwood
Five years after establishing themselves in Maboneng, in spring 2019 the team from Che Argentine Grill upped sticks and moved north to Parkwood, next to Rosebank, an area the Argentine co-owners say has always been the source of their client base. A once non-descript spot on Jan Smuts Avenue that has housed serial forgettable restaurants for years has now been transformed into another magical space that conjures the parillas of Buenos Aires. The new premises have a similar rustic feel, a great bar area, and also spill out into a shaded courtyard.
Located in Parkwood. Find out more here.

Glory
Glory was a short-lived but astoundingly memorable Asian street food style hangout that briefly opened on Melville's 7th Street. While the bricks and mortar Glory has gone, Glory's renowned ramen and Korean fried chicken lives on as a pop-up, Glory (also sometimes going by the name No.12) which takes place at an eclectically kitted out suburban home in nearby Westdene. The food and themes change often, with daily changing menus that take inspiration from the rich wealth of traditional cuisine found in Vietnam, Malaysia, South Korea, Japan and Thailand.
Located in Westdene. Find out more here.
Nightlife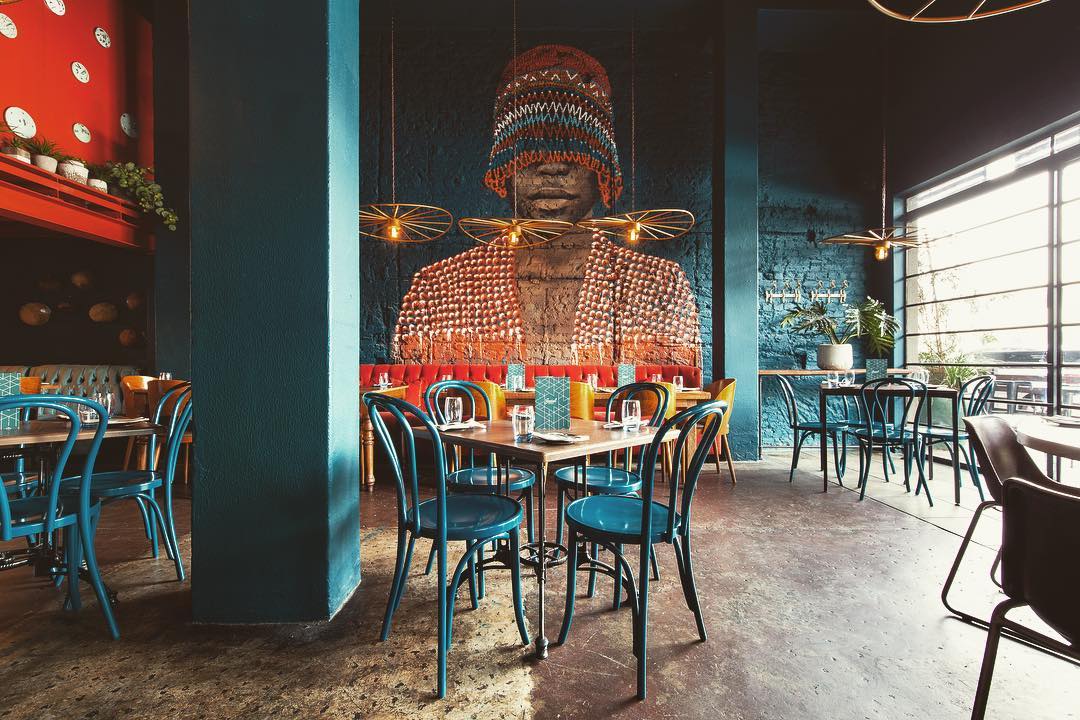 Social Parkwood
From the same management who kickstarted the revival of the corner of Bolton Road and Jan Smuts Avenue in 2016 (now known as Park Corner) with the Bolton Road Collection, this colourful new spot occupies the same premises as its predecessor and has been changed up to become more of a bar-bistro as opposed to a formal restaurant. A sister venue to the popular Social on Main in Bryanston, Social Parkwood brings to the neighbourhood an extensive menu of cocktails, craft gins and craft beers, good wines, an upbeat, lively atmosphere and DJs and live music on the weekends.
Located in Parkwood.

Smoking Kills
Just when you thought Joburg's bohemian student stomping ground Melville had finally given up on dive bars in favour of good-looking bistros and bright and airy cafes, along came Smoking Kills Bar with a fresh injection of smokey, dive bar goodness to keep Joburg's barflies going. Run by the same bartenders who launched Melville's now defunct African ingredient-centric cocktail bar Mootee in the same location, there's an astonishingly good selection of craft rums behind the counter (they count Ernest Hemingway as one of their all-time heroes).  This is definitely Joburg's coolest dive bar, and as the name suggests, you are also allowed to smoke here. For 2020 the bar has exciting plans to open up a live music venue. Watch this space! 
Located in Melville. Find out more here.​​​​​​​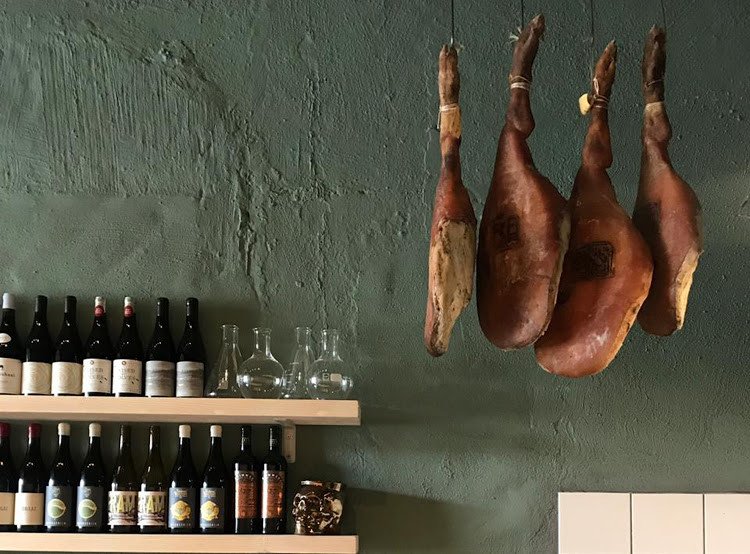 Publik
Occupying a discrete slice of Rosebank's trendy Park Corner, this enticing little wine bar bears a striking resemblance to its Cape Town sister (albeit minus the Table Mountain views of course). A no-fuss straight-up wine bar with a calming, almost Scandinavian sense of minimalist style, Publik specialises in boutique wines that you are highly unlikely to find in the local shop, plus the option of cheese and charcuterie to make it go down even more nicely.
Located in Parkwood. 

The Greenhouse
Joburg has precious few dedicated gay bars and clubs and the arrival in December of this classy new cocktail and wine bar in Rosebank, directed squarely at the LGBT community adds some welcome variety to the local scene. The name is a nod to the impressive feature garden wall and on a warm evening their wide-open terrace is a great afterwork place to soak up a glass or two. There's an excellent wine list, classy food menu of contemporary small plates and Saturday brunch with bubbly.
Located in Rosebank. Find out more here.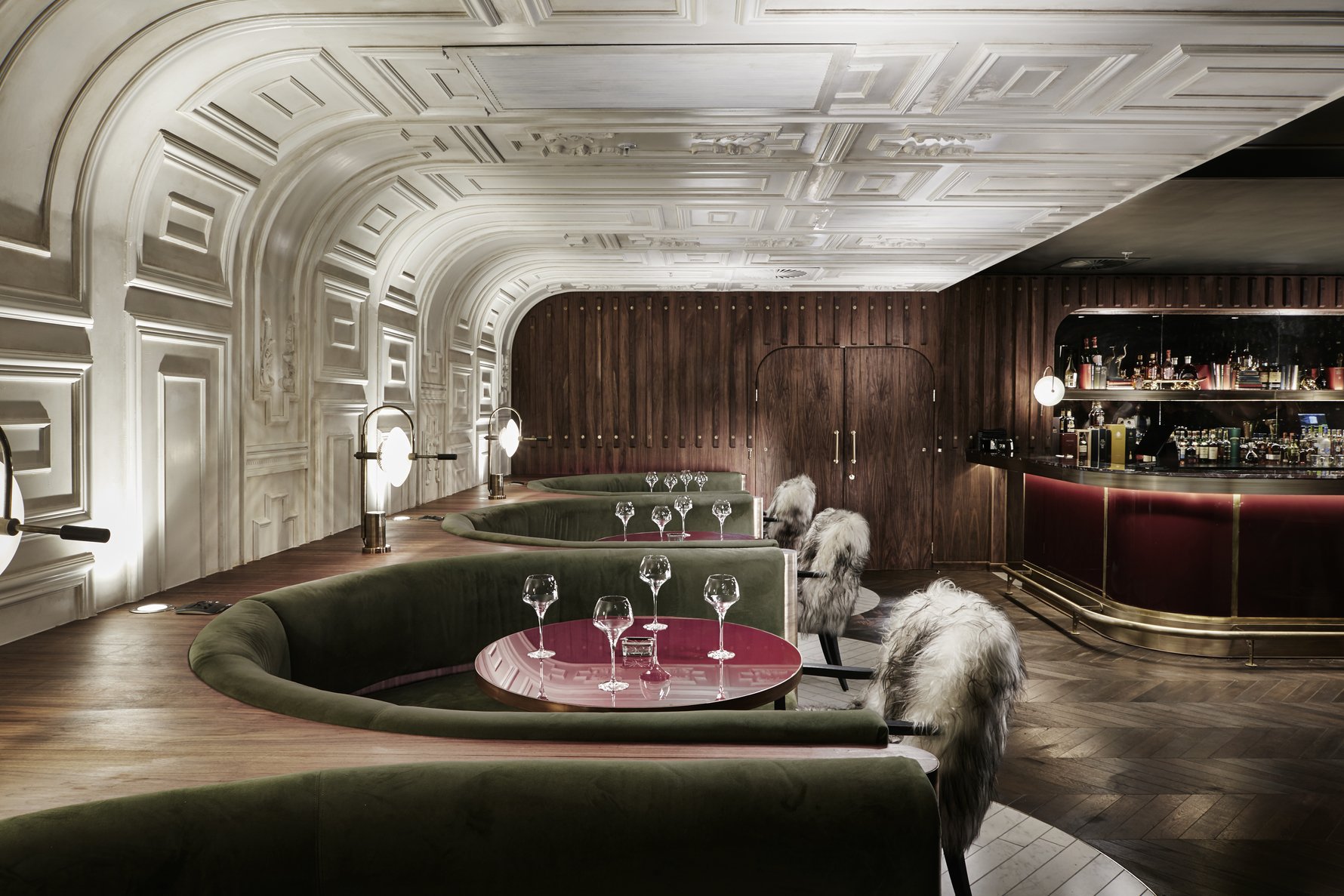 Alice & Fifth
Tucked into the entrance of the Sandton Sun Hotel, you'll find a door that leads to Alice & Fifth, a supper club offering live performances that opens into a cigar bar and an adjoining nightclub, plus of course there's a VIP section. The name comes from its location on the corner of Alice Lane and Fifth Streets in the heart of Joburg's financial capital, Sandton Central. 
Located in Sandton Central. Find out more here.

The Third Place
Tucked away on a gritty cobbled backstreet on the edge of Newtown and with no signage, The Third Place is extremely easy to miss.  To find your way into Newtown's newest underground club you then need to look out for the incongruous statues of a nude woman and a Virgin Mary tucked into an alcove and head through the door. Once inside, a huge mural by artist NovaWolf welcomes you to the "City of Secrets" as the DJ churns out dance and drum-and-bass tunes from a huge DJ booth which dominates the monochrome sunken dancefloor. Hovering one floor above the dancefloor is a beach-style bar and chill-out area.
Located in Newtown.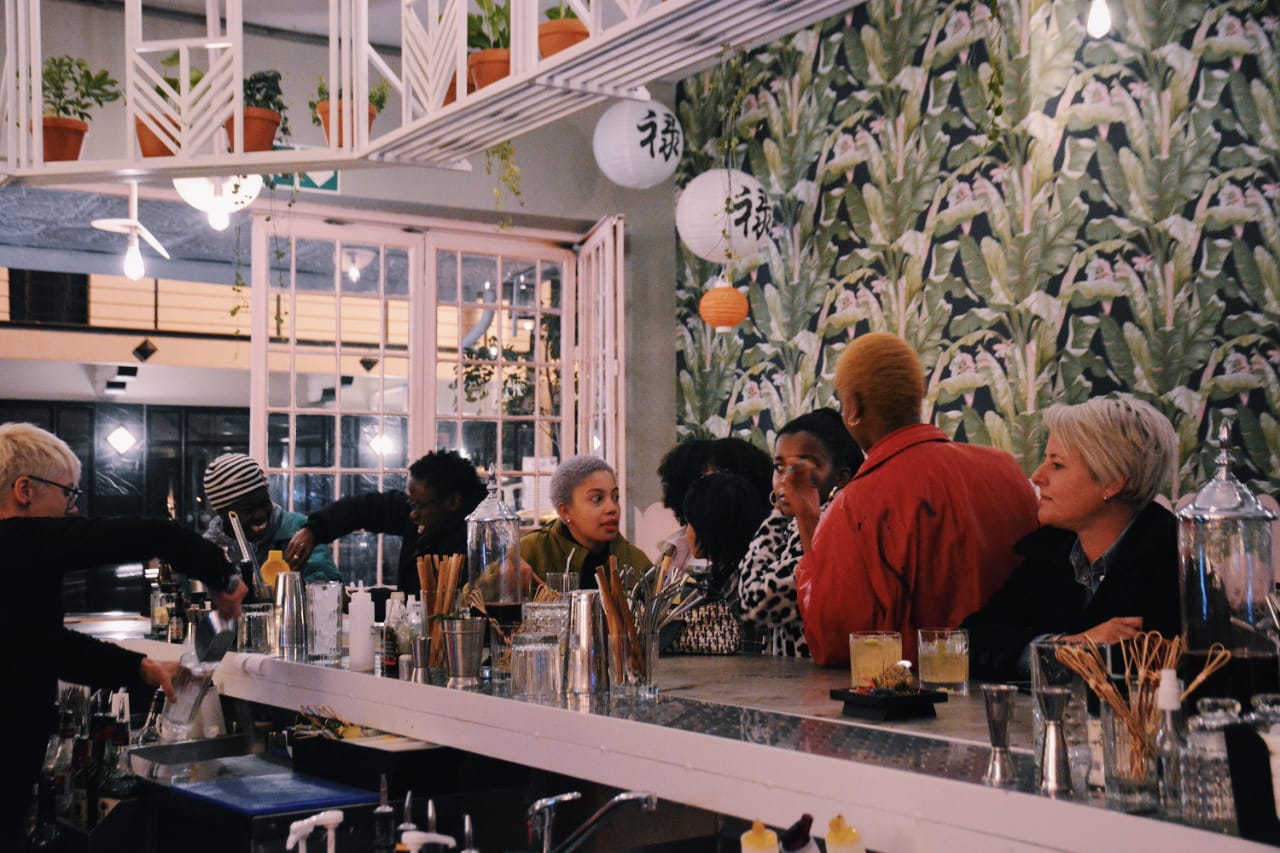 Anti Social Social Club and The Tiny Tiki Bar
Bringing some fun tropical vibes to Melville's famous party strip 7th Street, The Anti Social Social Club and adjoining sister venue The Tiny Tiki Bar are determined to share with Joburgers the colourful laidback atmosphere that people love about great beach bars. The only thing missing is the ocean. Although once you are a few cocktails down you'll easy forget there's no sand under your feet. Occupying the corner of 7th Street and 3rd Avenue the cool Millenial pink-painted Anti Social Social Club serves a light pan-Asian food menu paired with a cocktail menu dominated by zesty Far Eastern flavours. Next door and sharing the same street terrace is the smaller Tiny Tiki Bar, a colourful cocktail bar with an all-day breakfast menu and lots of kitsch-cool 'tiki' (south Pacific) elements.
Located in Melville. Find out more here.