A weekend-long art and culture immersion comes to Maboneng from Fri, Sep 1 to Sun, Sept 3 2023, as The BMW Art Generation takes place at The Centre for the Less Good Idea.

A collaboration between BMW and FNB Art Joburg, the BMW Art Generation brings celebrated and established artists, curators and academics into the same room as an emerging generation of future greats for a conference of global creative thought on African soil. It also includes a fantastic lifestyle market, music and dance performances, exhibitions, fashion and delicious food. Find out more about FNB Art Joburg here. 

Featuring field leaders, the weekend's conversations and performances will span themes including artistic practices relevant to our ecosystem, collection as cultural ownership, as well curation as a tool to recreate narratives. Programming will be further activated through a selection of curated open studios, performances, live music, a lifestyle market and a performance lecture by William Kentridge about his latest theatre project, The Great Yes, The Great No.
Talks and presentations on Sat, Sep 2

Talk 1: A Future in Focus – Kinetics of Art & History at 10:00 – 11:30
What does the future of Africa look like? What does the 21st century hold for cultural practitioners? Using the writings of Ben Okri, Denis Ekpo and the work of curator Ekow Eshun as a starting point, this talk questions how shifts in discourse shape the future of the practices and ambitions of artists, curators and collectors of cultural history.

Talk 2: The Conversation – Hans Ulrich Obrist and William Kentridge at 13:00 – 14:00
The Interview Project is an ongoing initiative in which renowned curator and thinker Hans Ulrich Obrist conducts interviews with a wide range of creative individuals from various fields. Here, Obrist is in conversation with one of South Africa's foremost contemporary artists, William Kentridge. Conducted in a free-flowing and open-ended manner, The Conversation seeks to allow a sharing and transmission of insights, inspirations and perspectives on the work of Kentridge.

Talk 3: Collection Culture at 16:00 – 17:30
If you want the practice of collecting art demystified, this is the talk for you. Rejecting Eurocentric and patriarchal patterns and practises around art purchasing, patronage and preservation, black women like Dr Joy Simmons and Maruping Mangwedi apply instincts that serve the personal more than they do an external political agenda. This talk takes a look at how practises of collecting have changed and how patronage is being used to shape our developing cultural history.

Performance lecture: HOW | Showing the Making: William Kentridge on The Great Yes, The Great No from 17:00 – 18:00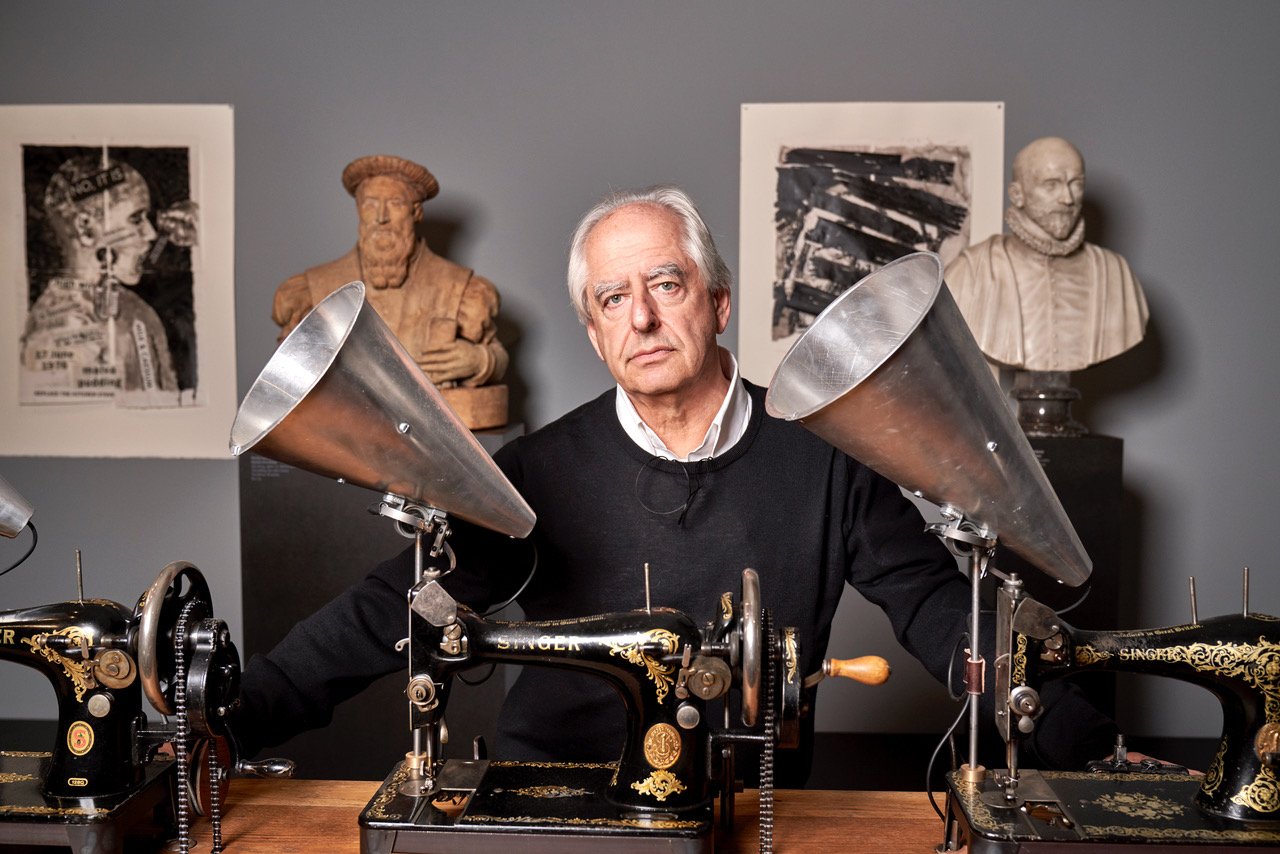 HOW | Showing the Making is a series of performative lectures designed to provide insight into the processes, methodologies and creative strategies of artists. In this event, William Kentridge will give an inside view into the making of his latest theatre project, The Great Yes, The Great No, which follows a boat trip from Marseille to Martinique – a small island that was an important site for many well-known figures including Frantz Fanon, Aimé Césaire, André Breton and Josephine Baker. The work uses the potential of the boat as a metaphor for power, trade, migration and more.
Talks, performances and presentations on Sun, Sep 3.

Talk 1: The Unerasable Archive at 10:00 – 11:30
How does practice as praxis inform the way we write, record and make visible our own histories? One of the most urgent and recent functions of contemporary African and diasporic art has been the notion of flooding the archive. The unerasable archive looks at how we can contribute to the archive in ways that embrace the fluidity of African traditions, and inform knowledge production in classrooms, constitutions, galleries, social media, Web 3.0 and algorithms.

Talk 2: Patronage and Practice at 13:00 – 14:00
In an industry where market trends can influence an artist's navigation, the potential to make and distribute work for the sake of having an income is high. Here, patronage is paramount. A curator and published academic, Dr Thomas Girst, has spent the last two decades championing patronage as the BMW Group's Global Head of Cultural Engagement. With brands increasingly turning to artists as collaborators, this talk explores the idea of corporate patronage as a means to connect brands to people and foster relevance: an indication of art's enduring position within contemporary culture.

Talk 3: The Elusive Metropolis/Johannesburg at 16:00 – 17:30
Cameroonian historian and political theorist Achille Mbembe and South African Associate Professor of Literary and Cultural Studies Sarah Nuttall's book Johannesburg: The Elusive Metropolis has become something of a go-to text for those interested in people, cities, migration and more. Drawing on themes from Mbembe and Nuttall's essays interrogating life in Africa's economic and cultural hub, this talk examines the dialogue created between the city and its people. Those creating art, those making and eking out a living and those passing through it.

Performance: Gregory Maqoma at 12:00 and 14:00
The inimitable dancer and choreographer Gregory Maqoma presents a performative offering at the BMW Art Generation that's centred around movement as narrative. "All that we are is story," reads an excerpt from the performance. "From the moment we are born to the time we continue on our spirit journey, we are involved in the creation of the story of our time here. It is what we arrive with. It is all we leave behind." Don't miss the chance to see the enduring work of one of South Africa's greatest performing artists.
Lifestyle market, food, fashion, books music and art 
Food and drink vendors include: Food Goddess, Lucky Bread, Krone, Waterford Estate, Beijing Opera Pantry and Acid Bar.

On the fashion front: Merchants on Long, Kente Gentlemen, Laurence Airline, Nkwo, Imane Ayissi, Okapi, Fuata Moyo, Viviers Studio. 

Expect exhibitions and pop-ups by: Open Studios, David Krut Print Workshop, Mary Sibande, Mikhael Subotzky, Danger Gevaar Ingozi Studio as well as iwalewabooks and Jonathan Ball Publishers. Solo exhibitions by Lebohang Kganye and works by Subotzky and Patrick Waterhouse, and a body of prints by Ernest Cole. The Centre for the Less Good Idea also presents Moments of Making.

The live music line-up includes: SimzJazzinMotion, Mamthug, Womlambo, The Brother Moves On, Ms Niksta, Just Themba, Jab A Jaw, Sweeter Brown, Umlando, Bathini and Abathwebuli Trio. 

Book your tickets here.