A celebration of Nelson Makamo's incredible artistic career over 15 years this exhibition showcases a body of work that includes his landmark painting that made the cover of Time magazine and catapulted Nelson Makamo into the global art stratosphere. You can read more about that here. 

Makamo's inspiration is hope, and many of his works are modelled on capturing the optimism of children. No surprise then that among his greatest fans are groundbreaking filmmaker Ava du Vernay and Oprah Winfrey. He focuses on humanity – with the title of the exhibition in Setswana, a reference to people, and to this broader concept. 
 
Inspired by his travels throughout the African continent, Makamo has created a body of work that continues to reimagine and interrogate our humanness as a people, deliberately devoid of the 'isms' that plague societies. Makamo uses acrylic, watercolour, oil and his signature medium charcoal to create works that capture the candid nature of everyday life, delving into themes that revolve around urbanism, migration, community and childhood.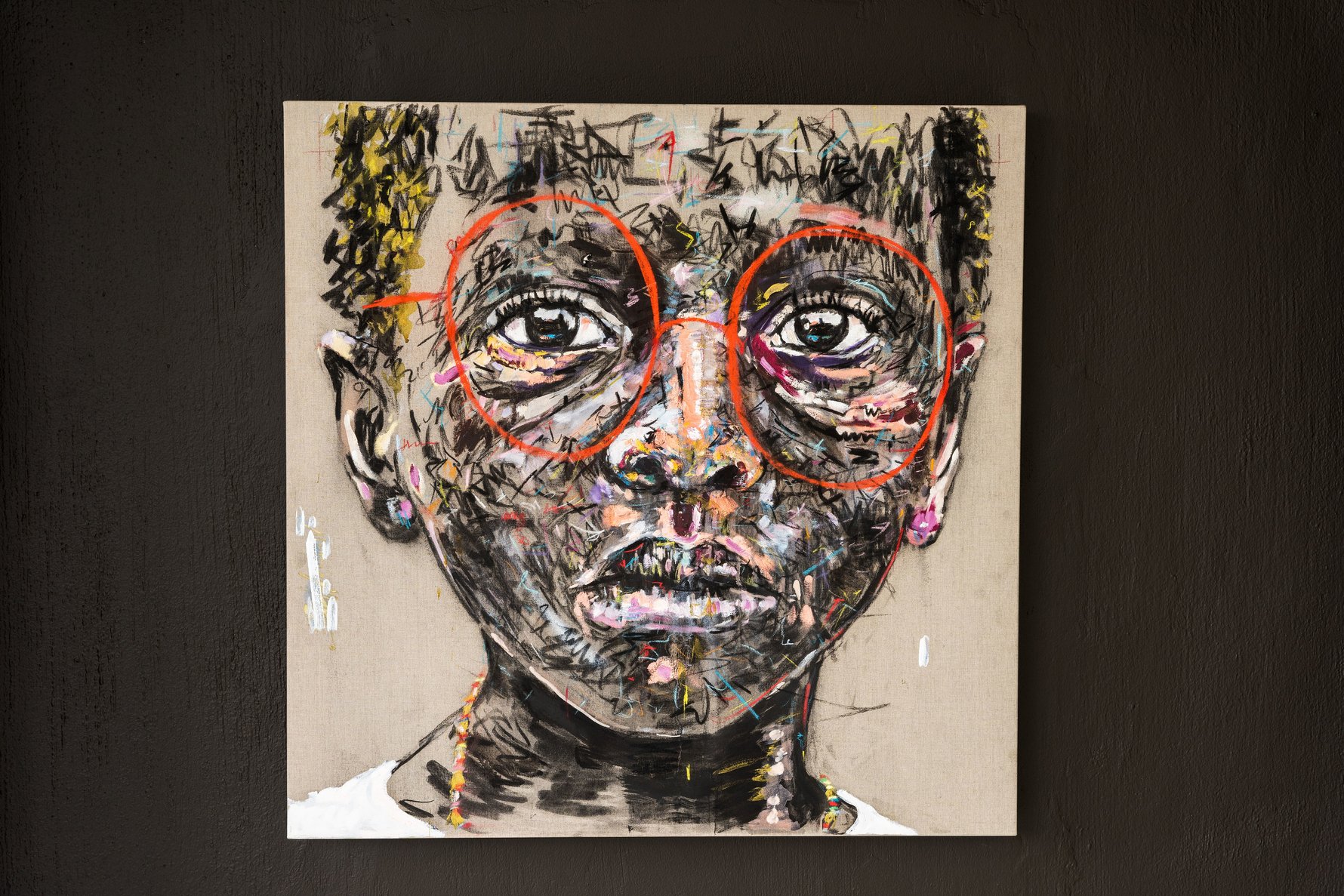 It's an evocative exhibition displayed at Botho Project Space,  an exciting gallery space on the edge of the city centre in Selby, that is part of a project created by Makamo, DJ Black Coffee and Maxhosa founder Laduma Ngxokolo.

Makamo was born in Modimolle in Limpopo province in 1982 and Johannesburg is his now his home. His first exhibition was in 2015 and since then he has exhibited his work across the globe, and been written up in publications as diverse as Time magazine to Vogue Portugal. 
 
All visits are by appointment only. See available dates for appointments on the gallery's website.