Pretoria's oldest and biggest antiques and collectables Christmas event, the Brooklyn Square Rooftop Antique Fair at Pretoria's Brooklyn Square mall, returns in 2020 on Wednesday December 16 (the Reconciliation Day public holiday).

If you love hunting for treasures and collecting antique bric-a-brac this is a must-visit event with an incredible array of unusual art, toys, books, costume jewellery and accessories, vintage clothing, antique furniture, kitchenware, collectable glass and porcelain, quirky decor items such as old signs, architectural salvage, and a host of other unusual beautiful things just waiting to be snapped up. We recommend arriving early to get your hands on the very best deals! 

In addition to the antiques and vintage items on sale, this year's fair also features a new artisanal foods and crafts market area with food and drinks stalls selling lots of tasty artisanal items for the pantry such as olive oils, sauces and pickles as well as Christmas cakes, bakes and biscuits, luxurious handmade chocolates and even non-alcoholic craft gin. You can also find plenty of stalls selling some beautiful handcrafted items like linens, embroidery work, decor items (including some lovely Christmas decorations), spa products and cute children's clothing.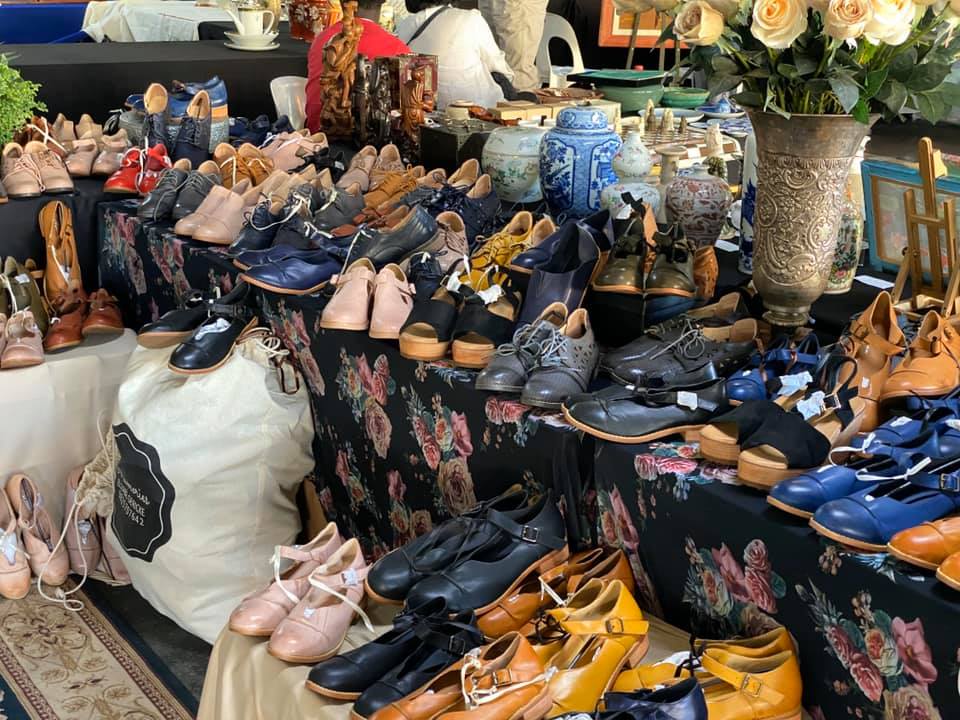 Support local charities at this year's fair
Every year the fair places a major emphasis on raising money for good causes through charity stalls and this year is no different. Entrance to the fair costs R30 with funds raised from entrance fees going towards the important work carried out by the Tshwane SPCA.

Among the vital charities hosting stalls at this year's Brooklyn Square Rooftop Antique Fair is the Sungardens Hospice, a Pretoria-based NPO who provide specialised palliative care to patients in the Pretoria area (including Mamelodi) with progressive, far advanced, incurable diseases.

How to donate to The Sungardens Hospice: The Hospice is currently calling upon the public to help support their incredible work by donating home furniture and appliances, office furniture and equipment, antiques, fine art and other collectable items that can be sold on the day of the fair. To arrange to drop off your donated items in Pretoria email shops@sungardens.org.za.
 
Also represented at this year's fair is the Tshwane SPCA who work tireless for the care and protection of cruelty against animals and work to help abandoned pets find new homes.

How to donate to the Tshwane SPCA: ​​​​​​​If you have any unwanted vintage items such as furniture, antiques, ceramics, glassware, porcelain, décor, jewellery, art, bric-a-brac, carpets, artworks, tea-sets or pre-loved designer clothing and accessories that you would like to donate to the Tshwane SPCA to support their stall this year, you can drop off all your donations at the Tshwane Waltloo or Centurion branches, or call Riaan on +27 82 570 9079 to arrange a collection.