In our #MyJoburg series, we speak to people that add something unique to Joburg's creative mix, and get the lowdown on what enthrals them about this city.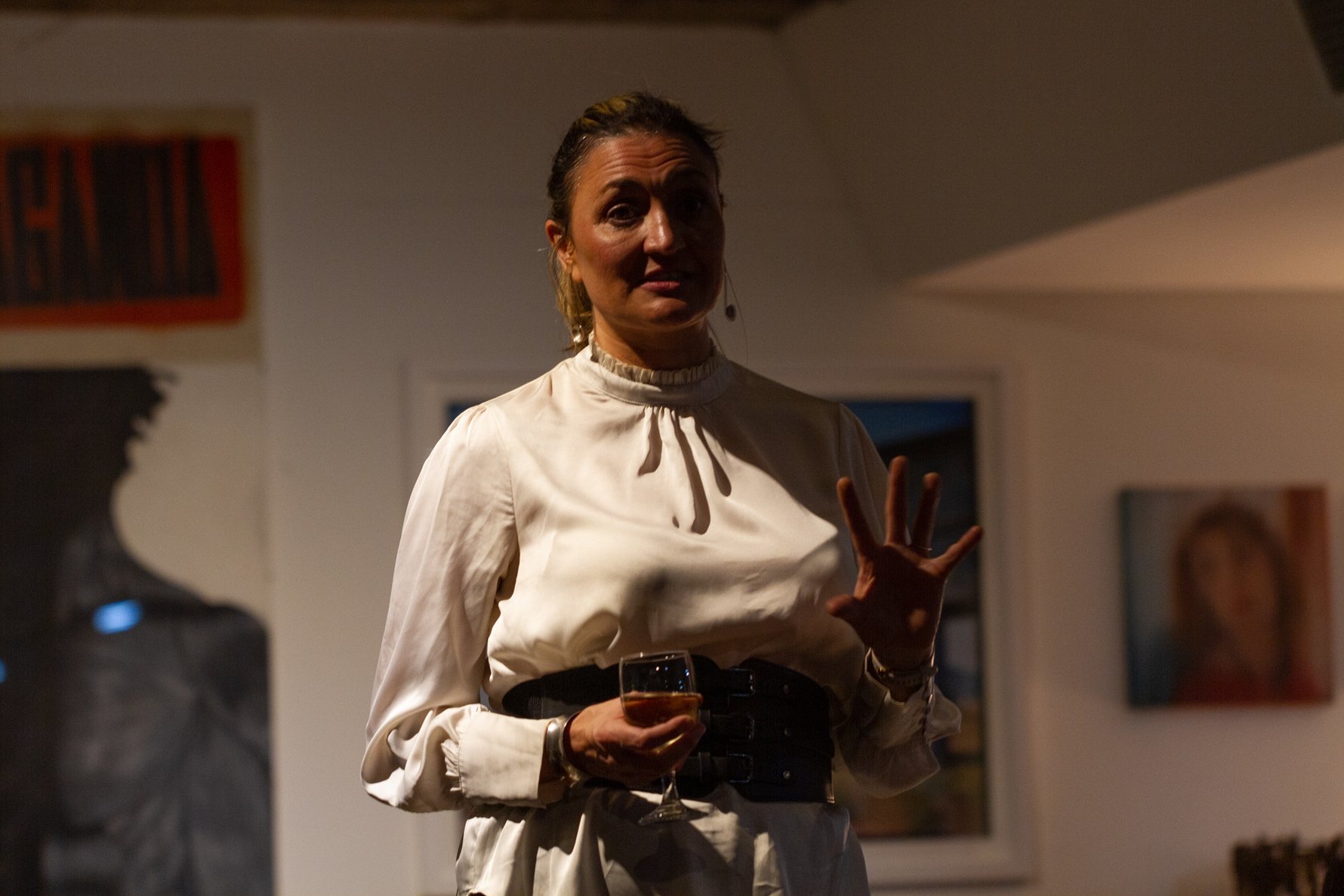 Sara Hallatt is the founder and director of the META Foundation, a non-profit visual arts company and the force behind OpenStudios.Joburg. As the manager of August House and director of the Bag Factory – one of South Africa's first collective artists' studios – her experience working within Joburg's art studio space is extensive.

She sits on several boards within the creative and visual arts sector, and has also participated as a judge in notable South African art competitions, including the Absa L'Atelier awards and the Thami Mnyele Fine Arts awards. Hallatt has a BA in Dramatic Arts and a post-graduate Diploma in Business Management. In 2015 she was awarded the Mandela Washington Fellowship to Northwestern University in Chicago to study business and entrepreneurship.

Why is OpenStudios.Joburg important?
We have a bold vision to unite Johannesburg through its people and cultures. Through OpenStudios.Joburg we want South Africans to have real and substantive access to culture.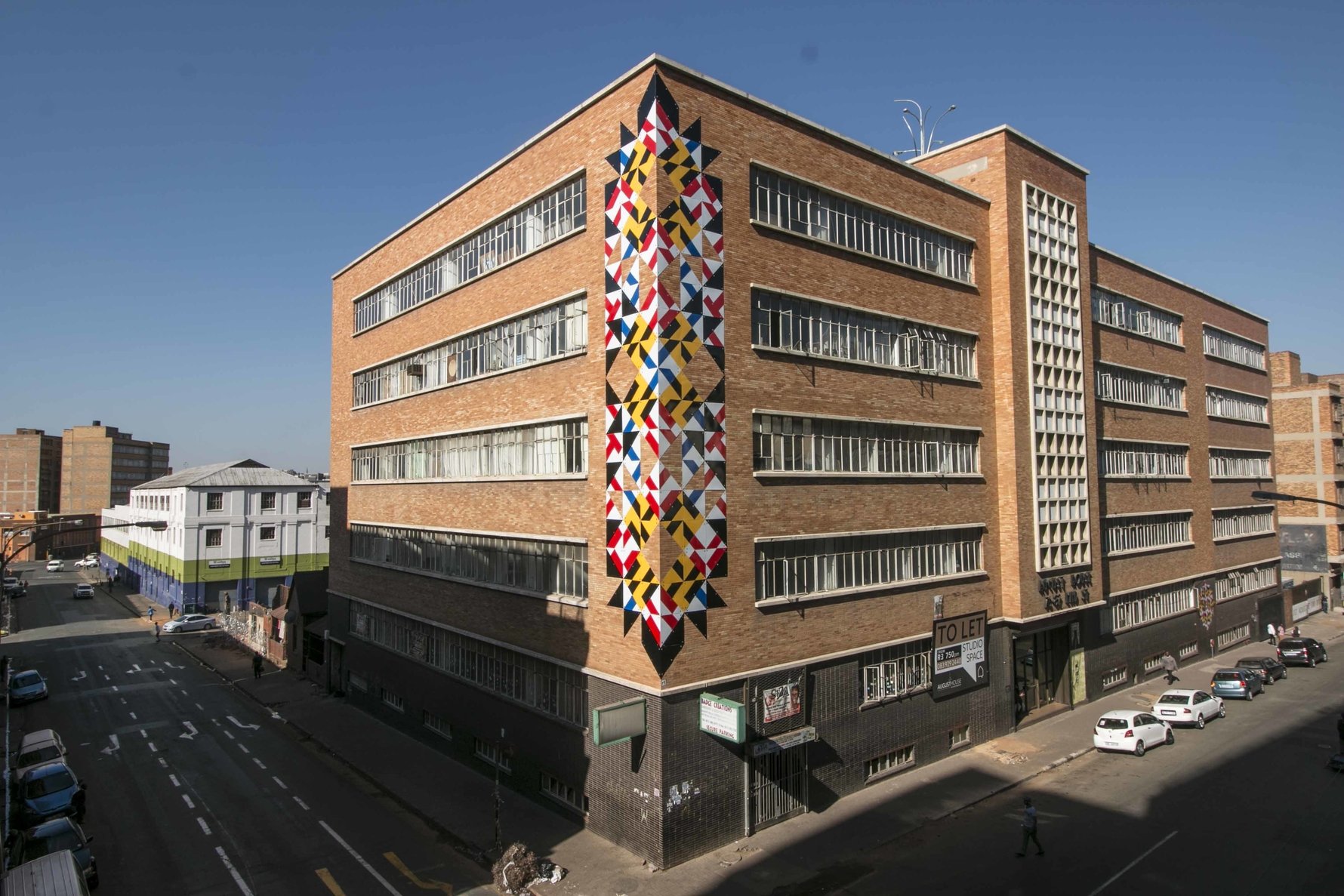 How would you define the role that artist studios play in Johannesburg?
Artists are the backbone of the economy in the City Centre. Not only do they work in a plethora of buildings that otherwise might be neglected, but they also develop a business economy around themselves through the service providers they hire. They bring energy into the city and literally leave their mark in the form of public artworks. The creative economy contributes to our GDP and to our souls. We must not forget how important the consumption of culture is to the psyche of human beings.

What are you most excited about for this year's OpenStudios.Joburg?
I am extremely excited about the new spaces joining this year's event, as well as the inclusion of music and fashion into our programme through Healing Sounds and a talk by fashion designer David Tlale (see the full programme here). I am also excited that we are partnering with RMB Latitudes this year, and opening up the city to different markets, while exposing how creative Joburg is as a whole.
"The creative economy contributes to our GDP and to our souls."

Where do you see OpenStudios.Joburg going next?
Our hope is that the event expands and starts to draw in international visitors.

If you are an art buyer, why should you visit OpenStudios.Joburg? 
This is a buyer's opportunity to truly understand what the artist is thinking and saying in their work because you can meet them. The buyer gets to form a deeper relationship with both the work and the artist.

OpenStudios.Joburg shows that there are already artist-run and focused spaces, however there could be more of them. What needs to happen to change this?
We, as the people, need to express our want for the arts. Not just the visual arts but culture as a whole. Once the audience clamours loudly enough, more people will take up the baton to provide places of culture.

What excites you most about the work you do?
The possibility of supporting the production of great work by both artists and institutions.
 
How has your background influenced the work you do today?
I was the director of the Bag Factory Artists' Studios and then went on to run August House, so I have been able to see the ecosystem from a bird's-eye view. This allowed me to understand commonalities between the spaces. This event has been shaped by what our capacity, abilities and needs are. In addition, I spent many years working on large-scale corporate events. This provided me with the know-how to tackle this beast.

Music, art, performances, transport between different spaces, setting up... There are so many different components to this event, how do you stay on top of it all?
One bite at a time. It is a large event and it has taken a lot of personal commitment to make it happen but it excites me, so it's a relatively easy sacrifice to make.

Three artists or collectives you're most excited for people to see at OpenStudios.Joburg?
So much to choose from! I would suggest a visit to Bridge Books, especially for the book reading of Herbert Dhlomo's work on Saturday. On Sunday I would head to Victoria Yards to see Healing Sound perform in Stompie Daniel Selibe's studio. Also on Sunday, I would bring the kids to play at the August House kids' area. There will be slime-making, painting and a demonstration of Tiny Tina – a virtual reality game.

How do these spaces interact with the city, and vice versa?
The artist spaces and the artists have a long history of working with, against and through the city. Joburg is filled with public artworks which are a stamp for the artists who reside and work in the city. Many of the artists' choices of subject matter and materiality are completely intertwined with the city.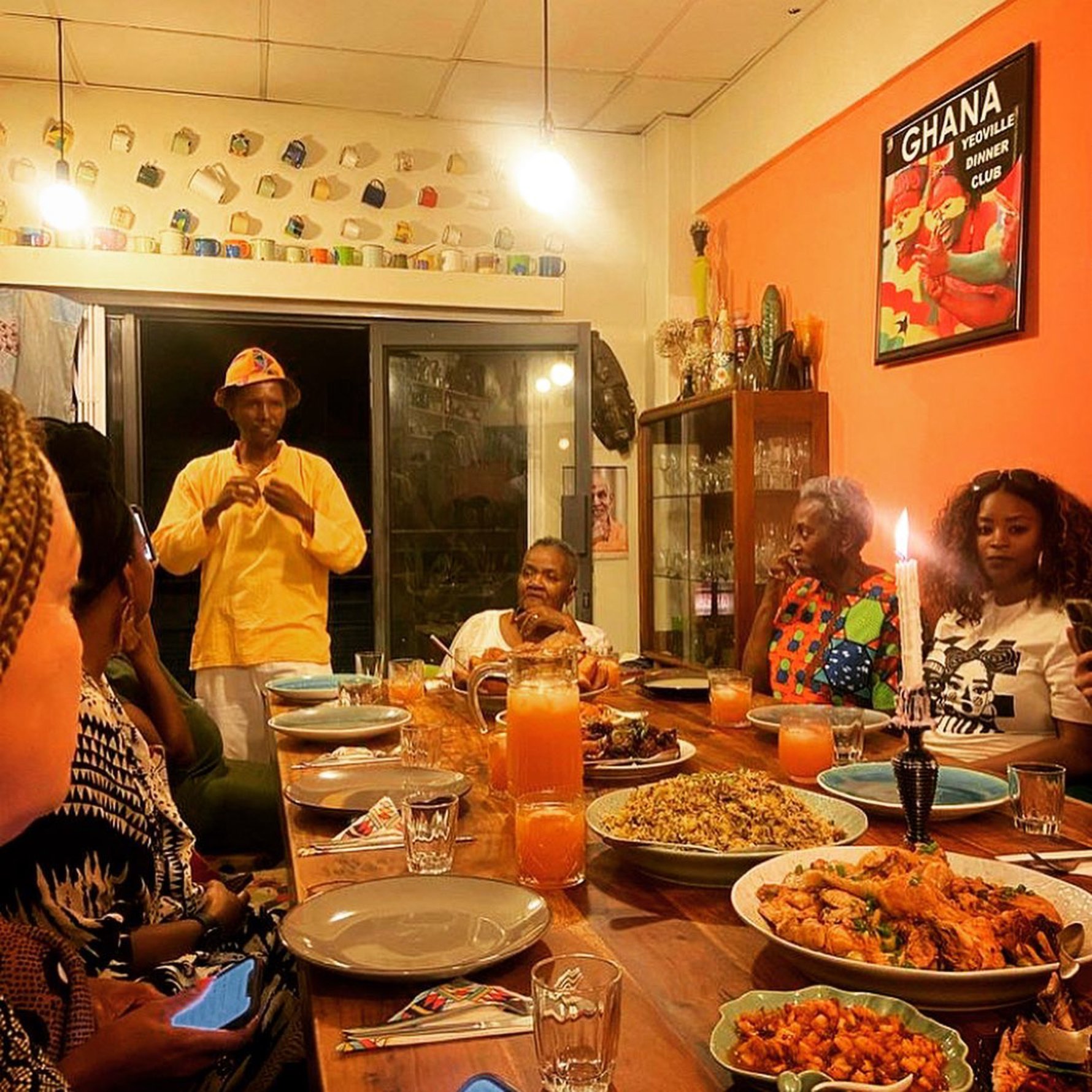 OpenStudios.Joburg 2023 takes place on the same weekend as RMB Latitudes 2023, and is a partner event. Why? 
We have come together to showcase the many facets of the visual arts ecosystem that exist in Joburg. RMB Latitudes is providing the gallery and fair experience while OpenStudios.Joburg showcases the artists in their natural habitat.

What is essential when you're exploring Joburg?
To give yourself over to the energy of the city.

Why focus on the City Centre?
It's a sleeping giant and I want to re-awaken it.

Home is...
Observatory.

Your favourite Joburg suburb, and why?
I am interested in the heritage of the city and because of that I love Parktown North.

What should a visitor not leave Joburg without seeing or experiencing?
Sunday sundowners at the rooftop bar at Hallmark House.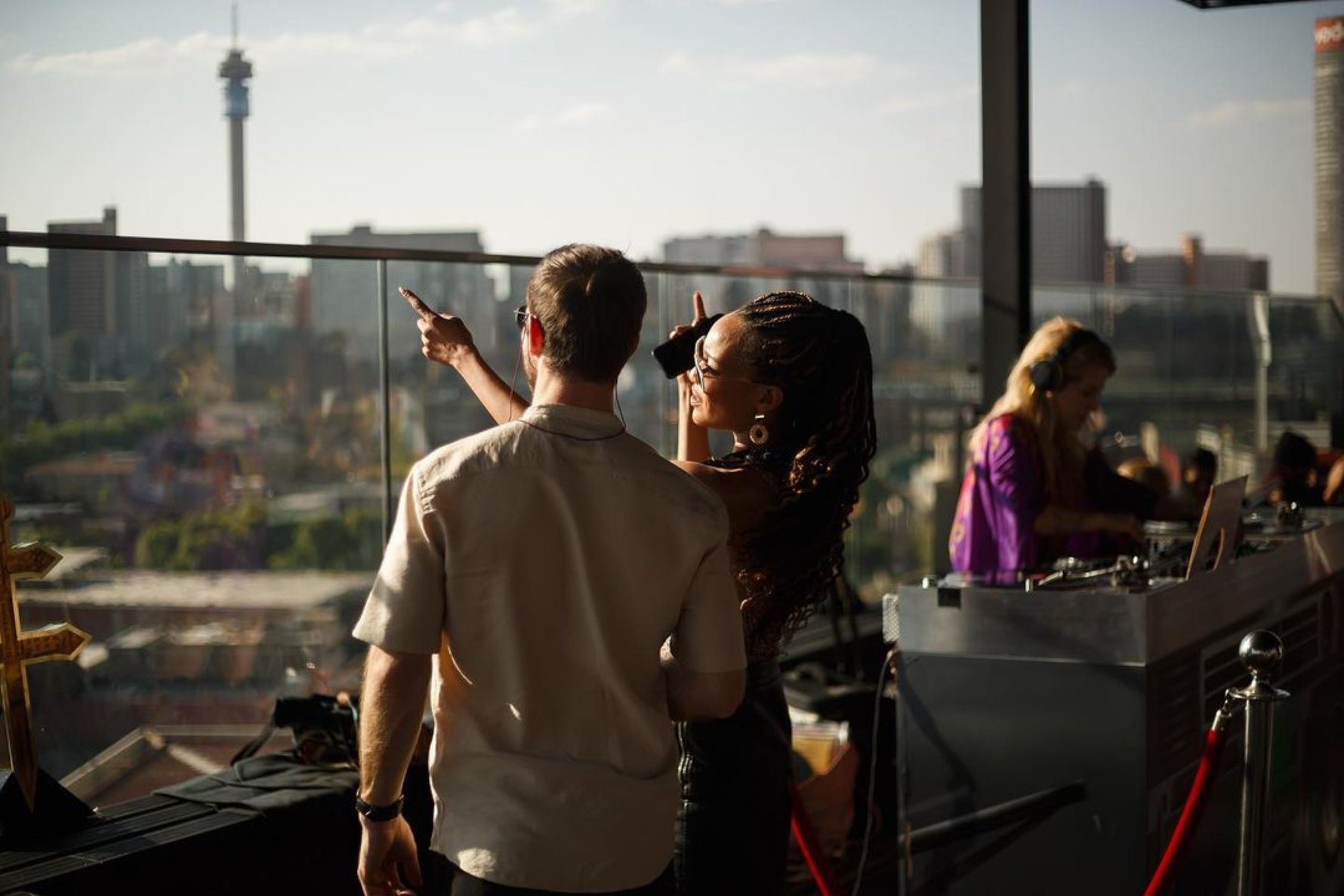 What's the one thing no one would expect to hear about Joburg?
While we are the heart and soul of 'work' in the country, we also have exquisite gardens.

The most underrated Joburg sight or experience?
Lindfield House in Auckland Park, a museum owned by Katherine Love.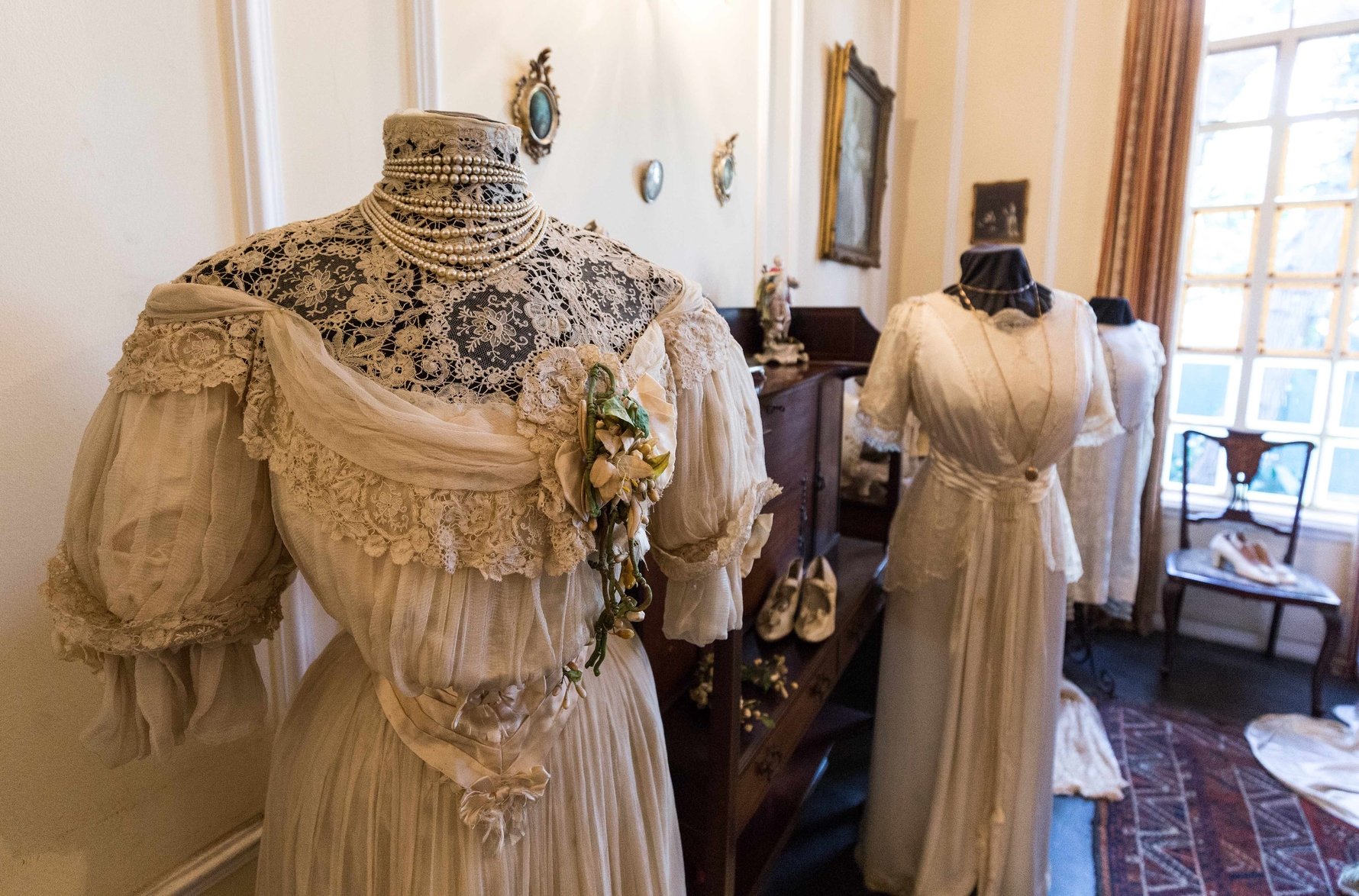 Favourite restaurant or café, and why?
At the moment, I am completely obsessed with La Trinita in Kyalami. It's the best Italian food, outside of Italy.

The most memorable meal you have eaten in Joburg?
Sanza Sandile's Yeoville Dinner Club. Both an experience and an education.

If you could buy one Joburg building, what would it be?
I would buy St Peter's Mansions. It is an old block of flats in Yeoville. If restored, I can only imagine its glory.

Favourite way to spend a weekend in Joburg?
Taking my dogs to the James and Ethel Gray Park in Birdhaven. I get a coffee at the deli and we meet the other dog parents while our dogs play ball and chase each other around.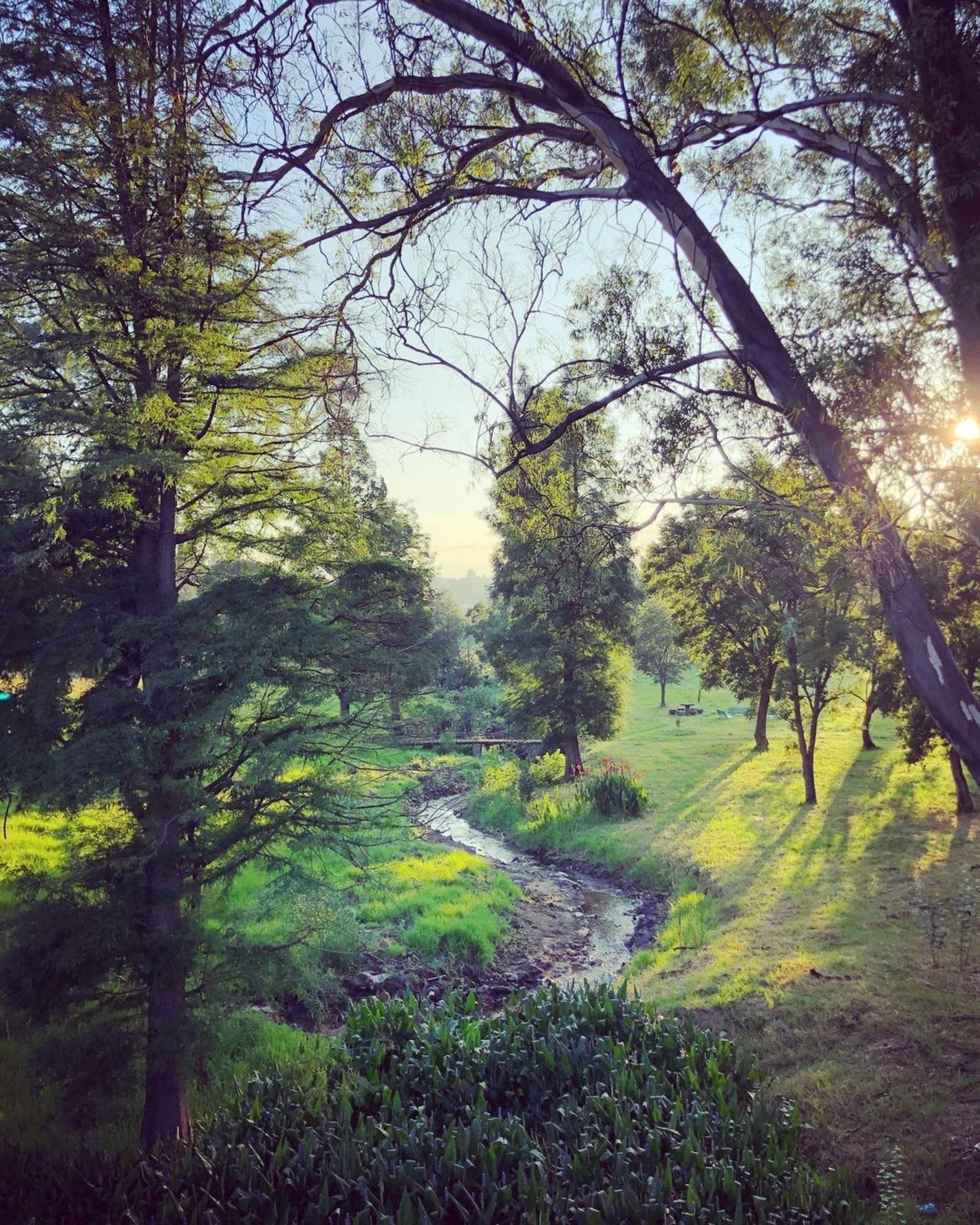 Favourite Joburg brand?
Love Jozi. 

What makes someone a Joburger?
An open mind, an open heart and open eyes.

What do you love most about Joburg?
Summer evenings with sundowners in the city! Oh, and the people – we are a most friendly and welcoming bunch.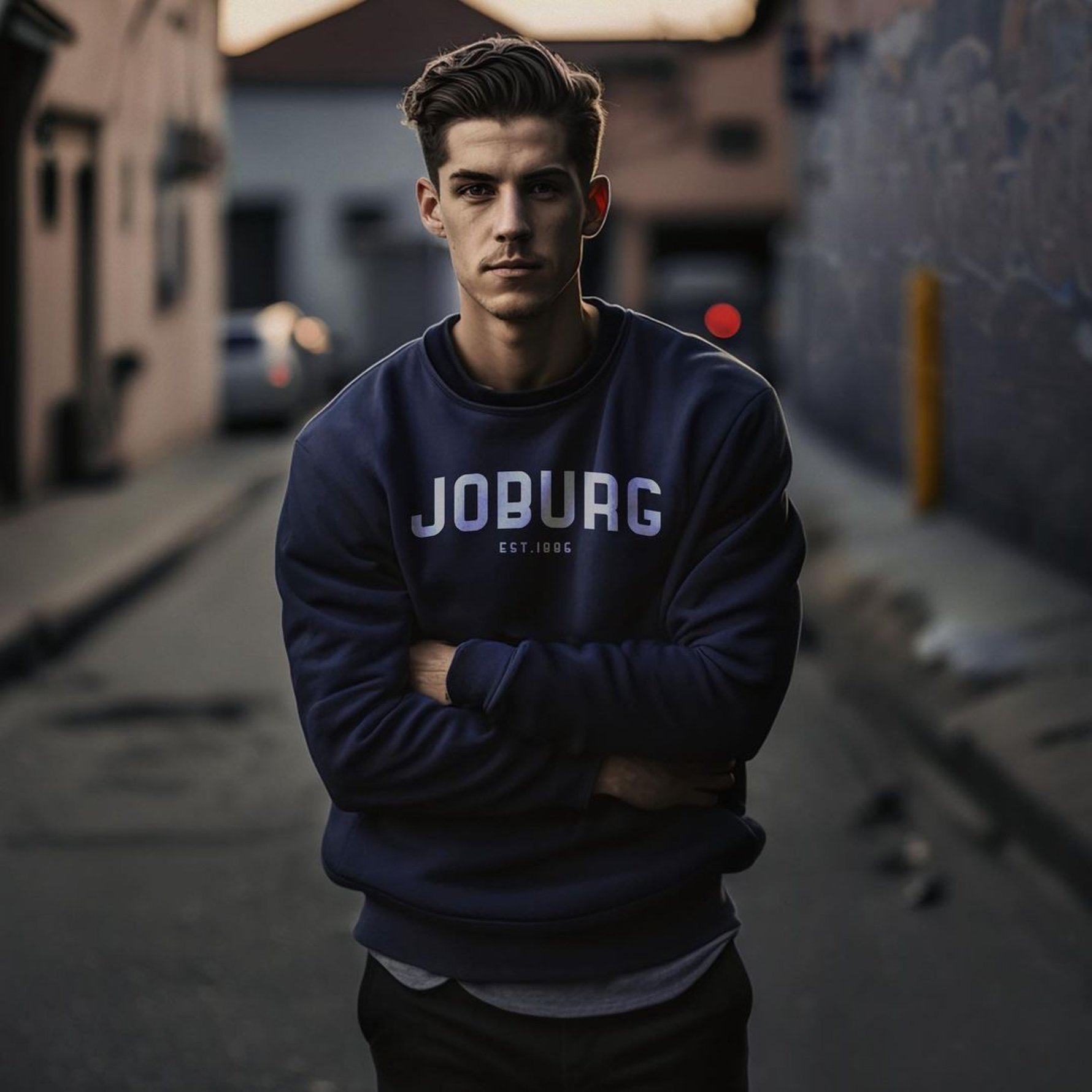 What do you least like about Joburg?
I find the current state of decay very depressing, but I try my best to see the magic shining through.

Your number-one tip for a first-time visitor to Joburg?
Visit places that are somewhat off the radar. My favourite at the moment is Kudzanai Chiurai's studio The Library of Things We Forgot to Remember at 44 Stanley.

What's happening in Joburg right now that you think everyone should know about?
OpenStudios.Joburg. Obviously!

Three words that describe this city
Energising, surprising and creative.

OpenStudios.Joburg is taking place on May 27 and May 28, 2023. This is the second year of OpenStudios.Joburg. This year, OpenStudios.Joburg has partnered with RMB Latitudes Art Fair, and is supported by Nando's, Hollard, Quorum Holdings, Divercity Urban Property Fund, Itooart Insure, Business and Arts South Africa, the Department of Sport, Arts and Culture, and Johannesburg In Your Pocket. 

Check out our previous #MyJoburg interview with pattern and product designer, Glorinah Khutso Mabaso for more insights into the city.