If you're looking for something to warm up your Saturday and Sunday mornings this winter, the sky bar Alto234 Bar has the perfect solution. Perched on the rooftop of The Leonardo, Joburg's tallest building, Alto presents a menu of mouthwatering sweet and savoury small plates for brunch and high tea against a breathtaking panoramic backdrop of Sandton's skyline.

Walking into The Leonardo is an experience in itself with friendly staff ensuring your trip to the 57th floor is as seamless as possible topped off with a complimentary glass of Moët & Chandon to make the elevator ride just a little more eventful. Make your way to the 3rd-floor reception area to catch a ride up. 

As soon as we arrived at the bar, Percy, the host, presented a brief walkabout of the space while doubling up as a human compass. We got an orientation of the north, south, east and west of Johannesburg, the views stretching for miles.  Percy then led us to Alto Bar's homey, yet stylish orange couches that are great for groups. The bar also has a handful of traditional dining setups for guests who prefer to eat at a table.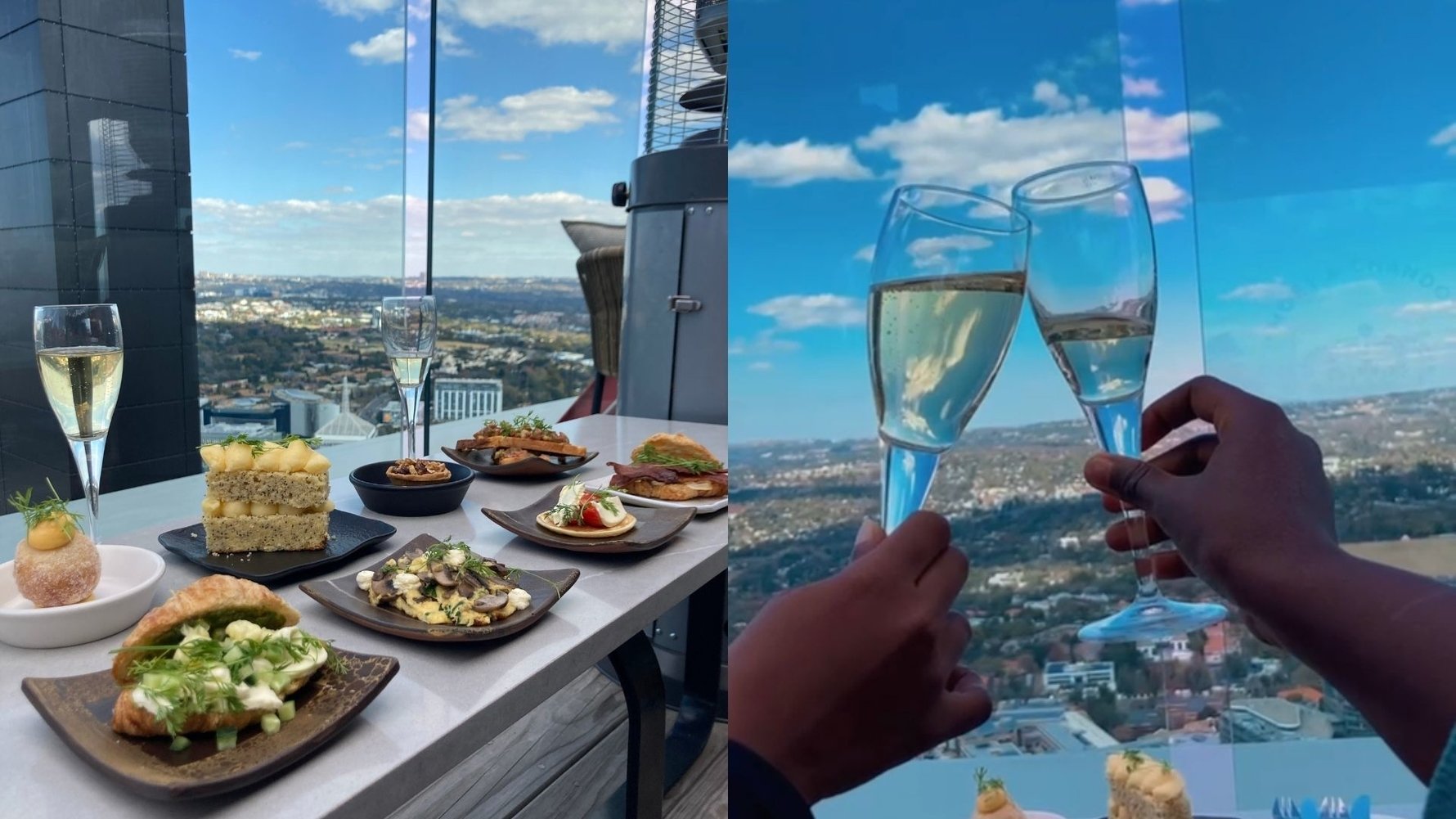 We soaked in a sunny Joburg Sunday morning at Africa's highest urban bar and were impressed with the selection of French-inspired dishes prepared by pastry Chef Michaela Subjee — who has been at Alto since its opening — and her right-hand woman, Chef Shannon. After relishing an array of small plates including; the beef fillet tartar brioche toast, fior di latte and confit tomato blini, mushroom and truffle créme frittata, a vanilla bean custard beignet, mini hazelnut tart, lemon poppy mini cake and both vegetarian and meat mini croissant options, we can affirm that Alto Bar's rooftop brunch is a culinary adventure that no foodie should miss.

It's difficult to choose a favourite dish from the spread we were treated to. It was all delicious – but it is safe to say don't leave without trying the flavourful bacon, camembert and caramelised onion mini croissant and the butter, fior di latte, herb pesto and cucumber salad mini croissant. It would be a huge mistake. Also a hit – the decadently presented lemon poppy mini cake sweet was refreshingly tart.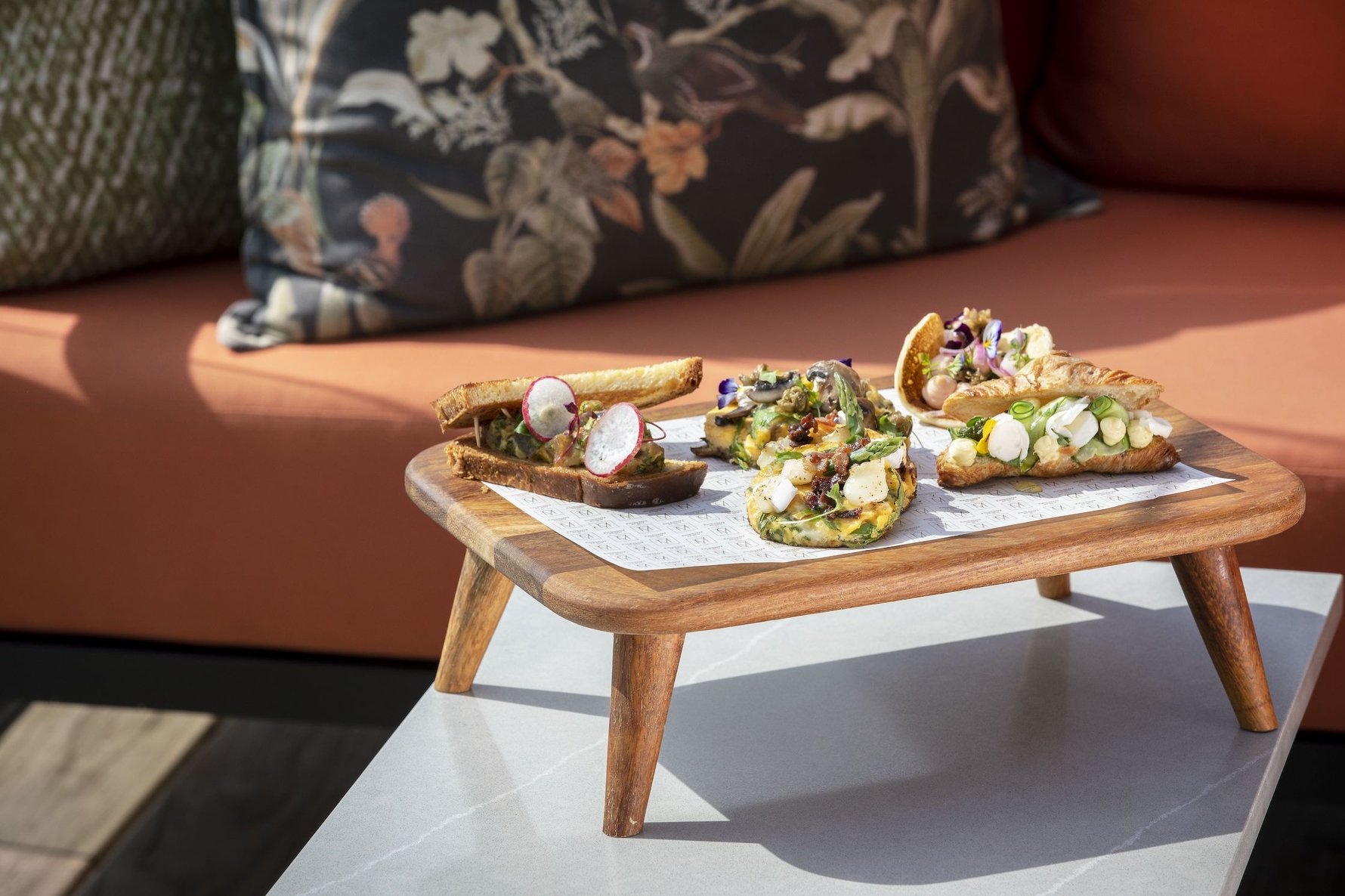 We quickly learned that eight beautifully plated brunch tapas portions garnished with micro-herbs and edible flowers are more than enough to satisfy two people. However, trying as much as you can from the selection comes highly recommended.

The bacon is crisp, the vanilla bean custard in the doughy beignet is creamy perfection and the frittatas have a filling, herby flavour burst. Although the beef fillet tartare was a savoury delight, the brioche toast weighed a bit on the less crisp side and we should warn that the mini hazelnut chocolate tart is incredibly indulgent for those who like to keep their brunch light.

The talented chef duo did not miss a beat when curating an experience to warm the soul during a chilly season, as their menu is excellent for sharing with friends, new and old (the gorgeous open space makes it impossible not to share a lighthearted conversation with smiley strangers).

We specifically tip our hats to the hosts who thoughtfully designed this morning affair to offer Joburgers an alternative to Alto Bar's usual nightlife offering, which would have even the most seasoned bar hoppers freezing this icy winter. There's no doubt that comfort, luxury and warmth are top priorities for guests at Alto Bar.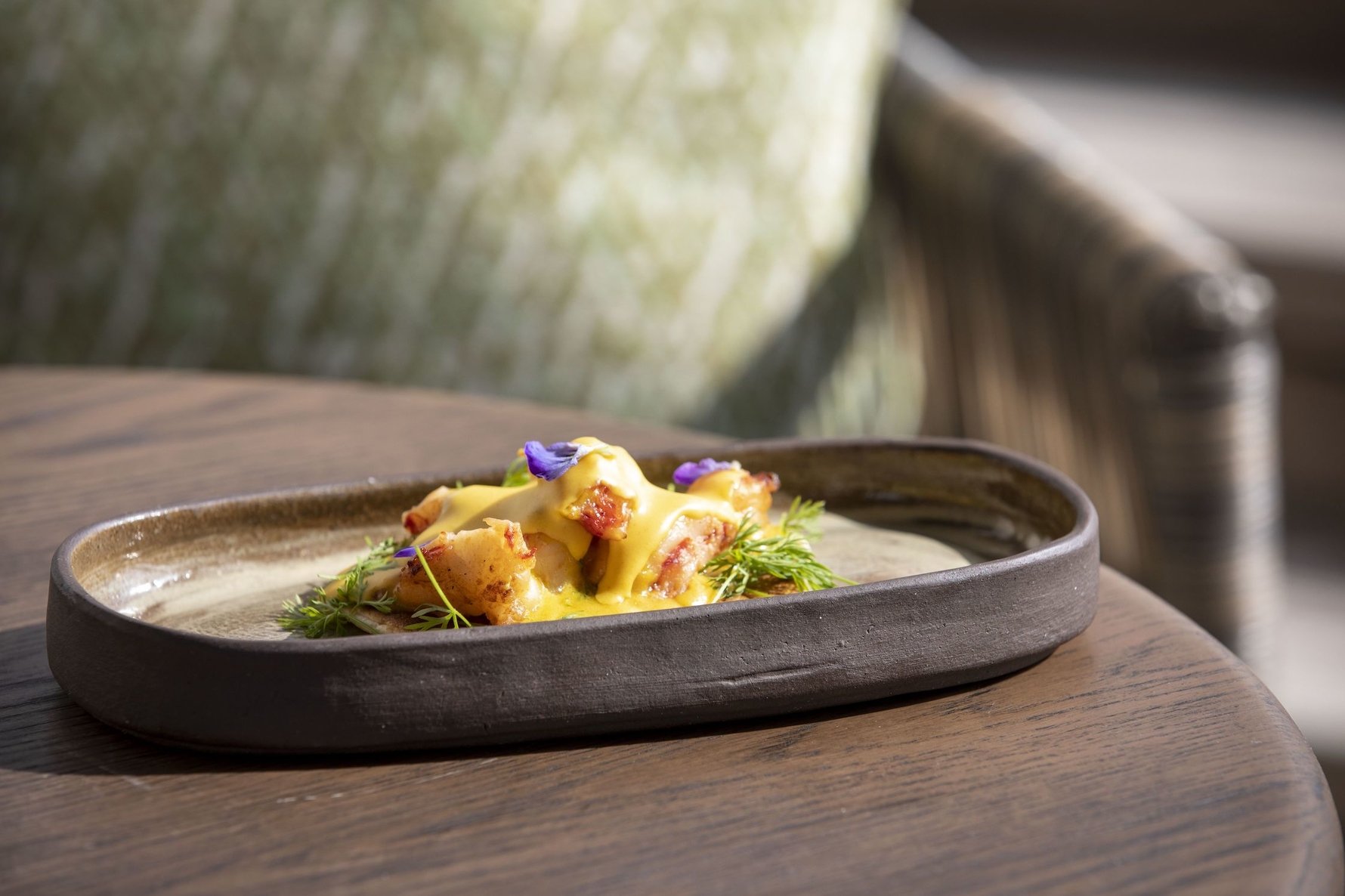 We can't find a reason not to take brunch to new heights at Alto Bar, so don't delay booking the epic experience through their website  — we predict that the 60 person venue will fill up quickly on weekends. The brunch and high tea menu is available from 10:30-12:30 on Saturdays and Sundays and includes a complimentary glass of Moët & Chandon on arrival.

Alto Bar charges a R300 cover charge per person that includes a glass of Moet en Chandon. The brunch menu is priced separately with each dish ranging between R25-R45. We found that eight dishes between two people was more than enough to satisfy.
P.S - Make sure to try the macarons which are Chef Michaela's favourite on the menu!