Burg-R (pronounced Burger) is a sit-down burger spot in Morningside. If you drive past you'll notice it immediately with its fresh and bold pops of colourful blue, white and pink. 

The story here is simple. You get to build your own burger. Pick a base burger (we go into more detail below, so keep reading) and the toppings are up to you.

Nana Asare is the man behind Burg-R, who jokes about being a banker during the day and a burger entrepreneur after hours. He has successfully managed to transform what was previously office space into a cool and inviting new spot.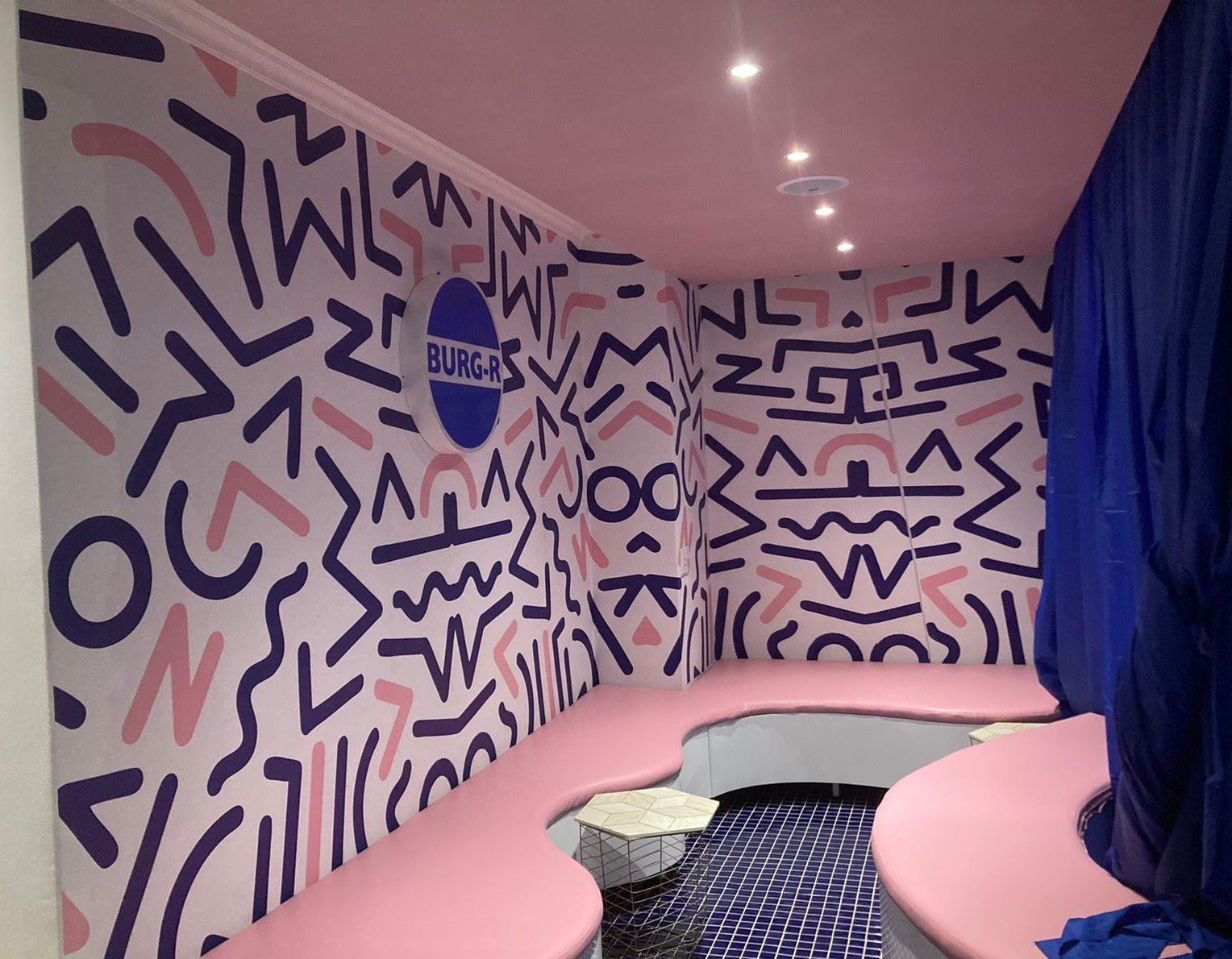 There's outdoor seating on a deck, while the inside space is for settling in, with a curvy pink couch large enough for the family or a group of friends, and round tables with chairs, or high stools. A mirror wall is guaranteed to please the selfie crew. If you're not in a rush, ask at the counter to have a shisha prepared while you wait for your order

If you're looking to escape the home office for a few hours Burg-R has extra plug points installed, great coffee for that extra fuel, and of course free wifi. 

The menu consists of five base burgers – the beef burger, double beef burger, cheeseburger, and for vegans or vegetarians there is a vegan burger as well as a bunless burger. From there you pick your choice of toppings – the first four are free – as well as sauces. Add-ons include an extra beef patty if you're that hungry, cheese, bacon, or avo. The hand-cut fries are well seasoned, hot and cold beverages are available, and of course, what's a burger without a milkshake? Pick between strawberry or vanilla, with the option of a whipped cream topping. `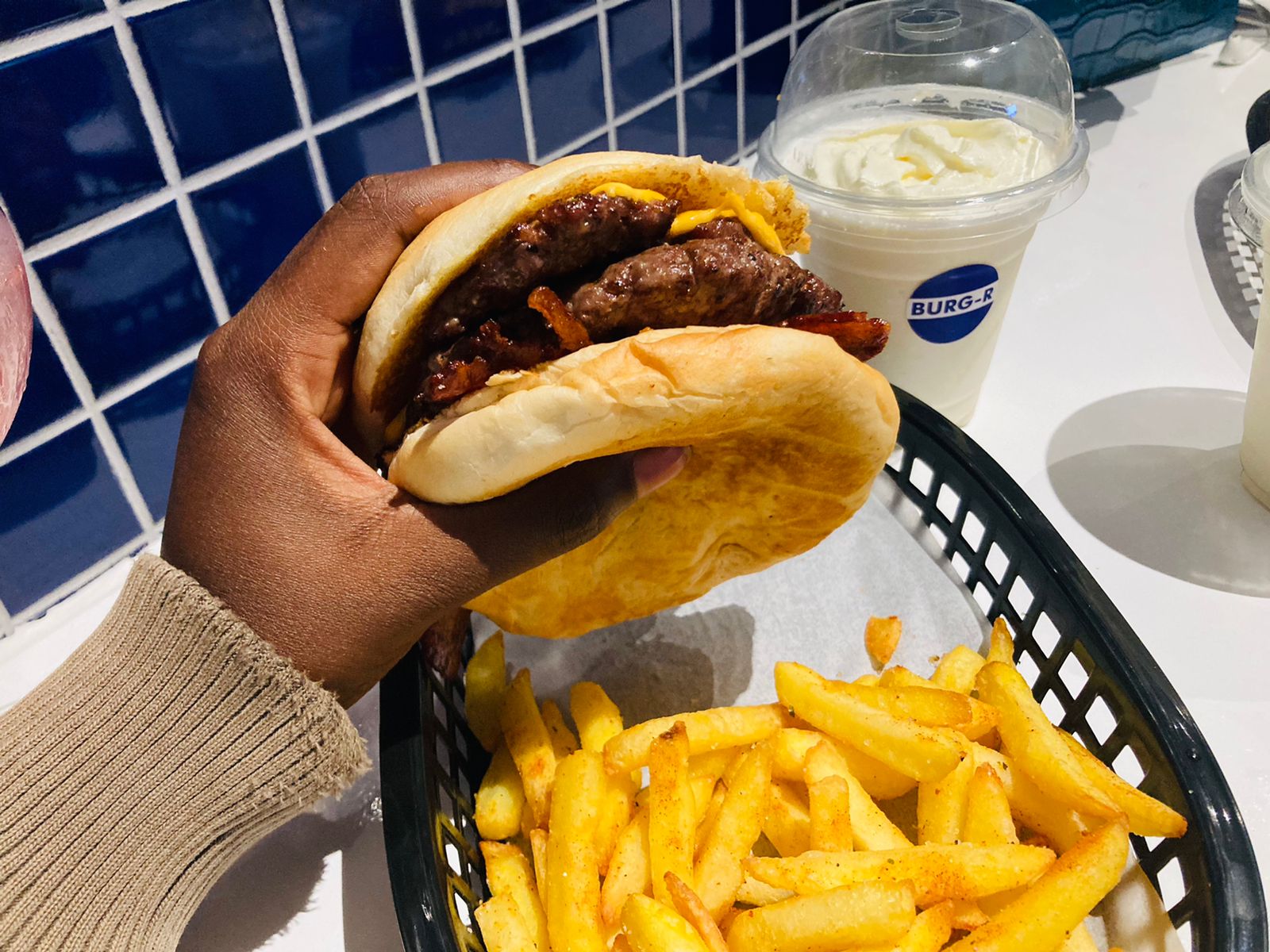 All the ingredients are fresh, buns are delivered daily, and the only stored product is the ice cream in the freeze which is blended to create the yummy milkshakes. Depending on what recipe you've created for your meal, you'll spend about R150 on your burger and a drink of your choice. A good spot whether you are heading out with the family, on a casual date, or for a quick lunch break.