Melville's main street 7th Street has always been known for its quirky mix of shops and cafes, its lack of franchise restaurants and a preference for small owner-run venues. When in 2016 developers bravely launched a new shopping complex built from shipping containers called 27 Boxes, just around the corner on 4th Avenue, it's this independent spirit that they hoped to harness. The vision was for dozens of small independent shops to occupy container-sized spaces in a purpose-designed centre with an adjoining terrace and rooftop space.

Unfortunately in the years following its launch the ambitious 27 Boxes centre has not always fared well on its trendy vision. Scores of restaurants and stores have come and gone, many of them at the swiftest blink-and-you-miss-it speeds. While there have been many misses, there have also been occasional hits. Those special venues that come along and hit the ground running make this centre a place to go. Venues such as Sewela Langeni's Book Circle Capital bookshop or fashion designer Palesa Mokubung's Mantsho (started at 27 Boxes, it has long since moved to a stunning showroom at Victoria Yards) and the always fun T-shirts and gift shop Krag Drag.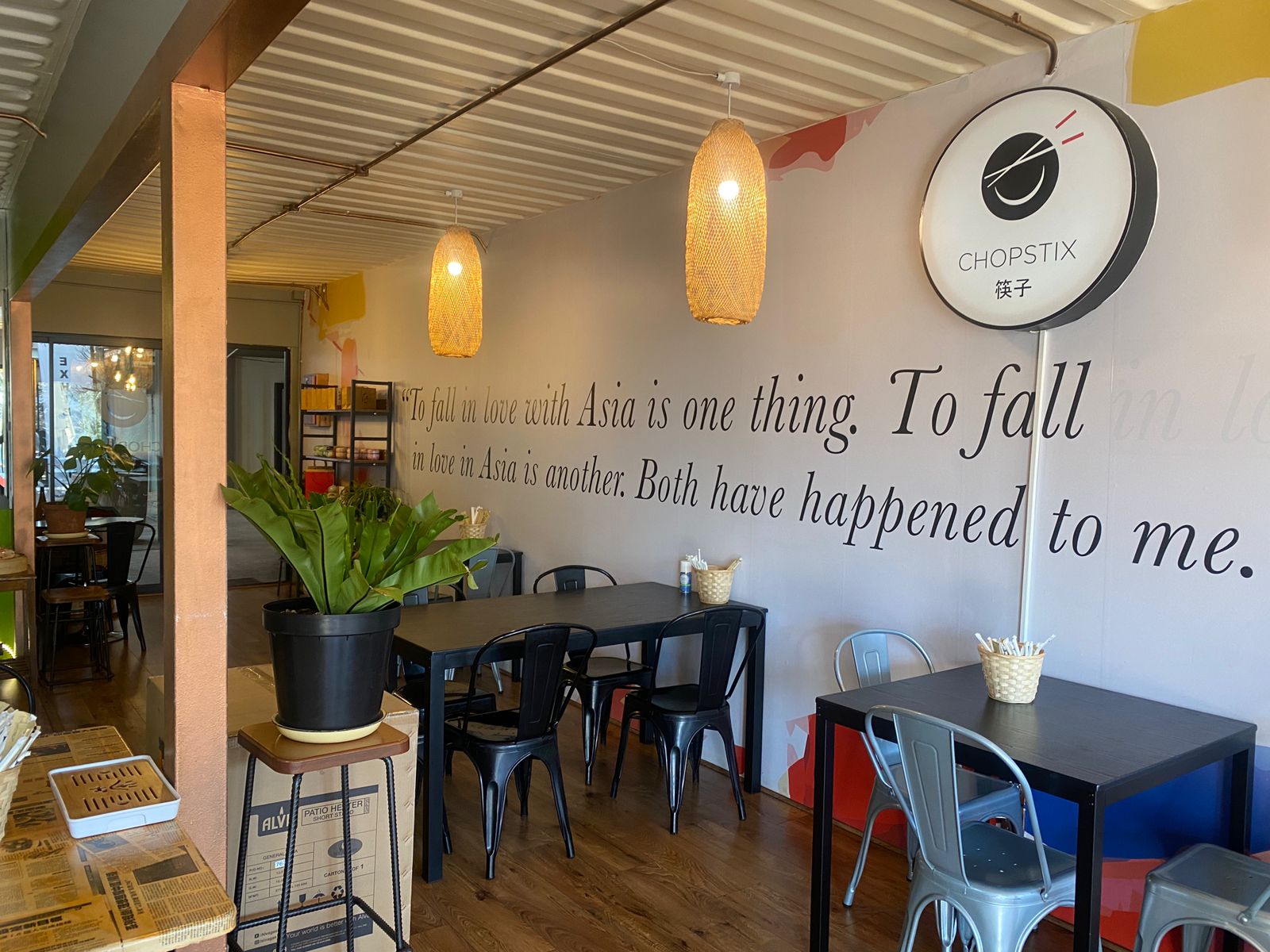 And now Charlie Chen's unassuming Chinese cafe Chopstix can add itself to this short but weighty list of fantastic venues that have given the at times ghostly 27 Boxes centre legs to run with. His food is that good.

The first key to success in this strangely designed shipping container centre is a street-facing location and Chopstix holds a prime spot on the elevated pavement parallel to the road. Grab a table outside or find a seat in the small and simple indoor space. Chopstix has some of the most wonderful waitstaff we have come across in a long while. Service was charming, efficient, friendly and with a genuine smile. And finally, of course, every good restaurant (especially one that also runs a takeaway service) needs to offer consistently good food. Happily, the excellent Chinese food on offer here really does the job.

The menu is relatively simple for a Joburg Chinese restaurant (head to one of the city's Chinatowns and you will often be greeted with a menu the size of a small novel) and is regularly updated as different ingredients become available. Charlie hails from Fujian province in south-east China although the dishes on the menu cover a wide range of regional styles and intriguingly the menu states "ask if there is something you would like. We may be able to organise it"...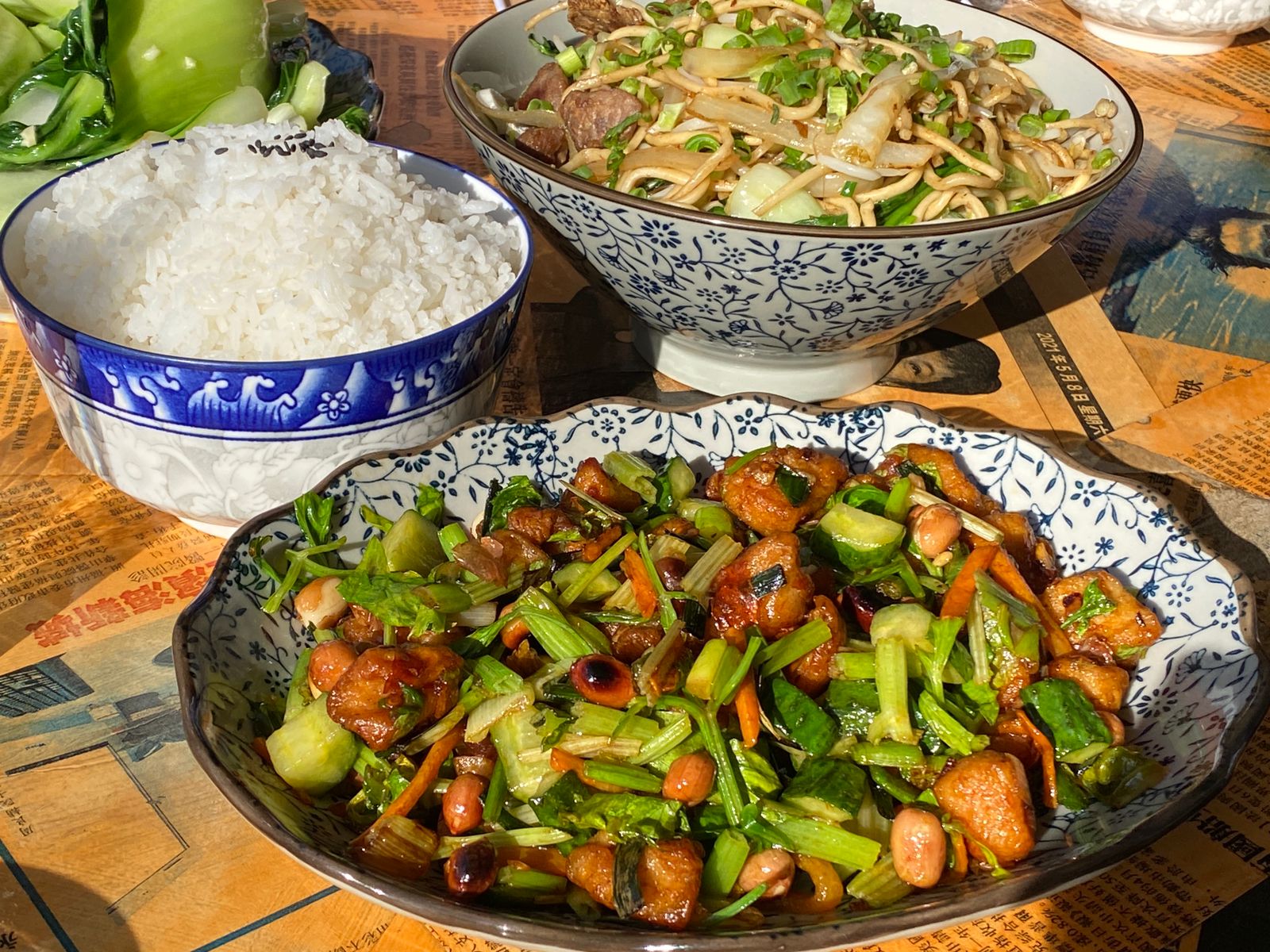 We recommend starting with some small plates and dumplings to share. The cucumber salad is a standout signature dish. These lightly smashed cucumbers come with a seriously crunchy bite, dressed in Chinese vinegar and soy seasoning and plenty of garlic and fresh coriander.

Also from the small plates menu the deep-fried fresh homemade tofu that we surprised ourselves by both choosing and then wholeheartedly enjoying, stood out. It had come recommended and is said to be another house speciality. Vegetarians, in particular, will love this firm take on tofu encased in a decent deep-fried crunch that is far from oily. Unexpectedly good when dipped in soy sauce and homemade Chopstix chilli oil.

To round out your sharing plates there's also a great choice of dim sum and dumplings filled with variations on pork and chives, prawn and shitake mushrooms and flavoursome pan-fried Chinese veg. Again these are all handmade according to authentic recipes Charlie brought from China.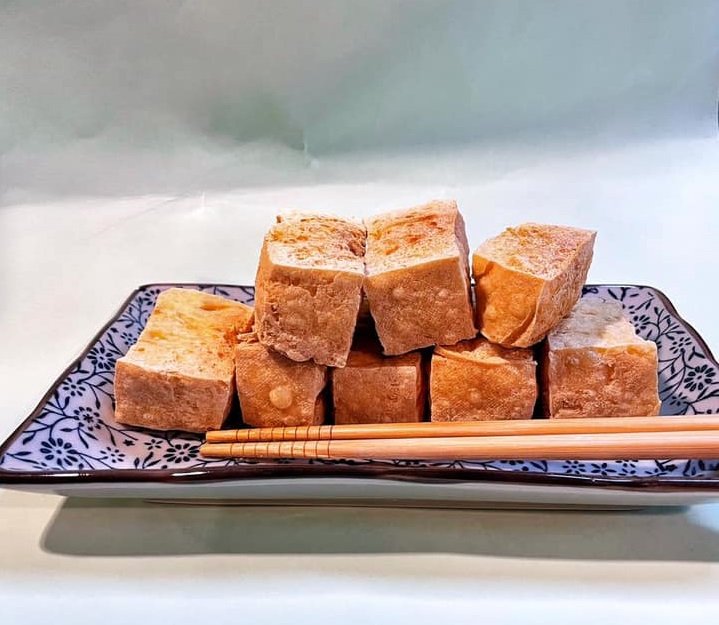 For mains, we dug in and continued our Chinese food odyssey with more well-executed classics including kung pau chicken – tender chicken wok-fried with peanuts, chilli and again the freshest crunchy vegetables and a huge bowl of fried noodles (chow mein) with crisp onion, cabbage and bean sprouts. And just because we couldn't get enough of these wonderfully crisp vegetables we opted to keep upping our vitamin count with a plate of stir-fried Chinese vegetables (in this case bok choi), again given that extra zing courtesy of even more copious helpings of garlic (don't forget to bring mints along for after dinner!).

In all, we ordered a reasonably priced meal for three people and left more than full with a bulging packet of leftovers to enjoy at home. If we had only saved a little more space, then for dessert we would have plumped for one of the steamed custard buns that we have seen many regulars praise on social media.

When it comes to drinks make the most of this authentic and casual Chinese dining experience by enjoying it with a pot or two of the excellent jasmine tea. Served in traditional style and sourced from Charlie's family tea farm in Fujian province, it's a wonderfully aromatic accompaniment to what is a lovingly executed and flavoursome take on everyday Chinese cuisine. 

*Just for the record, we visited unannounced and paid our own bill.