The first Chinese immigrants arrived in Joburg to work on the mines when the city was founded during the 1890s gold rush. By the 1900s Joburg's First Chinatown had been established along Commissioner Street in Ferrierasdorp, where today you can still find a few Chinese restaurants and a legendary Chinese supermarket run by the third generation of the Pon family.

Nowadays the city's Chinese community has moved and in recent decades brash new Chinatowns have been established in different corners of Joburg. In the 21st Century Joburg has also seen the rise of the 'China Mall', vast cut-price shopping malls generally found in more industrial areas of the city, selling Made in China clothing, electronics, accessories and homeware at exceptionally low wholesale prices. The original 500-store China Mall is located in Amalgam in the south and across the region there are various similar centres with names like 'Dragon City' and 'Oriental City', often known locally simply as 'the China mall'.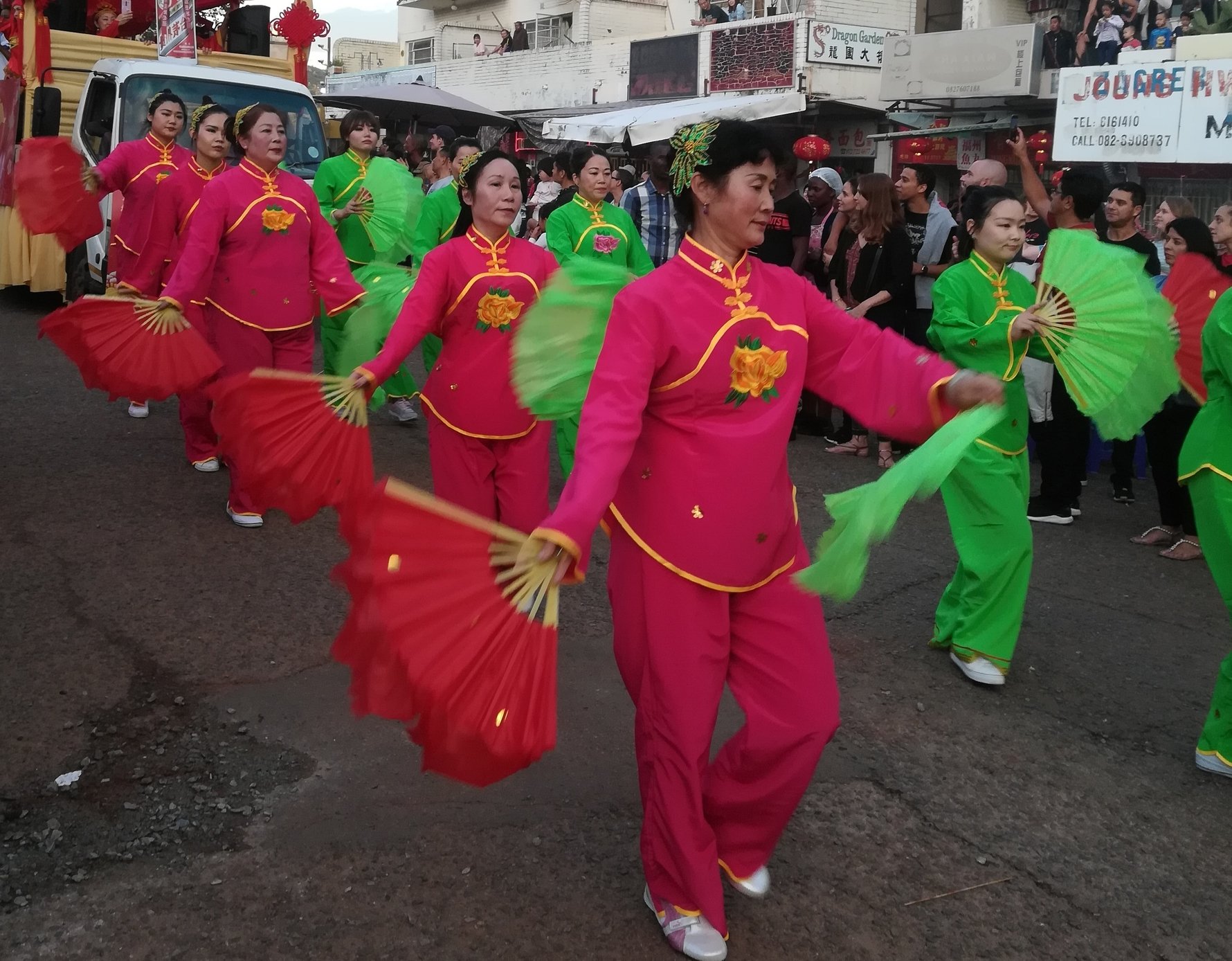 The cultural traditions of the old country are still upheld in Joburg's different Chinatowns, particularly the annual celebration of the Lunar New Year. Pre-Covid Chinese New Year was celebrated in extravagant and explosive style in both First Chinatown in the city and New Chinatown in Cyrildene with an incredible fireworks display and traditional dance and music performances. Unfortunately, since the onset of the pandemic in 2020 these exuberant parties have been put on hold.

Whether you are looking for an authentic Chinese restaurant or want to explore Chinese-South African culture on a walk through Chinatown, here's our guide to exploring Chinese Joburg.
FIRST CHINATOWN (FERREIRASDORP)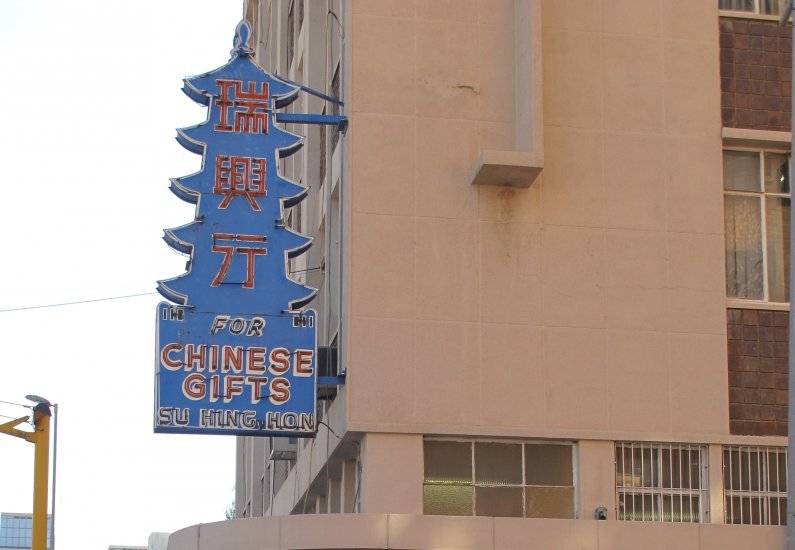 Between buildings 5 and 17 Commissioner Street is where the city's original Chinatown was first settled in Ferreirasdorp, close to the site of the first mining claims and the bustling market square. The settlement of Johannesburg was established in 1886 following the discovery of gold and by 1893 the growing mining camp already had at least seven established Chinese general stores. They were all clustered around this area. Despite apartheid restrictions and discrimination, this small Chinese community managed to flourish. Democracy was not kind to the city, and in the run-up to South Africa's first free elections there was a hasty flight by big business from the city centre, including a move of Chinese businesses from the historic 'First Chinatown' to other parts of the city.

Still, some stalwarts remain and today you can visit the area for Chinese food at the longest-surviving Chinese restaurant in the city, Swallow's Inn (bookings at +27 11 838 2946), or enjoy a typical yum cha brunch on weekends at the Ming Woo restaurant (bookings at +27 11 833 5924) and shop for Chinese condiments, spices and tea plus all kinds of other unusual items at the fantastic Sui Hing Hong supermarket.
NEW CHINATOWN (CYRILDENE)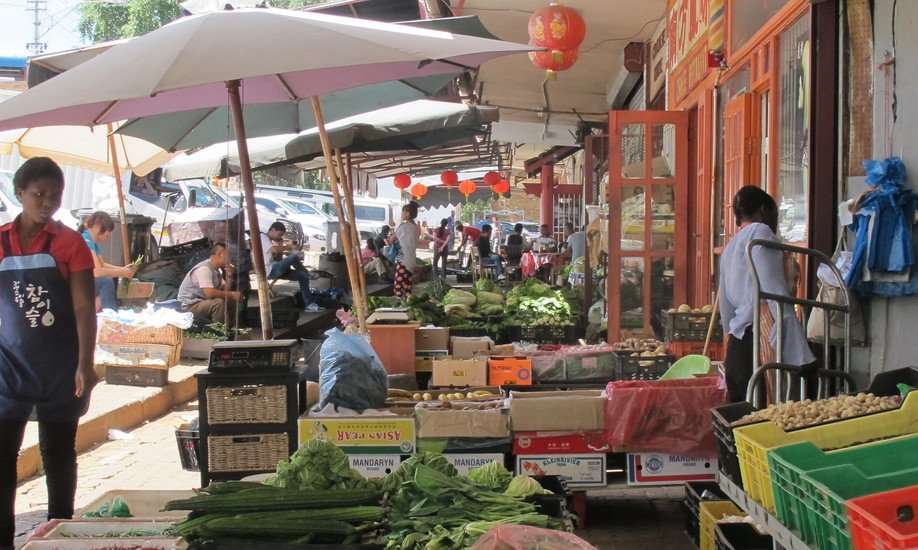 If you are looking for a lifestyle antidote to Joburg's designer districts you'll find it on Derrick Avenue in Cyrildene, Joburg's New Chinatown. A pair of impressive archways mark the entrances to the street and a change in tone from the surrounding suburb's 1950s genteel architecture. The storefronts are unmistakably Asian and include supermarkets, restaurants, tea shops, massage parlours, an acupuncturist and hair salons, while the streets are filled with fish stalls and vegetable markets. There is an authentic grittiness, which only seems to add to the area's charm. Places to eat tasty and well-priced Asian food abound, with everything from traditional yum cha to Szechuan hotpot and Thai food on offer. For the adventurous eater there is a lot of fun to be had in deciphering untranslated Chinese menus. 

Popular haunts include the always busy Shun De for weekend dim sum brunches (yum cha) and for steaming szechuan hotpot there's the no-frills Chong Qing Hotpot where there's also the option of (Chinese language) karaoke. For Thai food the distinctive Anong restaurant (which has its own Buddhist shrine) is very authentic.
RIVONIA CHINATOWN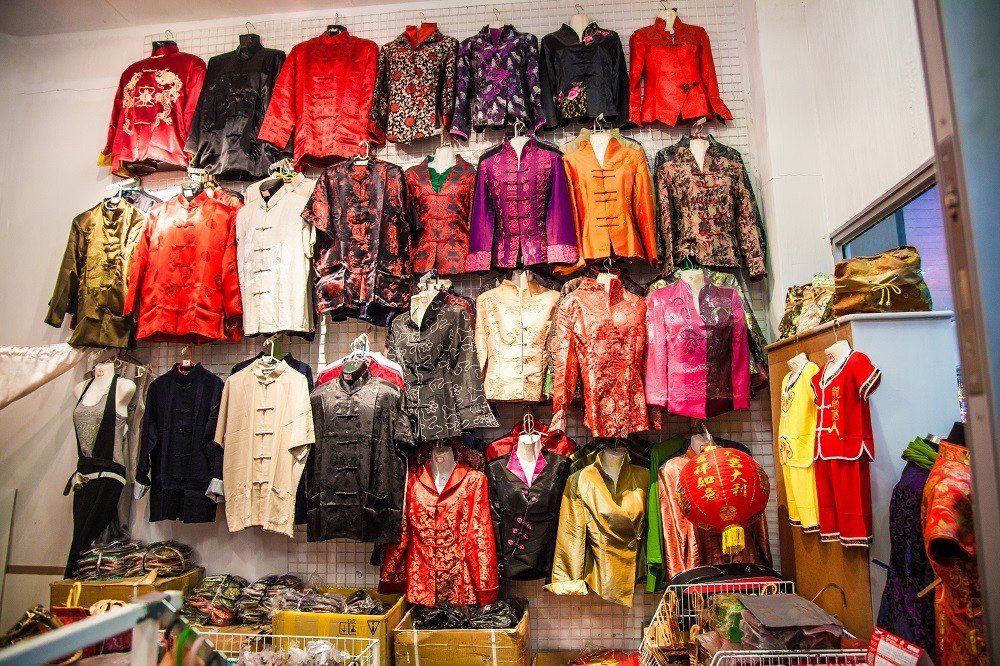 Sandton's unofficial Chinatown is clustered around a collection of low-key strip malls in Rivonia where you'll find basic and cheap Chinese, Korean, Vietnamese and Japanese eateries. This Chinatown is centred purely around retail and dining (unlike First and New Chinatown where Chinese-South African families also live) and has its very own China Mall called Oriental City, where you can buy all kinds of cut-price homeware, cheap Chinese electronics, luggage, clothing and the like. If you enjoy classic hotpot and barbecue restaurants this area has several options. 
CHINESE RESTAURANTS BEYOND CHINATOWN
While Joburg's Chinatowns each offer a great variety of authentic Chinese dining experiences, some of the city's best Chinese restaurants are found beyond these neighbourhoods. Below are our favourites.
Chopstix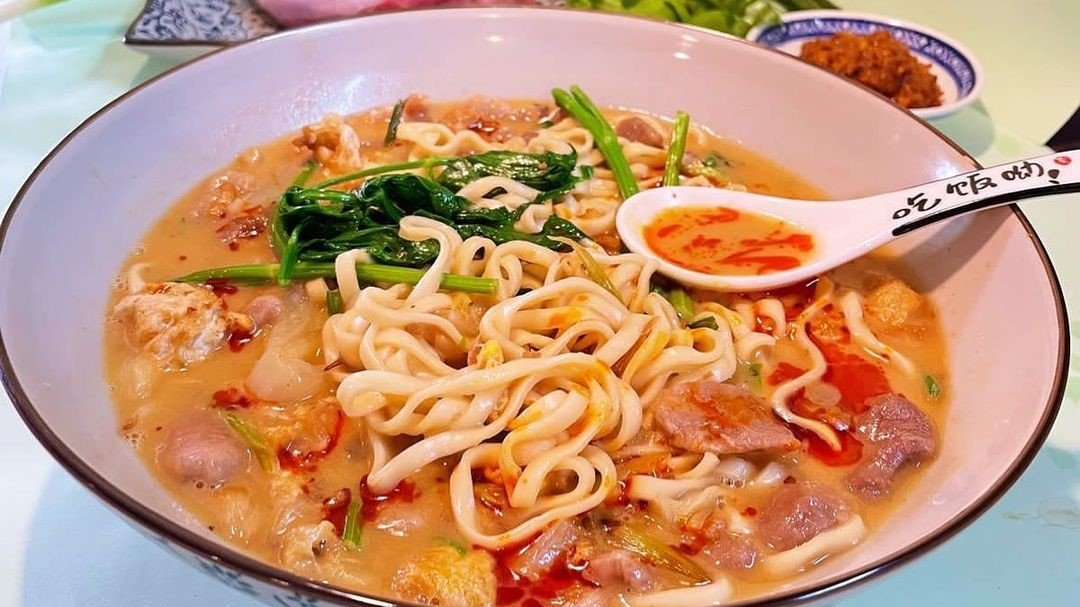 Occupying one of the small ground floor premises at Melville's 27 Boxes' centre, this tiny Chinese eatery opened in 2021 and quickly made a name for itself in the neighbourhood setting social media ablaze with rapturous praise for their dim sum offerings. It's fair to say that this restaurant now has a cult following. High on the list of favourite dishes are the authentic steamed dumplings and crispy potstickers, fluffy pork buns, brothy noodle bowls and a crunchy cucumber salad, all available to sit in or takeaway. Leading the kitchen is owner Charlie Chen who also loves to work on regularly bringing new and interesting traditional dishes onto the menu that local diners may be less familiar with. 
Emma Chen opened Red Chamber in 1989, named after one of China's greatest novels. In a roomy restaurant in Hyde Park Corner with tables spilling into the walkway the menu offers up a range of unforgettable Mandarin-style dishes striving for a harmony of taste, texture and aroma. The restaurant achieves a phenomenal class of consistency that other restaurants can only dream of. You can eat here for years and never have a bad meal (we certainly haven't). There are so many stars on the menu it's difficult to know where to start, but definitely make sure to try the chef's recommendations such as the famous spicy garlic cucumber salad, Peking Duck, sizzling beef and the spicy aubergine with pork. The service is efficient and friendly and Chen is usually on hand to answer any questions about the dishes.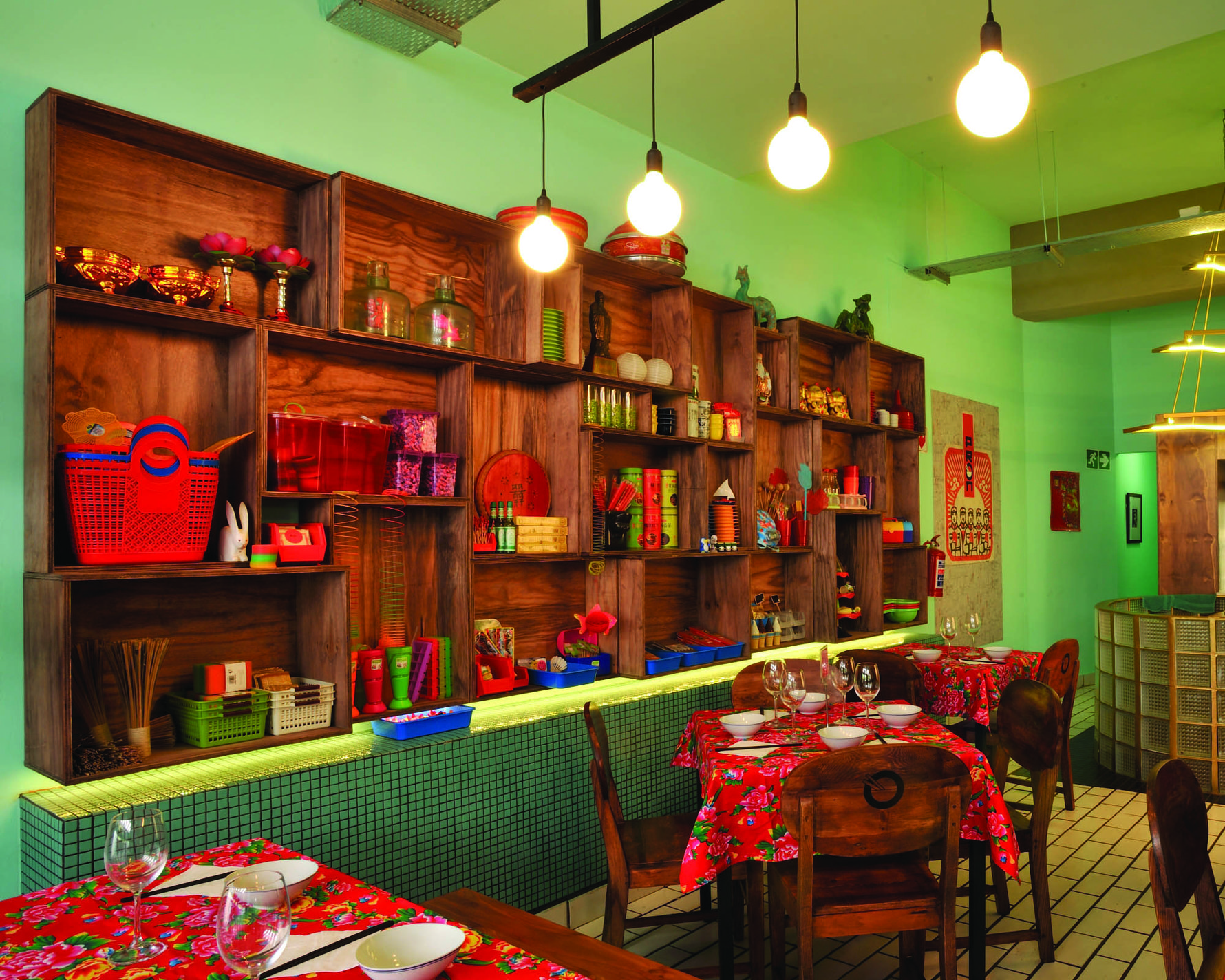 Emma Chen has a second Joburg restaurant, the casual noodle spot PRON in Linden. Launched in 2015, at PRON Chen decided to go back to her roots and pay homage to the tastes of her childhood, specifically the northern Chinese food that she grew up with. This means no deep-fried dishes, no rice and definitely no sweet and sour sauces. Chen's northern Chinese cuisine centres on the noodle, made on-site in the traditional northern Chinese fashion using wheat rather than rice to achieve a thick, chunky noodle with a bite, served in a hearty, subtly flavoured broth. Noodle options include spicy beef, tofu and vegetable, chashao pork or Sichuan chilli chicken. Order some of the traditional crispy bread to snack on for starters.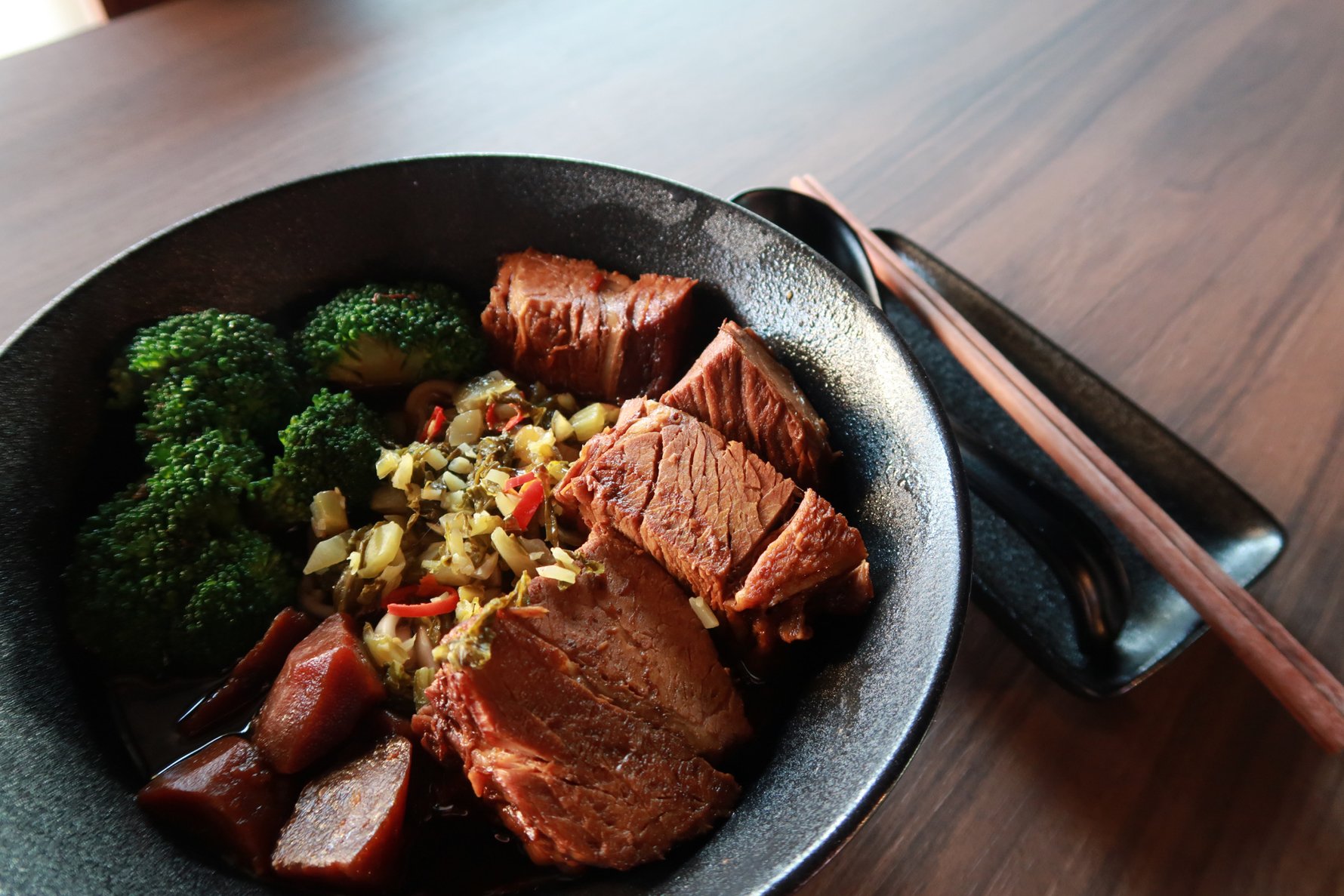 This compact noodle bar specialising in hearty noodle bowls is tucked away in an unremarkable Parkmore strip mall and was launched in winter 2021 after running as a popular weekend market stall. At the helm are Daniel Liu and Ling Chiu who come from a long line of Chinese restaurateurs. Liu's parents ran the acclaimed Hong Kong Chinese Restaurant in Pretoria in the 1990s, while grandfather Z.C. Tamkei was born in Bulawayo and later moved to GuangZhou, China before returning to Zimbabwe in 1972 to open the Spring Roll Center in Harare. The food at Obento is inspired by Liu and Chiu's travels in far east Asia and by classic home style dishes enjoyed by the family. Rich, filling and nostalgic, this is authentic Chinese cuisine made with love. The menu is very short, listing only a few noodle bowls plus pork buns and fried chicken to start. 
This bookings-only pop-up restaurant in Forest Town is overseen by the vivacious Su-Yen Thornhill of Scottish-Chinese extraction. After securing a booking online (check out the Chez Fong Facebook page for all the info), arrive at Su-Yen's home by the time appointed and get ready for a fun night out with a multi-course Asian-influenced tasting menu of between eight and ten courses. The menus are different every time and not always strictly Chinese with lots of Thai, Japanese and Vietnamese influences. Everything you will taste is homemade and beautifully plated. In addition to opulent ten-course themed banquets, Chez Fong also now hosts regular three-course lunches and early dinners. Meals are strictly by prior booking only. 
DAY TRIPPING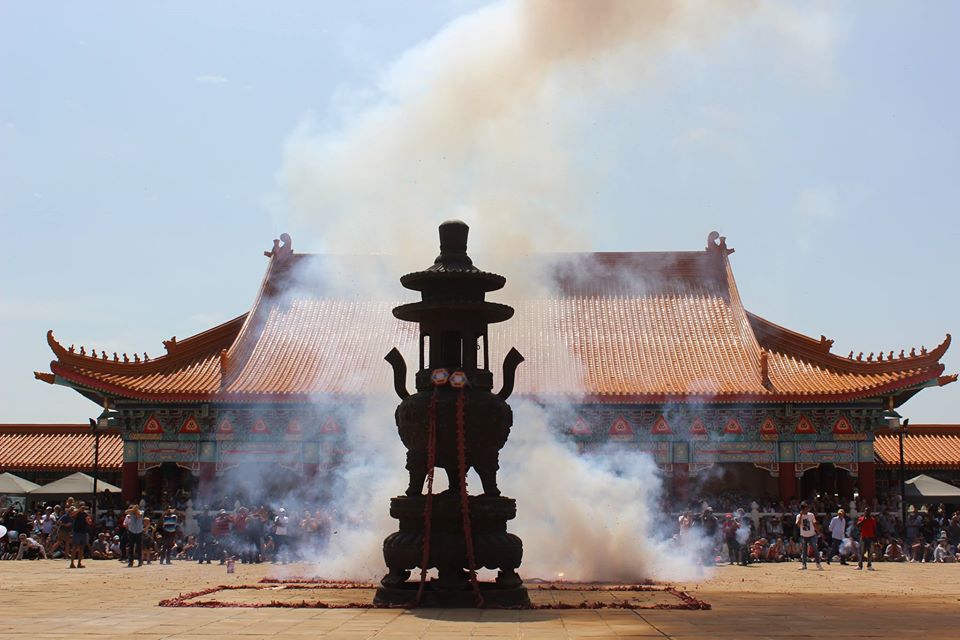 The magnificent Nan Hua Temple was built by the Taiwanese Buddhist community in South Africa and is the largest Buddhist temple in the Southern Hemisphere. It is located in Bronkhorstspruit near Pretoria (about 75 minutes drive northeast of Joburg) and actually encompasses an entire suburb where the streets also have Chinese street names. The huge temple complex is elaborately decorated with giant golden Buddha statues, colourful gates and sculptures of Chinese dragons. The temple has a regular programme of activities and meditation workshops and big celebrations are usually organised for major religious festivals and Chinese New Year. The temple also serves a vegetarian lunch on Sundays from 12:00–13:00. Visitors are asked to show respect for this religious site by dressing appropriately (no mini skirts, vests etc). The temple is open 09:00–17:00 (closed Mon) and entrance is free.