It's the season to eat. And to make life even easier, we have put together a list of how to do just that. Treat the family to a Christmas Eve Dinner, a Christmas Day Lunch or Brunch (suffice to say, booking is essential for all), or even plonk yourself on the couch and order a festive holiday food delivery box from one of these Joburg restaurants this year...

For a luxury stay just outside the city, locals turn to The Cradle Boutique Hotel in the Cradle of Humankind, where guests can stay in a high-end thatched-roof cottage with a private viewing deck and enjoy sundowners with a panoramic view of the Highveld valley below from the verandah of the Cradle Restaurant. Their Pavillion Restaurant is doing an absolute spread of a Christmas Lunch that includes seasonal salads, rosemary leg of lamb, glazed ham, lemon and herb chicken and an array of desserts. Plus there's a swimming pool and a jumping castle for the kids.

Christmas Lunch is R595 p.p for adults and R350 for kids on Sun, Dec 25. Booking is essential, email reservations@thecradle.co.za to reserve your spot.
 

Head to Sandton for a lavish lunch and brunch buffet experience. 

Christmas lunch is R750 p.p and includes festive entertainment. Booking is essential. Call +27 10 880 4449 or email info@hotelsky.co.za.

The gorgeous, upmarket Greek restaurant on Parkhurst's high street, Kolonaki Greek Kouzina, is hosting a Christmas Day lunch from 11:00 – 16:00. The atmosphere at Kolonaki is always festive and reminiscent of a Greek island, with a real sense of welcome as you enter the doors of the restaurant with its buzzing wraparound balconies and fashionable crowd. 

Christmas Lunch is R600 p.p on Sun, Dec 25. Booking is essential. Call  +27 10 900 3319 or email info@kolonaki.co.za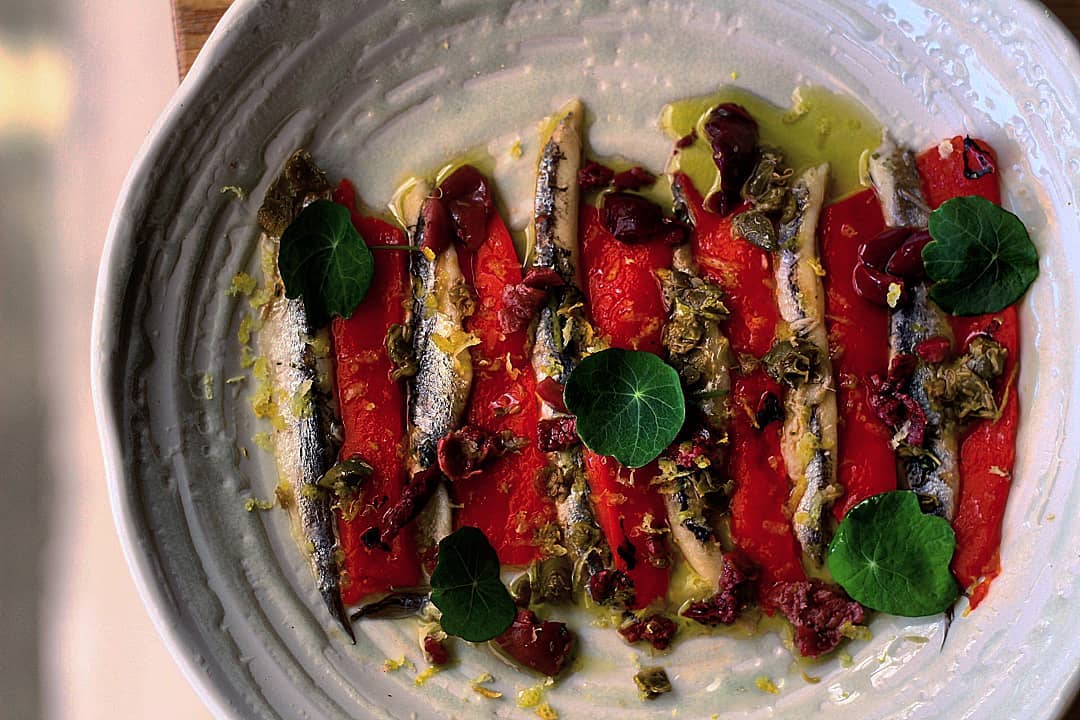 With its signature Christmas Eve, Christmas Day, Boxing Day and New Year's Eve and Day brunches, buffets and dinners, the luxurious The Four Seasons Hotel The Westcliff has you sorted for the whole holiday season. With seasonal menus with a South African twist at the on-site restaurant Flames curated by Chef Daniel Payne and live entertainment, The Westcliff will feel festive for any holiday meal or special end-of-year celebration. 

For more info and to book, call +27 11 481 6000 or book through Dineplan.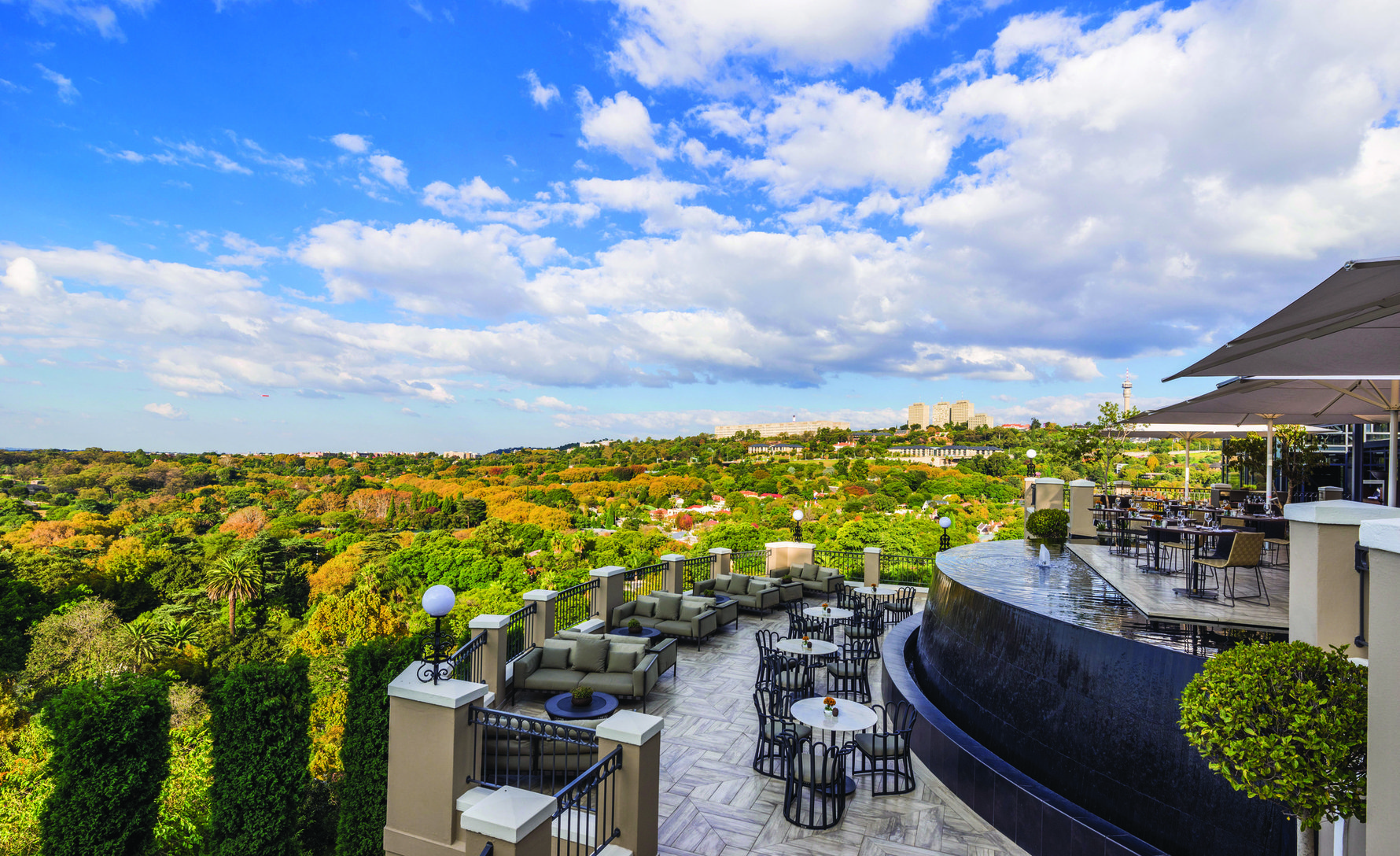 This swanky restaurant is always abuzz in the heart of Rosebank, and with a scrumptious menu designed by Chef Marco Robert, signature cocktails and the most exquisite décor to lap up we're not surprised. Look forward to indulging in a selection of Chef's Christmas lunch specials from 12:00 – 17:00 along with their everyday a la carte menu, all whilst the sultry sounds of live, festive jazz get you in the mood to celebrate. 

Christmas Lunch is served on Sun, Dec 25. To book your table go here. 
The fresh and fashionable
Radisson RED Rosebank
 is offering a Christmas Lunch that includes a seafood bar with poached, whole salmon and prawns, as well as a carvery with glazed gammon and smoked, braised brisket with a selection of tantalizing desserts. Sorted!
Christmas Lunch is served on Sun, Dec 25. Booking is essential; email info.rosebank@radissonred.com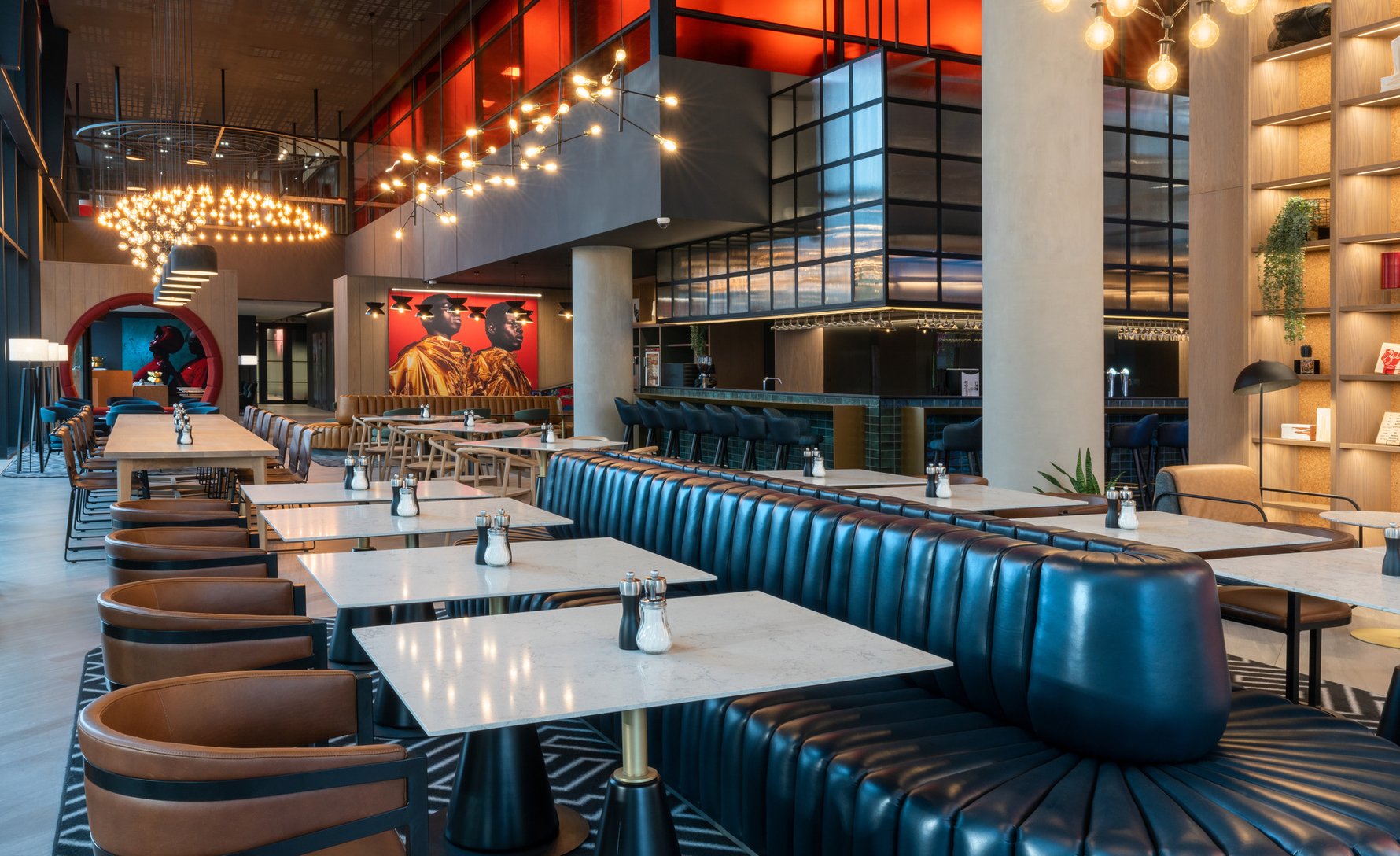 ROAR Bistro & Bar, the tapas-style restaurant located on quiet Maude Street in Sandton Central is hosting a Christmas Day Lunch buffet from 12:00 – 16:00 that includes a welcome drink and live entertainment, and you can even add bottomless Graham Beck bubbles at R300 p.p. Ensure you go hungry as there's a harvest table, a hot buffet, a whole roast carvery section, as well as a tantalising selection of desserts!

Christmas Buffet Lunch is served on Sun, Dec 25 and is R950 p.p, half-price for kids under 12. Reservations are required. Call +27 11 245 4846 to book.
The sumptuous Saxon Hotel, Villas & Spa is built for leisure and exclusivity – an island of tranquillity set within 10 acres of landscaped gardens in upmarket Sandton. The on-site fine-dining restaurant Qunu has created special four-course menus for Christmas Eve Lunch and Dinner and Christmas Day Lunch and Dinner. With delectable options such as wagyu fillet and marula-glazed gammon, as well as fantastic vegetarian and gluten-free dishes, there's something for everyone. Treat yourself. 

Christmas Eve Lunch and Dinner are served on Sat, Dec 24 and is R2,950 p.p. excluding wine; Christmas Day Lunch and Dinner is on Sun, Dec 25 and is R3,250 p.p. excluding wine. Book through Dineplan or email info@saxon.co.za for more info. 
The superb fine-dining restaurant, Séjour at The Houghton Hotel, is celebrating this Christmas with a feast of a three-course lunch that includes honey and mustard-glazed gamon, chicken Ballontine, lamb rump, roasted baby carrots, potato dauphinois, broccoli with a mico-crumb and grilled butternut with a passion fruit dressing and pumpkin seeds... and that's just the main course. 

Christmas Day Lunch is served on Sun, 25 Dec and is R1,400 p.p. for three courses; children under the age of 12 years are half-price. Booking essential. Call +27 11 032 5535 or email info@sejour.co.za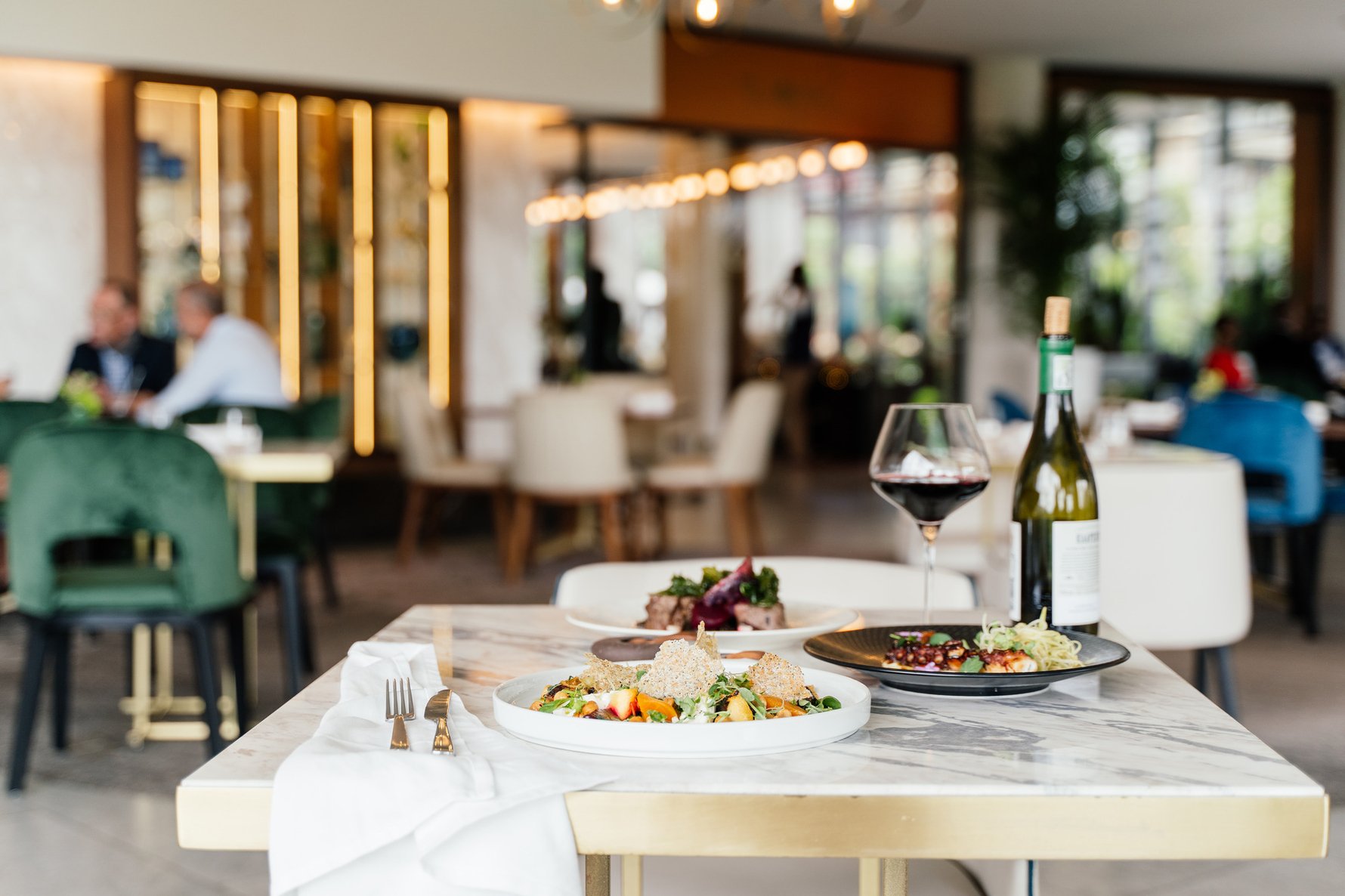 Bundles and boxes
DumplingD are purveyors of delectable handmade dim sum, made to order, then frozen to retain their freshness for delivery and cooking or reheating at home. Using locally sourced ingredients, DumplingD's regular menu includes potstickers, dumplings, bao buns, wontons, soups and broths, dipping sauces and various pantry items, and for the holidays, DumplingD's created a Festive Season Party Bundle. It includes crispy chicken-wing drummettes with a Korean Gochujang sauce, pulled-pork bao bites, Thai corn fritters with a sweet-chilli ginger sauce and your choice of potsticker, dumpling or wonton. 
The Festive Season Party Bundle is R520. The last day for orders before they close for the holidays is Tues, Dec 12, for delivery (within a 25-km radius of Parkview only), or collection on Thu, Dec 14; order here.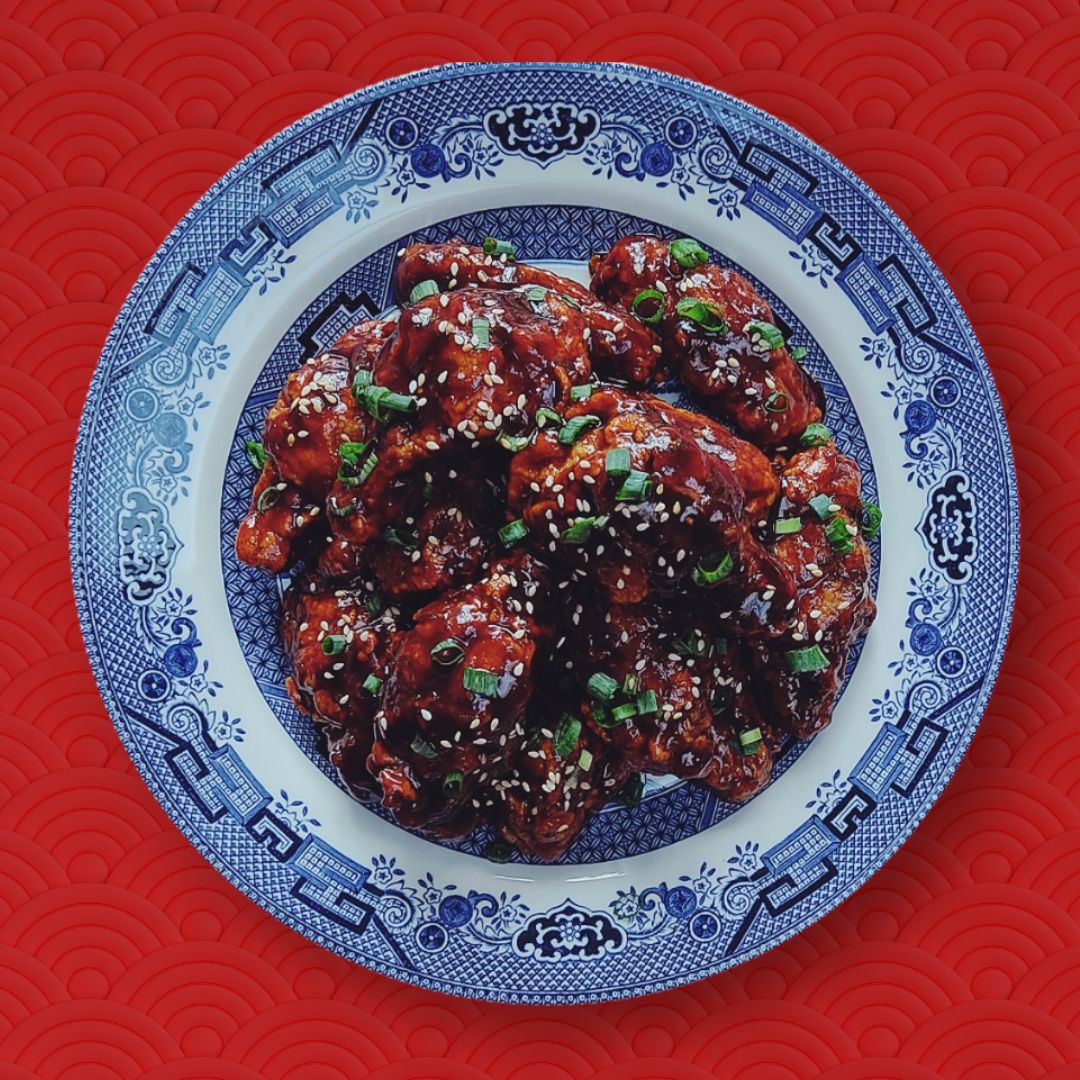 UCook, a popular meal-kit delivery service, revealed its latest series of occasional boxes and they're just in time for the busy festive season. Each Festive Box features ingredients to make a classic Christmas or New Year's Dinner. For the meat-eaters, there are options of a sirloin roast, crispy pork belly and roast chicken for mains. For a veg-friendly alternative, there's a creamy mushroom and leek phyllo pie. Each meal kit also comes with ingredients for a moreish starter, salad and hearty sides, traditional dessert and drink mixes. Take all the credit, without having to brave the shops. 

The limited-time Festive Boxes start at R800 each; order here for delivery on Fri, 22 Dec.