It's the season to eat. And to make life even easier we have put together a list of how to celebrate. Treat the family to a Christmas Day lunch or brunch, Christmas Eve dinner or festive holiday food delivery box from one of these Joburg restaurants this year.
Christmas Eve and Christmas Day Buffet at Four Seasons Hotel The Westcliff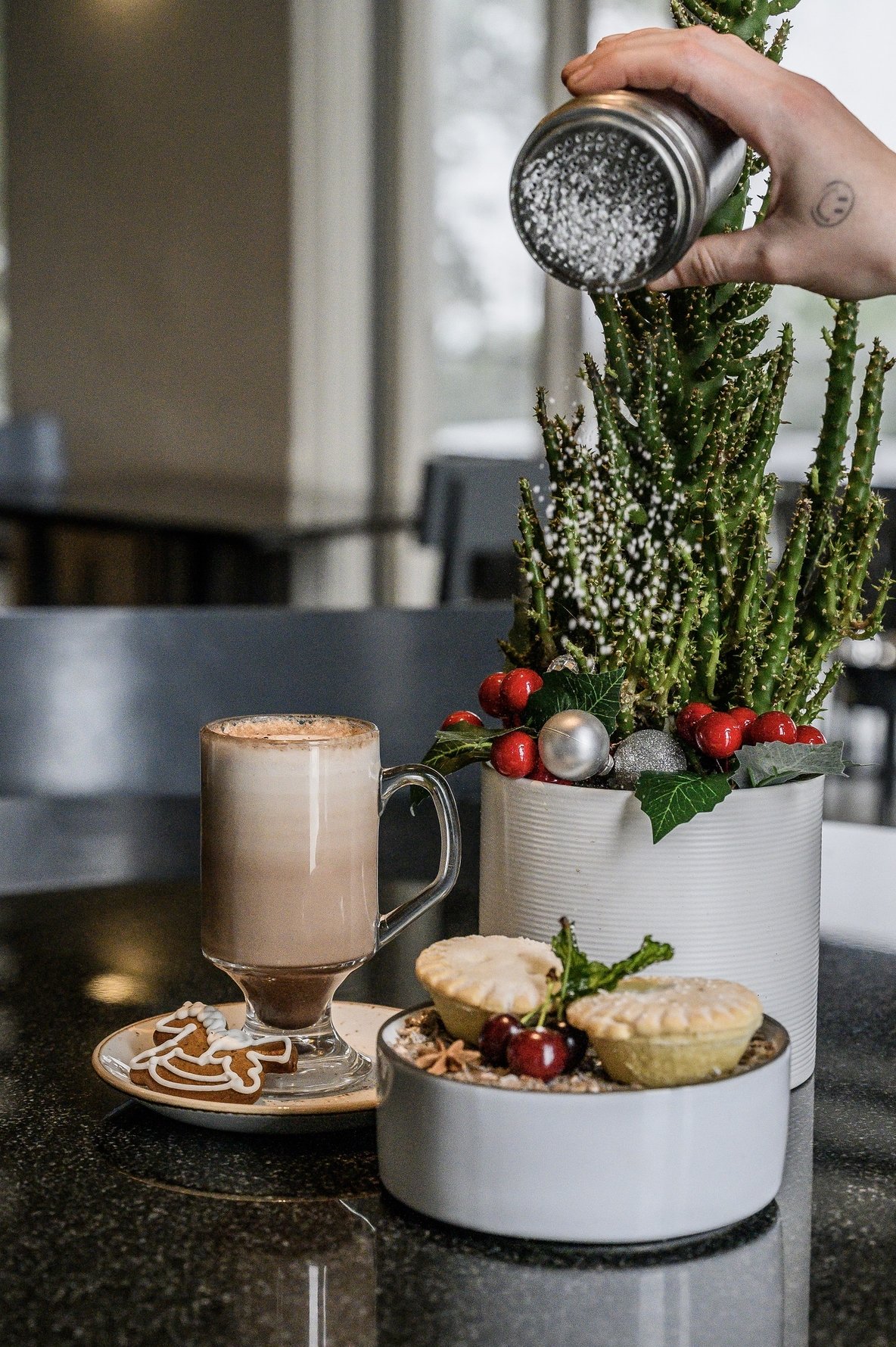 With its signature Christmas Eve, Christmas Day and Boxing Day buffet and brunches, the luxurious Four Seasons Hotel The Westcliff has you sorted for the whole holiday season. With seasonal menus and cocktails curated by Chef Daniel Payne, live entertainment and chic holiday decor throughout the hotel and on-site restaurant and bar, The Westcliff will feel festive for any holiday meal or special end-of-year celebration. 

For more info and to book, call +27 11 481 6000 or email reservations.johannesburg@fourseasons.com.
Christmas Eve Dinner at Marble
Celebrate the holiday season in style at David Higgs's acclaimed rooftop restaurant Marble at Keyes Art Mile in Rosebank. The upscale restaurant is always a wonderful venue to celebrate any special occasion and hosts an extra special Christmas Eve Dinner that includes a glass of Champagne on arrival and a three-course a la carte menu (excluding additional drinks).

Christmas Eve Dinner takes place on Sat, Dec 24 and costs R1500 per person. Reservations are essential. Call +27 10 594 5550 or email info@marble.restaurant to book.

Christmas Buffet at Radisson Red Hotel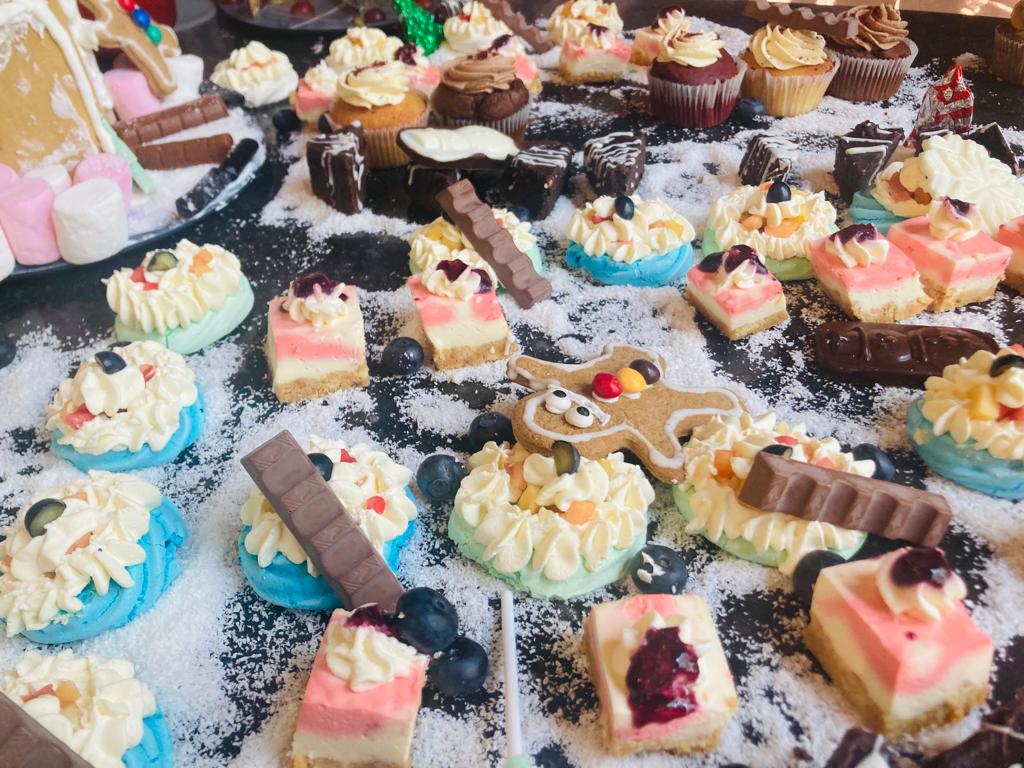 The super fresh and welcoming Radisson Red Hotel invited us for Friendmas lunch to have a sneak peak and taste of their Christmas menu. Whether you're looking for a place to have your year end function or an intimate get-together, the Festive Menu include a Braai Menu, Brazillian Menu, Mexican Menu or Western Menu each at R550 per person available Tue-Fri until Thu, Dec 15 2022. Christmas Week Specials are available from Mon Dec 19 - Sat Dec 24 and includes a 3 course set menu for R550 per person, Christmas Platters for 2 from R165 per person. Christmas Day Lunch is available on Fri Dec 25 in the for of a Family Table Buffet for R750 per person, kids under 12 half price. 

Booking is essential to avoid dissapointment.Call +27 10 023 3580 or email
info.rosebank@radissonred.com to book. 

Christmas Eve Dinner and Christmas Day Lunch at the Saxon Hotel
The sumptuous Saxon Hotel, Villas and Spa is built for leisure and exclusivity – an island of tranquillity set within 10 acres of landscaped gardens in upmarket Sandton. The on-site fine dining restaurant Qunu has created special four-course menus for Christmas Eve Dinner and Christmas Day Lunch and Dinner. All meals include an arrival drink and canapes in the Piano Lounge. 

The Christmas Eve Dinner takes place on Sat Dec 24 and costs R2500 per person (excluding wine). The Christmas Day Lunch and Dinner take place on Sun Dec 25 and each cost R2850 per person (excluding wine). Reservations are essential. Call +27 87 375 7777  or email info@saxon.co.za to book.

Christmas Eve Dinner and Christmas Day Lunch at Radisson Blu Sandton
The Radisson Blu Hotel Sandton presents a programme of festive meal specials, including a Christmas Eve Dinner and Christmas Day Lunch, as well as New Years Eve parties to look forward to. The Christmas Eve Dinner comprises a three-course plated meal with a welcome drink on arrival and a menu that features an array of dishes to choose from for each course. The Christmas Day Lunch Buffet features a bounty of sumptuous dishes to sample, including a carvery station and a selection of hot plates.

The Christmas Eve Dinner takes place on Sat Dec 24 from 18:30-22:30, includes a three-course meal, as well as a welcome drink on arrival, and costs R495 per person. The Christmas Day Lunch takes place on Sun Dec 25 from 12:30-15:30, includes a buffet lunch as well as a welcome drink on arrival, live music and entertainment for the kids, and costs R720 per person. Email tanith.hillocks@radissonblu.com to book.

Christmas Eve Dinner and Christmas Day Lunch at ROAR Bistro and Bar 
ROAR Bistro and Bar, a new tapas-style restaurant located on quiet Maude Street in central Sandton hosts a Christmas Eve dinner service and Christmas Day lunch service. Live entertainment will accompany your meal and a special welcome drink is included in the cost. The lunch menu features an amuse-bouche of tempura fried oysters, alongside tortellini filled with oxtail ragu and a seaweed salad for starters.

Christmas Eve dinner and Christmas Day lunch are R750 per person; includes welcome drink and live entertainment. Christmas Eve dinner takes place on Sat Dec 24 between 18:00-21:00 and Christmas lunch on Sun Dec 25 12:00-16:00. Reservations are required. Email roar@roarbistroandbar.co.za to book.
 
Christmas Day Lunch at Kolonaki Greek Kouzina
The latest restaurant on the Parkhurst high street, Kolonaki Greek Kouzina, hosts an all-day Christmas Day lunch special, offering a series of set menus, as well as their usual main menu. The set menus are designed for sharing with your table of loved ones, featuring a selection of jars and dips, as well as traditional Greek meze, small plates and mains. The atmosphere at Kolonaki is festive and reminiscent of a Greek island, with a real sense of welcome as you enter the doors of the restaurant with its buzzing wraparound balconies and fashionable crowd. 

Kolonaki's selection of three Winter Celebration menus are R450, R600 or R800 per person and will be available on Sun, Dec 25 all day. Reservations are essential. Email info@kolonaki.co.za to book.
 
Christmas Day Lunch at The Culinary Table 
Family-run restaurant The Culinary Table in Lanseria regularly changes its menu with the seasons, using an honest garden-to-table practice with ingredients fresh from their kitchen garden. For a fresh feast in the beautiful surroundings of Lanseria, head to The Culinary Table for its Christmas Day Lunch special.

The Culinary Table hosts a Christmas Day Lunch on Sun, Dec 25. Arrival from 12:00 for lunch service at 13:00. The cost is R1650 per person, with a discounted rate of R800 for children under 13. Reservations are essential. Email table@culinary.co.za to book.
 
Christmas Day Lunch at The Cradle Boutique Hotel
For a luxury stay just outside the city, locals turn to The Cradle Boutique Hotel in the Cradle of Humankind, where guests can stay in a high-end thatched-roof cottage with a private viewing deck and enjoy sundowners with a panoramic view of the Highveld valley below from the verandah of the Cradle Restaurant. Even if you're not staying overnight, The Cradle Boutique Hotel has you sorted for an extra special Christmas lunch. Their farm-to-table Christmas Lunch menu features traditional dishes with luxurious special touches.

The Christmas Lunch menu will be served on Christmas Day, Sunday Dec 25. Dinner is R750 per person, plus an extra R180 per person for the wine pairing. There is also a separate children's menu for R180 per person. Call +27 87 353 9599 or email reservations@thecradle.co.za to book.
 
Frozen For You takes the stress out of holiday meal planning 
Frozen For You is a frozen meal service whose expansive selection of frozen dishes can be pre-ordered online for delivery or picked up from one of their many retail stores in Gauteng, KwaZulu-Natal and the Western Cape. Stock your freezer with various dishes to always have a home-style meal on hand or plan your whole holiday spread around a combination of seasonal dishes. We love how you can also order frozen meals for others, as a thoughtful gesture for a friend or as a special holiday gift. If you are one of the lucky ones escaping to the coast for the December holiday, Frozen For You still has you covered, offering pre-order and meal delivery to Knysna, Plett and St. Francis, available from Dec 1 2022 to Jan 6 2023 only.
 
Pre-order DumplingD's Roasted Duck Meal Kit for a special Christmas lunch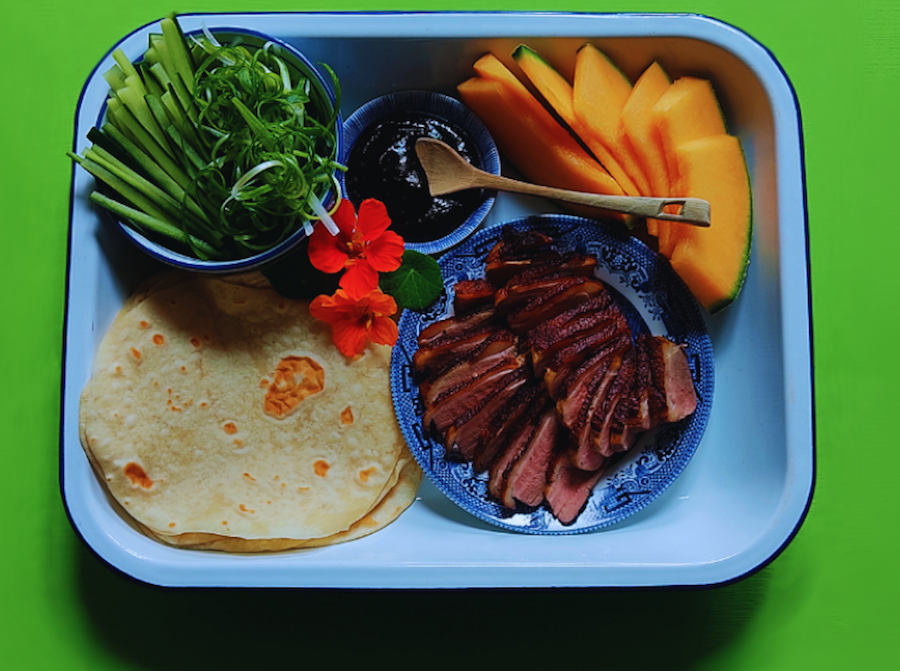 DumplingD are purveyors of delectable handmade dim sum, made to order then frozen, so as to retain their freshness for delivery and cooking or reheating at home. Using locally sourced ingredients, DumplingD's regular menu includes potstickers, dumplings, bao buns, wontons, soups and broths, dipping sauces and various pantry items, and for the holidays, DumplingD's created a Five Spice Roasted Duck with Mandarin Pancakes Meal Kit for R220 (feeds four). Order the meal kit in advance or stock up on a taster pack of dumplings for an extra special Christmas lunch. The last day for orders before they close for the holidays is Tues Dec 13, for delivery or collection on Thurs Dec 15. DumplingD deliver within a 25km radius of Parkview only and shipping is free on orders over R1 000.
 
UCook's festive occasion boxes are a host's secret weapon
UCook, South Africa's favourite meal kit delivery service, revealed its latest series of occasional boxes and they're just in time for the busy festive season. Each festive occasion box features ingredients to make a classic Christmas or New Year's dinner. For the meat-eaters, there are options of a sirloin roast, crispy pork belly and roast chicken for mains. With pescatarain and veg friendly alternatives, hot-smoked trout and chermoula-roasted cauliflower. Each meal kit also comes with ingredients for a moreish starter, salad and hearty sides, traditional dessert and drink mixes. Take all the credit, without having to brave the shops.