In a bustling and immensely sprawling city, where traditionally hotels mean business and have been more focused on providing conferencing space than leisure experiences, The Houghton Hotel is a rarity. It's not that you can't host a conference or a function in their perfectly appointed spaces, or make use of a state-of-the-art business centre for meetings. It's more that those are the last places you will want to spend time, knowing what lies in wait beyond the meeting room. 

"The Houghton" is a palace of leisure in Johannesburg. Nestled into the lush greenery of an 18-hole Jack Nicklaus-designed golf course at Houghton Golf Club, the hotel is part of an upmarket residential complex that launched in 2019 (costing around R680-million to complete) amid much flash and fanfare. In retrospect the fuss was justified.  The Houghton Hotel is an immense complex with knockout outdoor spaces that includes acres of parkland, a glorious spa, and more swimming pools than you'll have time to enjoy.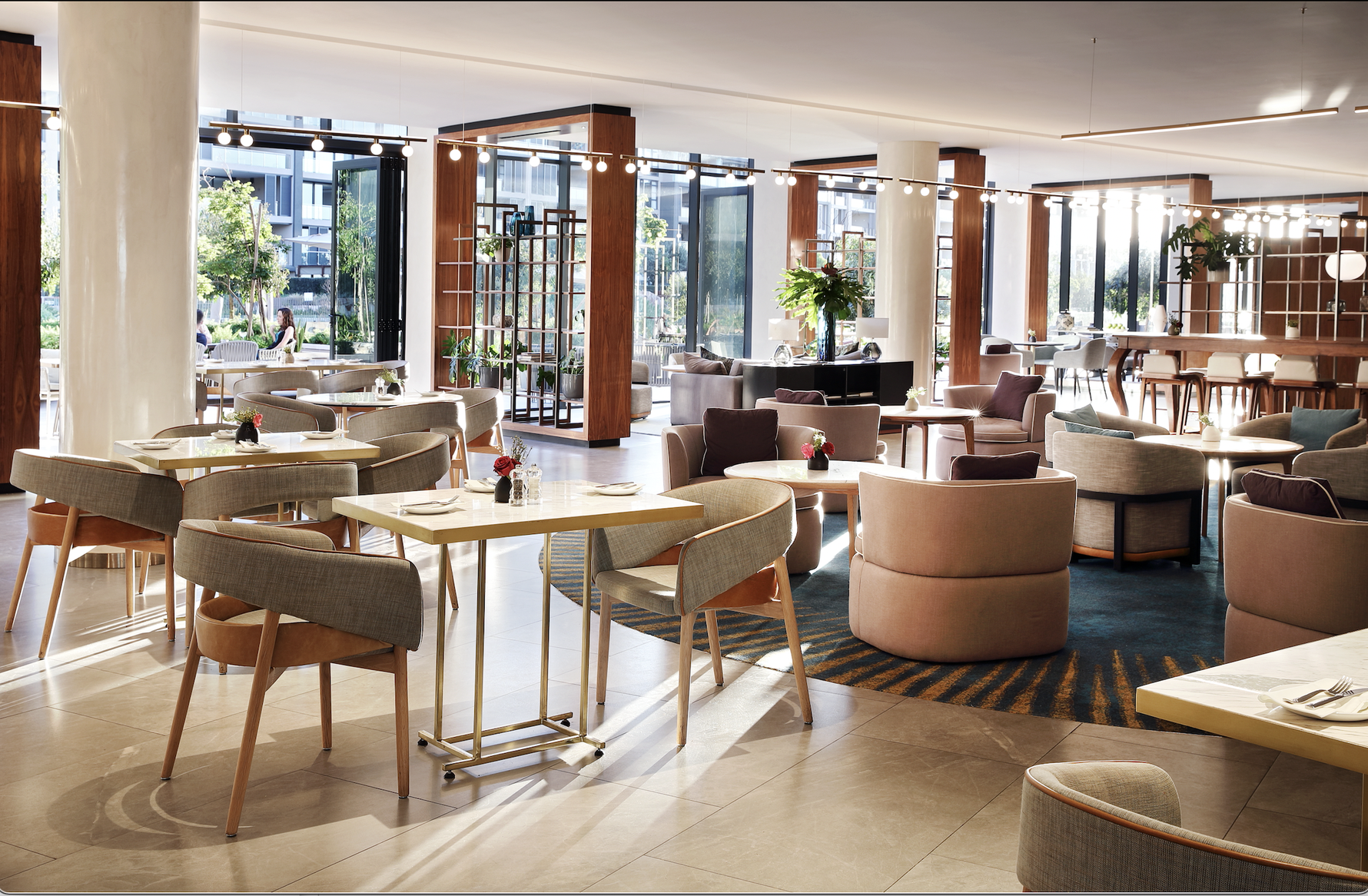 Pack your resort wear and if you can, consider a longer stay. It won't take long at all to unwind, and settle into what feels like a luxury cruise ship, without the motion. Luxury penthouses, four Presidential suites and 54 King rooms, 2 junior suites, and a Rock Star penthouse (more of that later) mean there is plenty of space for you, and should you travel in this way, your entourage. 

The Houghton Hotel has a business lounge, a whisky lounge, and four private dining rooms. For casual fare there's the Nova bistro, or Pebbles pool bar, while Chef Freddie Dias is at the helm of fine dining restaurant Séjour to which he has brought to the menu his culinary travels across the globe. If The Houghton is a cruise ship, Chef Freddie Dias' menu is your opportunity for stopping in at ports of the world with its diverse tastes from home-cooked Portuguese dishes to Mexican street food, and Japanese appetisers.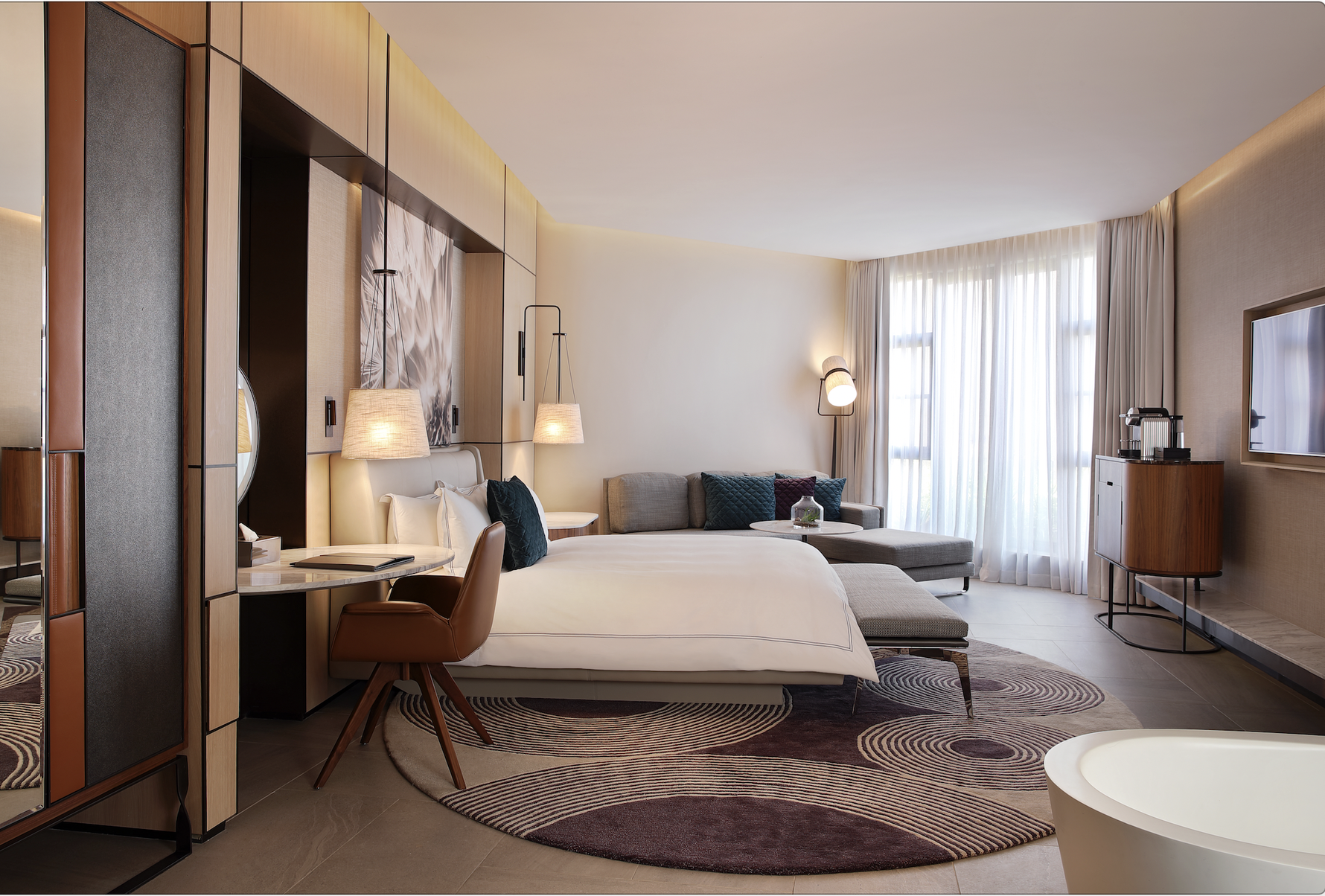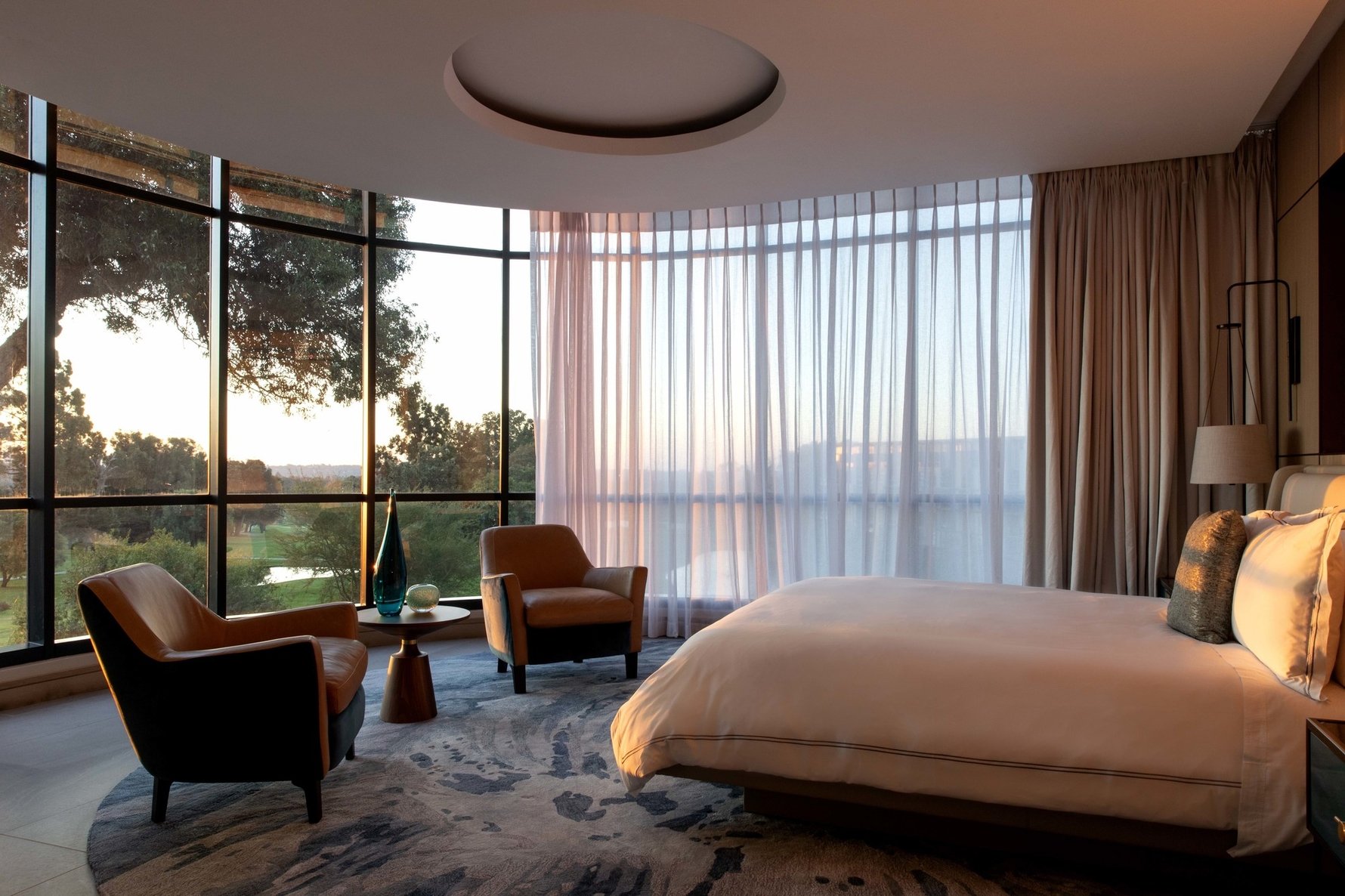 The entire complex was designed with a community in mind, a mix of residential apartments and hotel suites, and oozes a casual and laid-back sophistication. That's not to say you shouldn't dress up for dinner or drinks, as you'll notice many of the patrons here take these occasions extremely seriously.

And by day or for a sunset, you'll be confronted with a multitude of choices about where to hang out, from the glorious decks overlooking the golf course, to the inviting lounge, or a lounger at one of the many poolsides. 

The Spa by House of Tshegofatso is a full complex designed as a retreat with an indoor pool, a private outdoor pool, plus indoor and outdoor lounging areas and spa facilities such as a steam room and sauna, located in a separate building.  There are a range of packages, that also include a stayover.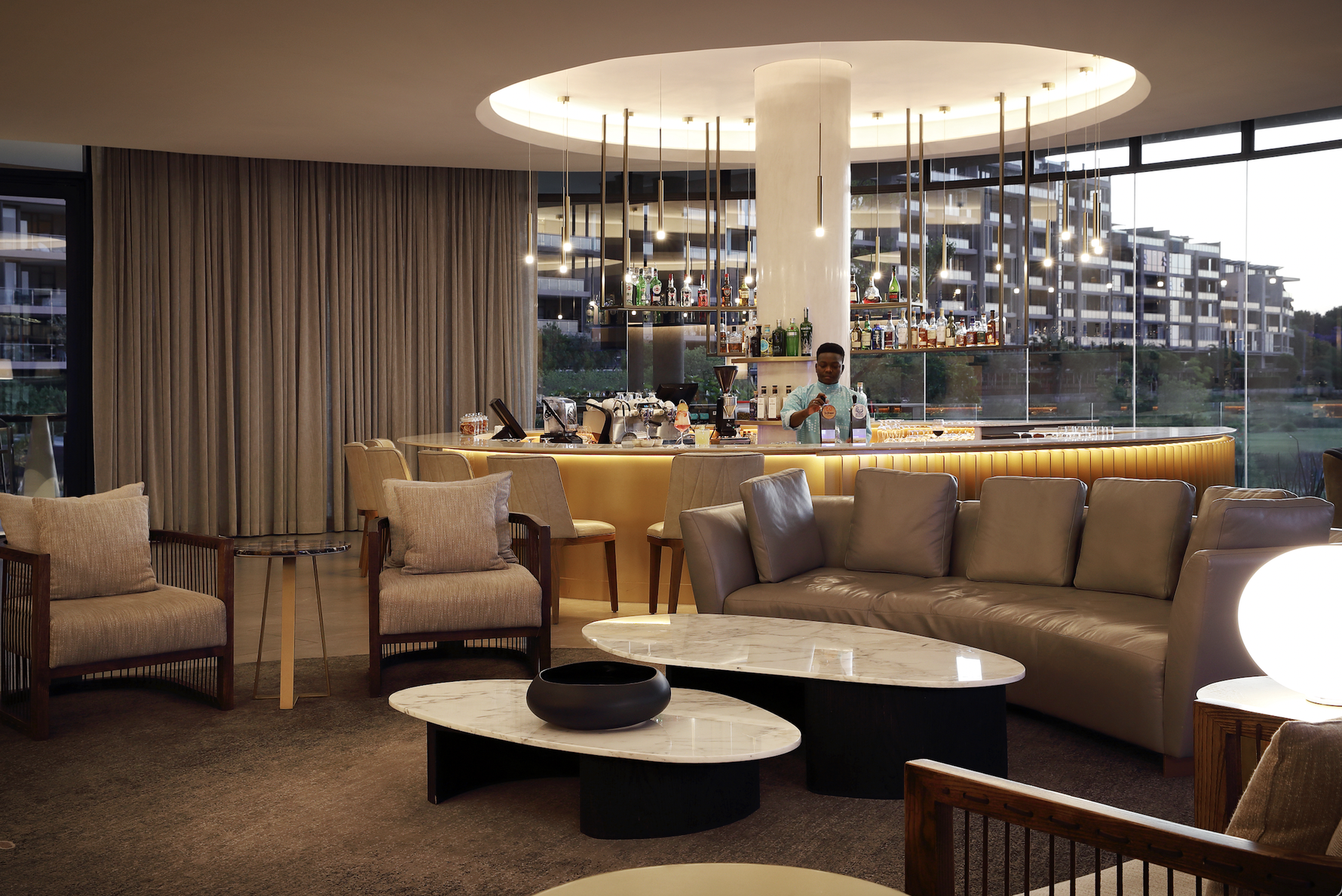 If your budget is as big as your inner celebrity, don your dark glasses, get someone to follow you with an earpiece and a clipboard and ask to check into the "Rock Star" penthouse, said to be Joburg's largest penthouse, which comes complete with your own set of silk pajamas and other much-needed luxuries.

In all The Houghton is a great refuge from the busy city at its door (also conveniently located less than 20km from OR International Airport) and a short skip from Joburg's major freeway. And you'll need to suppress the urge to address the hotel's GM as 'Captain'. 

* We visited the Houghton Hotel for an overnight stay as invited guests. The views expressed here are our own.