During the Christmas and New Year holidays Joburg's frenetic pace tends to slow down as many Joburgers head off to the beach or to family in other parts of the country, and the busy frenzy of the city as we normally know it turns into a much quieter environment. While some museums and most major art galleries close their doors during this period, there's still plenty of sightseeing to be done during the festive holidays in Joburg. Here are some ideas for what to see and do in Joburg this Christmas holidays. 
GUIDED CITY TOURS
Microadventure Tours
Meet the ambassador of adventure, Kennedy Tembo. Discovering Joburg's hidden treasures is his expertise and it would be an excellent thing to book a tour or two to explore Joburg during this quiet time of year. Among his most entertaining Joburg tours to check out this holidays is the Jozi Coffee Walking Tour, a coffee-themed stroll through central Joburg. Taking place on Dec 21 at 09:00, the tour starts at Goat Coffee (2a Simmonds Street, Marshalltown) where you have the first cup of the day and pace yourself – there are more coffee shops to come! Also look out for the Magical Jozi By Nite Tour! a nighttime adventure exploring the coolest secret restaurants and bars in town taking place on Dec 28 at 16:00.
To book call Microadventure Tours on +27 83 772 4678 or email info@microadventuretours.co.za. 

5101 Sundowners with Dlala Nje at Ponte
Enjoy one of the most spellbinding views of the Joburg skyline at sunset while you sip some quarts of beer with snacks, shebeen-style, at local walking tour company Dlala Nje's 51st floor apartment venue, 5101, on the top floor of Ponte, Africa's tallest residential building. The Dlala Nje Sundowners tour includes a guided walk around Ponte and a talk on the remarkable story of one of Joburg's most distinctive landmarks and its surrounding densely populated neighbourhoods, Hillbrow and Yeoville. This is a two-hour family-friendly tour and is available throughout December and January. 
To book contact +27 67 082 8168 or visit ticket link.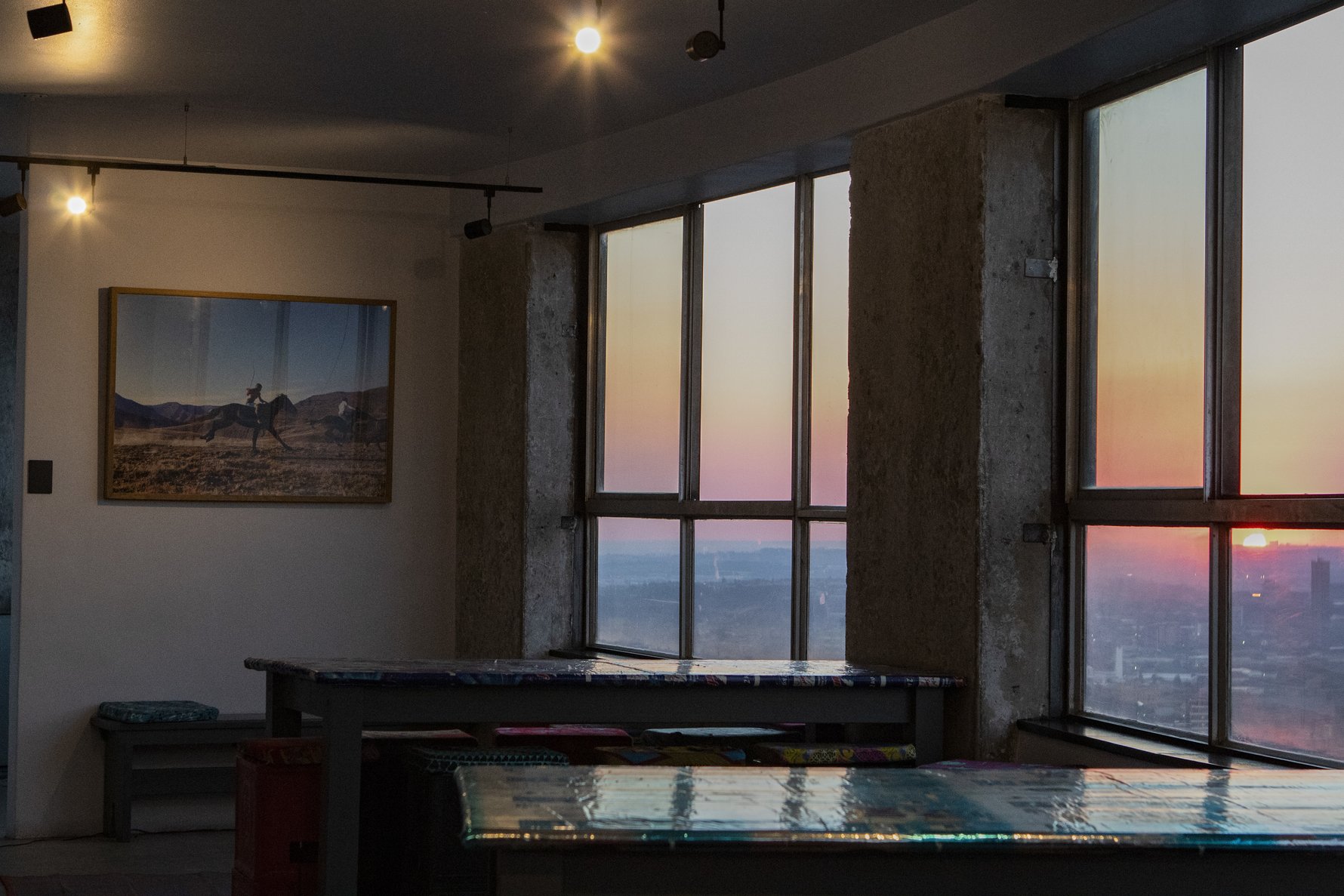 Joburg Places
Led by Gerald Garner, JoburgPlaces tours focus on the inner city and surrounds, with Garner telling entertaining tales of Joburg's gold-rush origins, its glory days, 1990s downfall and recent spectacular recent rebirth. Walking tours to check out this holiday season include: Thunder Walker Origins Walking Tour (on Dec 13, 20 and 27), the City Centre Walking Tour (Dec 17, 24 and 28) and The Marshalltown Walking Tour (Dec 16, 21, 23 and 30). Foodies are in for a treat too as JoburgPlaces' Migrant Cuisines Storytelling Dinner unravels the history and cuisines of some of Joburg's most prominent migrant communities (on Dec 13, 20 and 21) or there's the Secret Underground Storytelling Dinner (Dec 14, 15, 27 and 28).
All tours start and end at the Thunder Walker building on Gandhi Square. To book email gerald@joburgplaces.com or send a Whatsapp to +27 82 894 5216.

Johannesburg City Sightseeing Bus
The open-top, hop-on hop-off bus is one of Joburg's most popular sightseeing tours. This bus ride tour makes more than a dozen stops in the city centre and the northern suburbs including at landmarks like the Apartheid Museum and Constitution Hill. From Rosebank, you can catch the Green route which links to the Red route at Constitution Hill. The buses run daily and leave every 30mins. The first bus leaves Rosebank at 09:00 the last at 15:10.
Book your tickets online at the City Sightseeing ticket office at The Zone@Rosebank.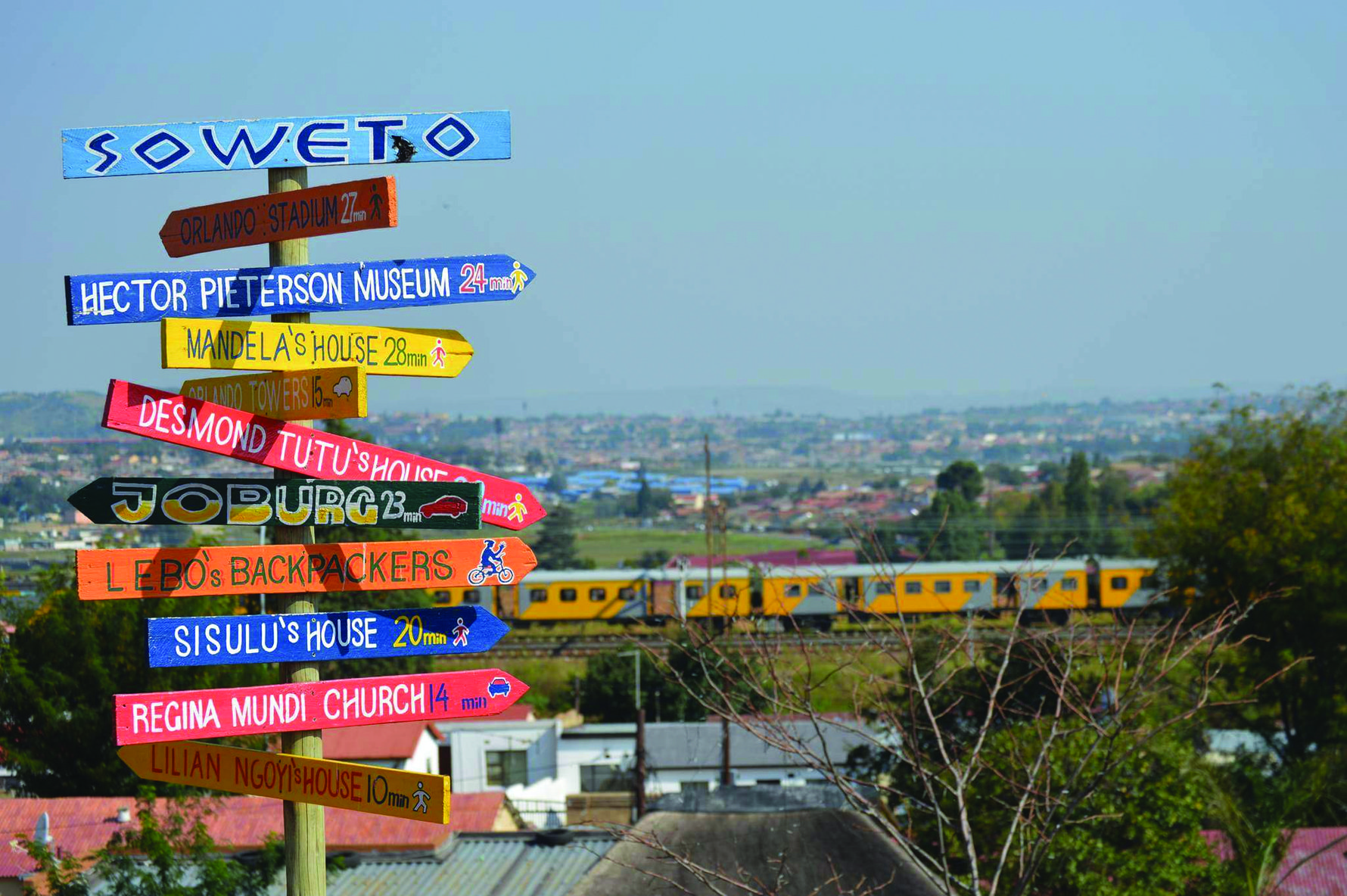 Lebo's Soweto backpackers
If you are fascinated by Soweto and its rich history then a great way to experience this iconic urban township is by taking a cycling, walking or tuk tuk tour with local tourism pioneers Lebo's Soweto Backpackers. Lebo's offers 2-hour, half-day or full-day options. Routes include visits to places of historic and cultural interest such as Vilakazi Street, with Nelson Mandela's house and the Hector Pieterson museum, the men's migrant workers hostels, churches and local community meeting places where you can experience African customs and traditions such as tasting home-brewed beer, and singing and dancing to African traditional music. Tours run throughout December and even on Christmas Day there are half-day morning tours available from 10:00-14:00.
To book call +27 11 936 3444, email lebo@sowetobackpackers.com or book online at www.sowetobackpackers.com.
MUSEUMS AND ART GALLERIES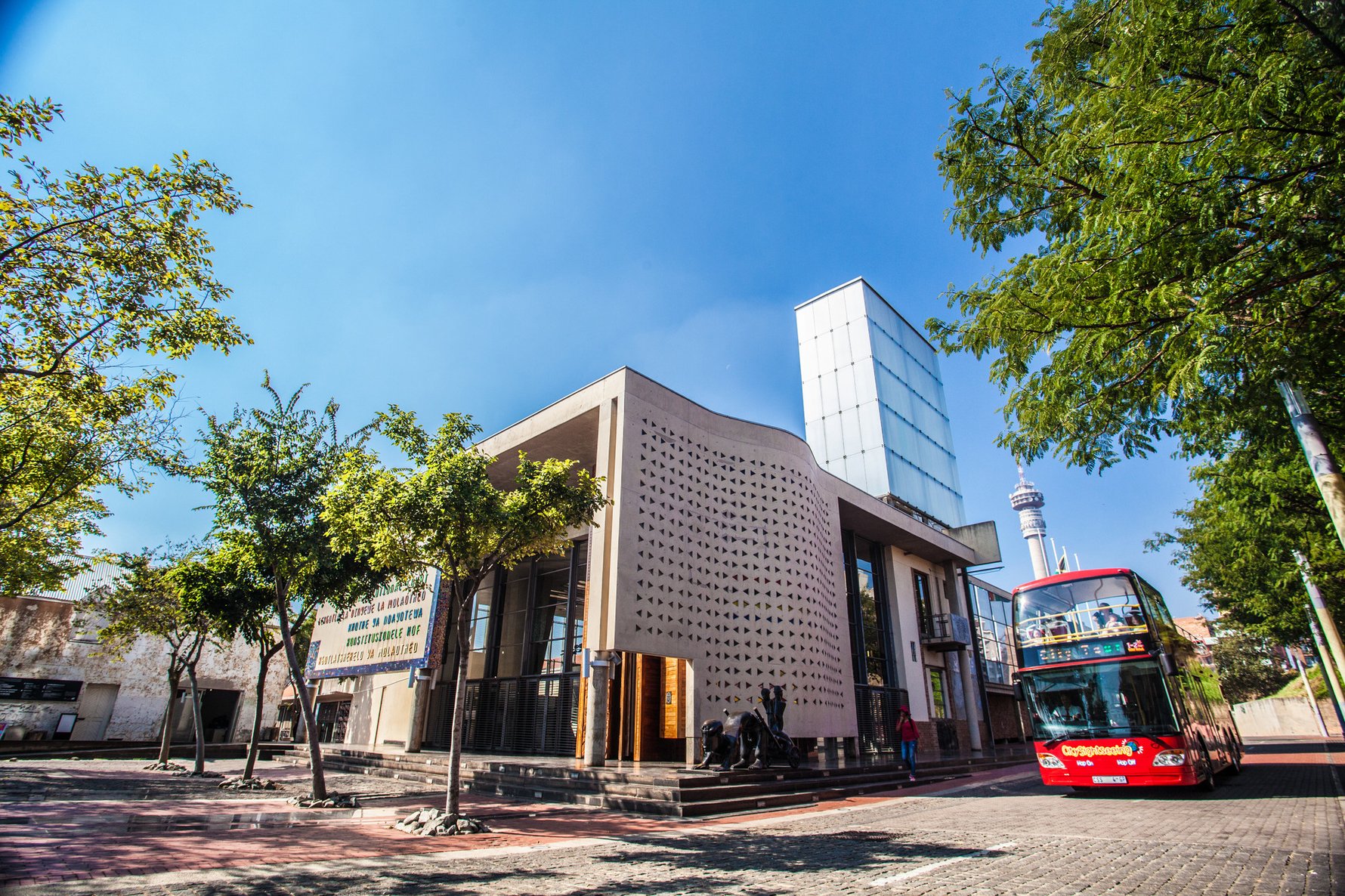 Constitution Hill
One of Joburg's most important heritage sites, the Constitution Hill complex is a top pick for sightseeing in Joburg. This area is recognised as one of the country's most important heritage landmarks and if you have time this festive holiday, all areas of the Constitution Hill complex are worth a visit. Constitution Hill is split into four parts: the Old Fort, the Women's Gaol, the Number 4 prison block and the Constitutional Court. At the centre of the complex is an open plaza where the eternal Flame of Democracy burns. This is also where you will find the entrance to the Constitutional Court, the Number 4 block, the fort ramparts, Women's Gaol, the tours office and the City Sightseeing bus stop. 
Closed on Dec 25, 26. From Dec 30 to Jan 1 Constitution Hill hosts the Afropunk festival. Tel. +27 11 381 3100, constitutionhill.org.za.

Apartheid Museum
An extraordinary museum that brings to life the horrors of apartheid: from the petty cruelties inflicted on the everyday lives of black South Africans to state repression and violence. The story of South Africa's struggle for democracy is compellingly told with powerful displays and interactive elements and through everyday heroes as well as historical leaders. We recommend you give yourself a few hours to explore this wealth of history.
Closed Dec 25 and Jan 1. Tel. +27 11 309 4700, apartheidmuseum.org​​​​​​.

Maropeng and the Sterkfontein Caves
Further afield is Maropeng, a visitor's centre for the Cradle of Humankind and just about an hour drive north-west of Sandton, where many of the world's most famous hominid fossils have been found. Maropeng's extensive modern exhibition takes an interactive approach to the history of life as we know it from the Big Bang to the evolution of humankind and the spread of people across continents. The stories behind the numerous discoveries made here are also showcased alongside copies of the original fossils, including the world-famous Homo Naledi. Combine a visit with a 45-minute tour of the Sterkfontein Caves (a short drive away) that leave hourly.
Open 365 days a year. Tel. +27 14 577 9000, maropeng.co.za.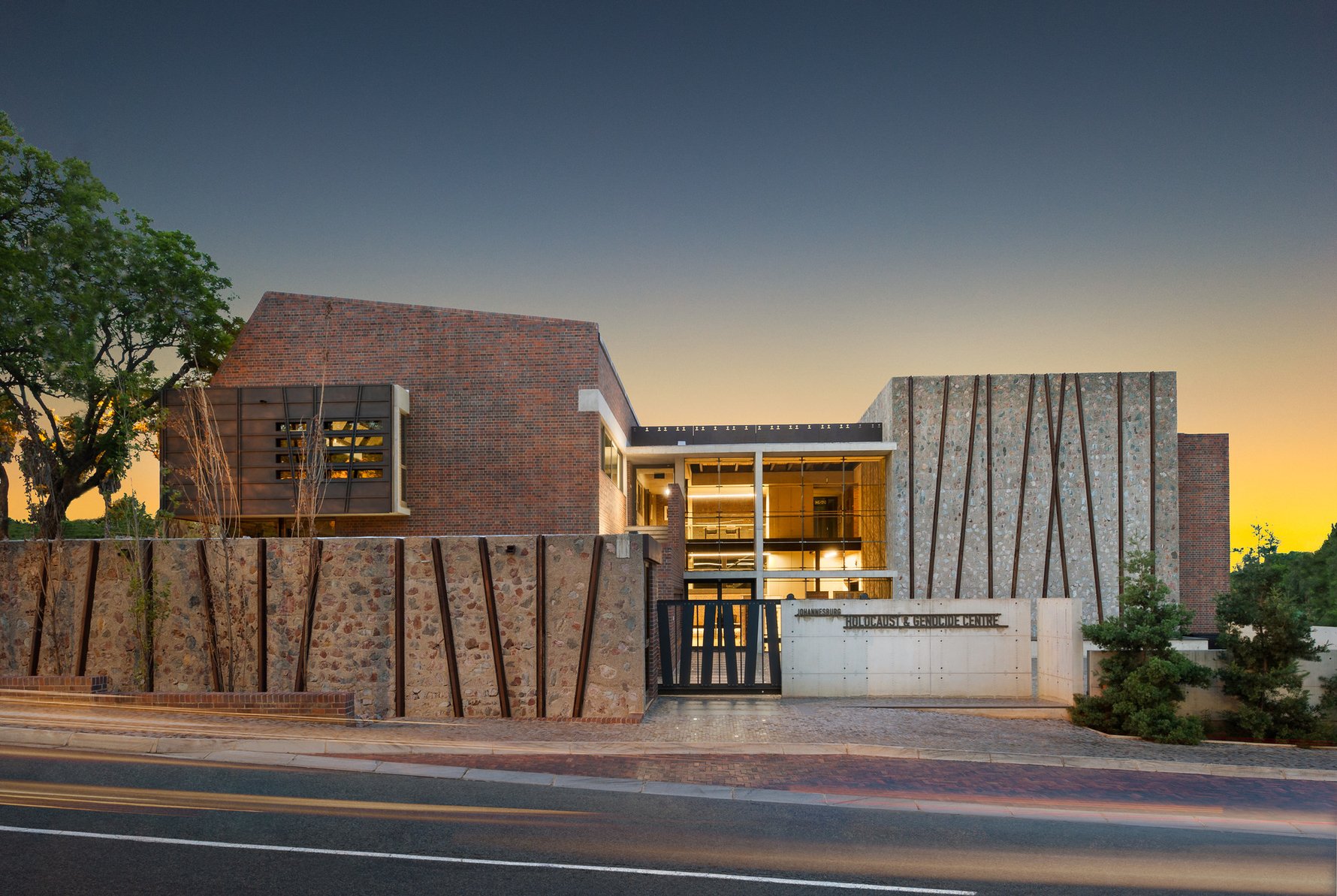 The Johannesburg Holocaust and Genocide Centre
This museum and centre of memory and dialogue is the first institution of its kind that brings together the stories of genocide across two continents, creating parallels between the historical narratives of the genocide committed by Nazi Germany in World War II Europe and the more recent genocide that occurred on African soil in Rwanda in 1994 (the year of South Africa's transition from apartheid rule to democracy).
Closed Dec 25, 26 and Jan 1. Tel. +27 11 640 3100, jhbholocaust.co.za.

The Melrose Gallery
Joburg has a dynamic contemporary art scene with its many private and public galleries all free to visit. However, most of these galleries close from mid-December until early January. Among the few art galleries that do remain open is The Melrose Gallery at Melrose Arch. After admiring the impressive Christmas lights display at Melrose Arch, you can also wander about and check out some artworks by some of South Africa's most respected talents including Esther Mahlangu, Willie Bester and Christiaan Diedericks.
Closed Dec 25, 31 and Jan 1. Tel. +27 83 777 6644, themelrosegallery.com. 
FAMILY FUN
Jozi X
Catering for super active persons from 5 to 75 years old, Jozi X offers loads of physical fun for fans of extreme adventures. There's mountain boarding, a slackline park, big wheel trike drifting, a parkour gymnasium and some target shooting. For all the family fun or even team-building activities with friends, this is a must-consider place while spending the holidays.
Open daily. Closed Dec 24-26, Dec 31, Jan 1. From Jan 2 open Wed-Sun. Tel +27 82 456 2358, jozix.co.za. 

Gold Reef City Amusement Park
This is one of southern Africa's biggest and best theme parks, with rides and attractions for all ages. Extreme rides like the Anaconda, Jozi Express and Tower of Terror are must-tries for the brave. If you are there with little kids, go for something a little slower like a gentle train ride around the park with a soft-serve ice cream in hand or learn about the city's early history by touring the recreated gold rush mining village. You can also try your hand at gold panning or take a trip underground to visit a disused mine shaft within the theme park.
Open daily with a jam-packed roster of events to check out.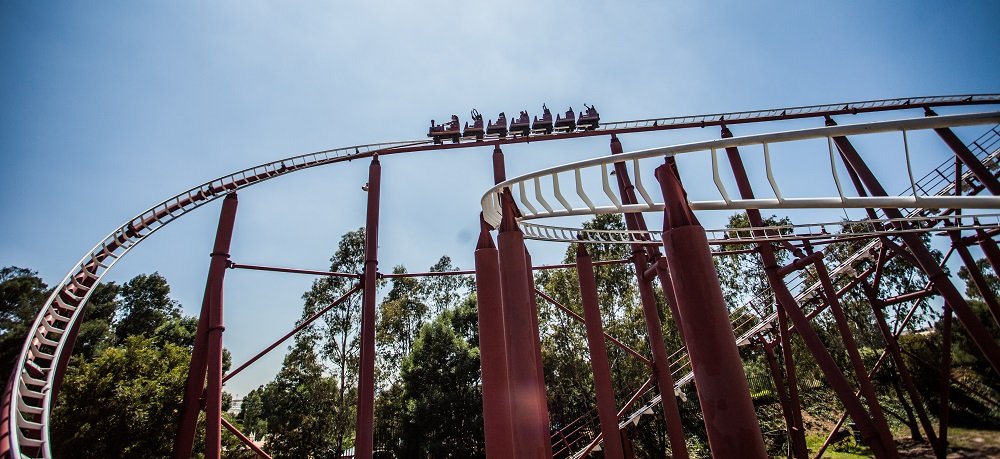 Wild Waters
A beach within reach for a summer's day out. Located about 30 minutes east of Johannesburg with nine thrilling water activities including the super tube, raging rapids, a wave pool, kiddies slides and a speed slide. Pack plenty of sunscreen for a day out with the family during this holiday season and brighten up the festive mood.
Wild Waters is open daily. The complex hosts several major events during the holidays, including a New Year concert. Call ahead to check if any event is happening at +27 11 826 6736, wildwatersboksburg.co.za.

Sci-Bono Discovery Centre
Get switched on at Joburg's science museum, where the educational and interactive exhibitions engage and entertain growing minds. Designed specifically with children and teenagers in mind, there's something for all ages with a wide array of topics covered such as space, anatomy, chemistry, geography, engineering and physics. 
Open 09:00-17:00 weekdays and 09:00-16:30 on weekends. Dec 24 and 31 (open 09:00-13:00), Closed Dec 25 and Jan 1. Tel. +27 76 607 9154, sci-bono.co.za​​​​​​​.