Dream invisible Connections is the latest in an annual series of ongoing exhibitions by Strauss & Co in which different artists from two different eras are paired to highlight key dynamics between their lives and their work. This makes for powerful conversations between the works, re-enlivening historical context and shedding new light on the contemporary.

These exhibitions are of museum quality, bringing together works in a unique way. This year Strauss & Co's Head Curator and Senior Art Specialist Wilhelm van Rensburg worked with Arisha Maharaj to highlight the work of South African artists Mary Sibande and Dorothy Kay. 

"The possibly unexpected pairing of Dorothy Kay with Mary Sibande fulfils the mandate of the exhibition series by providing new frameworks for the appreciation and interpretation of important South African artists," says Wilhelm van Rensburg.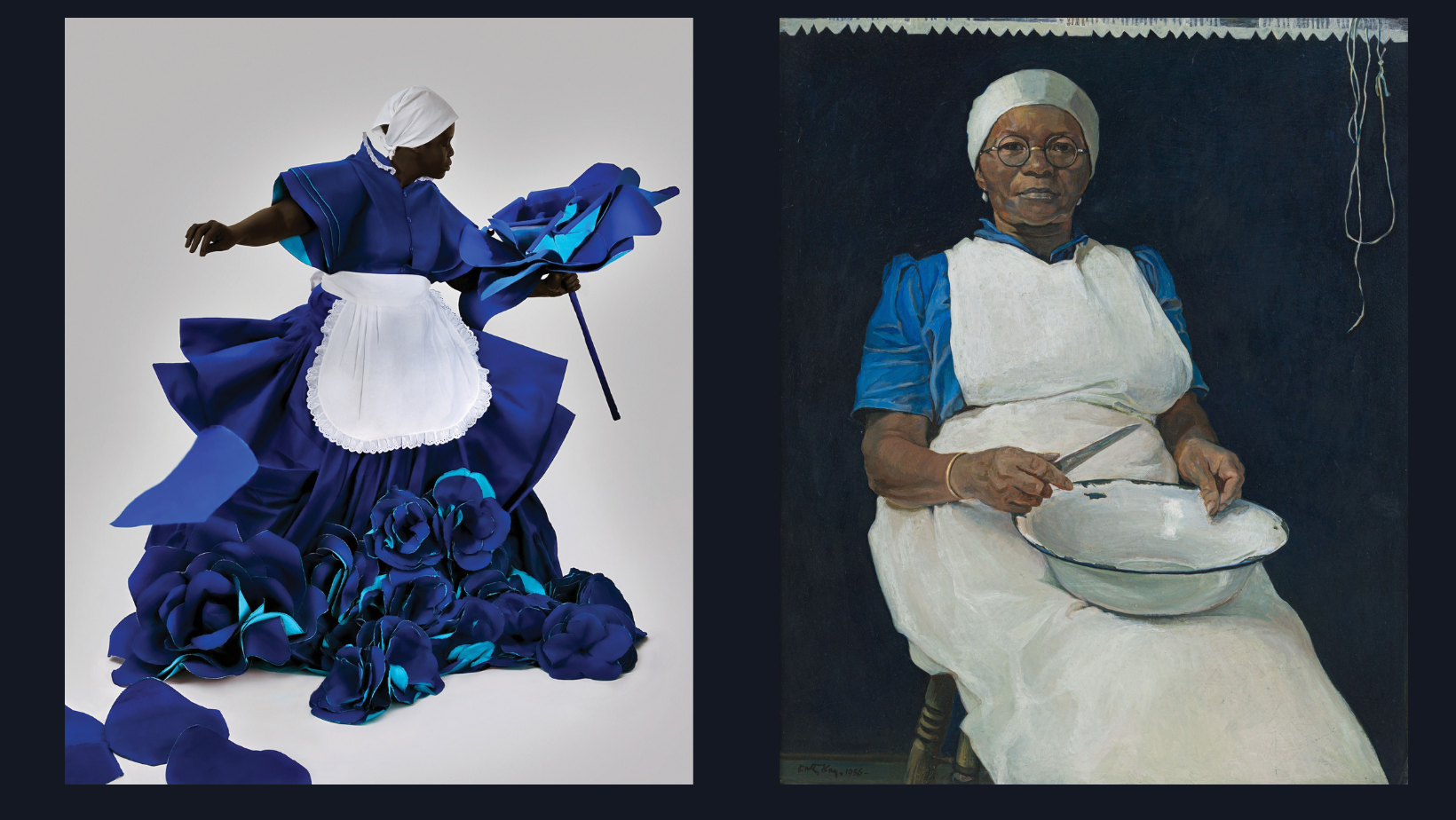 About the artists
Mary Sibande
 (b.1982) is a Johannesburg-based artist who works in sculpture, painting, photography, and design. Sibande uses these mediums and techniques to help depict the human form and explore the construction of identity in a postcolonial South African context. Three generations of Mary Sibande's family were employed as domestic workers in Apartheid South Africa, which Sibande references through a character and alter-ego named Sophie who wears a blue and white uniform—a dress synonymous with the profession. Though not quite part of the born-free generation (the name given to children born after the start of Nelson Mandela's presidency in 1994), Sibande was able to dream of life choices that were inaccessible to the women in her family that came before her. These dreams are acted out by her alter-ego Sophie, a life-size fiberglass figure cast in the artist's own likeness. Over a number of years the figure of Sophie has been given different treatments and evolved as a powerful narrative on the status of the figure of the domestic worker in South Africa. Sophie is represented as both "maid" and queen, celebrated for her strength, depicted as regal and with each incarnation more lifelike. 
Dorothy Kay
(1886-1964) was an Irish-born, South African artist who is remembered as a painter and master printmaker – having produced a large body of etchings from the 1920s onwards. Stylistically, Kay's work is considered more academic and representative than modern art. Kay depicted portraits most predominantly, and given her proximity to the coast, Kay also frequently depicted fisherman and women at work – a notable connection to Sibande's work. One of Kay's key works depicts a woman dressed in the uniform of a "domestic worker", almost an older version of Sophie. 
Don't miss this landmark exhibition!
Strauss & Co, 89 Central Street, Houghton, Johannesburg
Open Mon–Fri, 08:30–16:30.