A perfect way to celebrate the kick-off of the festive season in Joburg – head to Emmarentia for the Festive Edition of The Linden Market. This seasonal pop-up market has far outgrown its original location way back when – in Linden – and takes place at the Johannesburg Botanical Gardens next to Emmarentia Dam. 

Expect a delightful weekend market on Sat, Nov 25 and Sun, Nov 26 from 9:00 until 16:30 that caters to every fancy and is a celebration of the unique and vibrant spirit that only Joburg can bring.

The team behind The Linden Market is driven by a mission, encapsulated by the market's tagline – "Made with love, Bought with purpose", and each edition sees a carefully curated mix of known and loved brands that have become part of the market family – and new makers who bring something special. This is underpinned by an ethos of mindful making and buying, and a stand against unthinking consumerism, fast fashion and waste. This edition has been designed around the idea of gifting with purpose. 

A casual weekend affair, dress up or throw on what's closest at hand. You'll be welcome regardless. The market also welcomes your furry friends, as long as they are on a leash. 

Founded as a platform to promote local artists, designers and artisanal food producers, The Linden Market has more than 150 stalls, so it's a great shopping experience, as well as a live music and entertainment stage that will capture the joyful Joburg spirit this season.

An excellent gift-shopping destination, The Linden Market focuses on promoting small businesses, ethically and sustainably sourced materials and artisanal techniques. For the creatively inclined, there are craft workshops to spark your imagination, while kids are offered a range of activities to keep little hands engaged, whether it's painting, sculpting or crafting unique pieces.  

Here's how to make the most of your time at the market – this is our guide to the best stops.
Upcycle & Repair Express Pop-Up
Embrace sustainable fashion with the launch of the exciting Upcycle & Repair Express Pop-Up stall. The market has teamed up with fantastic brands like Sari for Change, who repurpose gently worn saris into new, stunning garments and design label Silver Magpie which produces clothing in unique prints and colours. Other brands include Differently, Dr Pachanga Clothing and Mc Alpine Clothing which are part of this pop-up launch geared towards reducing waste, igniting creativity and championing upcycling. Whether it's a ripped seam, a broken zipper or a simple alteration, the pop-up's talented seamstresses have got you covered. With the belief in extending the lifespan of our clothes and finding innovative ways to repurpose materials, they hope to contribute to a greener and more sustainable future and reduce clothing waste. Bring your clothing or denim in need of repairs or a style transformation that will make you fall in love with your clothes again. 
ASK (A Stranger Kind) 
Embrace and answer some frequently unnoticed questions with ASK, who are committed to fostering an atmosphere where communal ties are nurtured through conversation with random strangers. Located in the Deli Den of The Linden Market, ASK is an opportunity to partake in dialogue from a collection of prompts completely free of charge, simply bring your willingness to learn and your inclination to connect. 
Craft workshops and kids' activities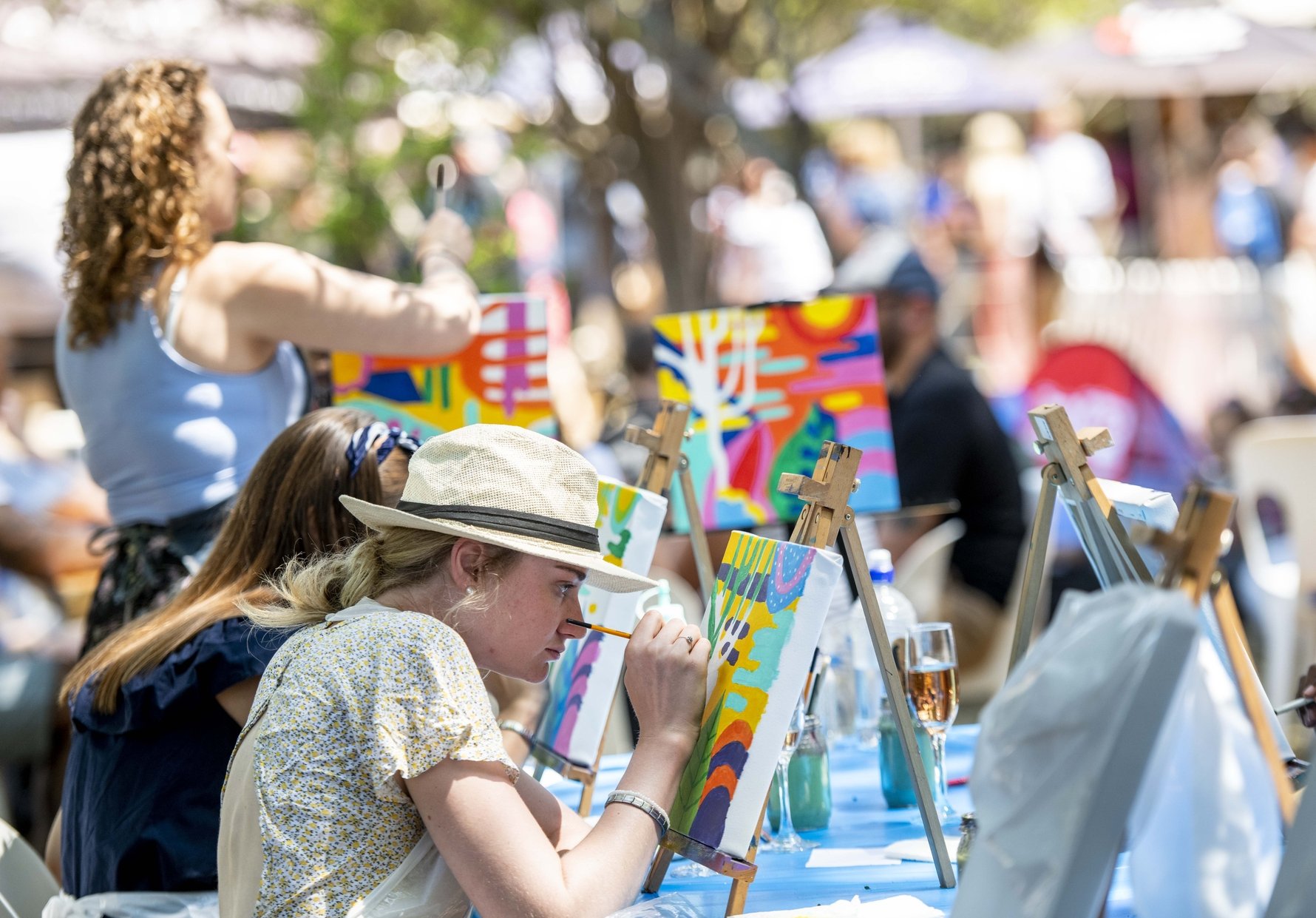 Let your creativity run wild by diving into hands-on craft workshops. Create your own flower crown with Fosey's Posey; there will be two sessions at 10:00 and 14:00. Or join the Sip & Paint workshop in collaboration with Stephani Barbeau where you can enjoy a glass of bubbly (or fruit juice) while creating a masterpiece that's uniquely yours.

Tickets are R350 for adults and R250 for kids aged five to 12 for either workshop and tickets include entry to the market; book your tickets here. They've got all the supplies you need; all you have to bring is your creativity, making it the perfect way to create cherished memories during a weekend filled with artistic joy, for kids and bigger kids alike. 
The Pre-Loved Block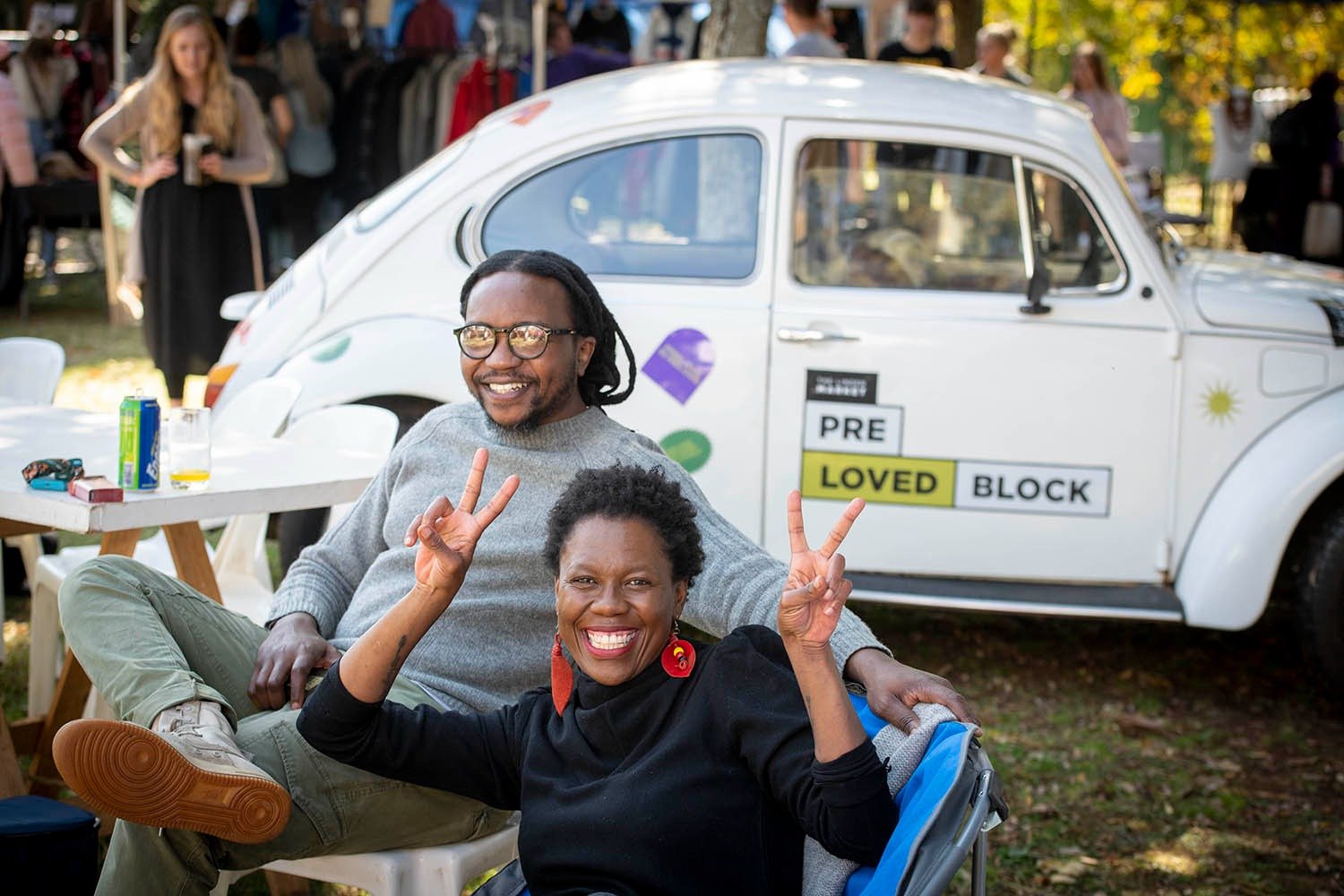 If sustainability is your jam, the Pre-Loved Block presents an opportunity to shop guilt-free and style-savvy. Whether you've got a surplus of trendy threads, snazzy shoes, or even a quirky collection of mantle trinkets that you're ready to part with, you can contact The Linden Market to sell your good-condition furniture, books or clothes by applying to host a stall with no formal business needed. Most importantly, don't forget that this is a market that was founded on originality and creativity, so you will be expected to have a good-looking stall, too!  
 
Shopping and more shopping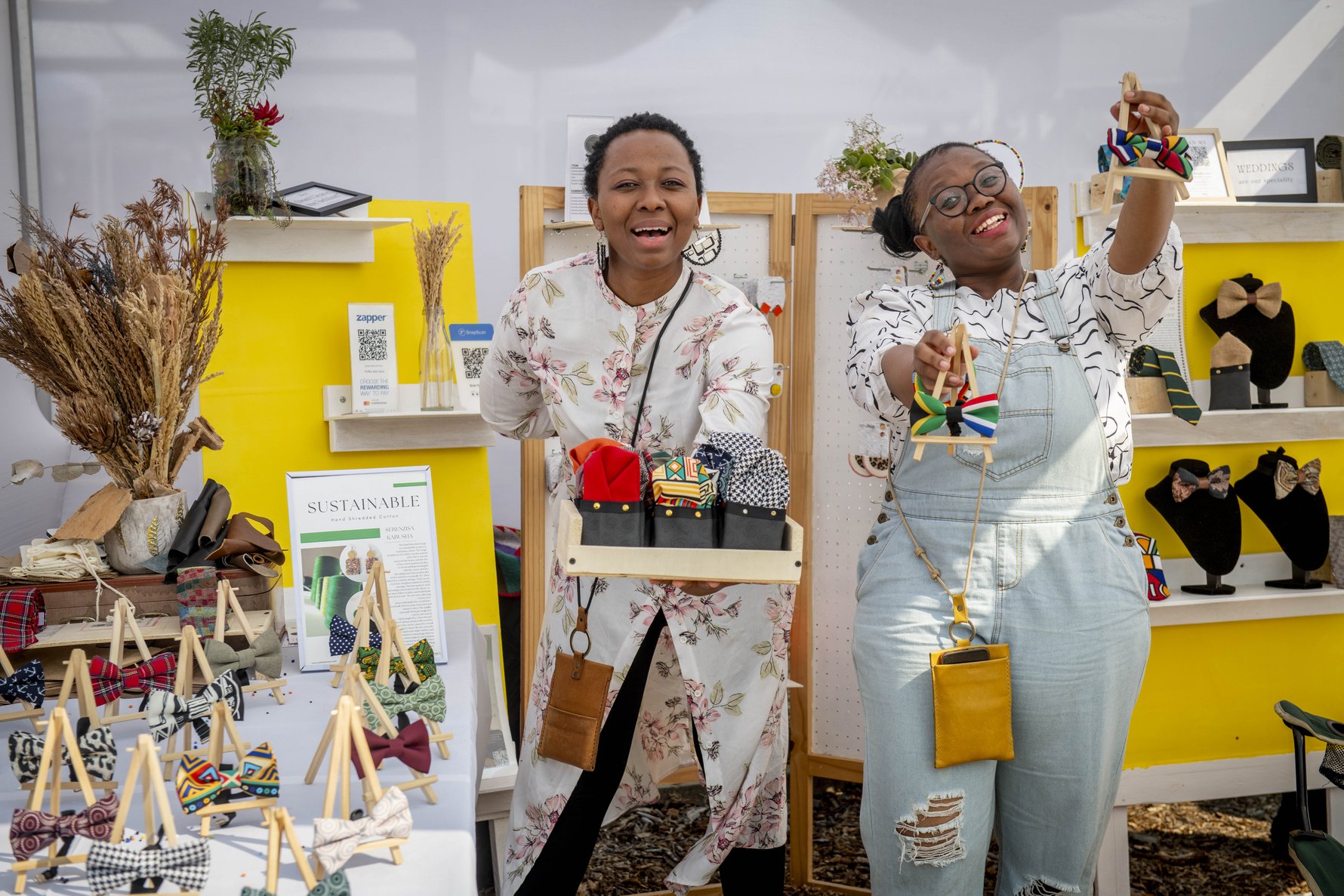 With over 150 hand-picked stalls, The Linden Market is a great destination for unique, locally crafted pieces. From home décor to the latest fashion trends, dazzling jewellery to alluring fragrances, and a delightful range of kids' and baby products, there's something for everyone.

Get a spring in your step some lovely espadrilles from Hilivine Espadrilles and if it's skincare and beauty you're on the lookout for, Bree Probiotics is the place to go. Started by siblings, the brand is vegan-friendly and cruelty-free. It'll be hard to resist handcrafted creations including stylish sun hats by Char Hats (incidentally, another sibling duo) or colourful storage and décor solutions from Mybasketshop. For parents hooked on style with an aspiring fashionable mini-you, make a beeline for the designs by Baba Fishees. Look out for Nguni Lifestyle Apparel, ​which focuses on quality, functional leisure wear and colourful pieces by Dr Pachanga Clothing.
Doggy delights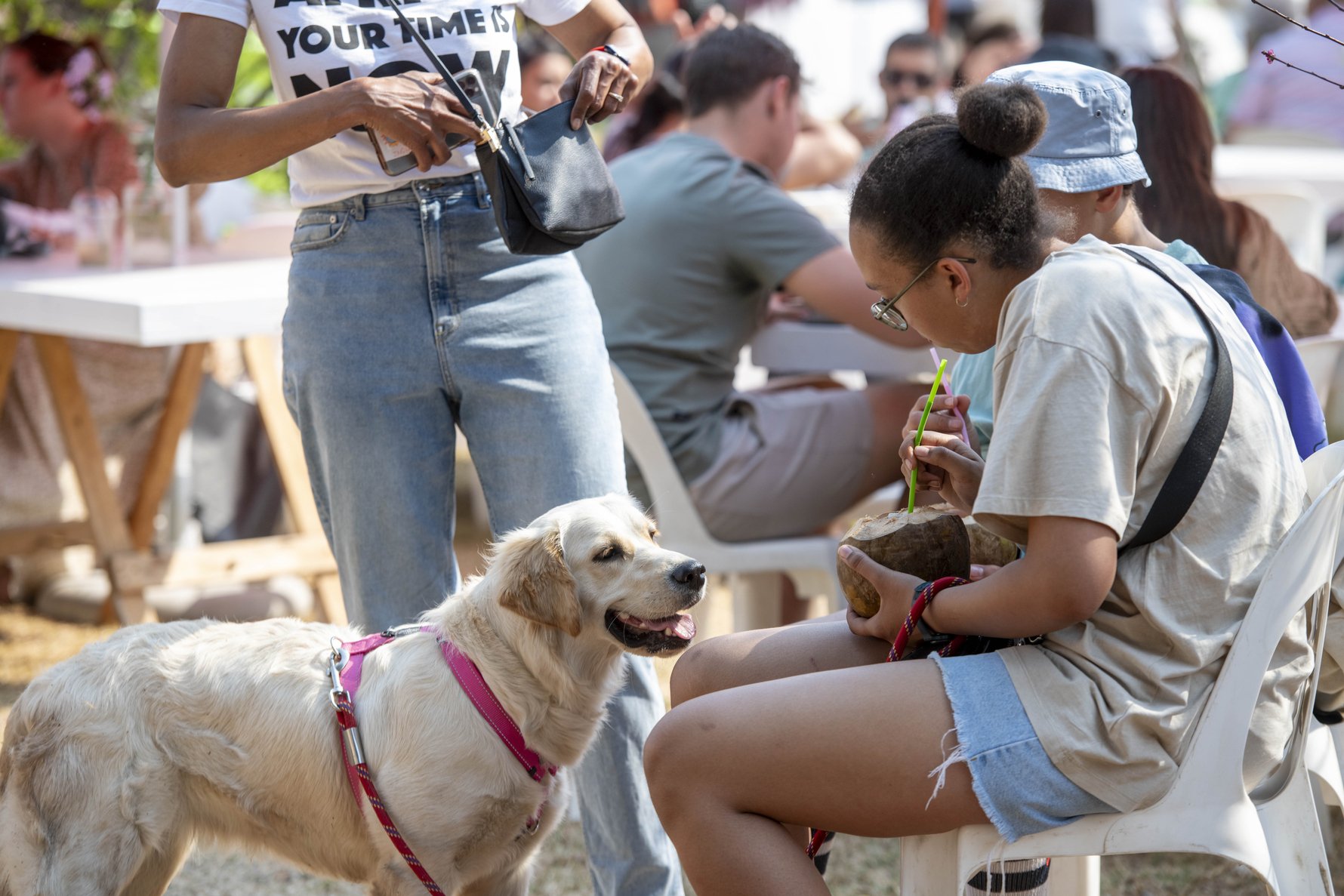 The market is an opportunity to give your furry friends and fur babies the chance to get out of the house for a day of wagging tails and more. 'Date-a-Dog' with the Community Led Animal Welfare (CLAW) organisation gives you the chance to meet rescue dogs (or CLAWbies), and if the date goes well, you can give them a new home. The market itself is a celebration of the bond we share with our pets; a chance to walk in their paw prints, if you will. Leashed dogs of all shapes and sizes are welcome to socialise while you explore collections of leads, collars, furniture and other accessories by Goofy Woofs, as well as other stalls selling dog-friendly treats. You can also treat your pets to some well-deserved pampering. 
Food and drink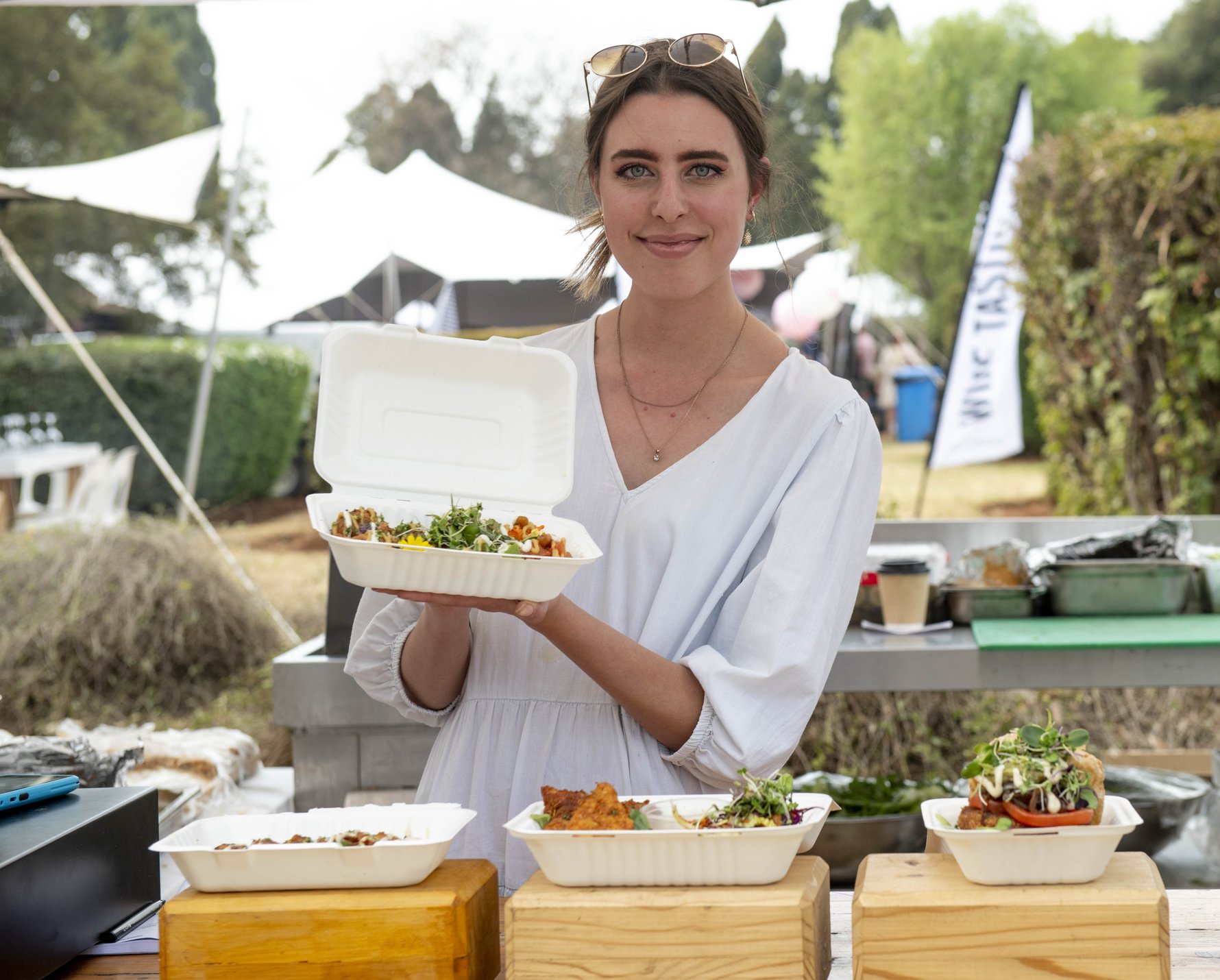 Indulge your tastebuds with an array of market food and unique food trucks as well as a Deli Den section, promising an epicurean adventure. Look out for gourmet deli delights and snacks like Bespoke Biltong, "where tradition meats technology" that offers tasty, traditional biltong and a range of products for DIY biltong enthusiasts. Or get bang for your burger with wood-fired chicken and bashed burgers by Harlem Kitchen. Wash it down with craft beer, designer drinks and an exclusive wine-tasting session featuring the celebrated Chenin Blanc connoisseurs Breedekloof Winemakers. Don't miss the chance to unwind in the Magic Tea Garden, where you can bask in the beauty of spring and enjoy the sounds of live music and entertainment.
Yoga and more 
Start your weekend right and find tranquillity with Yoga in the Park brought to you by Yoga Works – a rejuvenating experience that connects mind, body and nature; buy your tickets here. End it off and stretch your legs with a walk through the rest of the gardens with some coffee or bubbly in the morning.


Buy your tickets for the market here or on the day at the gate.