Father Coffee is a renowned Joburg roastery. Born in Braamfontein (the original store has since closed) Father Coffee has been highly regarded by coffee aficionados from the start. With a popular cafe and store at The Zone in Rosebank, in August 2021 Father Coffee moved its roastery to a new branch in Kramerville design district, taking the brand from a small sidewalk stop to a mega coffee emporium.

Father Coffee in Kramerville is located in an immense warehouse-like space. Of course it's pared-down and chic in that understated urban way that Father Coffee has perfected, and staffed by a serious team of baristas. It also has the look of a laboratory with an in-house bakery behind glass – those excellent cinnamon buns and almond croissants demand scientific precision.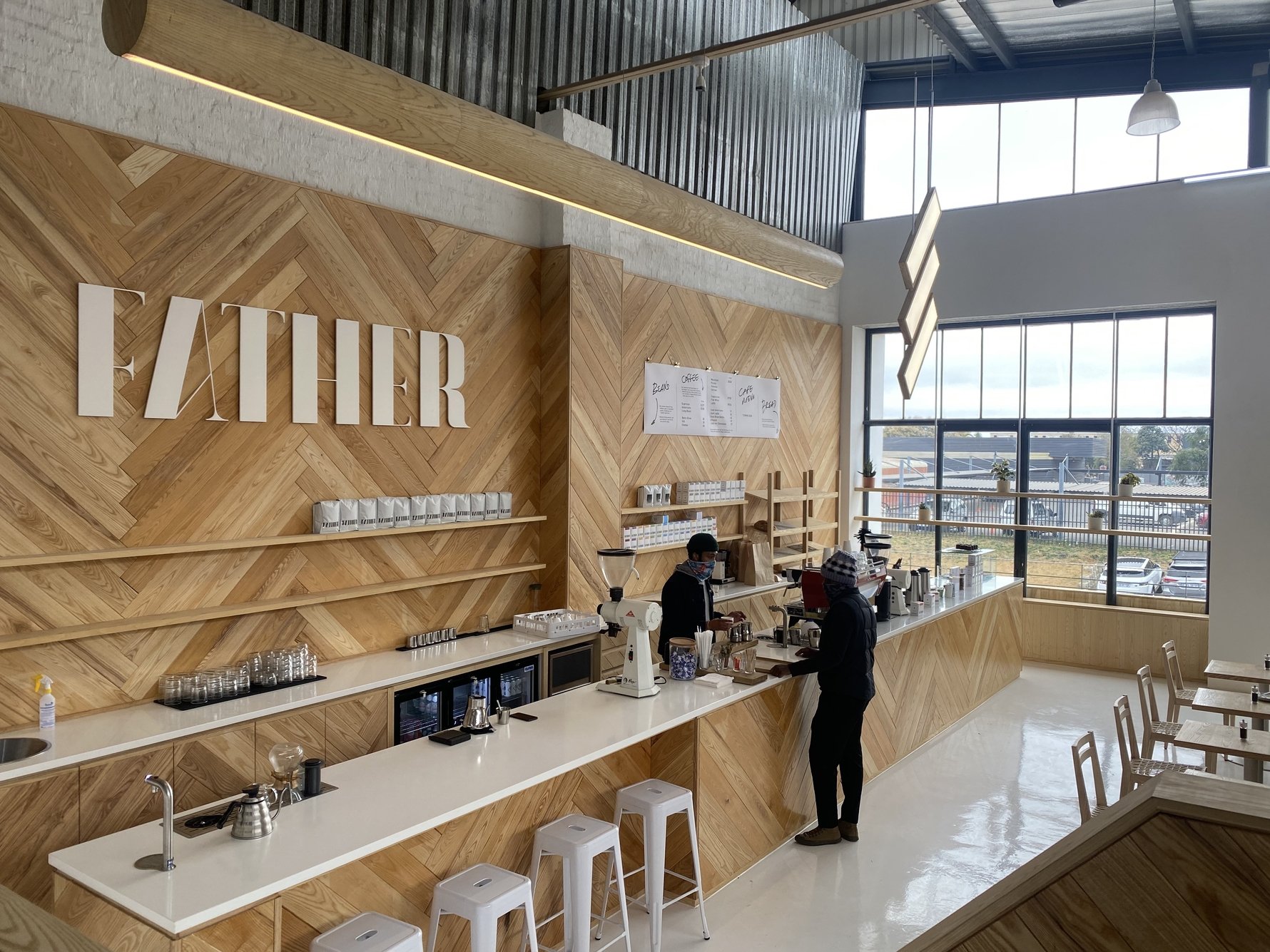 The coffee roastery that was previously at the Rosebank branch has moved here (the old roastery space in Rosebank now houses a ping pong table which you can enjoy between sips). We think Father Coffee truly make some of the best coffee this city has tasted. 

In addition to a full range of premium beans and ground coffee blends, you can also buy coffee brewing equipment such as the hipster Chemex jar and the coffee nerds' Aeropress kit.

The Kramerville branch is affectionately known as Father HQ and is ideally situated for soaking in some late afternoon sunshine, perhaps with a slice of the famous Burnt Basque cheesecake, a decadent Swedish bun or a mug of Lindt hot chocolate if you're overly caffeinated.

Father Coffee Kramerville also now has a small boutique wine bar specialising in unusual small batch wines, that operates Wed and Sun 11:00–17:00 and Thu to Sat 11:00–20:00.