Spring is art season in Joburg and FNB Art Joburg is the biggest event coming up this month. In 2021 the international fair goes online, and is completed by an exciting new art programme, the first-ever Open City gallery weekend, happening from October 28 to 31.

Taking place across Joburg's art-centric neighbourhoods Rosebank, Parktown North, Parkhurst and Parkwood (which will also be looking utterly fabulous under the blooming jacarandas – cue our annual #jacarandainyourpocket photo competition which will include a feast of related events), the design of FNB Art Joburg Open City has been influenced by international gallery weekend programmes in Berlin, London, Zürich and elsewhere, but of course with added unique Joburg flair.

The four-day Open City art celebration presents an exciting line-up of gallery activations including exhibitions, artist talks and performances at Joburg's top contemporary galleries, as well as special pop-up exhibitions at other sites by guest curators and a dedicated Open City Film programme at Nu Metro cinema in Hyde Park Corner.

The programme has been designed for gallery-hopping throughout the weekend, a refreshing new way of showcasing the arts, and the best of Joburg culture, in this new post-Covid/Covid reality. As FNB Art Joburg founding director Mandla Sibeko explains; "Open City is our response to the current conditions; mobilising all culture players, artists and gallerists to reimagine an open city of Joburg after such a difficult few months."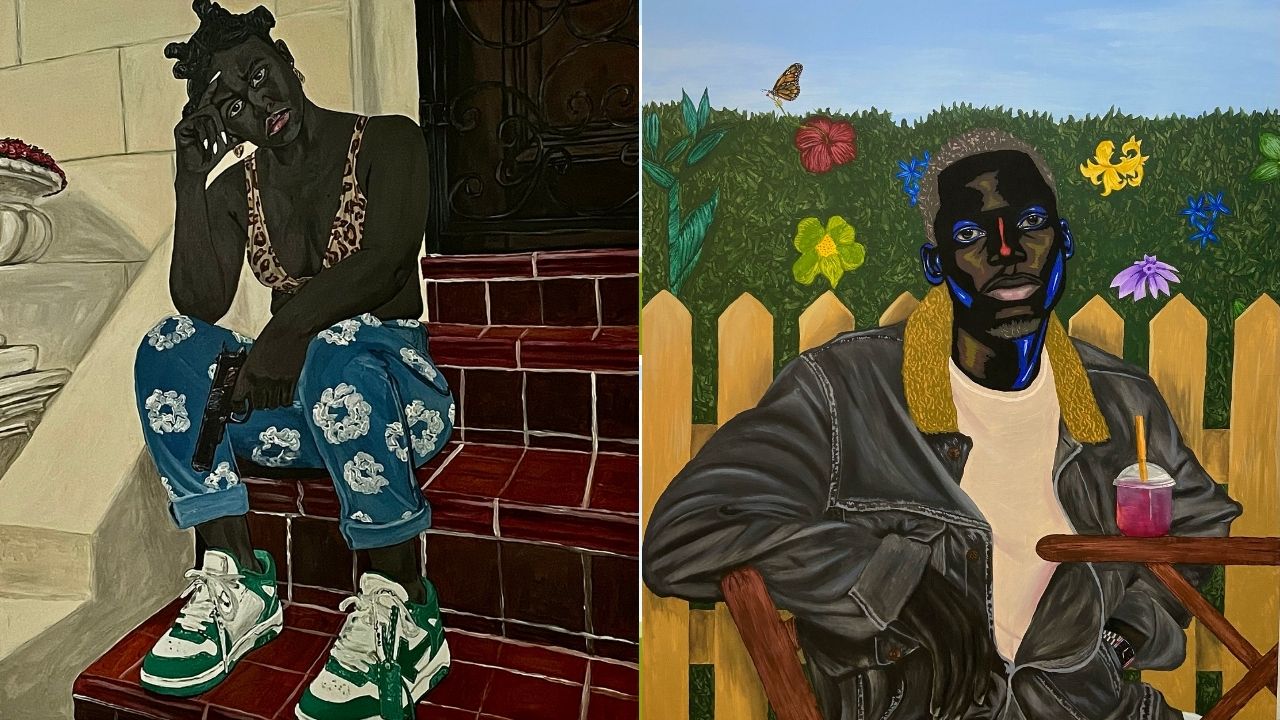 KEYES ART MILE
There's plenty happening at Keyes Art Mile during Open City. One of Joburg's most celebrated art destinations the area will be bursting with art activities including must-see exhibitions at Everard Read, Circa and Bkhz galleries and lots of pop-ups. 

Everything was beautiful and nothing hurt,
Pop-up exhibition exploring black portraiture in southern and west Africa. On display in the Keyes Art Mile atrium.

Heart 4 Sale
Talia Ramkilawan's solo exhibition is a soft and sensuous display filled with works described as "cynical, thotty, and in love". — at Bkhz Gallery.

Agoodjie
History and mythology meet in photography, sculpture and abstract paintings that call back to the legends of the Benin Agoodjie female warriors and the traditional voodoo guardians of the night. Artist walkabouts at 10:30 on Sat Oct 30 and Sun Oct 31. — at Everard Read Gallery (entrance on Jellicoe Ave).

A Prediction 
Exploring fortune-telling as a means of comfort, in her huge and richly detailed new works Lady Skollie takes inspiration from the ancient divine and its modern iterations. Artist walkabouts at 11:15 on Sat Oct 30 and Sun Oct 31. — at Circa.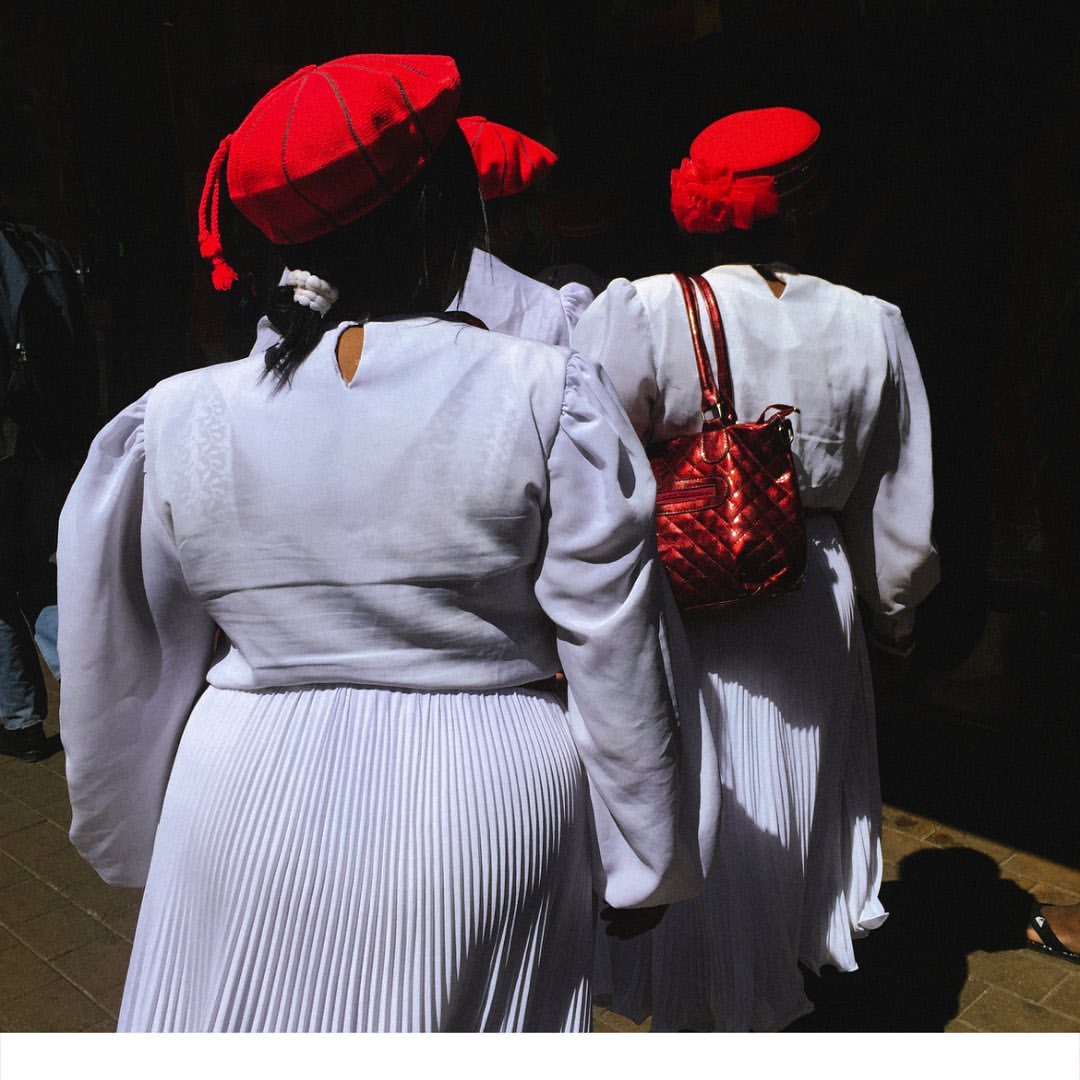 THE ZONE @ROSEBANK 
Of Blood, sweat and data / On People Place and Photography
The Zone hosts an impressive photography pop-up co-curated by Studio Nxumalo and Through the Lens Collective. Titled Of Blood, sweat and data, the exhibition engages the city of Johannesburg, its people and dynamic social structure through the mode of portraiture. — at The Zone@Rosebank (opposite Tashas).
OXFORD PARKS
Art Books pop-up shop
iwalewa books presents a roving space to explore aesthetic and intellectually rigorous modes of publishing in an Art Books + Prints pop up at Oxford Parks — at Radisson Red Rosebank, open Thu Oct 28 18:00–20:00, Fri Oct 29 12:00–19:00, Sat Oct 30 10:00–18:00, Sun Oct 31 10:00–14:00.

A Crescendo of Day Dreams 
Bubblegum Club presents a pop-up group exhibition, exploring the intersecting space of daydreams and artistic practice in the works of an exciting group of local emerging artists. — at Radisson Red Rosebank, Oxford Parks

Artist Proof Studios Rebirthday exhibition and pop-up print shop
The Radisson Red Rosebank hotel in Oxford Parks hosts a pop-up exhibition and art books and art prints sale led by Artist Proof Studios. The pop-up also includes printing demonstrations by some of the studios' most sought-after artists including Sizwe Khoza and a showcase of some of the most eye-catching sold out print editions from their archives. — at Radisson Red Rosebank, Oxford Parks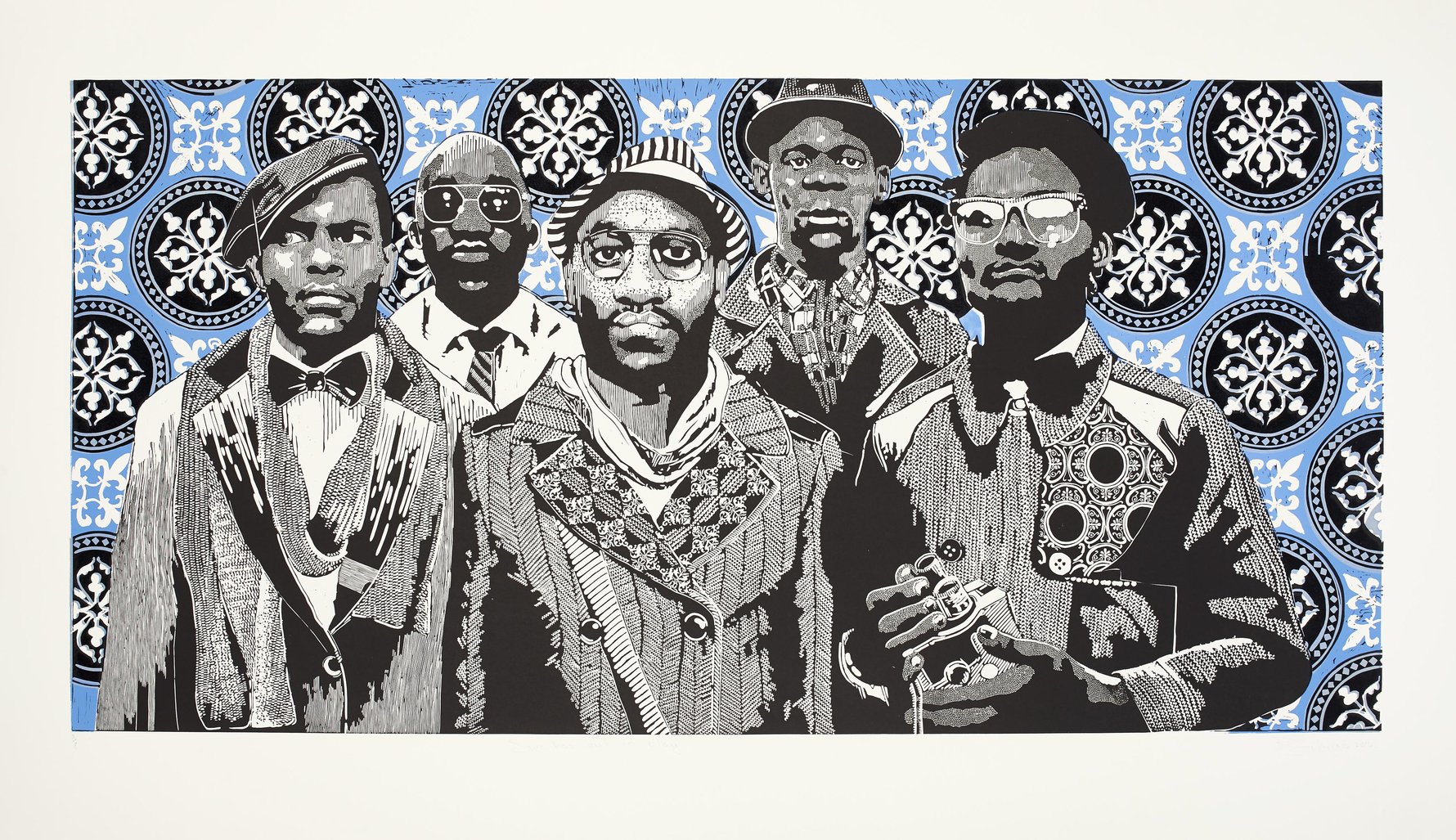 PARKWOOD, PARKTOWN NORTH AND PARKHURST 
Aida Muluneh 
For Open City weekend David Krut Projects in Parkwood presents works by the acclaimed Ethiopian Afro-futuristic photographer Aida Muluneh — at David Krut Projects, Parkwood

Silence calling from one continent to another 
This major group exhibition at Goodman Gallery features 12 artists "whose works contain or consider corporeal forms in both direct and poetic manners", including Clive van den Berg, Nolan Oswald Dennis, Nicholas Hlobo, William Kentridge and Kapwani Kiwanga. As part of the exhibition, there is an open-air film screening on Oct 30 from 18:00 and an artist talk led by Mikhael Subotzky and Ravelle Pillay on Sun Oct 31 at 11:00 — at Goodman Gallery, Parkwood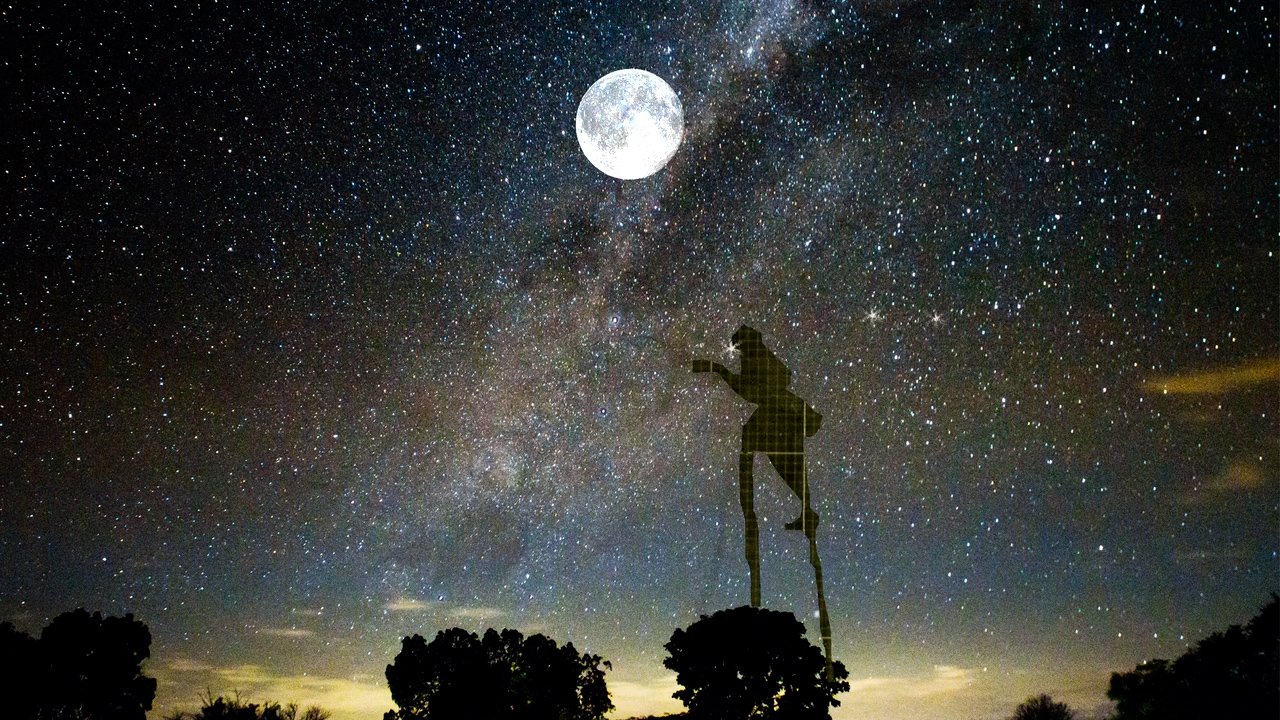 SMAC Gallery opening exhibition
Top contemporary gallery SMAC opens its brand new gallery on Parkhurst's 4th Avenue during the Open City weekend with an exciting new group exhibition featuring works by some of their biggest artists — at SMAC Gallery, 4th Ave, Parkhurst

The Busiest Airline in Africa
Simon Gush continues his investigation into labour and the social implications of commerce through a durational body of work centred around the story of the notorious Wenela Air Services that transported mineworkers across southern Africa. On Sat Oct 30 at 11 composer Healer Oran (Andrei van Wyk) performs a live reinterpretation of his score for the film 'The Busiest Airline in Africa'  with musician and sound artist Daniel Gray — at Stevenson, Parktown North, Open Oct 28–29 09:00–17:00, Sat Oct 30 and Sun Oct 31 10:00–13:00.

White Men Can't Jump: Challenging Art for Absurd Times 
A group exhibition at Kalashnikovv's satellite art gallery space in Parkhurst featuring new works by established artists Ed Young, Michael McGarry, and Cameron Platter — at  P72 Project Space, 72 6th St, Parkhurst

First Floor Gallery Harare at P72 Project Space 

The Zimbabwean contemporary art gallery takes over the P72 rooftop, spotlighting the unique work of Zacharaha Magasas who sculptures are made from repurposed, reworked and reimagined rubber tyres — at P72 Project Space, 72 6th St, Parkhurst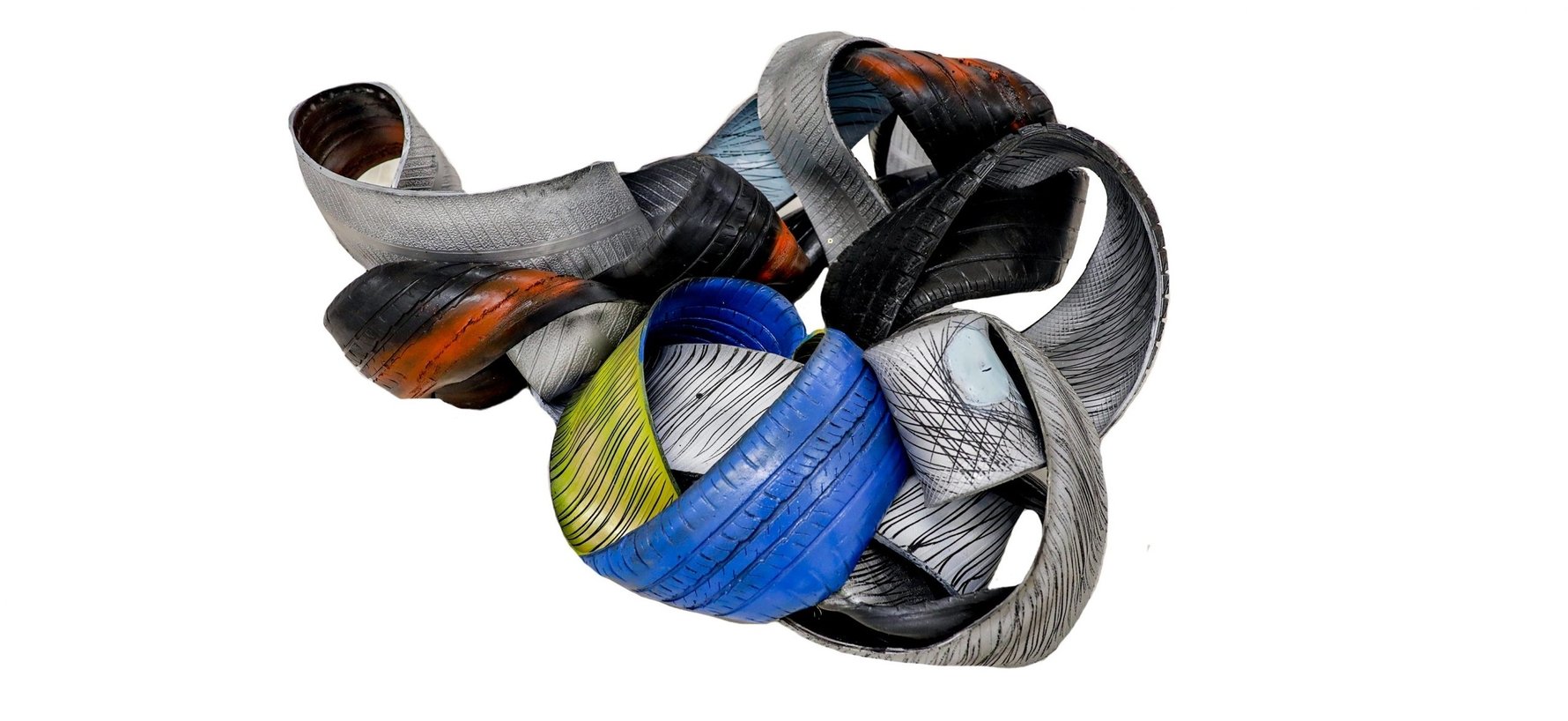 HYDE PARK
Open City Film programme
Taking place at Nu Metro cinema in Hyde Park Corner, the Open City film programme is curated by Joan Legalamitlwa. A cinematic exhibition that looks afresh at how we are navigating the so-called 'new normal'. The works on the programme explore innovative storytelling and mythology, heritage, language and symbolism, archiving and memory as well as isolation and introspection. Featured artists include Lerato Shadi, Simon Gush, Rehema Chacha ge, Tebogo Chologi, Penny Siopis and Jihan El-Tahri. Films are showing on Friday, Saturday and Sunday. Booking is essential. For ticketing head to opencity.artjoburg.com.