The cultures and flavours of the Indian subcontinent are a defining feature of the multi-cultural suburb of Fordsburg, a downtown neighbourhood. The streets here are a bold and colourful collision of cultures, with an abundant and eclectic selection of street food that offers authentic tastes from across India and Pakistan as well as North Africa and the Middle East.

Fordsburg Square (at the corner of Mint, Central and Albertina Sisulu Roads) holds one of Fordsburg's many heritage Blue Plaques detailing the square's history as a focal point for the 1922 Rand Rebellion, which saw mineworkers stage an open revolt, taking control of what was then the mining village of Fordsburg. The rebels faced intense firepower from the government's armed forces and faced off in a final bloody battle at Fordsburg Square, manning trenches and using what was a public lavatory (which still stands and now holds a Blue Plaque) as part of the barricade in their last stand. 

Fordsburg Square 100 years on is a far cry from those dramatic early mining days. Nowadays the market's busy central covered area readily brings to mind the hustle and bustle of an Arabic souk, filled with stalls selling knock-off football kits, cooking pots, spices, diamante-festooned Islamic hijabs and the biggest selection of Bollywood DVDs.

The arcades leading off the central market area are where the food is found, presenting a culinary odyssey across the Indian subcontinent. Here just off the street there are dozens of little window-sized food stalls all lined up selling an incredible array of enticing street food. It is Indian street food heaven.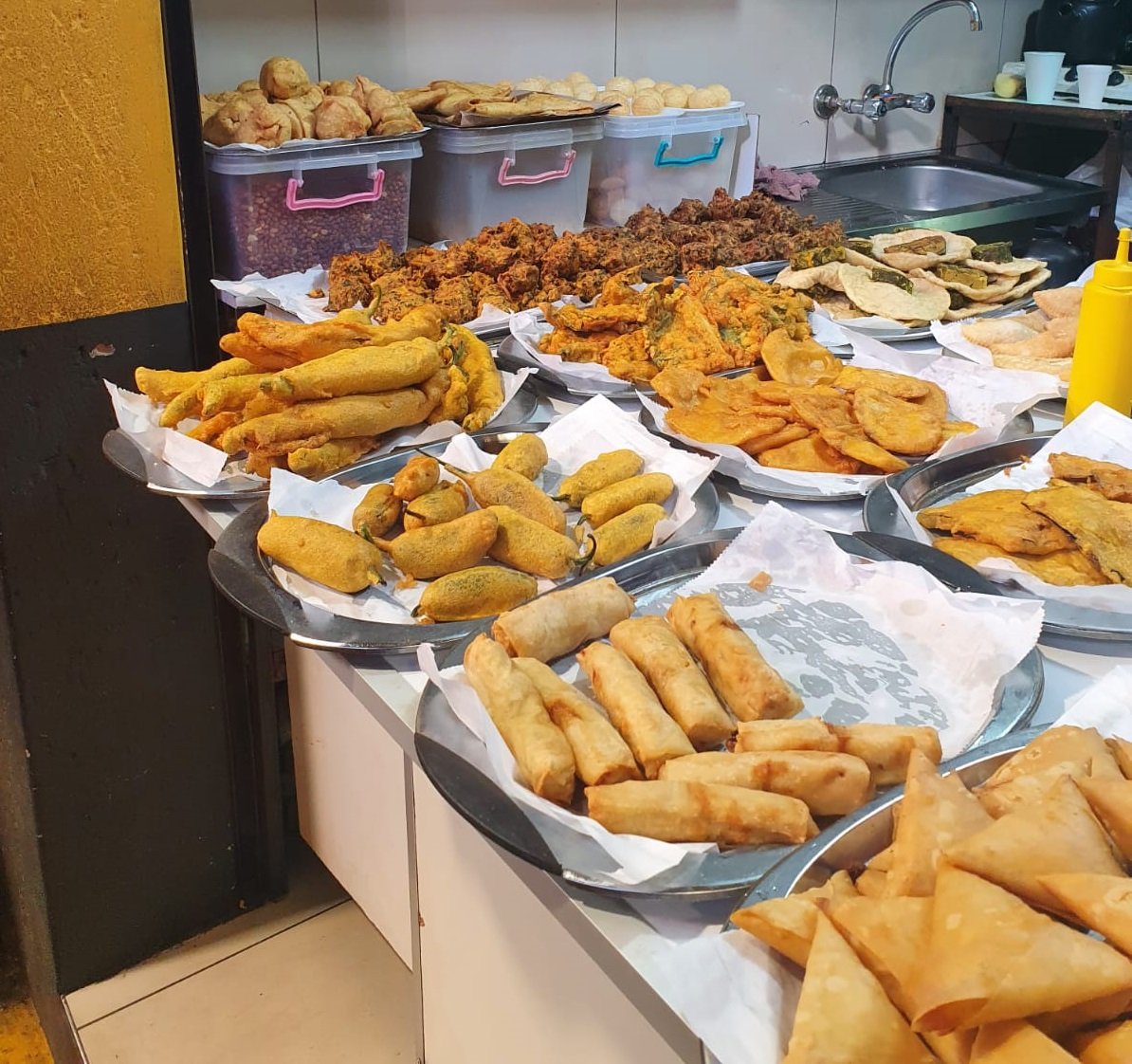 From dainty pani puri, deep-fried savoury doughnut-like vadas and crispy bhajis to wholesome Friday biryani and the all essential sizzling tandoori barbecued chicken (sold at prices that even KFC cannot compete with) there is enough variety to make a huge feast that should satisfy the whole family.

Tables are lined up along the corridors in front of the stalls, although given the desires for social distancing at the moment it is entirely understandable if you would rather stock up your shopping bags for takeaway. If you do choose to sit and feast, you'll be treated to some wonderful people-watching. This is a place to sit and observe the multitude of (predominantly Muslim) immigrant cultures from across Africa and Asia and multi-generational families, who call this neighbourhood home, connecting over food.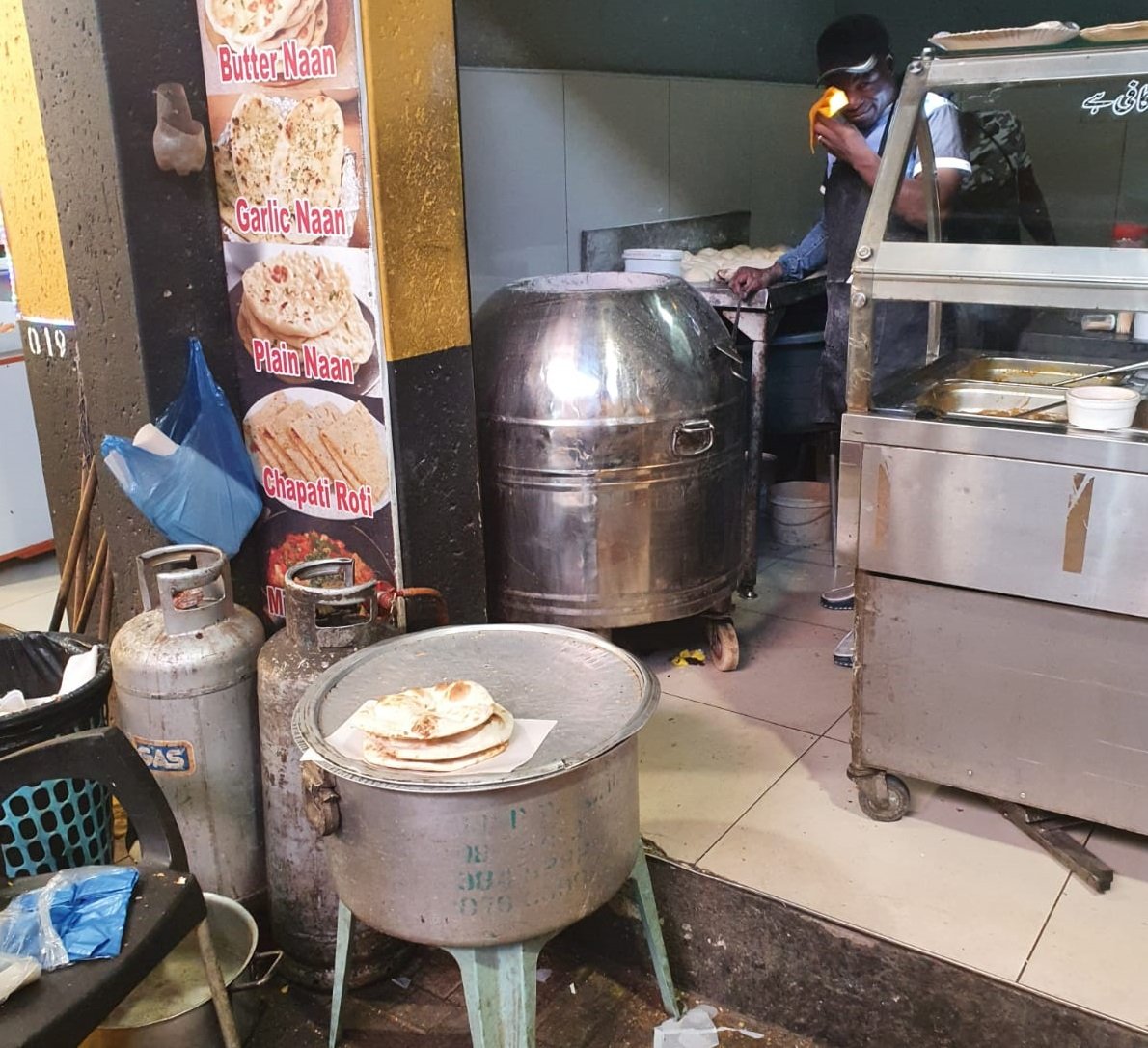 Not every stall is named and some seem to replicate each other making it hard to choose a favourite. However, the queues at Mashallah Takeaway (specialising in vegetarian-friendly chaat snacks like vadas, bhel puri, dani puri and pani puri) are a testament to the quality and variety of their offering. For piping hot naan cooked right in front of you in a tandoor oven, Bombay Chow is irresistible, especially on Sundays when their curry of the day is the slow-cooked nihari stew.

Students in search of incredible deals should look no further than Taj Mahal BBQ where they sell what might just be South Africa's cheapest chicken meal; a quarter chicken with chips, salad, roti, 'special sauce' and a cold drink comes to just R30.

We were also intrigued by the sizzling coal-fired mangal of an Afghan grill stall and a venue called Lahori Nashta (breakfast), specialising in the rich breakfast dishes that have made the city of Lahore famous among foodies in Pakistan.

If you are thirsty we recommend getting a made-to-order juice from the friendly 'Juicy & Liking' stall where you get to choose your own fresh fruit from the display. They will then juice it up for you right there on the spot for less than what you might pay for a can Coke of in the northern suburbs.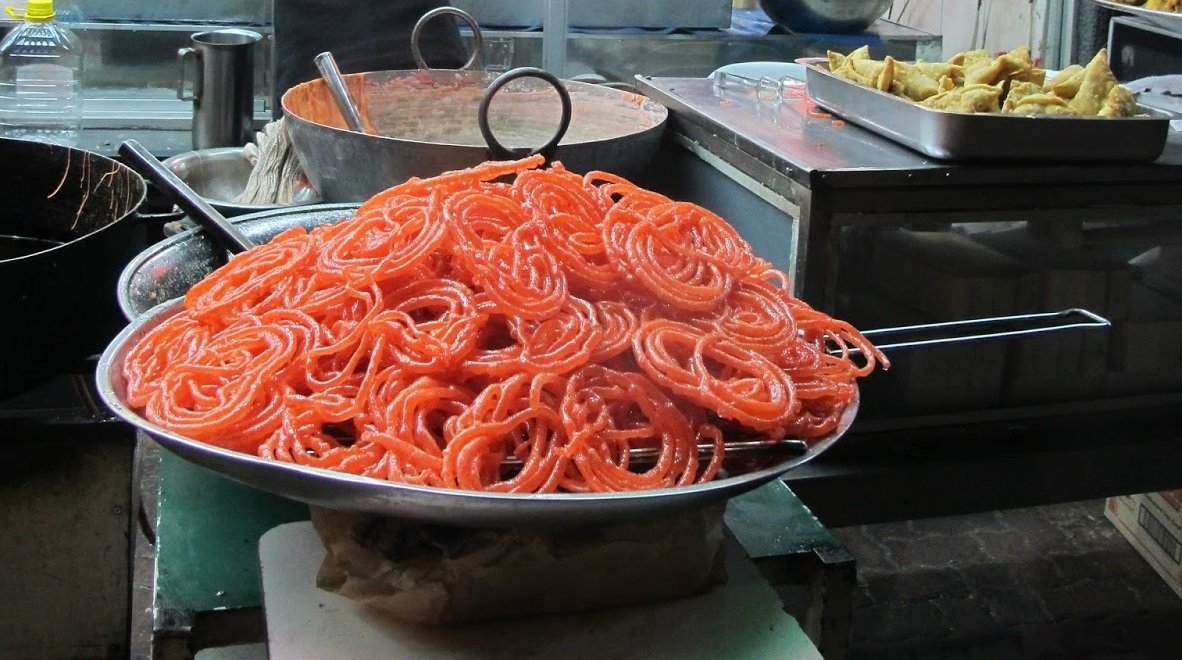 For dessert kulfi ice-cream, rich fruity lassis and decadent deep-fried jalebi are order of the day or head out of the market and cross the street to Fordsburg's famous sweetmeats bakery Shalimar Delights. 

Note that many stalls only accept cash, although prices are remarkably low. You can eat like a king for R100 and still have money to spare.

There is no car park, so you will need to find a place to park on the street (there are lots of car guards around), or park at the Oriental Plaza and walk the three blocks up from there (note the plaza is closed on Sundays). The market does not have set opening hours. Weekend lunchtimes and afternoons are a fun time to visit.

The main entrances to Fordsburg Square's food arcades are on Albertina Sisulu Road and Central Road.