This chic and boutique hotel, on the corner of Bristol and Oxford Roads in Saxonwold, is a short distance from the centre of Rosebank and will please travellers who enjoy their creature comforts. Set amid the jacaranda tree-lined streets of Joburg's historic 'northern suburbs' the Home Suite brand is all about creating an atmosphere of ease.

"Welcome home" are the first words you hear on entry from the man at the Home Suite Hotels Bristol's gate, and it's the brand's mantra. Your next greeting will probably be from tail-wagging Hazel, a gentle pooch with a yellow bandana who was rescued through a pop-up adoption project aptly titled Woof, and powered by Oscars Arc, a registered dog welfare NPO. There's a helpful sign at the hotel to encourage your support of this good cause.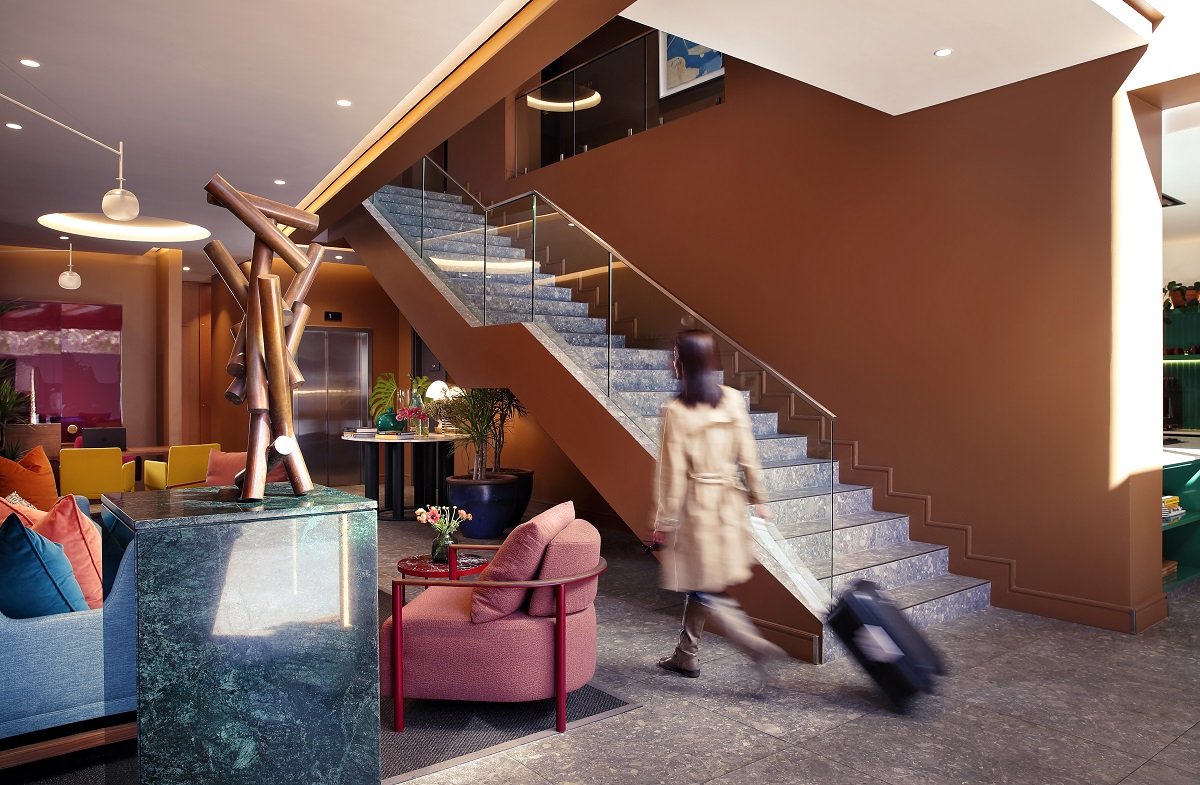 What we love about this hotel is its intimate spaces. On each of its floors you can find areas in which to pause, to sit solo and browse the great coffee table book collection celebrating Johannesburg and contemporary design and architecture, or a comfortable couch for some catch-up time. The space is exceptionally tastefully furnished, with pops of colour, and all contemporary elegance complemented by a collection of African art (predominantly by South African artists, both emerging and established) that includes the works of Sam Nhlengethwa and classics by Cecil Skotnes and Walter Battiss. Art is a key component of the brand. The artworks flow into the rooms and across the hotel. 

The interiors are designed by local duo Tonic who also curated the art for this property and are known for creating a sense of understated luxury and comfort, always rich in colour. Their design style gives the impression of having stepped into a luxe hideaway, no matter the location. Outside the door, the city whizzes past.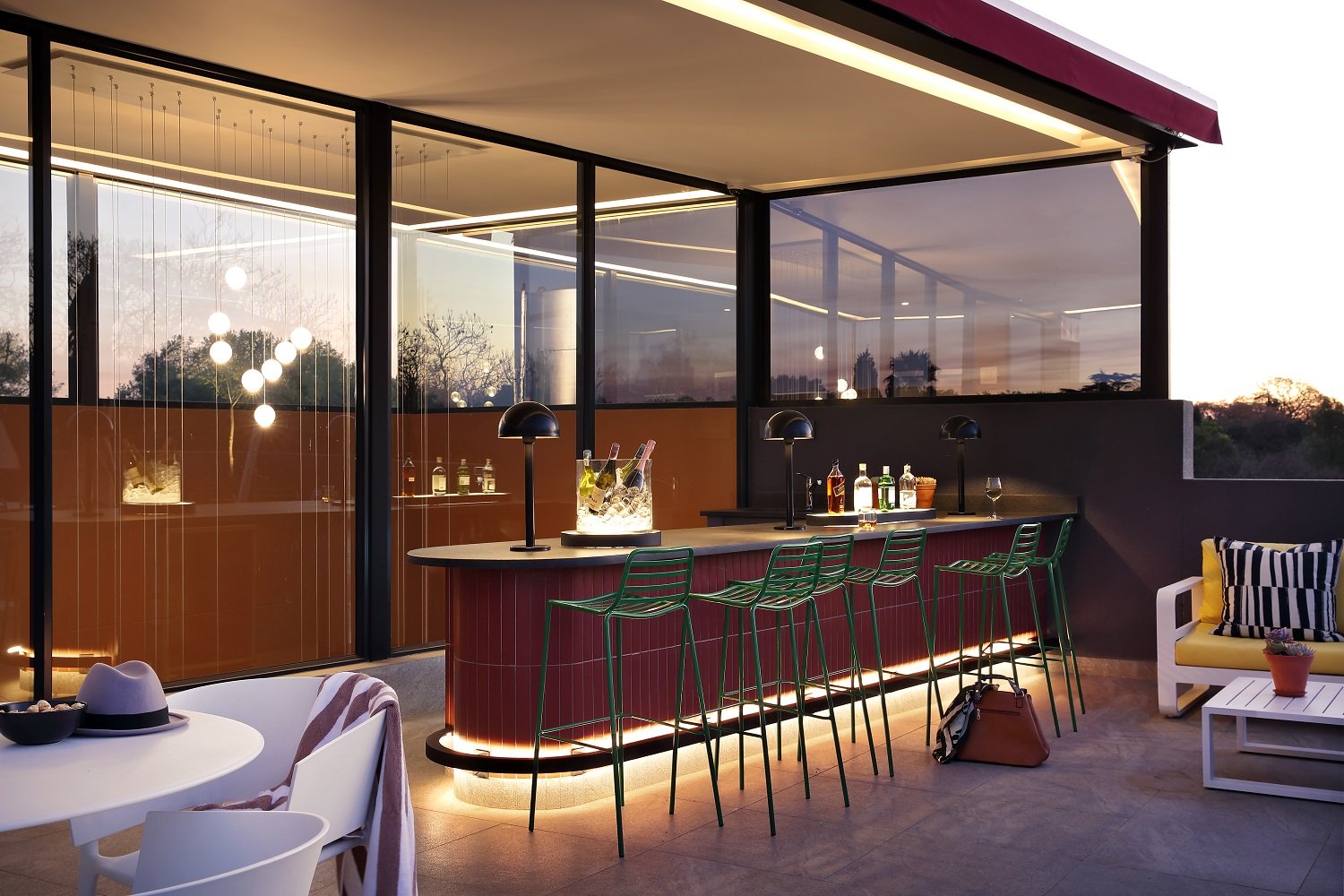 Accommodation at Home Suite Hotel Bristol
The Home Suite Hotels Brand is all about attention to detail – we commend them on a super comfy and gigantic bed, excellent high-quality linen and a pillow service to please even the pickiest sleeper. Our room was by any hotel standards, enormous, with a king-size bed, couch, table for two and a desk in case work was part of the weekend. 

Service gets a high five. Your check-in is mostly completed in advance, with you downloading an app that operates as your room key, while pre-check-in we received a helpful WhatsApp message that ensured our every request at the hotel was handled through this efficient service and personalised with an introduction to the delightful staff member on duty. It makes for an ease that is often lacking when you have to head to reception to stand before a desk with a request. 

And with 28 rooms, Home Suite Hotels Bristol offers an intimacy that in itself is a luxury. If you are a light sleeper make sure to alert the hotel pre-check-in as the rooms are built around a central staircase and the hotel tends to attract happy guests who like to express themselves. Insider tip: If you can secure the deluxe Suite 205, you'll get to enjoy a private balcony with an eyeful over the treetops.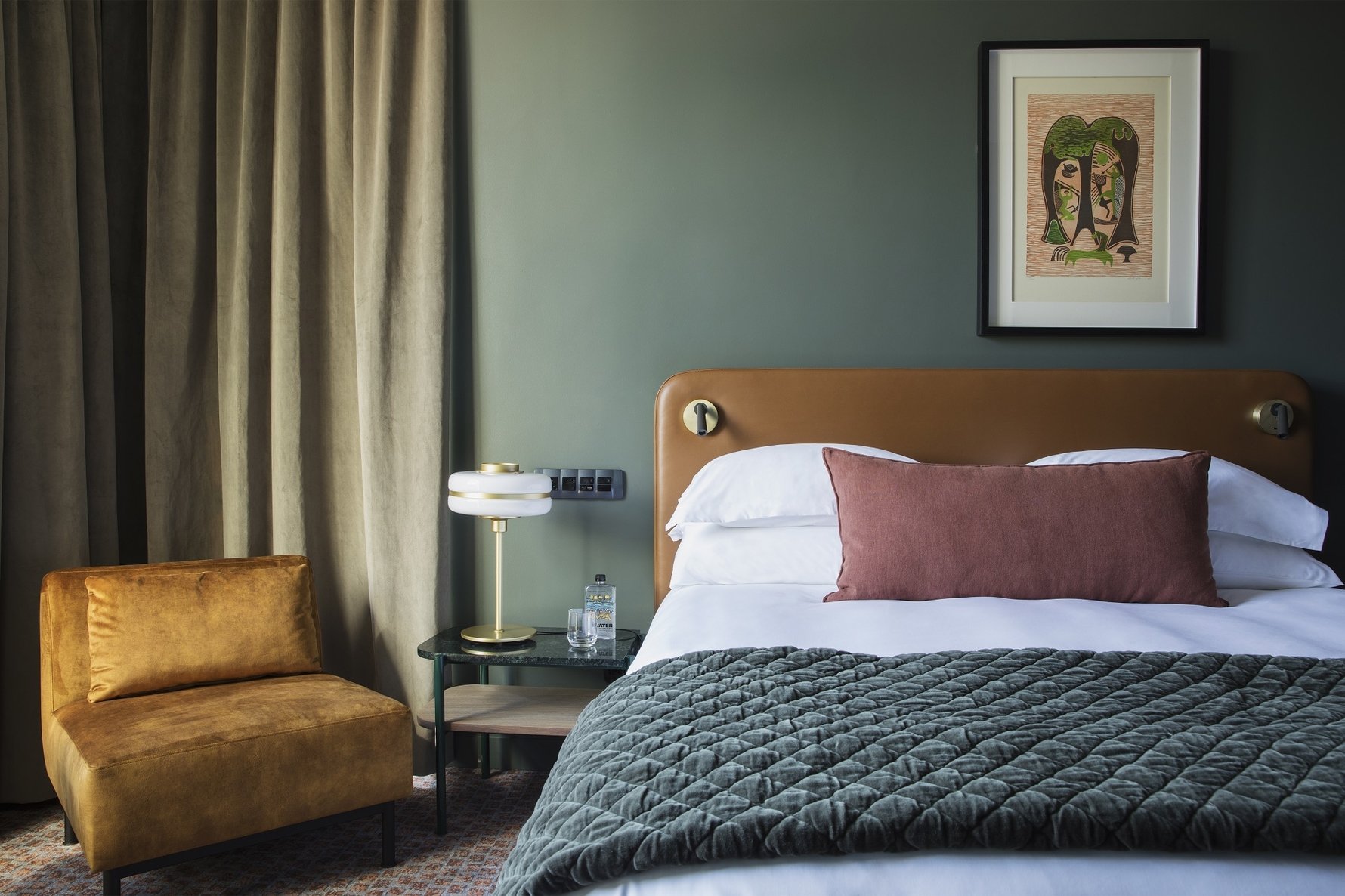 Dining at Home Suite Hotel
On the ground floor you'll find The Larder, an all-day snack stash and honesty bar. Meals are served from early morning until 21:00 and we can vouch that when they offer the "ultimate" cheese toastie, Home Suite Hotel is not kidding. We tried it twice to confirm our findings.  As an added bonus coffee is supplied by Father, our favourite Joburg beans. The salads were also excellent.

The cherry on top is a rooftop bar serving signature gin cocktails with a small pool deck offering a superb view over the treed suburbs of the city and all the way towards the city skyline. The perfect spot to enjoy evening sundowners.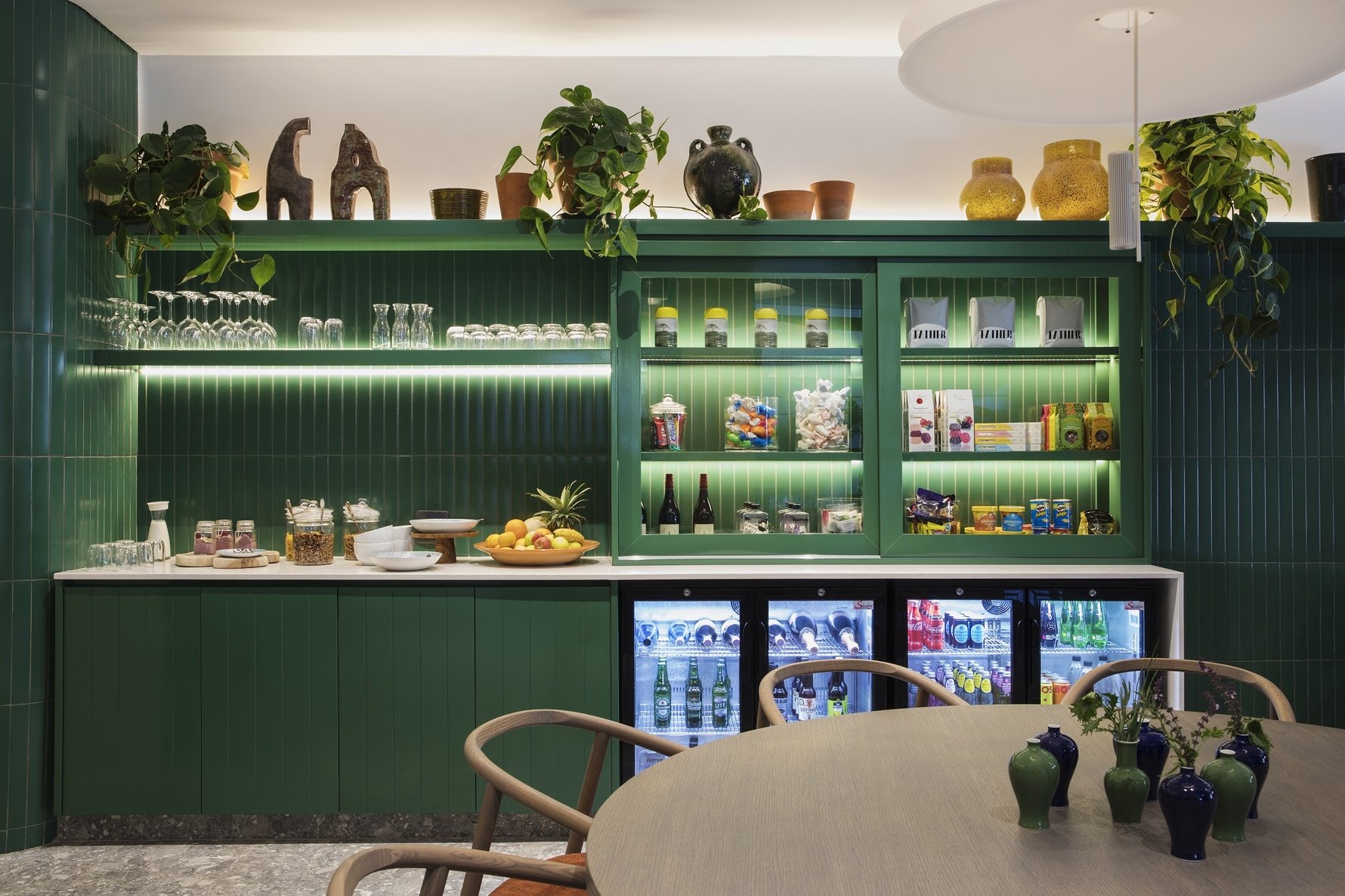 Meetings at Home Suite Hotel
The hotel has a fully equipped meeting room that happily reflects the chic breezy style of the rest of the property and could hardly feel less corporate with yet more artworks and bright pops of colour. We spent the day hosting a meeting here and loved the filter coffee by Father Coffee busy percolating in the room (simply send a whatsapp when you want topping up) and the large adjoining outdoor balcony terrace for when you want to take a meeting outside. The super friendly event's team who welcomed us even apologised that the croissants waiting for us had cooled down due to our late arrival, "we love for the room to smell like fresh pastries when you walk in", they told us. It's these little touches that make all the difference.

Get there with the Gautrain: Home Suite Hotel Bristol is a ten-minute walk from the Rosebank Gautrain station.

* We were invited to stay at Home Suite Hotel, our views are independent.