Unifying all of Joburg-based artist Clive van den Berg's work – across a range of mediums throughout his prolific career, from monumental sculptures to prints, films and paintings – is an enduring focus on themes of memory, light, landscape, desire, and the body. All of these are bound up with the turbulent history of South Africa, and the ongoing public experience of its aftermath. 

His latest exhibition Underscape is on show at Goodman Gallery in Parkwood until Jan 15. In Underscape the artist turns his attention to the land, seeking to "distemper" our lived experience in relation to landscape through lush and engrossing abstract paintings. 

We talked to van den Berg about his life and work as an artist and his thoughts on life in Joburg.

You've been called an artist, curator, teacher, mentor – what do you most commonly introduce yourself as?  
Hi I'm Clive, I'm an artist. 

Tell us what sparked your career as an artist? 
It was the way I understood the world. I am a maker. I have to work with my hands as well as my brain and art combines the two. 

What is the most challenging aspect of being an artist in this era? 
In many ways this is a great time to be an artist. The traditional centres of art are being infiltrated by the fringes and thus there is some liveliness to materiality and approach. Covid has thrown many challenges our way but these are well rehearsed and hopefully fading as more of the world vaccinates. 

Your latest exhibition Underscapes at Goodman Gallery – what do you hope the audience walks away with besides for a painting or drawing? 
Pleasure; intellectual, visual and material. I hope viewers will come away with a sense that art can give insights that can not be replicated in other mediums.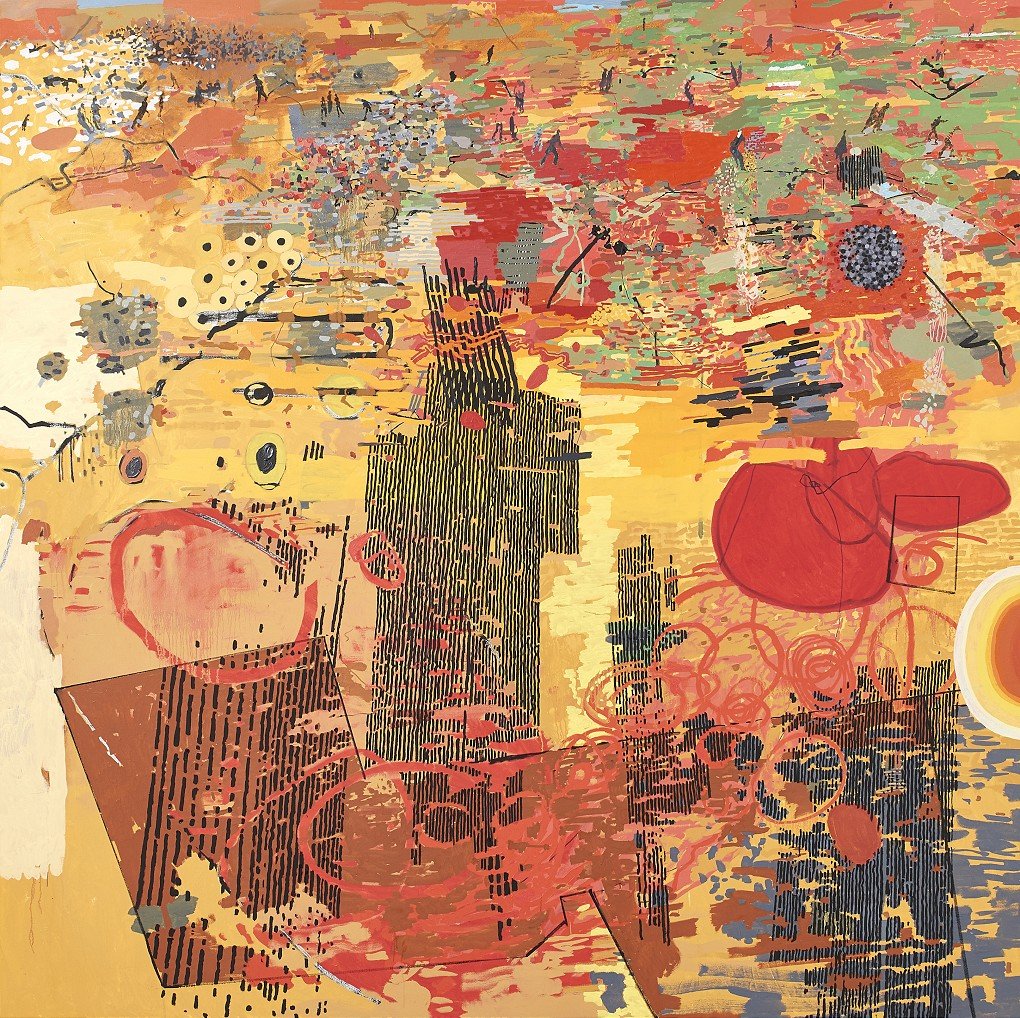 Some of the works for Underscapes date back to 2016 – how has this body of work changed over time? 
The central concept, that there are landscapes above and below ground has not changed, but the porous relationship between land and body has become more intimate. 

As someone who collaborates widely, how has this Covid era shifted the way that you work? 
My studio practice has not changed at all. Painting is a solitary activity. I spend my days alone. Sometimes I listen to music and occasionally to books, but there is no other physical presence in the room. Of course solitariness does not mean that you are not having conversations in your head. I have a large table in my studio and on it are laid out books, photocopies of things, sketches, sketchbooks, notes, source photographs, and articles. These various things are all prompts to conversation across time and place. At the moment there are books about Philip Guston, Dubuffet, Borromini and inevitably a few books about Japanese print artists – Yoshitoshi, Kyosai and Kuniyoshi are the current group. Presently I am learning a lot from Borromini, that most fabulously inventive architect. The more collaborative parts of my practice are on hold.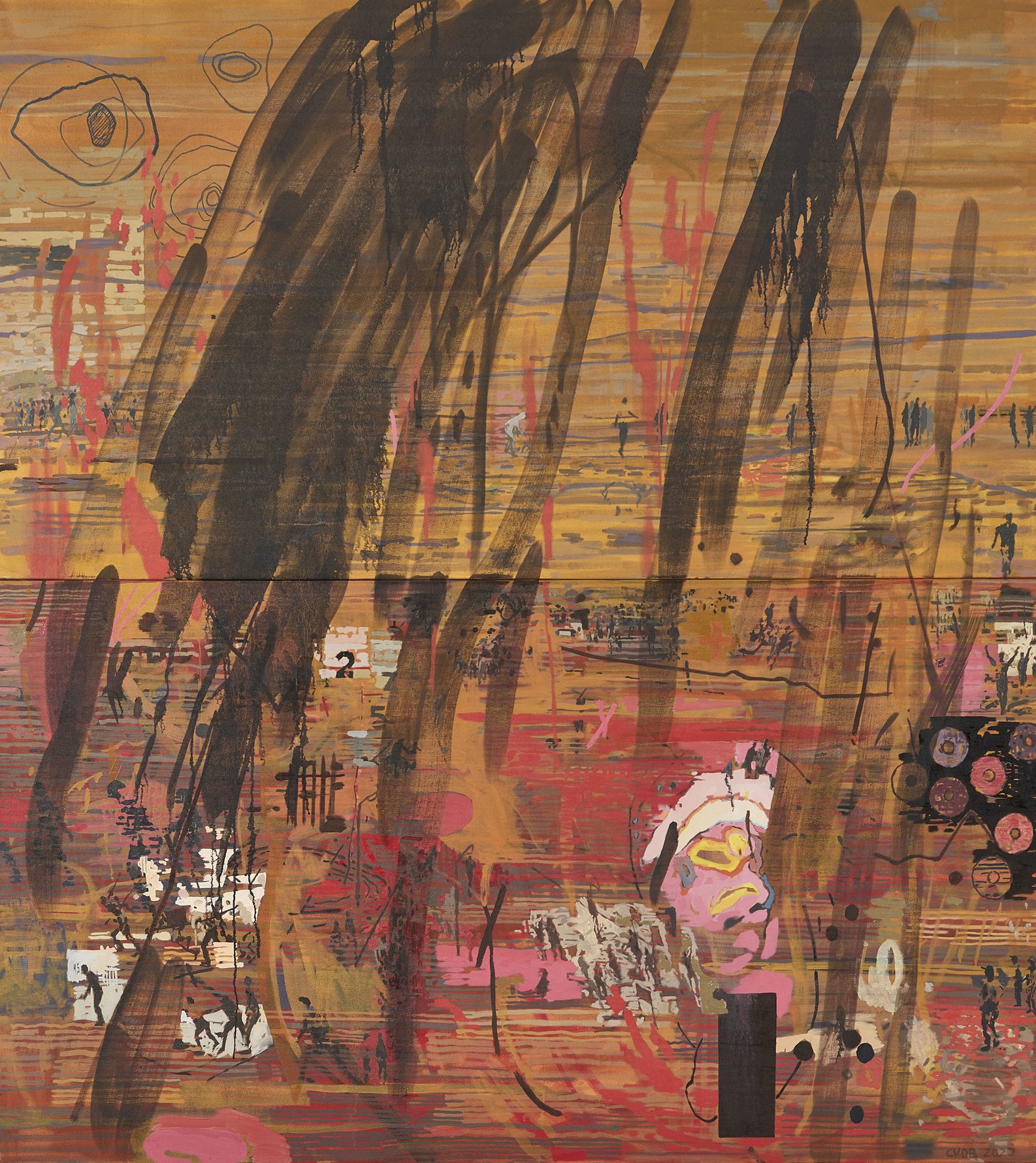 There are many references to the body in your work. Can you tell us more about the importance of this as a theme of your art?  
My political consciousness of the body was ignited by the identification of the HIV virus in the early eighties. It was a medieval moment. Modernity failed and we who were vulnerable to the virus back then, when it was framed as a 'gay' disease, were abandoned by political, ecclesiastical and other leaders. So desire, love and vulnerability have been subjects ever since.
  
You work in many different mediums, which is your favourite and why?  
I don't have a favourite, but at the moment I am loving oil painting. It is is such an endlessly fluid and challenging tradition. 

What's next, now that Underscapes is up? 
I am working on a show of paintings for an exhibition in London, March 2022. 

Your public artworks mark out key spaces in this city – What work are you most personally attached to? 
The Eland in Braamfontein.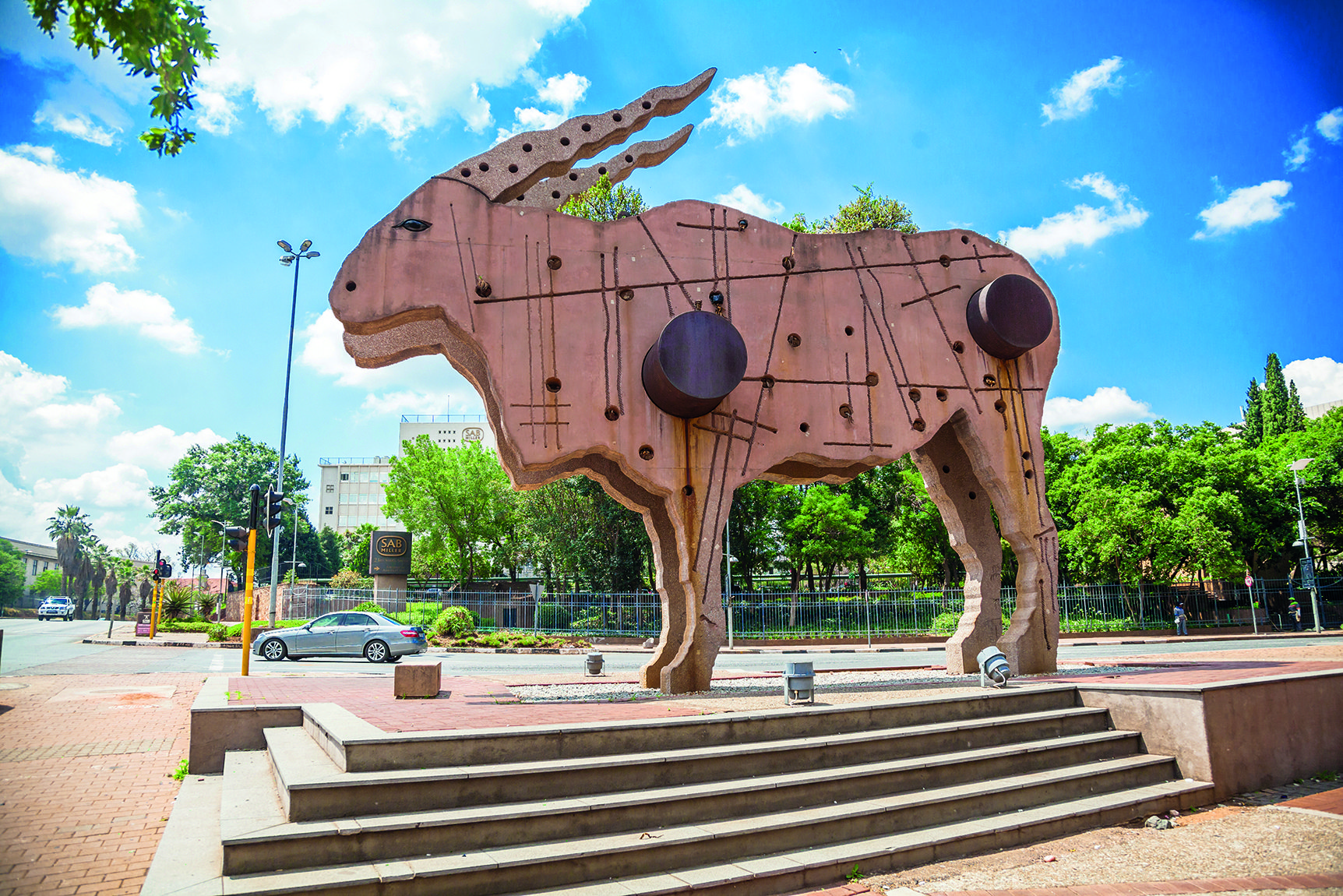 Ideas about shifting space are integral to your work. Why? 
When I first came to Johannesburg I was astonished by the mine dumps: their bulk, their presence in the city, the fact that their immense tonnage had been shifted from underground to impersonate hills up above. It struck me that provisionality, shift, impermanence are very much part of our consciousness as Joburgers. Our landscape acts this out before our eyes.  

What brought you to Joburg or what makes you stay here? 
I came here to accept a lecturing post at Wits. I stay because I find the urgent, crazy, non-consolatory mess of it compelling. 

Home is... A rectangular stone house with a large garden, which I have planted with a forest of local trees. 

What's happening in Joburg right now that you think everyone should know about? Get up somewhere high to catch the last mauve chimeras. [Spring Jacaranda season]

Three things a visitor should not leave Joburg without experiencing: The Holocaust and Genocide Centre in Dunkeld. Find a rocky ridge, of which there are several, inhabited or unbuilt, preferably with a drink in the evening... or early morning. Take a walk through the old city centre. There are some remarkable buildings. Don't go alone.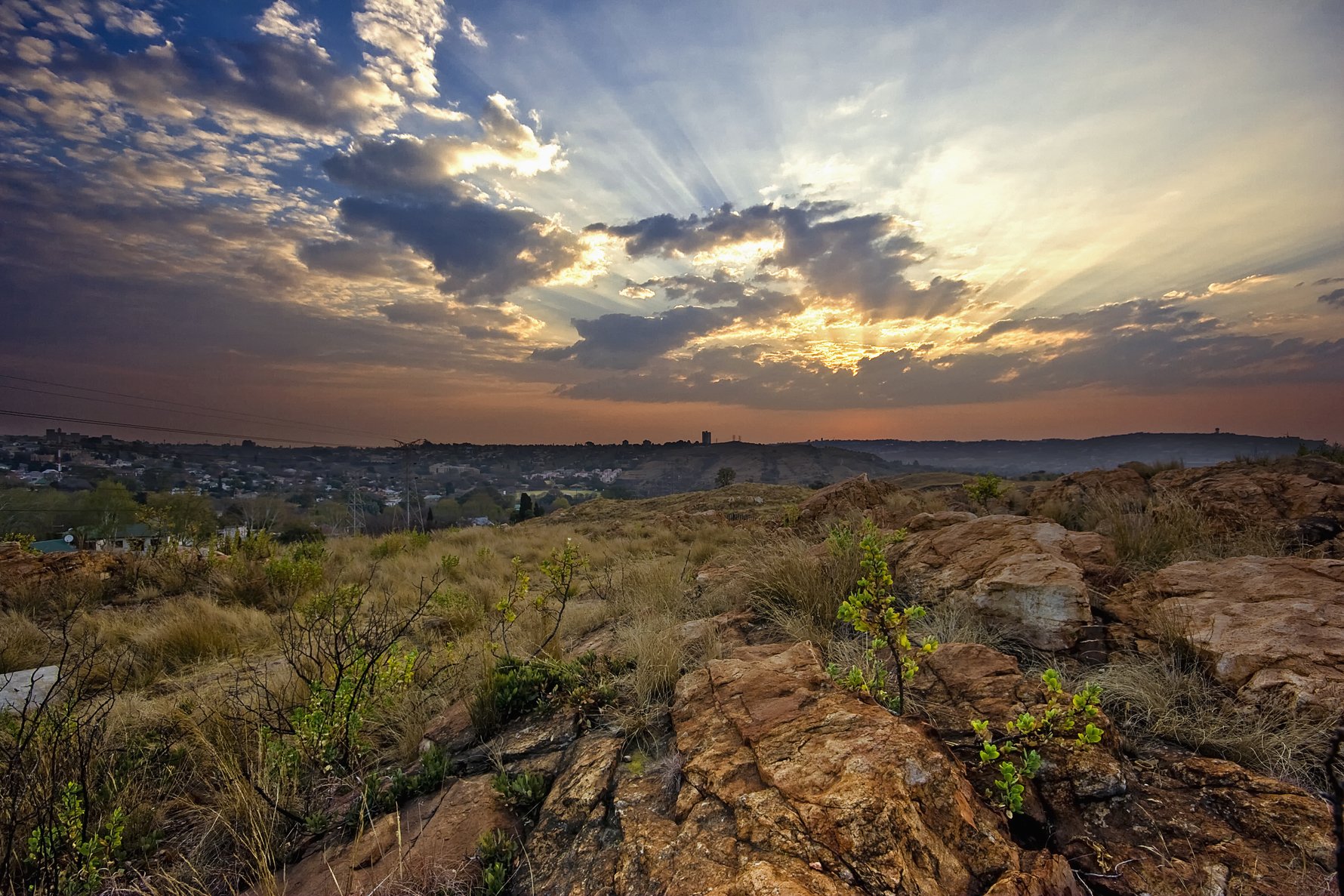 Favourite Joburg suburb: I like the old suburbs, preferably slightly shabby. I dislike anywhere with chrome gates. 

One thing no one would expect to hear about Joburg: Despite endless displays of impatience and violence it is full of kindness. 

Most underrated Joburg sight or experience: Walking

If I could buy any Joburg building it would be... The Gasworks 

Most memorable meal you have eaten in Joburg: Joburgers can cook! I have had many fabulous meals with friends in their homes, but Andrea Burgener's various restaurants have always delighted me, especially when Nick gets out the gin. [Andrea Burgener and her partner Nick are owners of the excellent deli, The Leopard].

What do you love most about Joburg?  The trees 

What do you least like about Joburg?  The driving

Three words that describe Joburg: Trees, Layers, Volatile.
WIN AN ARTWORK BY CLIVE VAN DEN BERG!
In conjunction with the exhibition, we're giving away a unique sketch by the artist worth R10,000. Enter the competition here on Instagram for a chance to win.