Zip Zap Circus, founded by Brent van Rensburg and Laurence Estève in 1992, is a vibrant, uniquely South African social and professional circus. Zip Zap was founded with vision to inspire and empower young people from all walks of life to pursue their dreams through circus arts. As a professional company Zip Zap has big goals – to foster social cohesion, create opportunities, unlock potential, and impart critical life skills.

Zip Zap works with a diverse community of children from all backgrounds to help them 'dare to dream' and learn how to make those dreams a reality. Their programmes are, amazingly, all free to participants, with the crucial financial support of  individuals, organisations, corporations, and foundations.

On August 4-7 2022 the Zip Zap performers make their way to Johannesburg for a series of shows of their latest production, MOYA Live. We spoke to the co-founding couple, Brent van Rensburg and Laurence Estève in anticipation of the show and to learn more about what drives the Zip Zap Circus. 

What inspired the creation of Zip Zap Circus?
Visiting South Africa in 1992 after turning 30 under the big top at Cirque Arlette Gruss in Paris, the local environment (South Africa) was both tense and hopeful. [It] started out as a holiday [but] we soon realised that there was a need to bridge the gap between children from different backgrounds and cultures by using circus as a medium. Life in the circus taught us about diversity and inclusion (the show was made of Europeans, South Americans, North Africans and Asians), about independence and acceptance (sort out your own caravan, costumes, contract, transport, next job, marketing, finances, medical and no play = no pay), about hard work (set up, rehearse, perform, take down, travel, sleep), humility (you are only as good as your last show), and supporting each other (everyone encourages and supports one another).
 
Can you give us a deeper sense of context – if you cast your mind back to 1992. The country was in such a dark place. How did you imagine this idea would work?
In 1992 South Africa we wanted to be able to make a difference using our skills and bring children together from different backgrounds and cultures so they can grow up with compassion, understanding and strong life values all together as one. We wanted to be part of the solution – not part of the problem.
"Keep progressing, researching, creating, and challenging oneself."
 
What were the biggest challenges you faced in creating the Zip Zap Circus?
We had no venue, no money, and no equipment.  No one saw the circus as a medium for education – it was seen as a medium for clowns and animals. The performers were often seen as travelling gypsies.
 
How many children have been through Zip Zap Circus training since 1992?
20 000. 
 
What is the first thing performers learn when training with Zip Zap Circus? 
It hurts – not only the trapeze bar in your hand, or the fabric against your body, but even a juggling club that hits your hands. It takes time, repetition, commitment, and discipline. If you fall, stand up, look at the audience in the eyes and tell them you are going to try again.
 
What's the most difficult thing to learn as a Zip Zap Circus performing artist? 
To keep progressing, researching, creating, and challenging oneself. 
 
"[The circus] teaches the need to learn to work together and value each other – for the top guy to climb on top of the pyramid he needs the strong guys at the bottom."

Apart from acrobatic skills, what else does the circus seek to teach?
Acceptance of diversity, respect for others, of equipment, of oneself, of Zip Zap discipline teamwork and family. We all aim to make the best show possible. It also teaches humility, perseverance, accountability – responsibility for oneself, trust – in others and in oneself and honesty, and to be consistently true, transparent, real, fair, and honourable.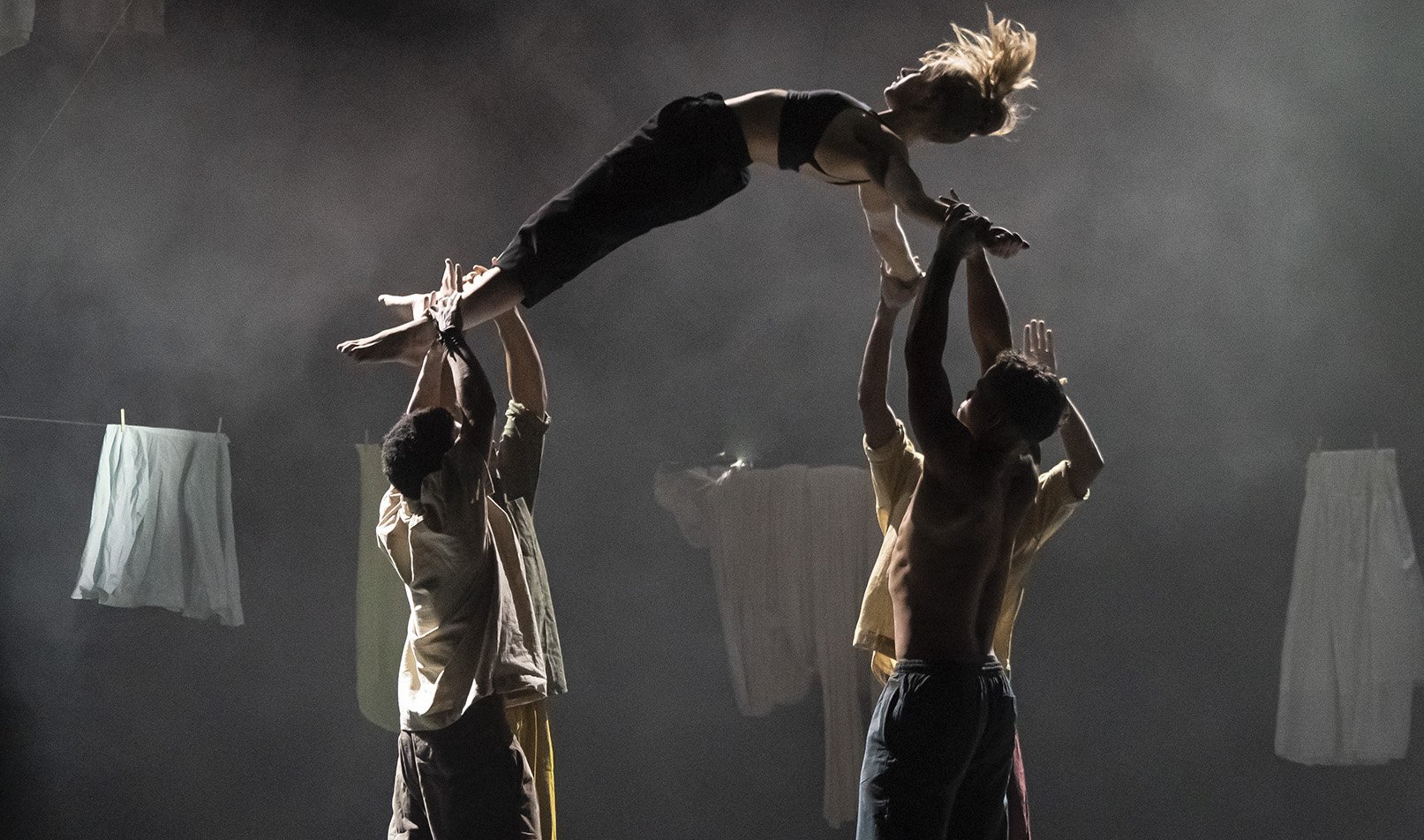 How does performing in a circus prepare one for life?
It teaches the need to work hard before being able to perform on stage. It teaches the need to learn to work together and value each other – for the top guy to climb on top of the pyramid he needs the strong guys at the bottom. One learns to trust – putting your life in the hands of someone else is very real in the circus — sometimes in life, you have to put your trust in someone's else hands. Perseverance — tears are real when one gets injured or misses a trick or is not selected for a show. If you want it bad enough, you are the only one to make it back on stage. Falling is not a failure, it is part of learning. Kids at Zip Zap are not allowed to say I cannot – only I can try. Performing in different places, travelling, and sharing your joy of performing teaches you to be happy with your choice of life and enjoy the hard times knowing that the good times are coming.
 
What are the biggest lessons you have learned through Zip Zap Circus over the past 30 years? 
It doesn't matter where a child comes from. If given an opportunity, and they really want it, they can succeed. Don't take "no" personally and don't take "no" as a final answer. Apply compassion and understanding at every interaction and every moment of your life.
 
What do you consider is the relevance of Zip Zap Circus' diversity, social cohesion, and empowerment ethos in the current post-apartheid, post-Covid society? 
No one needs any explanation when watching our show MOYA which will be performed at The Teatro at Montecasino from 4-7 August 2022. It's obvious that it forms part of Nelson Mandela's dream of a rainbow nation. MOYA displays unity in diversity throughout the performance, each one caring for the other, catching, lifting, climbing, and jumping. Post-apartheid: we all bleed the same colour (from the rap song written and performed by Jason Barnard in the show MOYA). Post-COVID: we are stronger together, sharing and living.
"Perseverance — tears are real when one gets injured or misses a trick or is not selected for a show. If you want it bad enough, you are the only one to make it back on stage."
 
The circus was inspired by the late Nelson Mandela's vision for peaceful co-existence in South Africa. Tell us about that relationship. 
We were fortunate to perform for Madiba on his 77th birthday in 1995 at Gold Reef City, Johannesburg. When meeting him he told us to keep up the good work and we keep his words in mind all the time.
 
The Zip Zap Circus often has had opportunities to perform abroad but always extends the same, if not more enthusiasm for local shows. What is it about South African audiences that keep the company passionate? 
We are proud to show our talent to the people of South Africa and be appreciated for what we do and who we are. There is an underlying understanding of what a show like MOYA represents for South Africans, a deep ubuntu connection that is so special here.
 
What are the unique elements of the MOYA live production that Joburg audiences can look forward to? 
High level of circus artistry and skill. Passion and energy of the collective. True Zip Zap spirit, diversity, and ubuntu, South African stories and beautiful local and African music – only one song is from outside Africa.

What about performing in Joburg excites the Zap Circus artists most? 
Performers love to travel. The thought of taking a show to another city is very exciting. From the minute they jump onto the bus and travel together, to setting up and rehearsing, to taking pictures with the audience after the show and travelling back in the bus together they talk about the memories that have been created, the interactions, and the fun of the mishaps.
 
Please provide an example of a South African story or experience that inspired a performance included in MOYA live. 
The storyline is based on the real-life story of the performers in the show. They are not acting — they are portraying their lives on stage.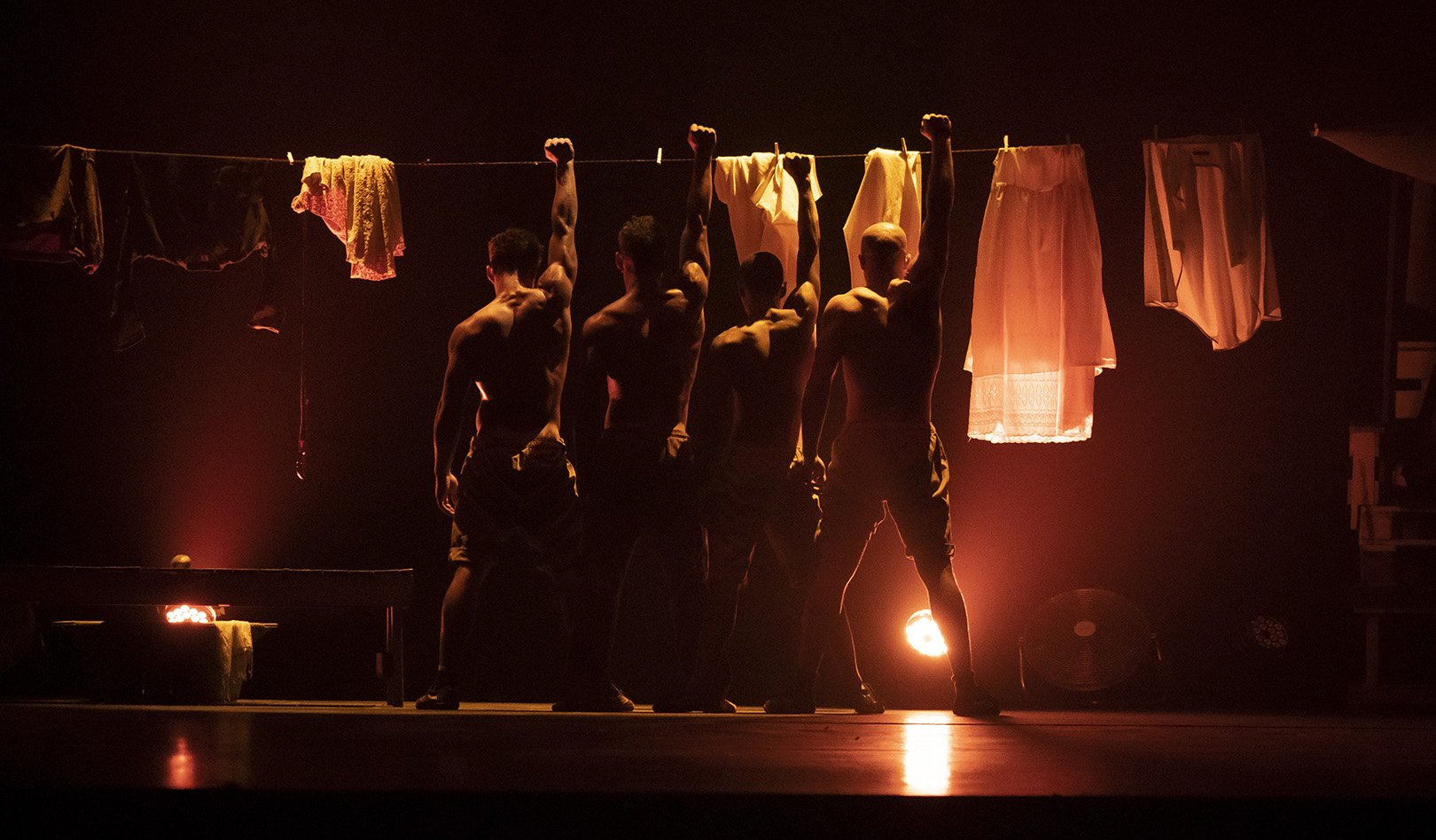 How does the MOYA live show present the perspective of South African youth? 
MOYA covers a range of issues that the youth of today are facing and have to deal with. Rap is a medium that young people understand — it tells real stories in a poetic manner.
 
Can you share some anecdotes about the three most challenging/exciting moments in the history of the Zip Zap Circus? 
While performing for President Nelson Mandela in 1995 one of our smaller performers ran up through the security guys to hug his favourite president and made it onto the evening news! While on tour in France in 1997 we took 15 Zip Zap kids to the Eiffel Tower in the morning, walked up and had to run down to catch the train to not miss our renewal vows, with our Xhosa guys singing acapella songs in a 12th-century Catholic church. Ruth Monpati (Mamma Ruth as we called her), ambassador of South Africa in Switzerland at the time, who was travelling with us, had tears of joy and pride in her eyes. We baptised our eldest daughter, Sabine, at the same time. Sabine has now directed the Acrobatic Art Film MOYA from which the live show has been created. During the tour to Australia for the Commonwealth in 2006, the Zip Zap kids laughed so much when they saw kangaroos jumping over the fence for the first time in their lives, that we had to stop the bus and get them out.
 
What does the future hold for the Zip Zap Circus? 
We are celebrating our 30th anniversary on 8 October 2022! We are looking forward to taking MOYA to the world – we have provisional bookings for Reunion Island and France. We are also working towards building a permanent performance arena in the heart of Cape Town.

MOYA Live will be at The Teatro at Montecasino from August 4-7. Tickets are available from R190-R290.  See our feature on the exciting show for more details and how to book.