Party capital Joburg is a well-earned title that's only grown in prominence over recent years. From spring, the city's energy goes up a few notches with new parties and ways to enjoy this place we call home popping up. The partying spirit starts to stir on Thursdays and continues into the weekend, with daytime get-togethers that segue into the evening, particularly on Sundays. Some parties that started out as small DJ evenings at local bars have grown into major ticketed festival-like events that draw crowds from all over.

We declare the season underway. Here's our pick of the best parties and club nights in Joburg, so you can get in on some of the action.
BREAKFAST AT KHUJO'S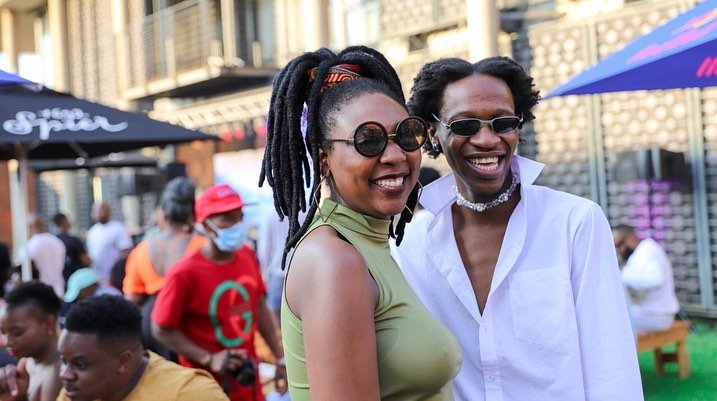 Previously hosted at the Malvern home of one Mr Khujo – a style inspiration in denim – local event organisers The Dig's party Breakfast at Khujo's has become an adored Joburg event. Hosting events from Malvern to Melville, and even collaborations at Standard Bank's Joy of Jazz festival, it's usually a chilled afternoon to evening affair, where the party mixes live music performances and an eclectic DJ lineup. Follow Breakfast at Khujos for the latest on upcoming parties.
EBUMNANDINI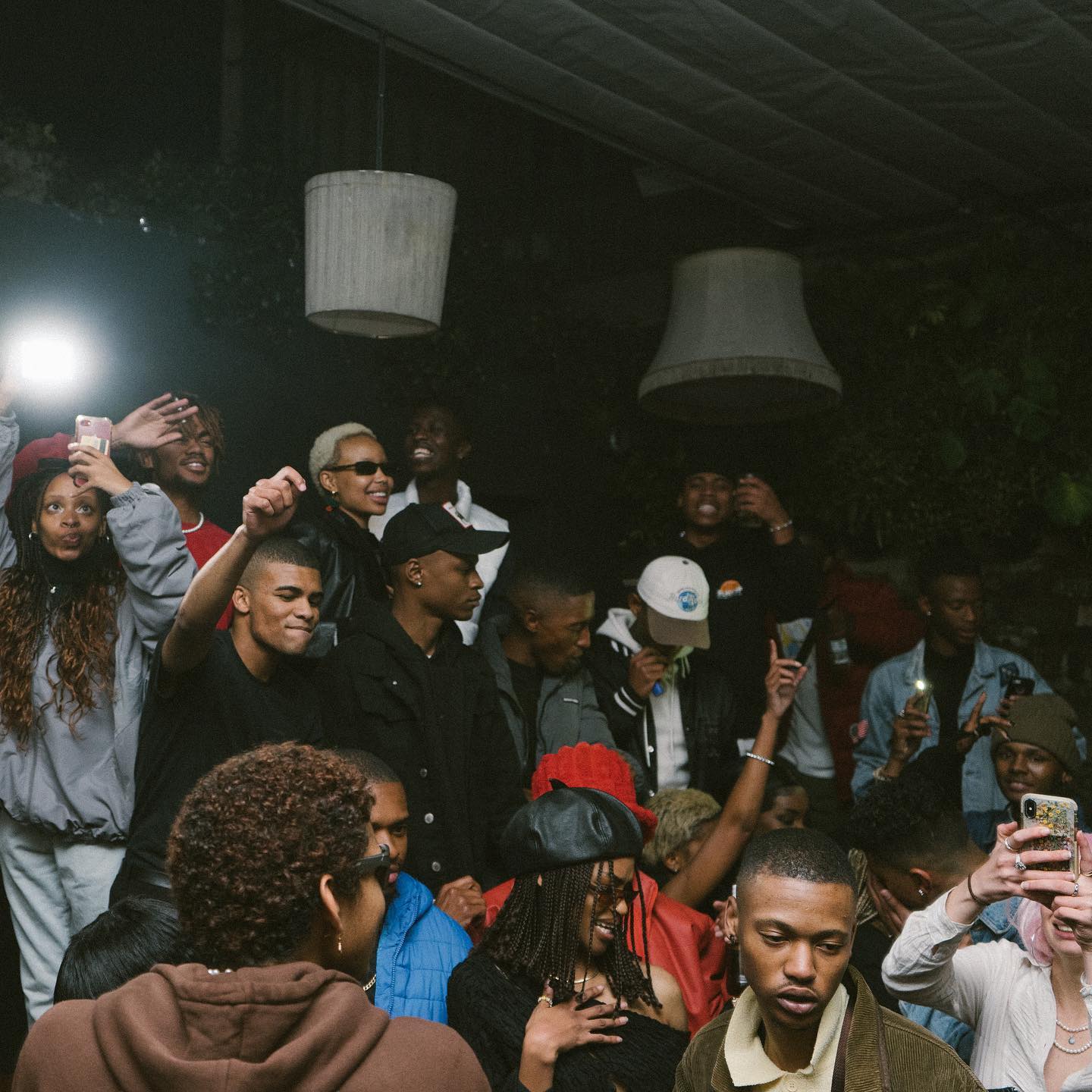 A group of four creatives and DJs based in Johannesburg came together to establish Ebumnandini in 2019. This event series features themes such as 'Nollywood' and the 'Culture & Couture' collection, with each occasion requiring a unique dress code. Previous editions have showcased exciting concepts like 'Denim and Leather' or athleisure attire. Ebumnandini serves as a platform for Joburg's stylish young crowd to unwind while enjoying curated music sets by its founders and DJs Franadilla and Stiff Pap, along with emerging guest artists behind the decks at their events at 99 Juta and Hallmark House. Follow Ebumnandini for the latest on upcoming parties.
KUNYE
An all-day party led by DJ Shimza's Kunye record label, in the post-pandemic era this has become one of South Africa's hottest open-air house music events. Usually attracting major producers and DJs to the decks, the all-day festival takes place around every three months, although since the Kunye party brand has found nationwide interest, the festival is now often on the road. Follow Kunye Records on Instagram for the latest on upcoming events. 
OBRIGADO
Dance the Saturday afternoon away at Soweto-born DJs Tha Muzik and DJ Kenzhero's monthly Obrigado party. With Kenzhero and Tha Muzik on the decks, the music line-up usually covers everything from '70s disco and '90s hip-hop to Afrobeats, bossa nova and funk. Upbeat and highly danceable is the order of the day, plus there is Obrigado's very own craft gin to enjoy. This party pops up at different locations and even had a Brazil edition. Follow Obrigado here for the latest on upcoming parties.
P_SSY PARTY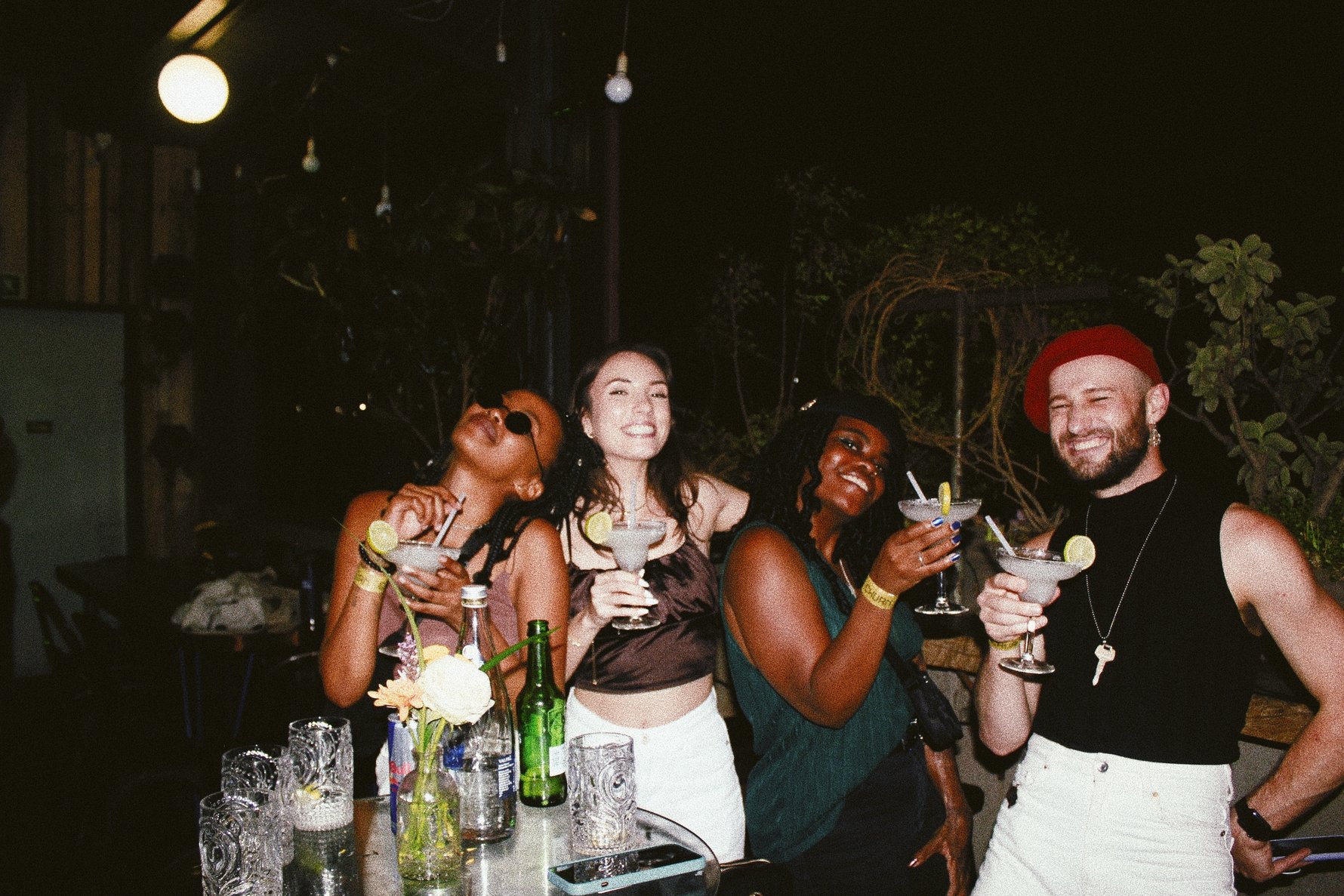 Launched in 2018 at Braamfontein's iconic Kitchener's Carvery Bar, P_ssy Party is one of Joburg's most enduring queer nights, held with the aim of being an "incubator for women and queer DJs". There's a fun, friendly and youthful crowd buoyed by an anything-goes attitude, that embraces serious vogueing just as warmly as awkward dance moves. The music runs the gamut from golden oldies and 1980s pop to tropical tunes, kwaito and house. Since launching in Braamfontein, Pussy Party has moved around the city and can often be found at Living Room in Maboneng or in Parktown North at Acid Food & Wine Bar and often hosts DJing workshops. Cultural icon and style maven Maria McCloy is one of the legendary DJs in the mix here. Follow P_ssy Party online here for the latest party announcements. 
SAME SEX SATURDAYS
Hosted by one of the most happening LGBTQ+-focused events crew, Other Village People, Same Sex Saturdays happens in Johannesburg, Durban and Cape Town. The event is a space for the queer community and like-minded people to enjoy new connections, music and create good energy. Other Village People curates intentional queer social spaces that aim to create connection without judgement. Follow Other Village People on social media here for the latest party announcements.
 
SOUNDSET SUNDAY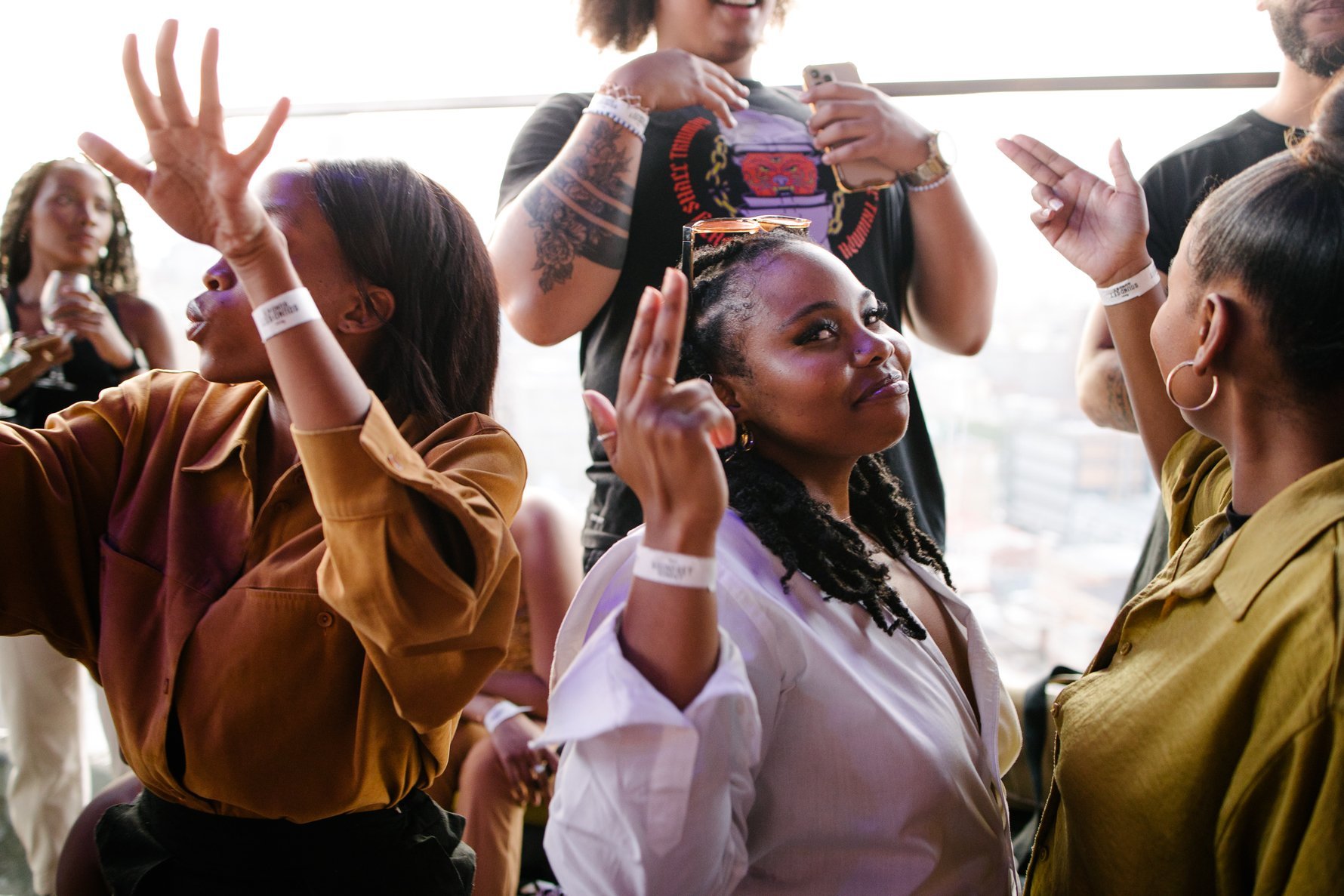 With a new spring and summer season, Soundset Sunday is the shake-up your Sunday needs. It's a dazzling experience where friends gather from day to night, with refreshing drinks and the finest music our city's talented DJs and musicians have to offer, in exciting city spaces. "Soundset Sunday is the capturing of music at the right time on a Sunday. Chats with friends, building a community of individuals who share the same ideals as you," says DJ duo Nouveaux – the creative masterminds behind Soundset Sunday. The tickets are complimentary and sell out fast. Follow Soundset Sunday on social media here for the latest party announcements.  
SUNDAY ROAST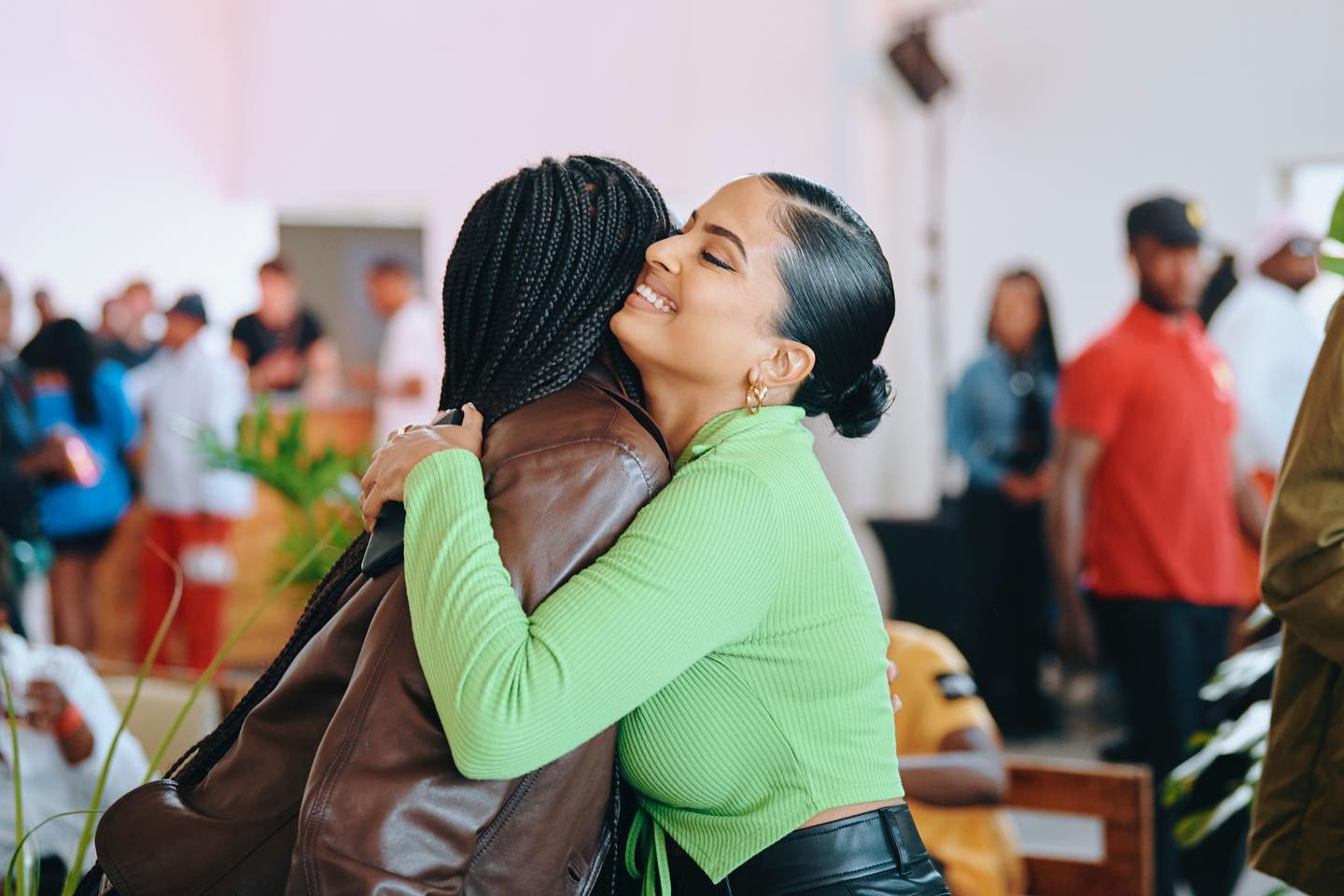 Curated by top event promoters Until Until, known for their major brand collaborations such as the epic Barcadi Holiday Club party, Sunday Roast describes itself as "the happiest place on earth". The 2023–2024 round of events will be the final season of the Sunday Roast series with dates already announced so you have plenty of time to plan. The venue is always on the move and usually, the party is held once a month on a Sunday afternoon. One of those classic long afternoon groove events with DJs spinning record after record that will 100% make you forget what day it is tomorrow. The first-phase tickets are complimentary and sell out fast. Follow Sunday Roast on social media here for the latest party announcements, or sign up at happiestplaceonearth.co.za to be added to the list and receive notifications about tickets for upcoming parties.
TOYTOY 
One of Joburg's most enduring club nights, TOYTOY is for the serious clubbers who want to stay up raving until sunrise. Hosted as a residency every Friday night at the dark and industrial feeling &Club on the fringes of Newtown, TOYTOY often attracts major international names from the electronica, house and techno scenes. Follow TOYTOY here for the latest Friday night line-up.
VNJ BALL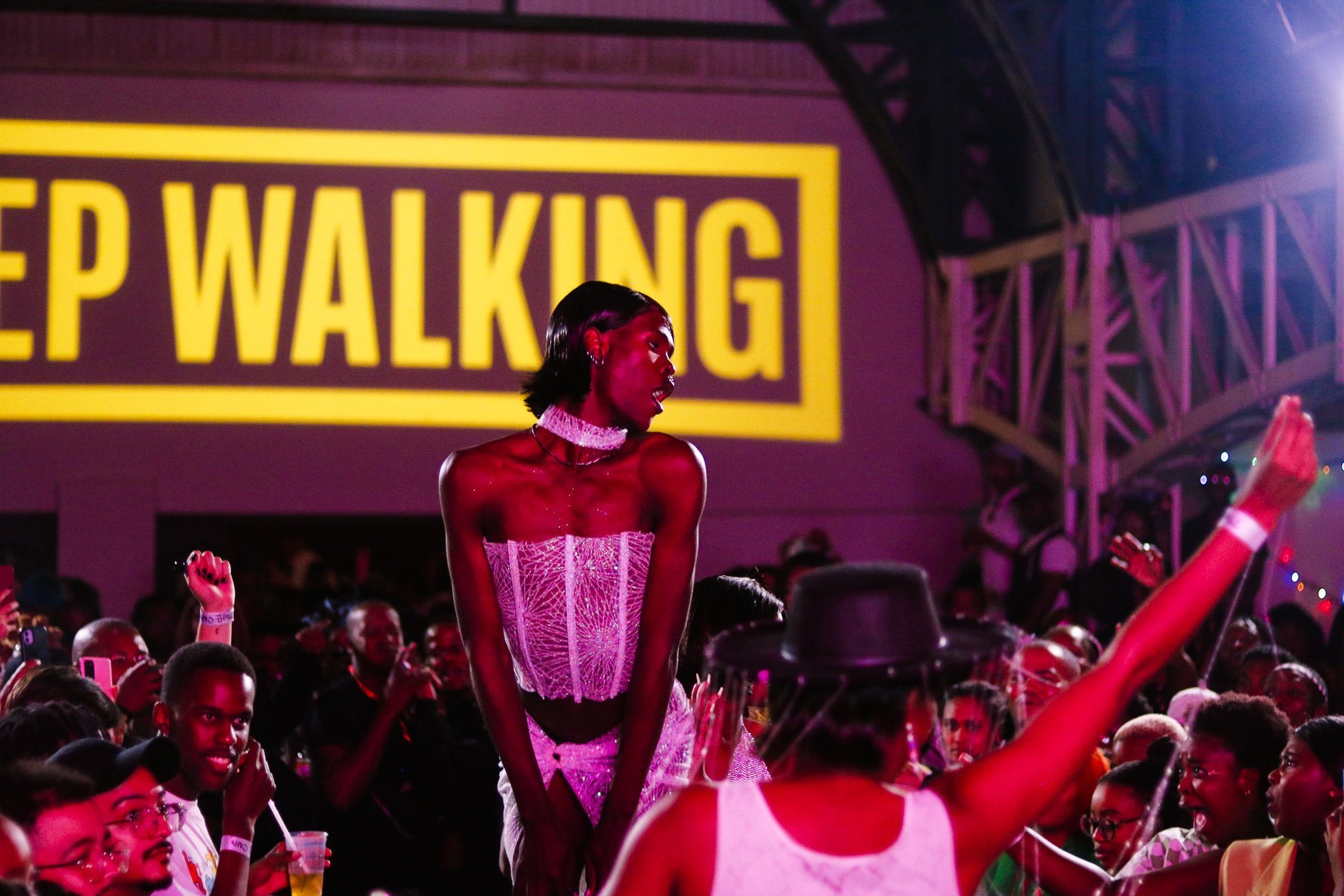 Spearheaded by Ntsikelelo Meslani (aka DJ Lelowhatsgood) Vogue Nights Jozi (VNJ) attracts a flamboyant crowd, dressed loud and proud in the campest fashions and the most elaborate outfits and make-up. Read our #MyJoburg interview with the trailblazing creative here. VNJ is an inclusive ballroom movement complete with a catwalk, and it's an event that celebrates the fabulosity of the local vogue dance, music and fashion scene. There's not a patch of 'normcore' style in sight. On the dancefloor, anything goes with sudden 'deathdrops' the rule and not the exception. The DJs have a cult following, and there's a panel of judges to decide whose outfit scores the highest marks. A night of pure freedom. Follow Vogue Nights here for the latest on upcoming parties.