What shapes us, what makes us and what gives us meaning is at the heart of Trevor Stuurman's solo exhibition A Place We Called Home, on show at Botho Projects Space until June 19, 2022. 

Trevor Stuurman is a force of nature. Not yet 30 years old Stuurman has been recognised as a taste maker and a path shaper. He is an original. A film graduate who turned to photography as his medium, his striking fashion-forward and visually arresting images document an Africa that is the most exciting continent on the planet. It's the kind of attitude we at Johannesburg In Your Pocket love. 

Trevor Stuurman has shot for British Vogue, and been written up as a Time Magazine Next Generation Leader 2021, "[the] Photographer [who] Changed the Visual Narrative of Contemporary Africa". These are just the tip of the heap of acclaim he has received since he came to prominence in 2012 when he was crowned Elle Style Reporter.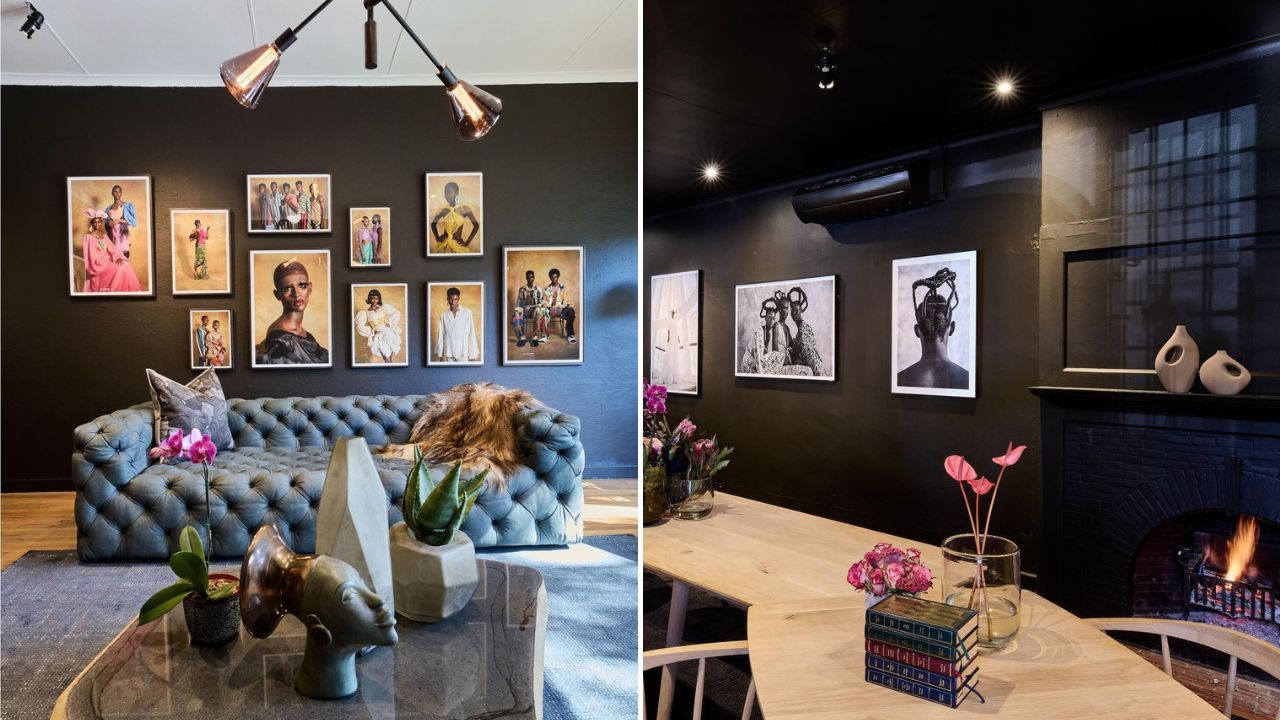 Now he has brought his story to Joburg in the most interesting form. An exhibition that is a house-turned-home-turned-gallery in Parktown West where every item of furniture and finish has been designed around his photography showcase. It's a clever collaboration with home lifestyle brand Weylandts. 

Each room is a universe, and a piece of Trevor Stuurman's autobiography. To walk through the house is to walk through his life and travels and see the world through his eyes. A long table that speaks to community, extended family and coming together greets you in the front room, a small darkened side room plunges you into Trevor's hometown of Kimberley, the images conjuring the vortex-like force of the town's big hole, a literal and metaphorical evocation of Kimberley's status as South Africa's original mining town. A place of boom and bust fortunes. The room is designed as a space of reflection.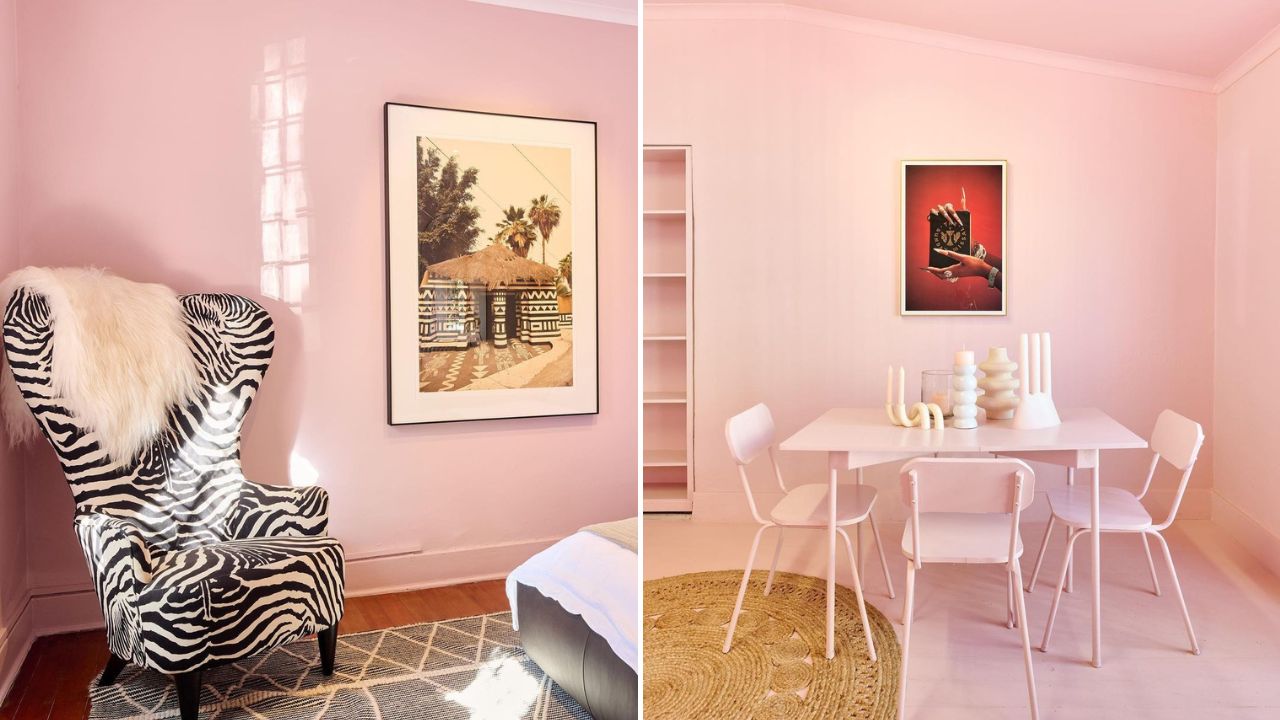 The images that adorn the house walls are largely bold and bright. The colours of his fashion photography are utterly electric. References to 'seven colours' and 'Sunday Best' abound for this exhibition. It's a Sunday thing – wearing your best clothes for a special occasion, eating seven colours – a reference in Mzansi-speak to a meal consumed on Sundays, that is home-cooked, nourishing, and full of glorious colours. 

We sit on the plush velvet couch in the lounge. The wall behind us is filled with fashion shots from an Africa Rise debut in Lagos some years ago. He says: "My parents used to dress up to go nowhere on a Sunday, and they gave me the freedom to express myself and find my sense of style and belonging".  He makes reference to his tailor – on the day we meet he is casually dressed, but in his self-portraits Trevor Stuurman is striking, his sartorial sense leaping off the page in settings across the continent and beyond.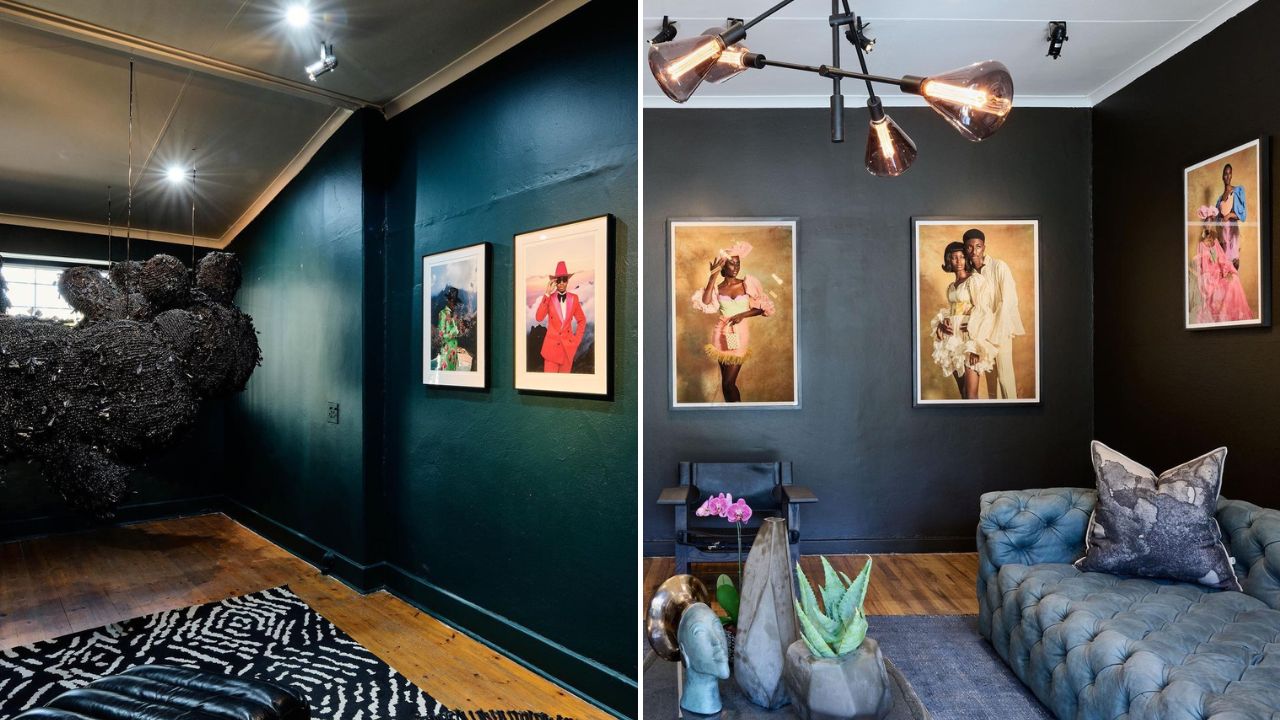 He calls himself a global African, and it's a fascinating identity to occupy. In it is a move to take responsibility for a generation, to create new ways of seeing, and as he puts it "to document our lived experience". With ease his work and ethos honours the past, while reflecting the present and embracing the future.

There's a reminder here of the work of the trio collective I See a Different You who brought this global view to Soweto some years ago. But also a harking back to the work of historic African portrait photography greats like Malian photographers Seydou Keïta and Malick Sidibé.  "It's important to continually document …we are only able to connect the dots when we look back."

We ask him about how he sees Joburg, a second home. Joburg is "a place where we come and make our dreams come true. Everyone comes for the same reason."

The exhibition is on until June 19 and accompanying it is a series of Sunday Best lunch events on Sun June 12 and Sun June 19 that extend the exhibition. Find out more and book a visit here.