Joburg loves coffee, and this city is a coffee capital with new independent coffee shops and roasters popping up all the time. To keep you up to speed with where to get your caffeine fix, every month our coffee columnist Rachel Leigh Dzenga, of the popular @jozicoffeespots Instagram account, shares her latest pick of spots you should know. 

This month she shares her favourite Joburg coffee shops serving excellent coffee where you can also enjoy a delicious brunch.
Ground Cafe, Muldersdrift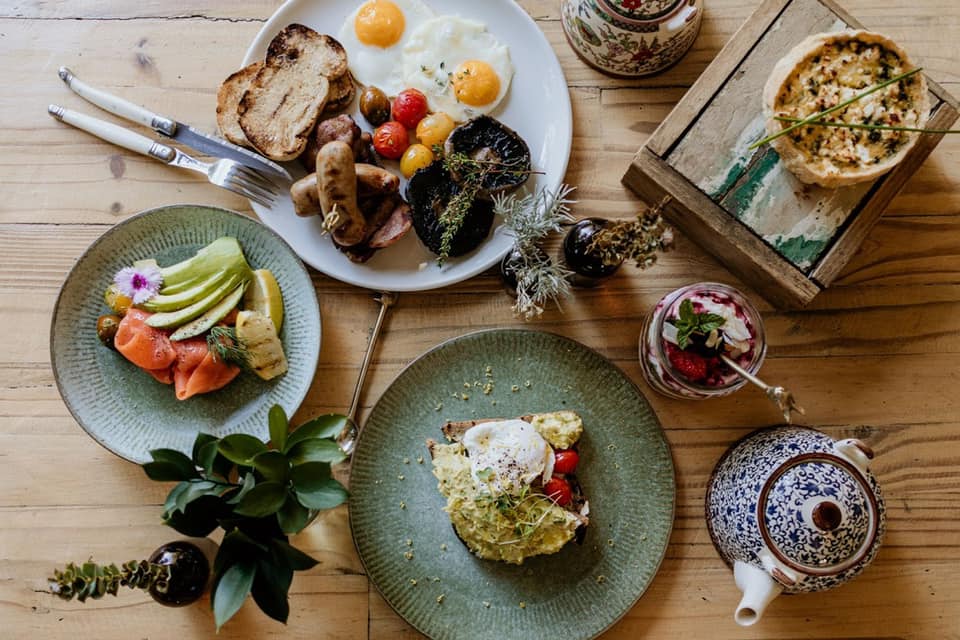 Ground Cafe is a charming and rustic cafe with a large garden area, and a shaded veranda in the heart of rural Muldersdrift. Ground offers a relaxed respite from the busyness of the city with acres of land for a long post-brunch stroll, and a simple but delicious brunch menu. Along with their sit-down menu, they have a well-stocked deli full of goodies to take home. Ground Cafe serves Naked Coffee, and we'd recommend ordering their breakfast roll with a cappuccino. It's also pet-friendly.
Where: 19 Driefontein Rd, Muldersdrift
Morning Glory, Rosebank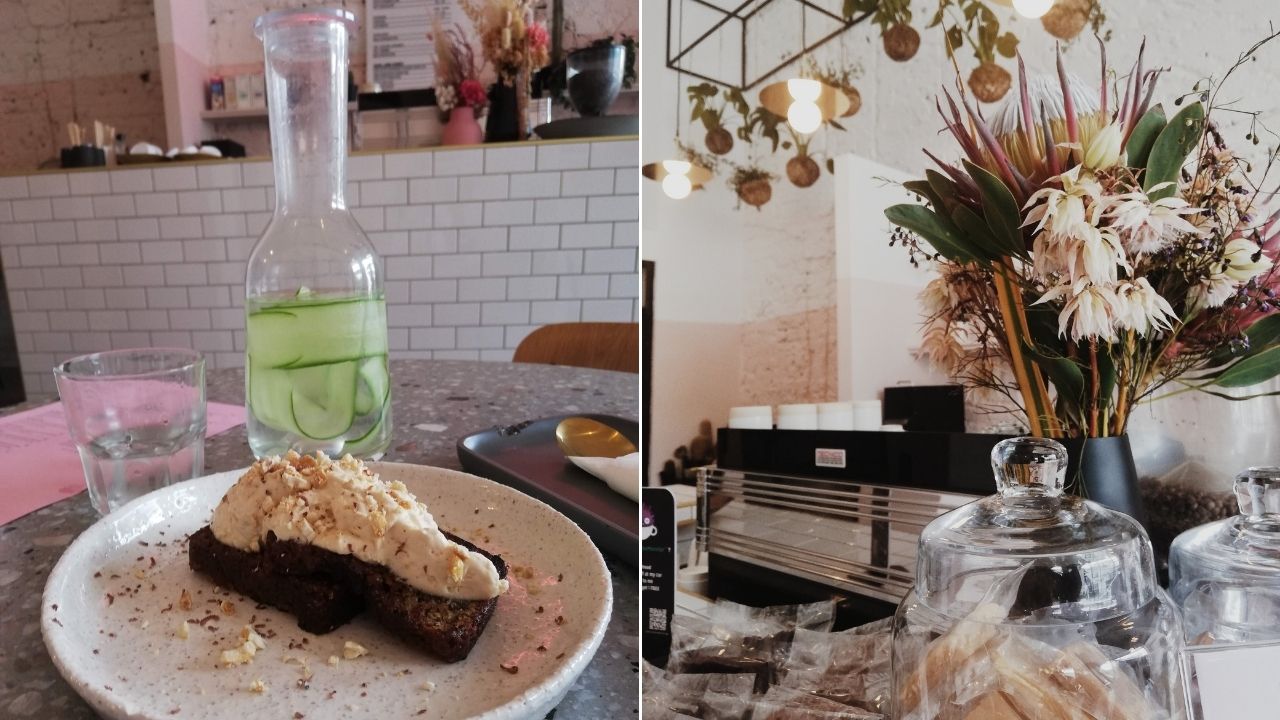 Morning Glory is the new sweetheart of Parkwood, and for good reason. This pastel pink coffee spot is tucked away along Jan Smuts Avenue, and is home to world-class coffee and a delicious and innovative brunch menu, all served in an intimate and quirky space. Coined as an all-day easy-eating cafe, their cheeky menu offers everything from a hot cross bun ice cream sandwich, to peanut butter and jelly oats. We recommend their banana bread with espresso cream finished off with a macchiato. Morning Glory is also pooch-friendly, so bring along your pup for a sweet morning in this pretty spot.
Where: Park Corner, 146 Jan Smuts Ave, Parkwood 
Naked Kitchen and Coffee Bar, Morningside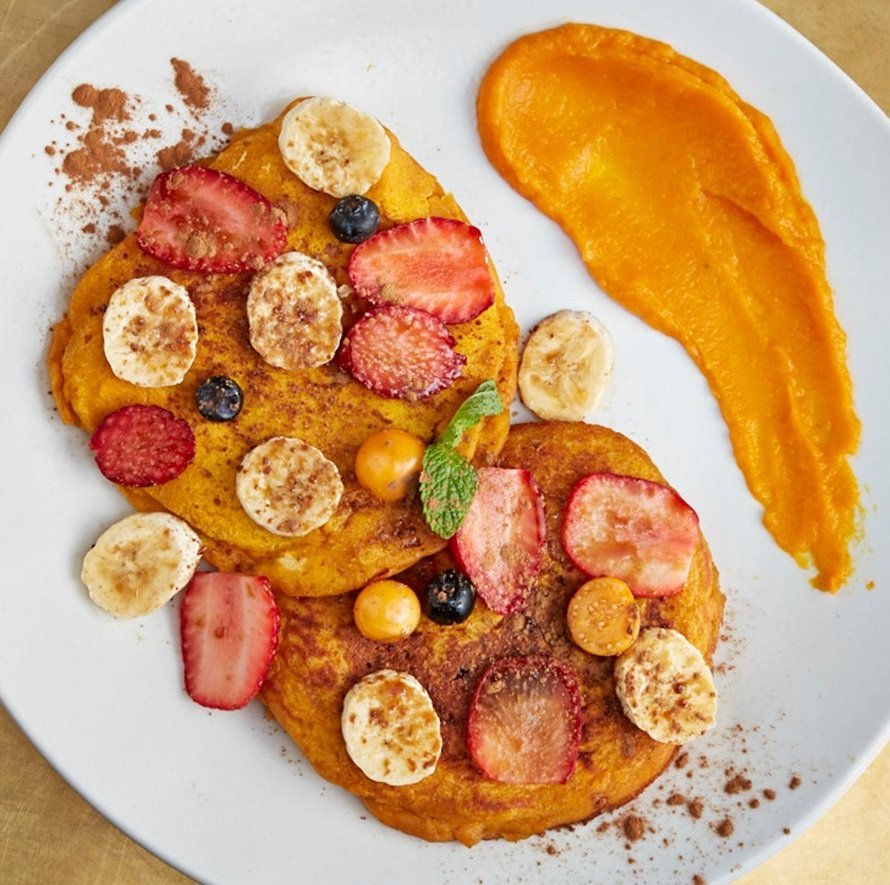 Naked Coffee is a trendy and popular brunch spot in Morningside Shopping Centre. With their neon signs, array of plants, and trendy tiled walls, it is hard not to fall in love with their space. Naked Coffee pride themselves on producing coffee that's small batch and hand-roasted, and they offer an exceptional brunch menu too. The food here is excellent, always incredibly fresh and the ingredients used of the highest quality. We recommend ordering a flat white and pairing it with their famous banana bread, or a salmon bagel. 
Where: Morningside Shopping Centre, Rivonia Rd, Morningside
Pablo Sandton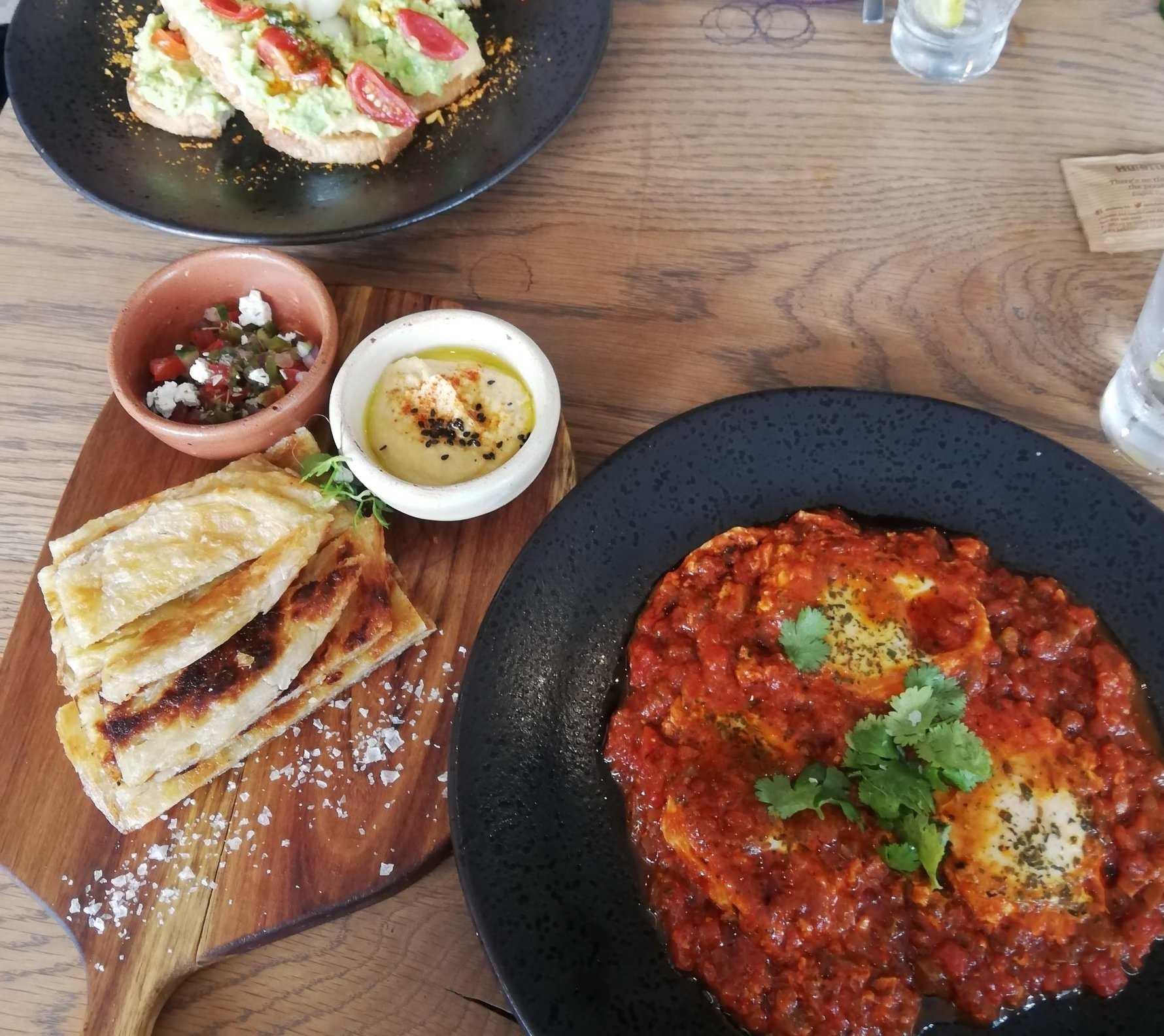 Pablo, nestled in the Mint Hotel on Katherine Street in Sandton, is the ultimate urban brunch spot. Originally from Melville Pablo is famous for their Yemeni flatbread and Shakshuka (green or red), and their incredible coffee from Skyline Coffee Roasters. Whether you decide to sit inside and soak in their warm service and great ambience, or relax outside on their deck overlooking the hustle and bustle of the streets, you're in for a treat either way. We recommend you order the Red Shakshuka and a Cortado for the ultimate lazy brunch in Sandton's concrete jungle. 
Where: The Mint Hotel 84 on Katherine Street, Sandton Central 
Proud Mary, Rosebank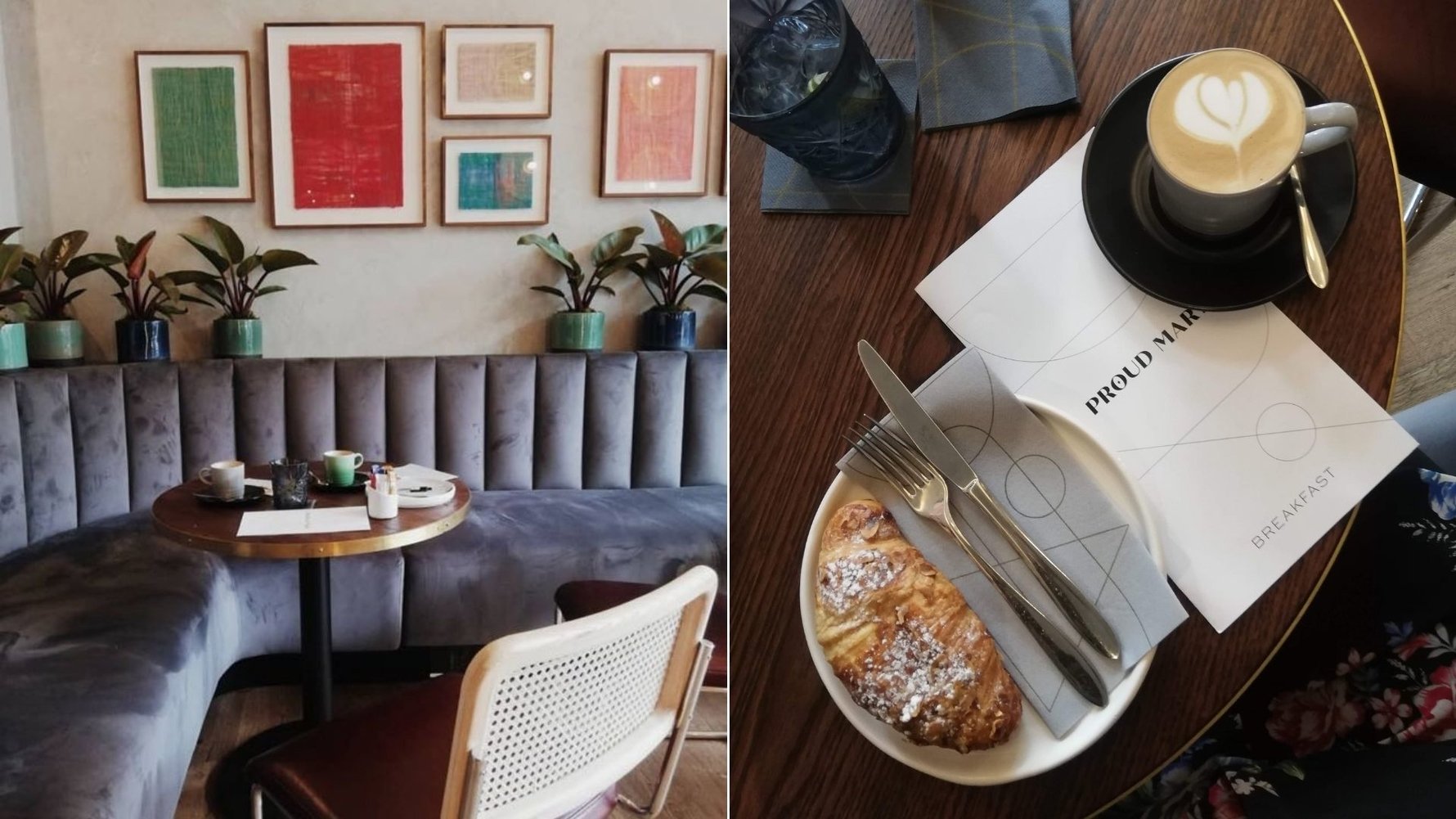 Proud Mary is a stylish new restaurant in the heart of Rosebank, and their brunch menu is just as dazzling as their decor. Whether you decide to order the brioche French toast with lemon curd, vanilla gelato, and fresh berries, or you opt for a classic almond croissant, this trendy spot is perfect for a morning full of good food in a chic space.
Where: The Bank, 26 Cradock Ave, Rosebank
The Whippet, Linden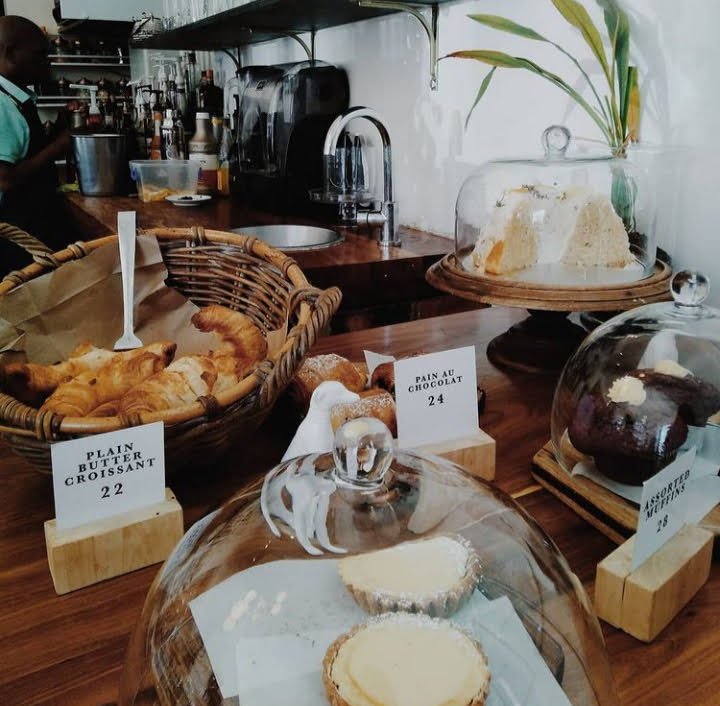 The Whippet in Linden is a much-loved neighbourhood cafe, and they are famous for their delicious pastries and beautifully plated brunches. Once the old Linden Hotel, the Whippet is designed with simplicity and taste in mind, with soft 1950's interior and modern finishes. The Whippet is a wonderful Saturday morning brunch spot, where you can enjoy an all-day brunch on the terrace in the winter sun. Whether you opt for a classic Eggs Benedict, or venture out a little and order their bobotie omelette, you will not regret any time spent in this trendy corner street cafe. 
Where: 34 7th St, Linden 

ABOUT RACHEL LEIGH DZENGA:
Rachel is a full-time Psychology student and the curator of our favourite Joburg coffee-focused Instagram account, @jozicoffeespots where she celebrates Joburg coffee culture and explores the city through coffee.