We know how much you love hiking! A great hiking option if you don't want to drive too far from Joburg, the Kings Kloof Reserve is located in Muldersdrift close to the Cradlestone Mall, around 30 minutes drive from Sandton. The setting is wonderful with trails meandering across the hills of the Laurentia Farm, before swooping down to follow a river through a wooded valley towards a waterfall in the foot of the kloof. If you are feeling fit and ready to tackle one of the longer trails you can also grab some great views as you continue onwards up to the top of the ridge.

There are six well marked and maintained trails to choose from, ranging from very easy to fairly technical. The most popular route is the 7km Yellow Route which should take you around 75 minutes to complete and which follows a stream up to a scenic waterfall and back again.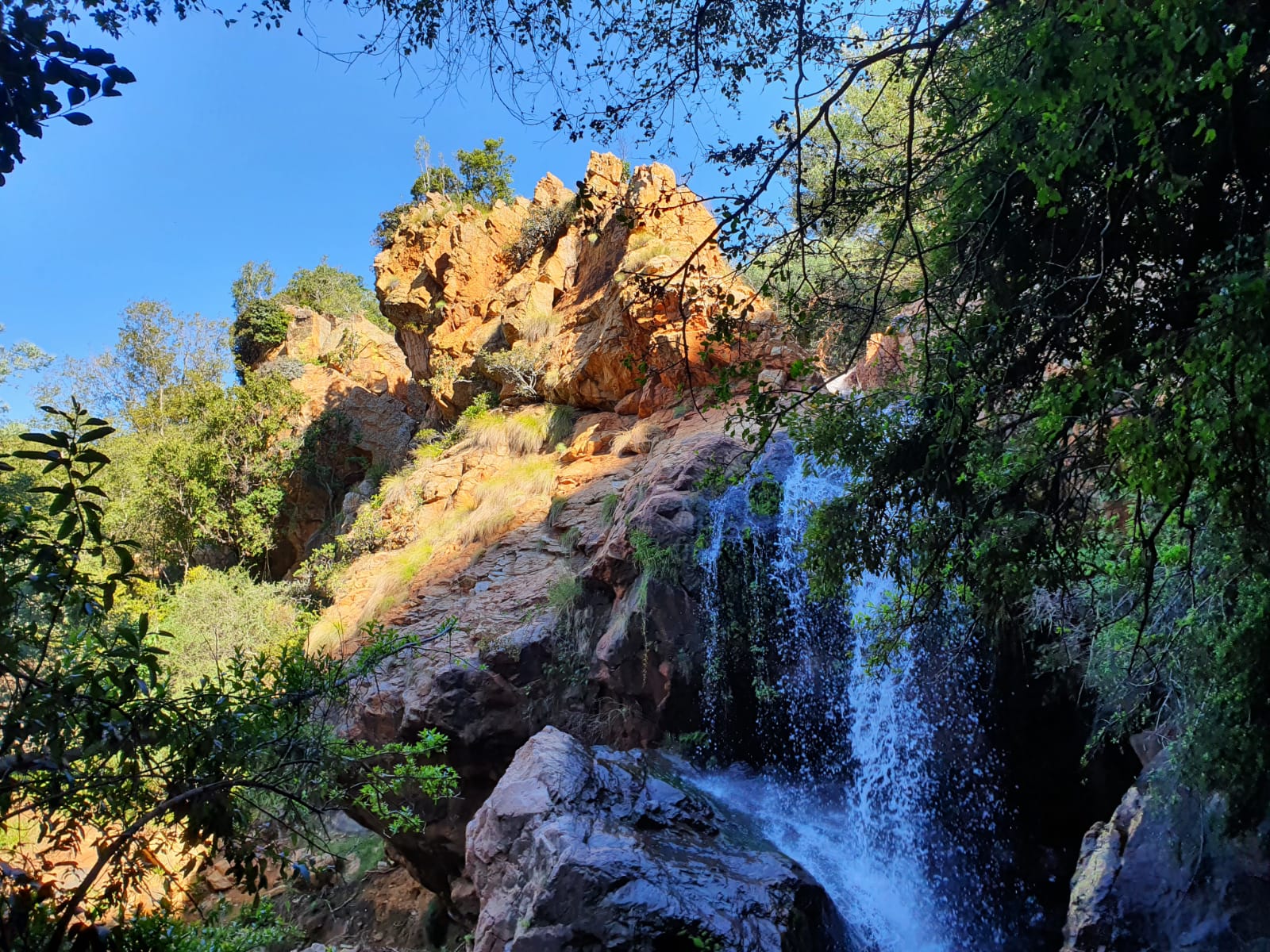 We opted to give the scenic 12km Blue Route a go and managed to get around in about two and a half hours with a short break halfway. Some of the Kings Kloof trails have been designed specifically with distance in mind and it's also possible to trail run or cycle them. To add in the extra distance the blue trail loops around in a butterfly-like shape switching back on itself to pass through protea groves before redirecting towards the treed river valley and up to the waterfall.

Hikers looking to get some elevation should definitely tackle the Black Route (advertised as 'difficult'). The route is a 21km loop that follows the Blue Route before taking a turn to climb up to the rocky outcrops on the top of the ridge where the view is something to admire.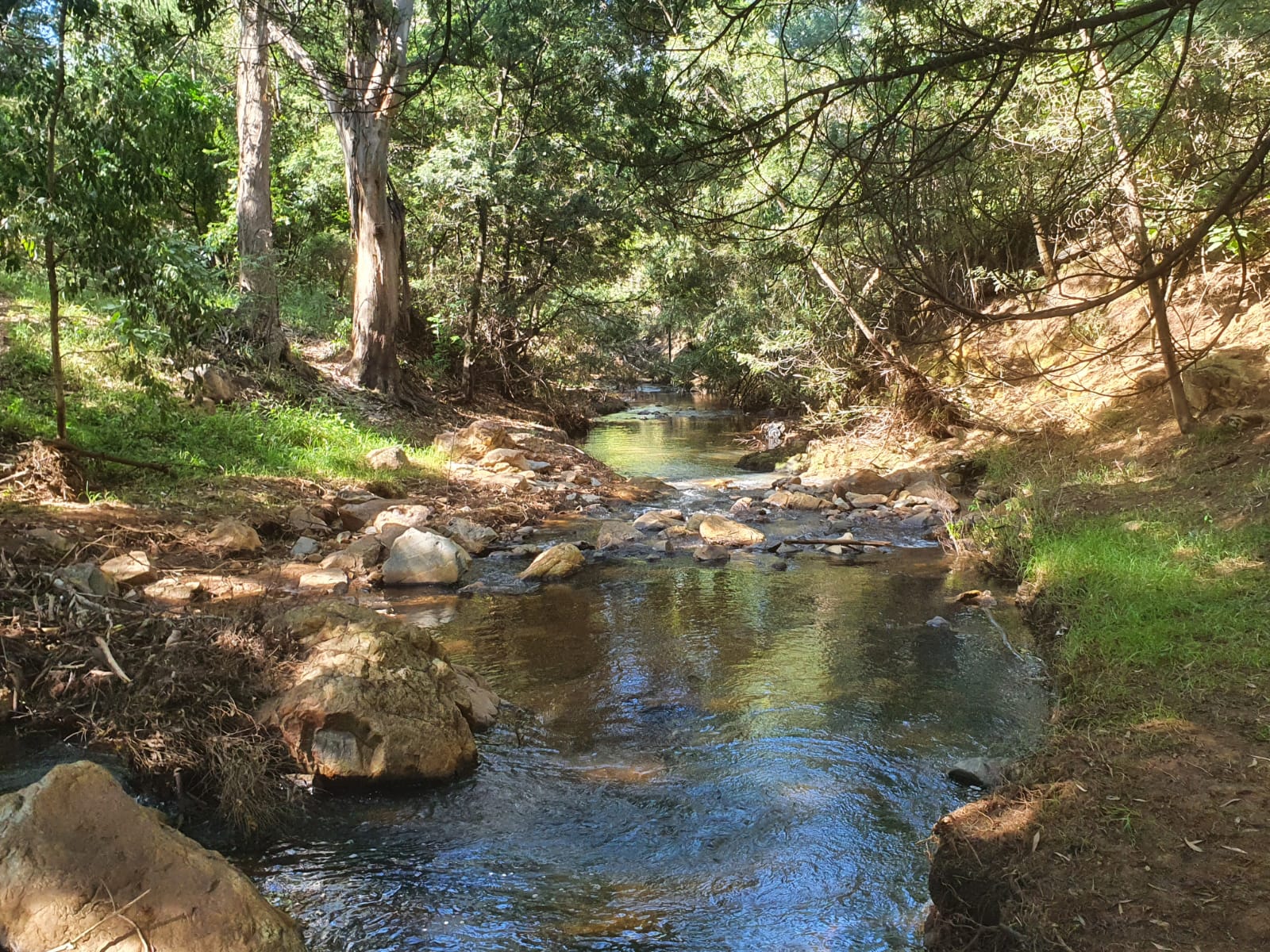 If you want to make the Black Route slightly shorter you can 'chicken run' it by initially following the direct Yellow Route straight to the waterfall and then veering off to follow the Black Route from there, shaving off a few kilometres of 'loops' along the way.  Whichever way you go, make sure to give yourself plenty of time (four or five hours), pack sufficient water and some energy snacks and ideally set off early in the day before the sun is at its harshest. Only around a third of the route passes through shaded woods.

A post-hike cold drink is of course always appreciated and if you make it back to the start before 15:00 you can enjoy drinks and snacks at the small cafe overlooking the Laurentia Farm dam. There is also an option to pre-order a picnic basket to enjoy in the cafe's picnic area after your hike. Picnics cost from R420-R500 for two people and must be ordered by 12:00 on a Friday for the weekend. Call +27 84 266 2725 to place a picnic order. Note that you may not bring in your own picnics. As this is a working farm dogs are not allowed.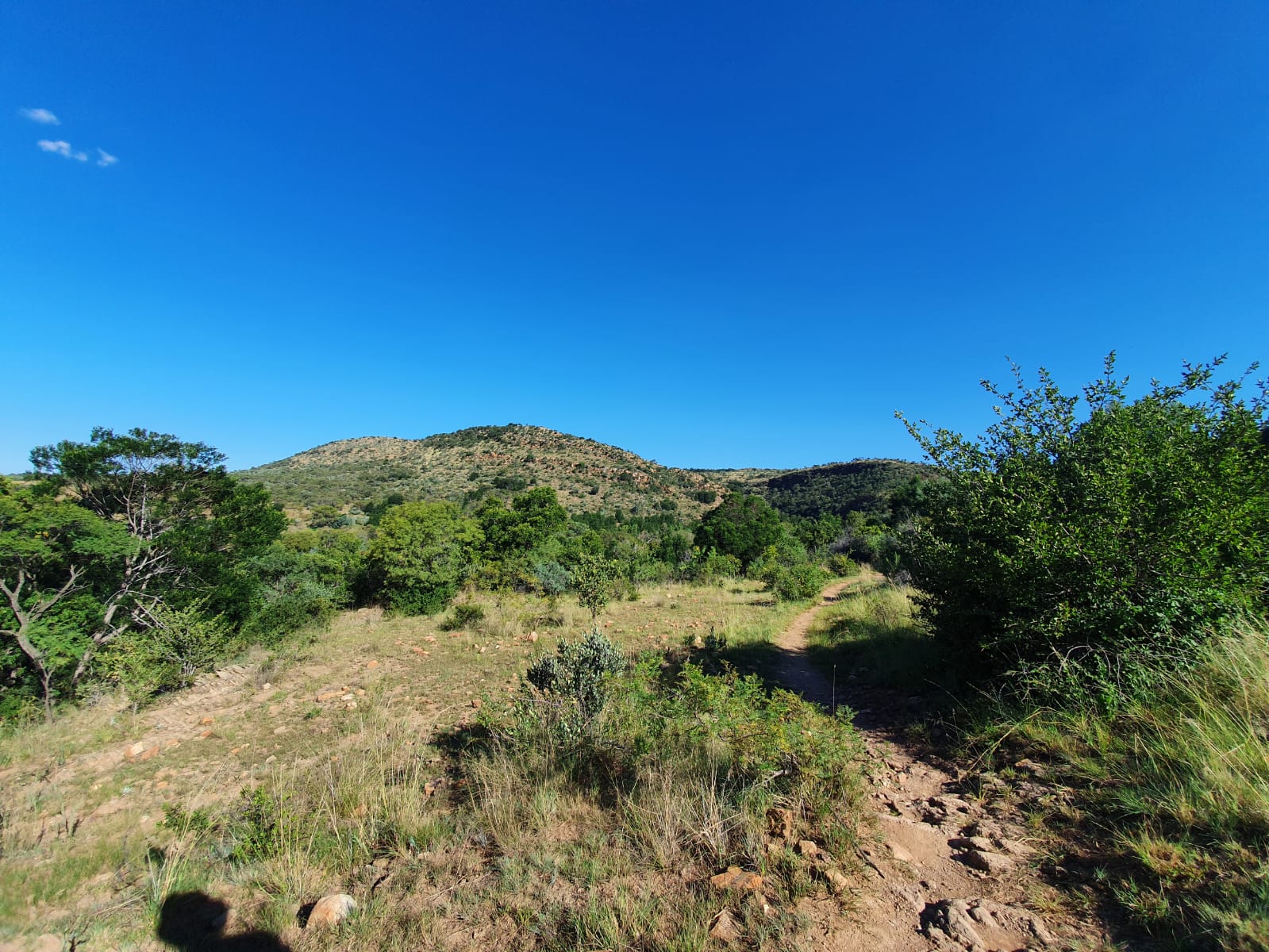 ENTRANCE AND OPEN TIMES: The Kings Kloof Trails are open only on weekends and public holidays and can be accessed from 05:30 in the morning. Entrance to the trails closes at 15:00 and it is important to note that should you arrive later in the day you will only have time to safely tackle the shorter routes. Entrance costs R40 per person and there is no need to book in advance. Note that large groups are strictly discouraged to prevent overcrowding.