It's time to cut loose from the hustle and bustle movement of the city and wholeheartedly enjoy what one of the world's most fun-loving cities has to offer – grooving. Joburg has rhythm, the music scene is vibrant and it facilitates a culture that has produced all sorts of its own dance crazes and styles that have even gone viral globally. Dancing is a universal language of joy that everyone speaks, and there are plenty of happiness narrators in this city to help you communicate with your inner pleasure-seeker.

The daring and confident can experiment with a risque dance genre such as vogueing, a dance form that is seriously on the rise (even Beyonce is doing it), or pole dancing. It's also not too late to fulfil your childhood ballerina fantasies, with a variety of adult classes available and of course, salsa dancing is always a favourite. Those looking for something completely new and exciting with a distinctly South African flavour can look into the various Amapiano, house, and pantsula dance classes on offer. 

Here's a look at where you can get your next dopamine fix while learning a new skill you can show off at parties. 
TRY SOMETHING SEXY LIKE...
Ballroom 101 with Vogue Nights Jozi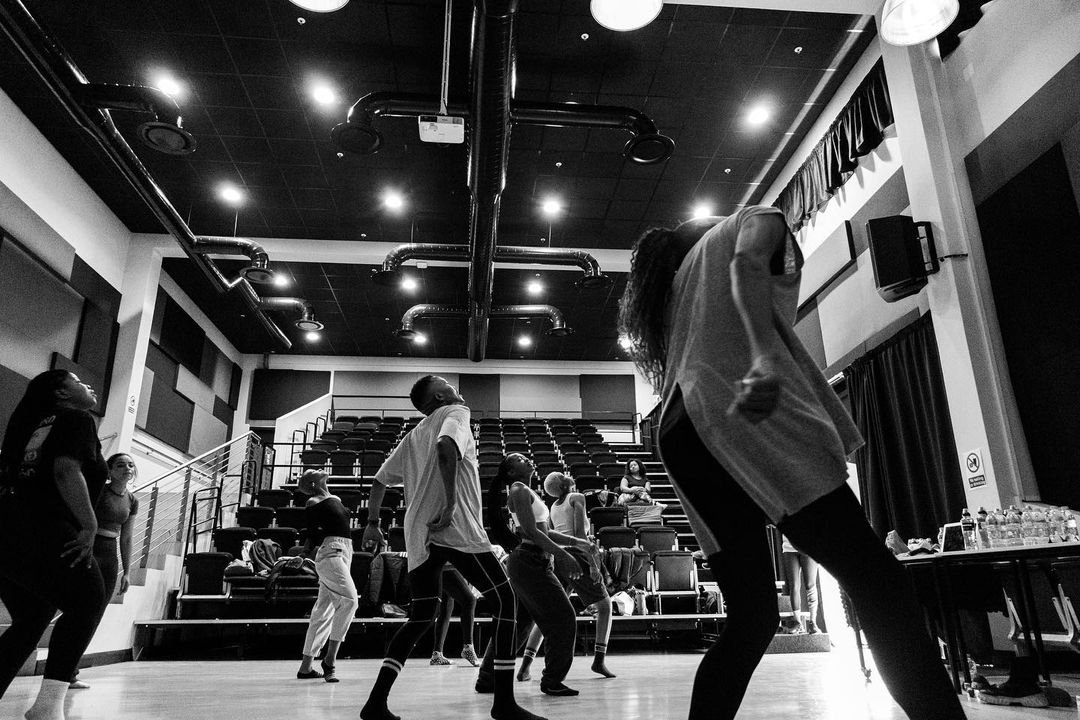 A weekly intensive vogue dance session with some of South Africa's best choreographers takes place every Saturday from 09:30-11:00 at Newtown Junction. Vogue Nights Jozi regularly invites South Africa's pioneers of 'waacking' and vogue to act as guest instructors such as Litchi — co-founder of the award-winning dance crew Vintage Cru — to teach students of all levels. The class is free to attend, but an R50 donation is suggested. Class registration links are regularly updated on the Vogue Nights Instagram page. 
Pole, aerial hoop, burlesque and Zumba with La Rogue Studio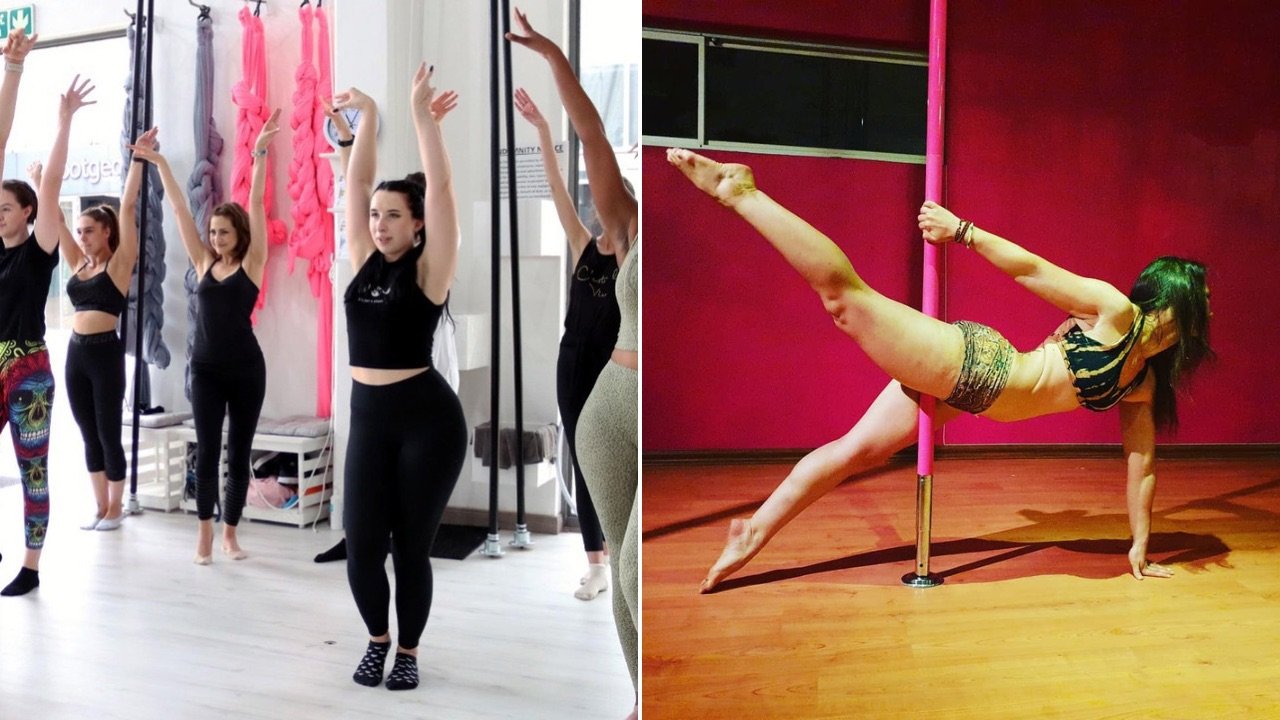 Fierce women come in many shapes, sizes and ages and La Rogue Studio celebrates them all with their liberating dance classes. With studios in Rosebank, Xavier and Fairlands, dancers — whether advanced or beginner — are offered an abundance of movement art practices such as pole dancing, aerial hoop, Lyra, burlesque and Zumba. The instructors at La Rogue are extremely supportive and patient and the girl power in every studio is electric. Pop-in and trial classes are on offer for those who are still sceptical and women looking to let loose for an evening can consider girls' night booking. Check out the different classes and timetables you can book with La Rogue here. 
KEEP IT CLASSIC WITH:
Adult ballet classes by Mark Hawkins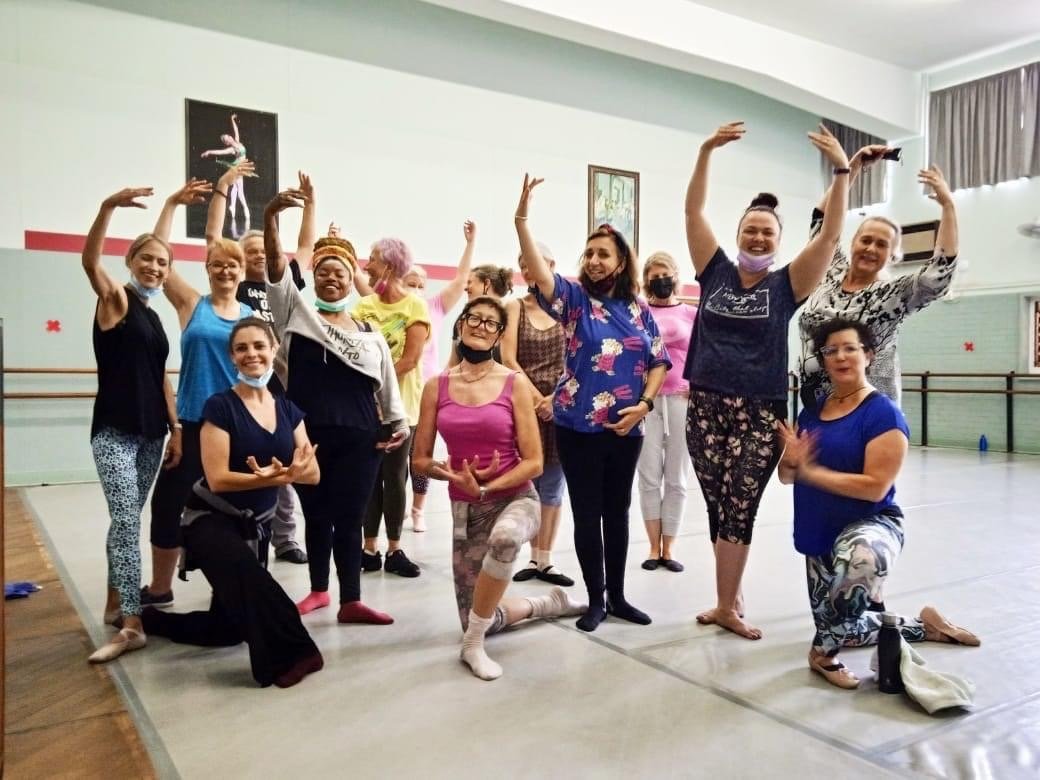 Choreographer, teacher and dance coach Mark Hawkins helps women over 50 realise their ballet dreams in a fun and validating space. Mark's beginners adult classes happen every Wednesday from 17:30-18:45 and Saturday from 10:30-11:45 at Parktown High School for Girls. Thursday classes are available from 11:00-12:15 at the National School of the Arts, behind the Joburg Theatre. Although these beginners classes are specifically designed for mature women, beginners of all ages are welcome to pirouette into improved posture, mobility, coordination and energy levels. Find out more about Mark's classes and schedules here. 
Ballroom dancing at Five 6 Seven 8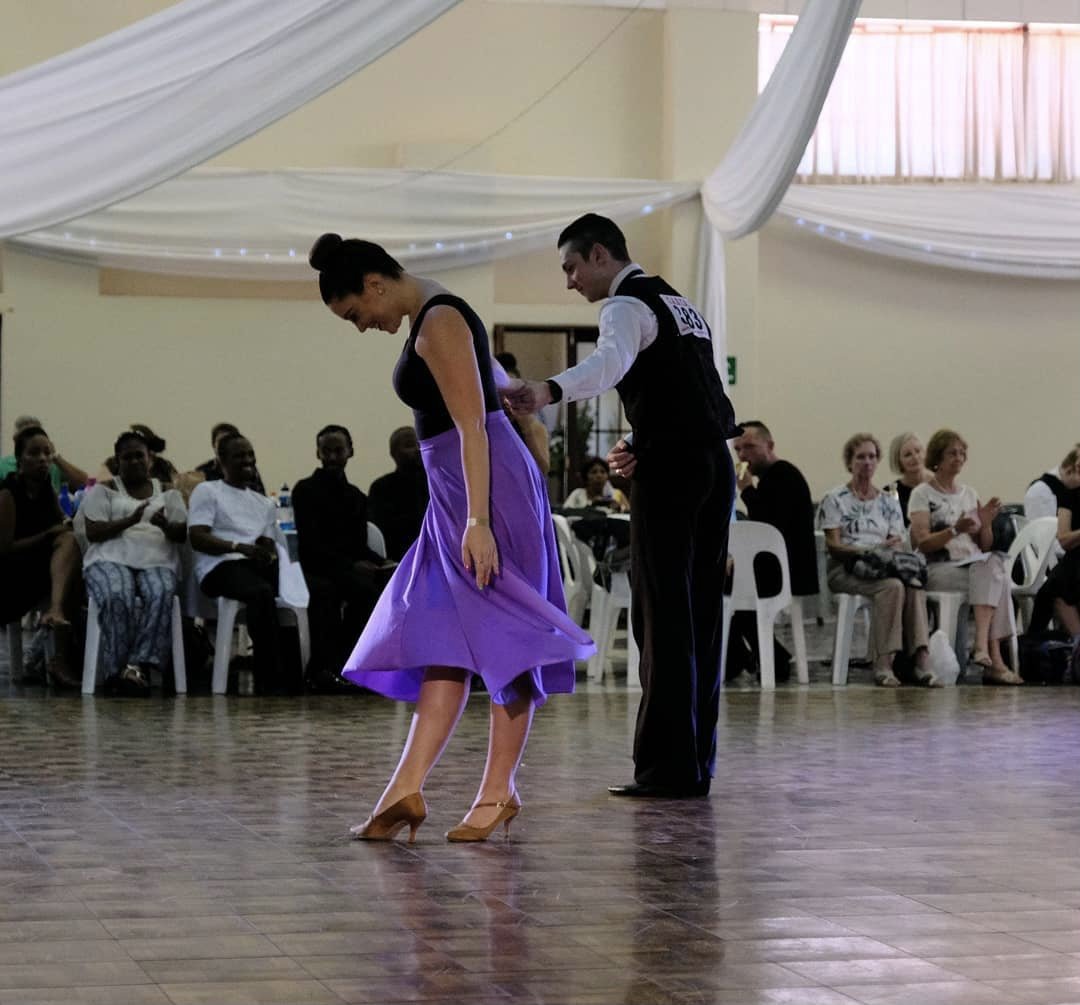 There are 27 dance styles to pick from at Five 6 Seven 8's Randburg studio, but their Latin and ballroom dancing offerings are what stood out for us. There is something just so enticing about the probability of out-dancing anyone at an evening soiree, thanks to these lessons. Whether you'd like to take your time perfecting the craft in private sessions, or prefer to have a kick at it during group courses — Five 6 Seven 8 has a class for you. If you're still not sure if you truly want to dust off those dancing shoes completely just yet, book a free trial class with the studio here.
Open classes with Joburg Ballet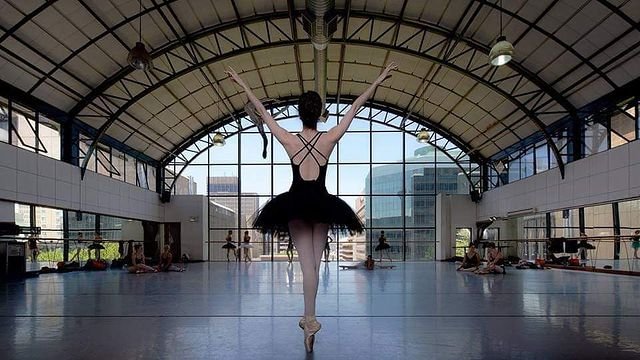 All you need is a passion for dance and diligence to attend Joburg Ballet's beginner and advanced open dance classes, although experienced dancers are also welcome. The ballet class experience, which takes place at the Joburg Ballet studio in Braamfontein includes teaching basic barre, floor work, and special routines. Ballet pumps, leotards, and tights are recommended, but students can attend in a comfortable, well-fitted tracksuit if they prefer. And, worry not if you're concerned about your strength abilities, there is no minimum fitness level required to participate. Contact Joburg Ballet at 011 877 6898 to learn more about the open classes. 
GET INTO YOUR GROOVE AT:
Bontle Modiselle Dance Studio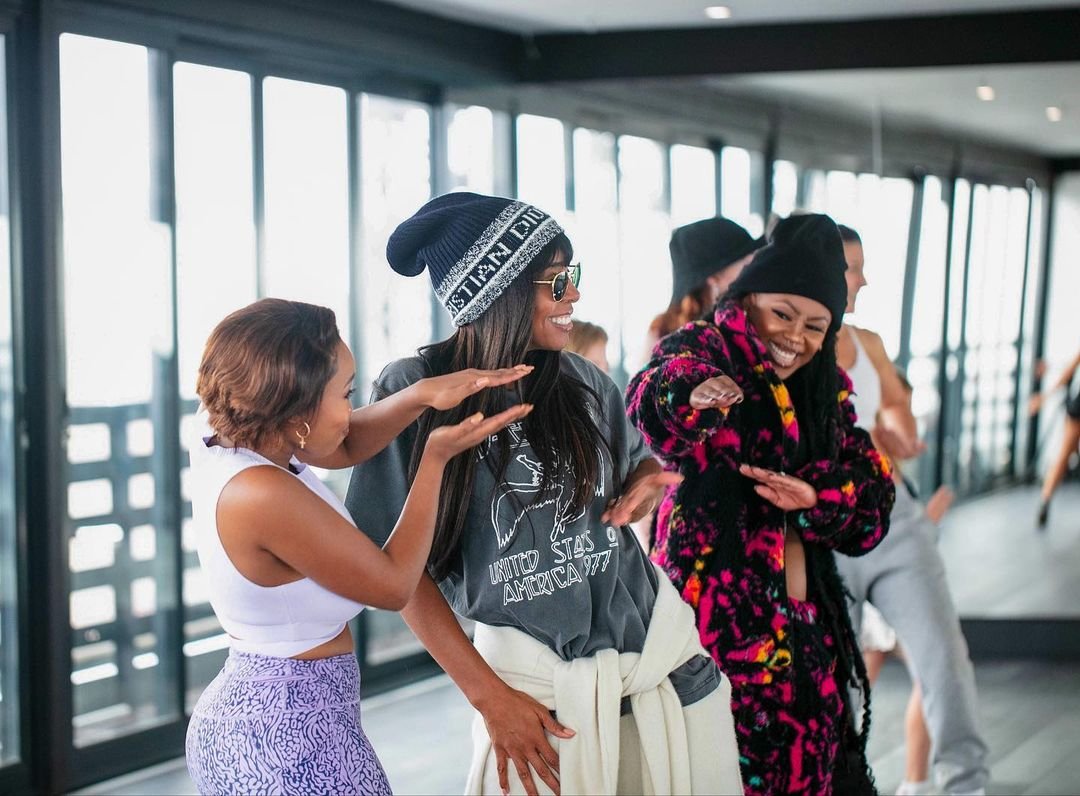 How could anyone resist expressing themselves in a venue displaying unrivalled views of Joburg with dancer and choreographer Bontle Modiselle as an instructor? Not even internationally acclaimed superstar — Kelly Rowland — could oppose shaking what her mama gave her at the Hallmark House studio space. Bontle Modiselle describes her studio as a home of expression, love and freedom where students of all ages, shapes and sizes can participate for fitness or technical improvement. There are several dance styles on offer at her studio, but what caught our attention were the contemporary street dance, Amapiano and Bhenga styles inspired by our vibrant local music and street culture. More information on Bontle's studio's offerings here. 
Soweto's Finest Dance Studio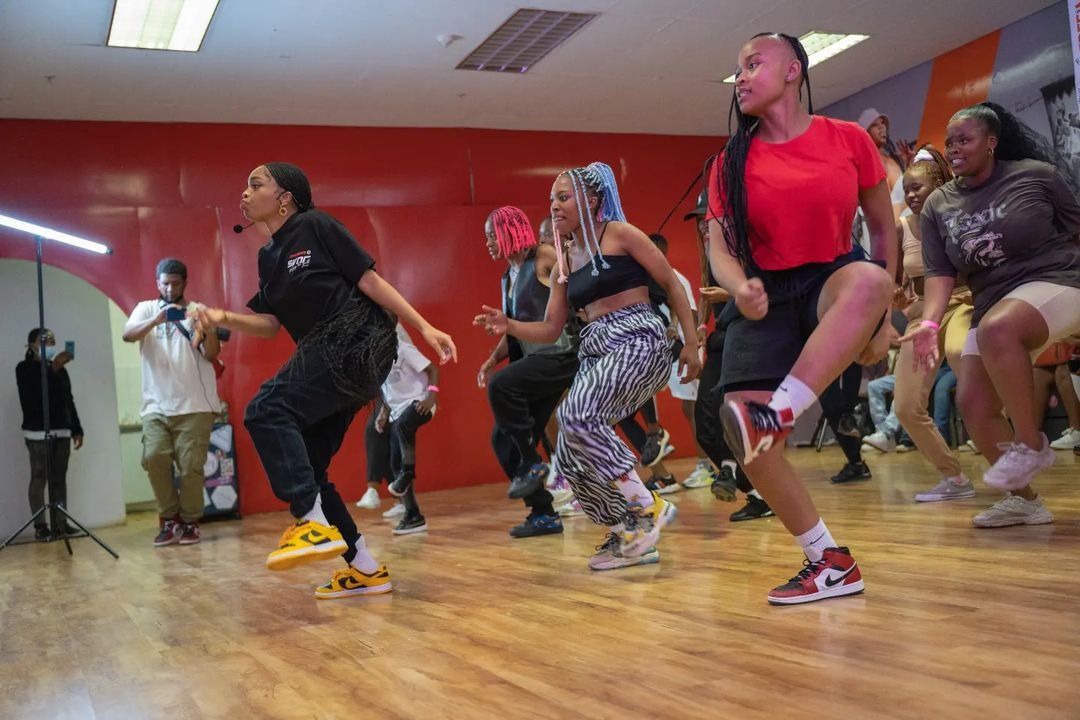 Amapiano, different variations of pantsula, twerking and gqom are the standout dance styles offered at the Soweto's Finest dance crew's studio in Newtown Junction. The energetic dance routines choreographed by the Soweto's Finest instructors are great for exercise, building confidence and most importantly, having fun! Contact Soweto's Finest at 084 6897 883 to find out more about the dance classes they have on offer.
 
Please let us know if you think we should include any other venues in this list by emailing us at johannesburg@inyourpocket.com.