Celebrating Gauteng's many attractions in collaboration with Gautrain, this summer we have created a new Day Trip guide series to how to get busy sightseeing with the Gautrain. Your journey starts here as we spotlight the many attractions easily accessible from the Gautrain and help you plan the perfect Gauteng day trip using a Gautrain station as your launchpad (see all our Gautrain Day Trip guides here).

In this edition we look at how to make the Marlboro station a jumping point for a heritage tour of Alexandra and a nature walk through the expansive Modderfontein Reserve.
History, heritage and country walks in Marlboro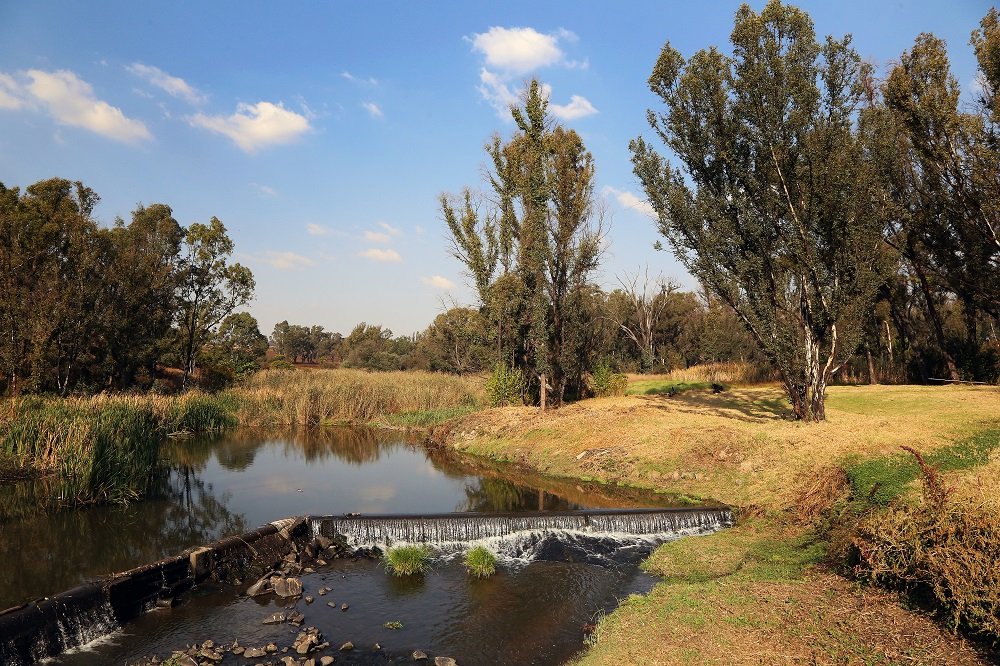 The Marlboro Gautrain station services the sprawling Alexandra township (more commonly known simply as Alex) and sits just a short drive from one of Gauteng's largest nature reserves, the Modderfontein Nature Reserve, making this beautiful reserve much easier to reach for people who do not have access to a car.

​Alexandra, is Johannesburg's oldest township. Originally established in 1904 as a 'white suburb', plots on this large section of land were later offered to black buyers and in 1912 the area was proclaimed a "native township". Today many of Alex's oldest buildings still survive, although the gardens which once surrounded them are now occupied by a confusing maze of higgledy-piggledy housing, shacks and makeshift spaza shops and market stalls. 

When a young Nelson Mandela first arrived in Johannesburg in 1942 he rented a room in Alexandra, then nicknamed 'Dark City' due to the lack of electricity. In his autobiography Mandela described life in Alex as "exhilarating and precarious", a description that still holds true of this busy place today. 

Neighbouring Marlboro to the east is the huge Modderfontein Nature Reserve. This area of Johannesburg also has a rich history and was once the site for a dynamite factory that supplied the mines of the city. Due to the dangerous nature of dynamite, little housing was established in the area and instead the factory was surrounded by a huge green belt which remains to this day.
Getting around from Marlboro
The Marlboro Gautrain station sits directly on the doorstep of the newer East Bank area of Alexandra, making it the perfect place to start a guided township tour as guides can meet you directly at the station. 

If visiting Modderfontein, a new access road to the Taroko Farm section of the reserve (home to the Fourways Farmers Market) has recently been completed meaning the reserve is now less than 10 minutes drive from the station, a particularly convenient access point if you want to access one of Gauteng's most wonderful beauty spots without a car.
Essential sightseeing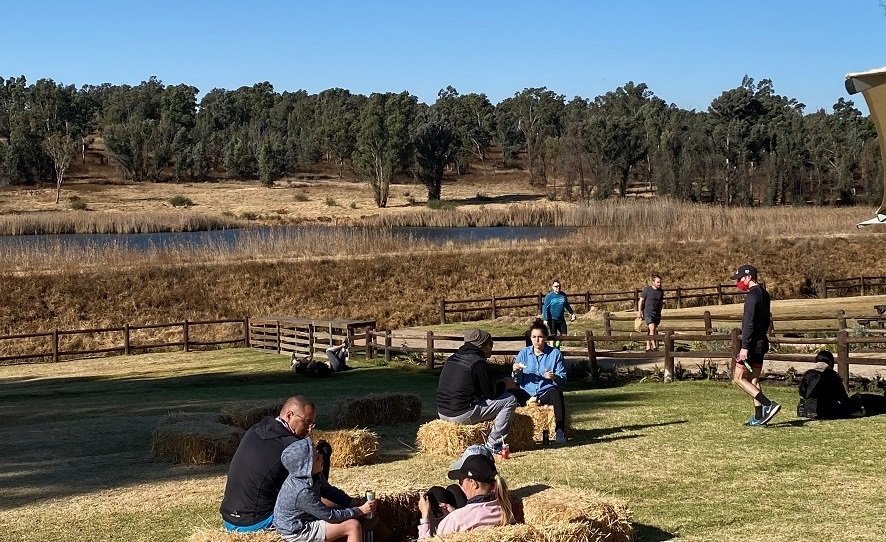 MODDERFONTEIN RESERVE AND TAROKO FARM TRAILS
Gauteng has a wealth of fantastic nature reserves and hiking destinations, most of which unfortunately lie far beyond the reach of anybody who doesn't own a car. Not so with the spectacular Modderfontein Reserve however, located less than 10 minutes drive from the Marlboro Gautrain station. 

This peaceful, privately managed 275-hectare reserve is crisscrossed by well-maintained and signposted hiking and cycling trails that skirt around the reserve's wetland areas and which link up with the rugged mountain biking trails of the adjoining Taroko Farm. A popular family day out on any day of the week, on Fridays and Saturdays the lively Fourways Farmers Market is open for breakfast, lunch and drinks. In addition to dozens of delicious food stalls you'll also find live bands performing on weekends and one of Gauteng's biggest beer gardens overlooking the dam. With ample space for kids to run around safely and plenty of fun walking trails to explore, it's a perfect family day out any day of the week.
The closest entrance to the reserve is at Norfolk Lane, Klipfontein.

TAKE A TOUR OF THE ALEXANDRA HERITAGE TRAIL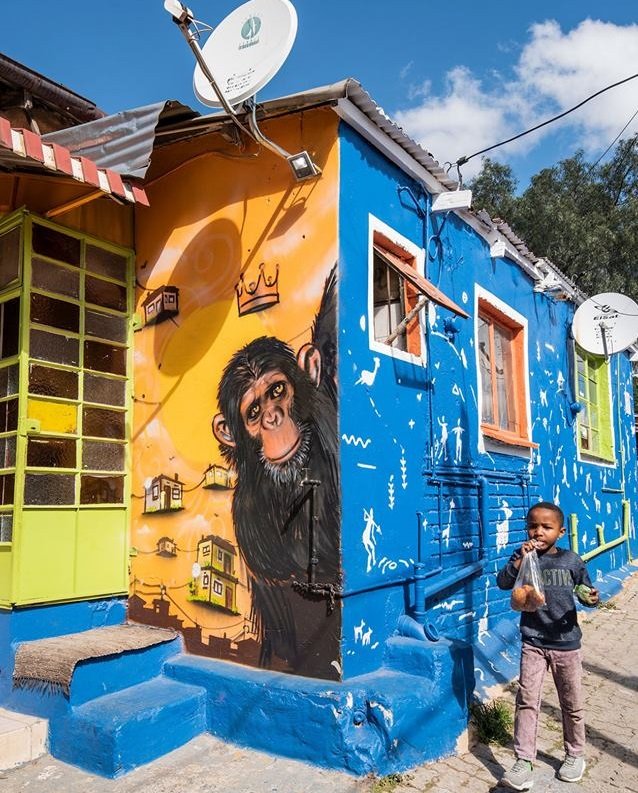 A guided tour of Alexandra is an experience like no other. The narrow streets seethe with people, goats, cars, shops, taxis, street hawkers and roadside butchers, contrasting sharply with the glitz and glamour of Sandton's business district just one stop away. This infamous neighbourhood has a unique character that you won't find anywhere else and on a guided tour you'll get to see a different side to life in this city, and enjoy plenty of local flavour too.
Among the most colourful tours is the Maboneng Township Arts Experience which plots a route through the oldest sections of Alexandra highlighting the work of local artists. On the tour you'll be invited to meet local artists who have transformed their homes into small art galleries and studios where they can express their creativity, as well as touring some of Alex's most prominent works of street art.

Other tours spotlight the township's unique history, visiting both famous and lesser-known local heritage landmarks where you can learn more about Alex's rich and turbulent history and the people who have shaped this place. All tours of course include the chance to stop and enjoy some local street food. A filling lunch of a kota with all the fillings (more commonly known in Alex as a Sly) or a classic shisa nyama is a quintessential Alex experience.

Local tour guides who specialise in tours of Alexandra starting from the Marlboro Gautrain station include: Khavo Travel and Tours, Imbizo Tours and Maboneng Township Arts Experience.
How to use the Gautrain
You can now pay for all your Gautrain trips using a contactless bank card by simply swiping in and out of the turnstiles at stations and tapping the contactless touchpoint on the bus when you enter. Alternatively, buy a Swift Card at the station and top it up to pay for your trips.

The Marlboro Gautrain Station opens at 04:44 and closes at 21:15. The first train departs the station at 05:36 and the last northbound train at 20:42, last southbound train 21:14 (21:01 on weekends). Trains leave every 12 minutes during weekday peak rush hours and every 20 minutes during off-peak hours. On weekends trains depart every 30 minutes. Download the Gautrain app for real-time updates on when the next Gautrain and Gautrain bus is due or check online at gautrain.co.za.