Music is one of the greatest ways to keep the spirits up and throughout this lockdown we look forward to sharing lots of great playlists with you from our favourite Joburg DJs and musicians as we battle through these 21 days spent at home. Read our playlists from DJ Charles Leonard here, Maria McCloy here, Johannesburg Philharmonic Orchestra here and Mr Vinyl here.

This week we bring you some contemporary South African flavour frm YFM's hip hop DJ Zero. 

Born in Soweto, Leon Dumisani Themba, more popularly known as DJ Zero, headlines YFM radio's Saturday evening party slot (tune in on 99.2 FM or online at yfm.co.za) with a show that is all about positive Saturday night vibes, from nostalgic feels and classic hits to fresh new mixes and new local talent. Sometimes hailed as 'DJ Zero the Hero' his weekly Saturday night slot emphasises uplifting tracks and a dedicated hip hop sound.

He's been in the DJ business for more than a decade and has shared the decks with some of South Africa's biggest names including DJ Black Coffee, Oskido, DJ Maphorisa and Kabza De Small.

Here are his ten essential albums to listen to during the lockdown.
DJ Fresh - Fresh House Flava Vol.1 (1998)
This album played a part in me falling in love with music, I think for me this was an era where House music got more commercial than ever.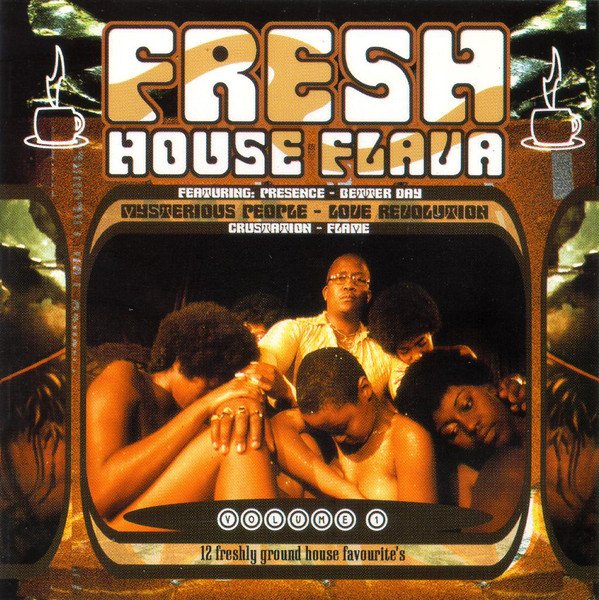 This album came out in 1994 and made me fall in love with Rap/Hip Hop. What I loved most about this album is how B.I.G spoke about his life and you literally could understand everything and some people could even relate.
    This album made me see Gangstar Rap in a different way. Dr Dre made Gangsta Rap look way too cool.
  This album made me realize how South Africa has dope producers and how we have so much talent. This album was just amazing! The way J Dilla worked on the production on this album was amazing, the sounds he used and how technical he was for me was genius.
    I don't have a lot to say about this album but the fact that it created a lot of love (not for me) for a lot of people to fall in love with Drake, who is one of the best Rappers/Singers we have in the world.
    This album made me fall in love with South African Hip Hop. One of the best produced albums that the country has seen.
    This album is just amazing, especially because of how it came from a young musical genius. What I love most about it is how involved Nasty C was, from producing to writing songs, it's amazing how talented the kid is.
  Now this one is just on another level! Kanye West made church become cool. He made it easy and cool for me to play Gospel music (even in clubs) and I now can worship God even when in a turn up mode, that to me made my 2019.
  This album is one of the best Trap albums. The quality of music it has and the hit single is thus far one of the best commercialised hit songs the world has ever seen!