Joburg nightlife is in for something special. After a Covid-induced coma since successive lockdowns from March 2019 – Night Embassy by Jägermeister looks set to kick down the door and get the party started.  

Launched in Berlin in 2019, and subsequently in Moscow digitally, Night Embassy is now in Joburg, and we attended the official launch at Sin + Tax bar's great new courtyard in Rosebank (a negative Covid test at the door guaranteed entry)
Night Embassy is a campaign aimed at finding four incredible creatives from Joburg's nightlife communities who each will spearhead a new direction in nightlife. From dancers to poets, designers to sculptors, and just about everyone in between – Applications closed Fri, Aug 13. Find out more. And now we await the selection. 

The chosen four will undergo an extensive mentorship with a panel of five of Johannesburg's most influential nightlife industry pioneers: Theresho Selesho, Lelo Meslani, Day Marumo, Jana Hamman, and Thulani Keupilwe. As the chosen, the four will each get a R50 000 license fee for their ideas, R250 000 to host their nightlife concept, plus production assistance. It's quite a revolutionary way to kick-start a limping industry. The idea is that each person chosen brings a creative village along. 

We chatted to the panel to get some insight into why they were chosen, and what lies ahead.
THERESHO SELESHO  - AKA CHIEF FIRESTARTER
Theresho Selesho has a nightlife pedigree longer than most. CEO of entertainment company Matchbox Live, he is also the event planner behind Black Coffee's Music Is King, and music festival Oppikoppi. When he's not busy with that he's a partner at Pretoria's African Beer Emporium and business director of Nelson Makamo's Botho Project Space.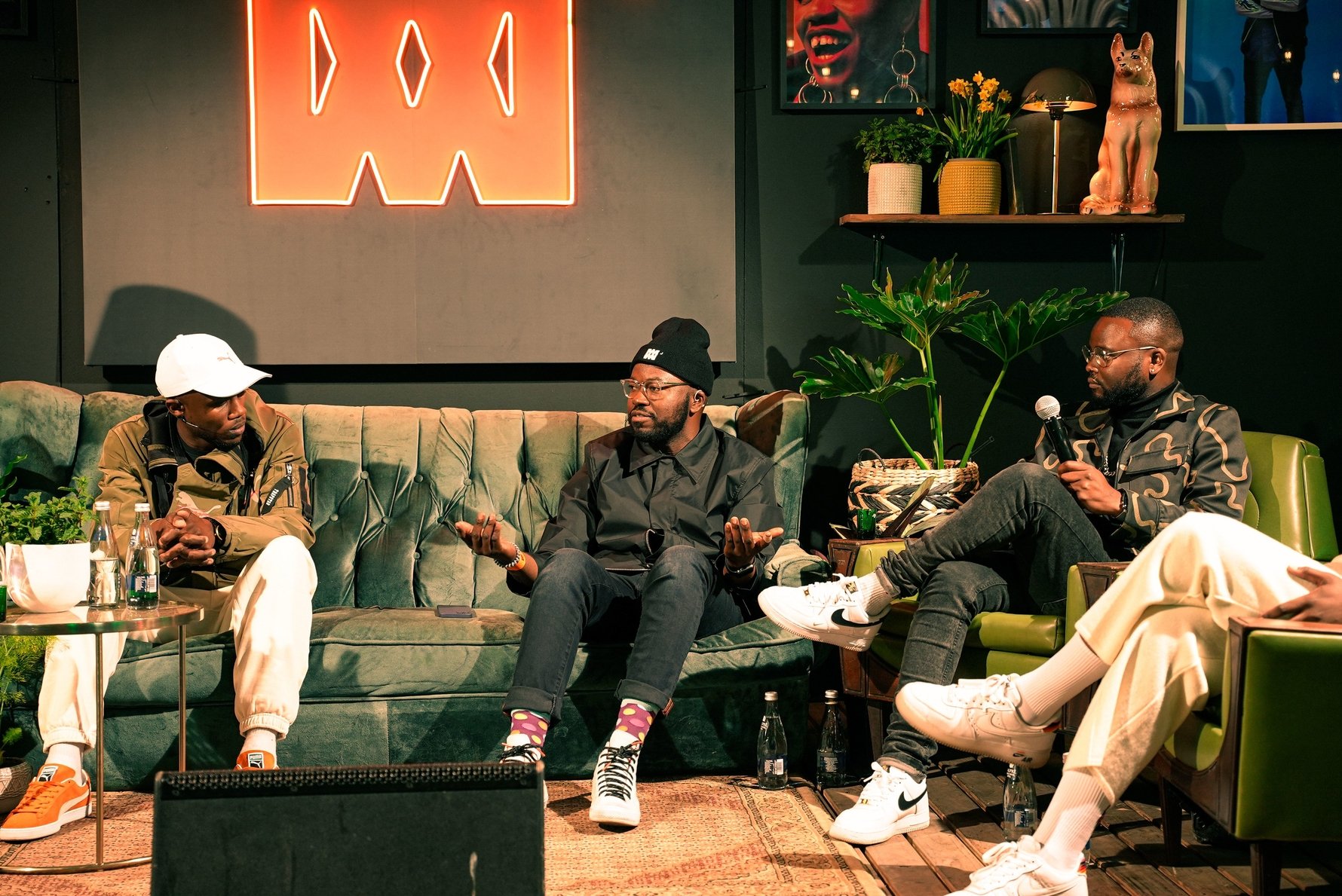 First nightlife experience that shaped how you think today? 
I have had so many "first" nightlife experiences that continue to shape the way I think but one of the most memorable was a night that I spent at 88 in Norwood. A great venue that had an eclectic and unpretentious mix of music, people and vibe.

The creative business – so crushed by Covid – what's the future? 
Unpredictable. But there is solace in us using the time that we have to review how we've approached our businesses to date and how we adapt to these ever-changing times. Opportunities exist between the chaos, to adapt quickly and move lightly, and strengthen our collaborations. One of the most important things is staying in the ring, to keep on creating, building… re-building where necessary.

It's not a nightlife experience unless …
You are with the best people having the best time no matter where you are

Note to self if you were starting out today?
It's a long game. Do not be afraid to fail… and fail fast. Try new things. Work hard, and keep playing harder. Be Kind.

I love the night because …
People tend to connect with fewer inhibitions.  

Joburg in three words? 
Energy, Unforgiving, Audacious 
LELO MESLANI - AKA LELOWHATSGOOD
​​Lelo Meslani AKA Lelowhatsgood is a writer, content creator and DJ. A big voice for the local LGBTQIA+ creative community in the media and in the mainstream advertising industry, Lelo is also well known as the creator of Vogue Nights Jozi 
– a ballroom event and a queer safe space.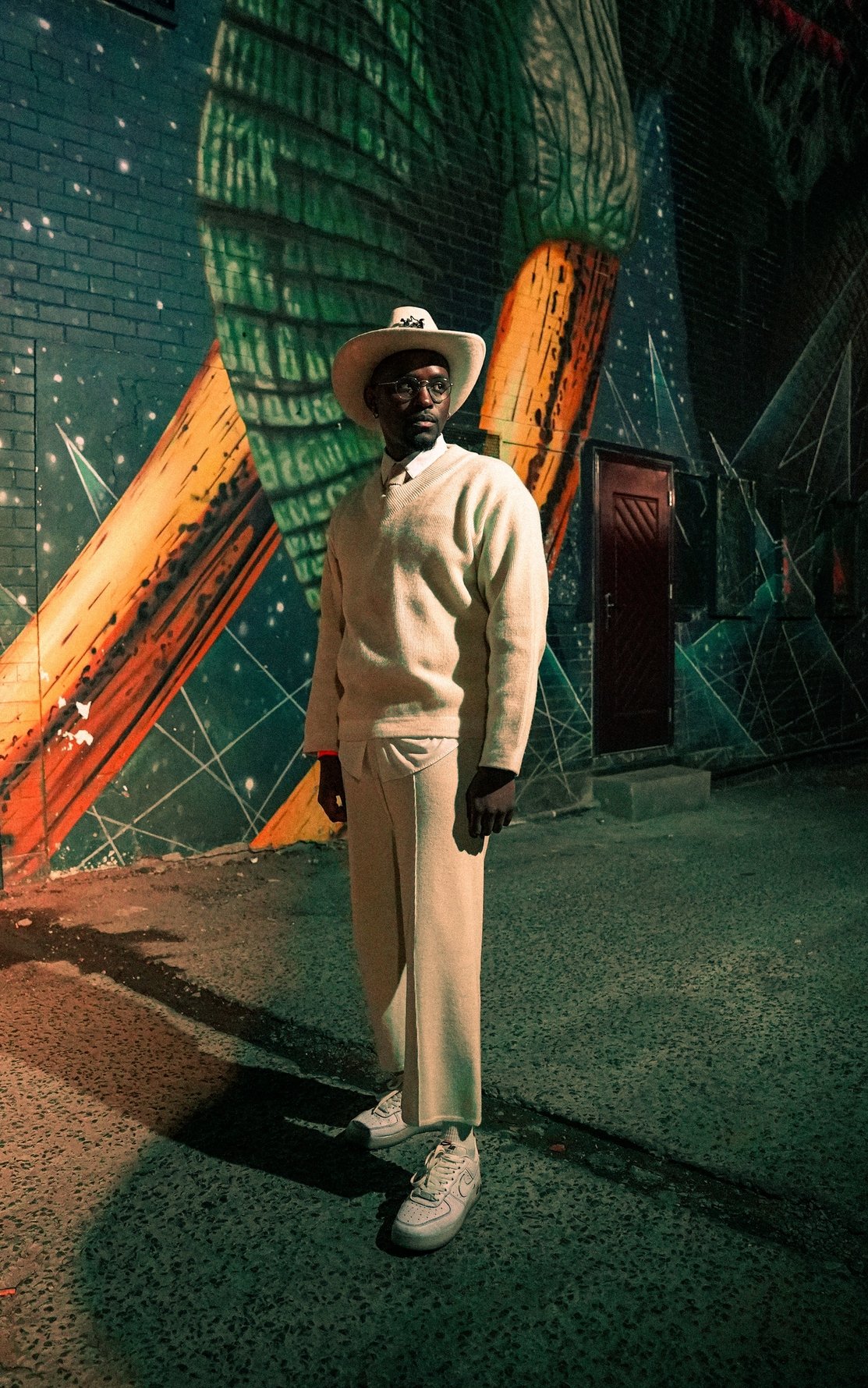 Tell us about the groundbreaking Vogue Nights
It started in 2018 as a concept to provide a safer space for the queer community on the nightlife scene. We hardly had places that celebrated us in a way that let us be the best versions of ourselves. I got into creating events as a DJ and that allowed me to use my network and community to put together something that's unforgettable. VNJ fuses fashion, music, art, and dance through self-expression. 

Top 3 songs on your playlist right now?
- Doja Cat - Get Into It 
- Hiatus Kaiyote - Red Room
- Keenan Meyer - Santa Theresa

You're not dressed to go out without…
Fresh sneakers and earrings. 

Note to self if you were starting out today?
Patience is hard, but it's worth it. It'll work out at the end. 

I love the night because …
That's when people truly come alive. People can live their fantasies and really be who they want to be. 

Joburg in three words?
Different, Amazing, Inspiring
DAY MARUMO - AKA DAY DAY
Day Marumo AKA DAY DAY is a local skating icon and the owner of Perfect Weather Skate brand and Perfect Weather Skate Foundation, Day Marumo is also a filmmaker who's worked alongside the likes of Pharrell Williams, Black Coffee, and Moonchild Sannelly, a content creator and street-wear enthusiast.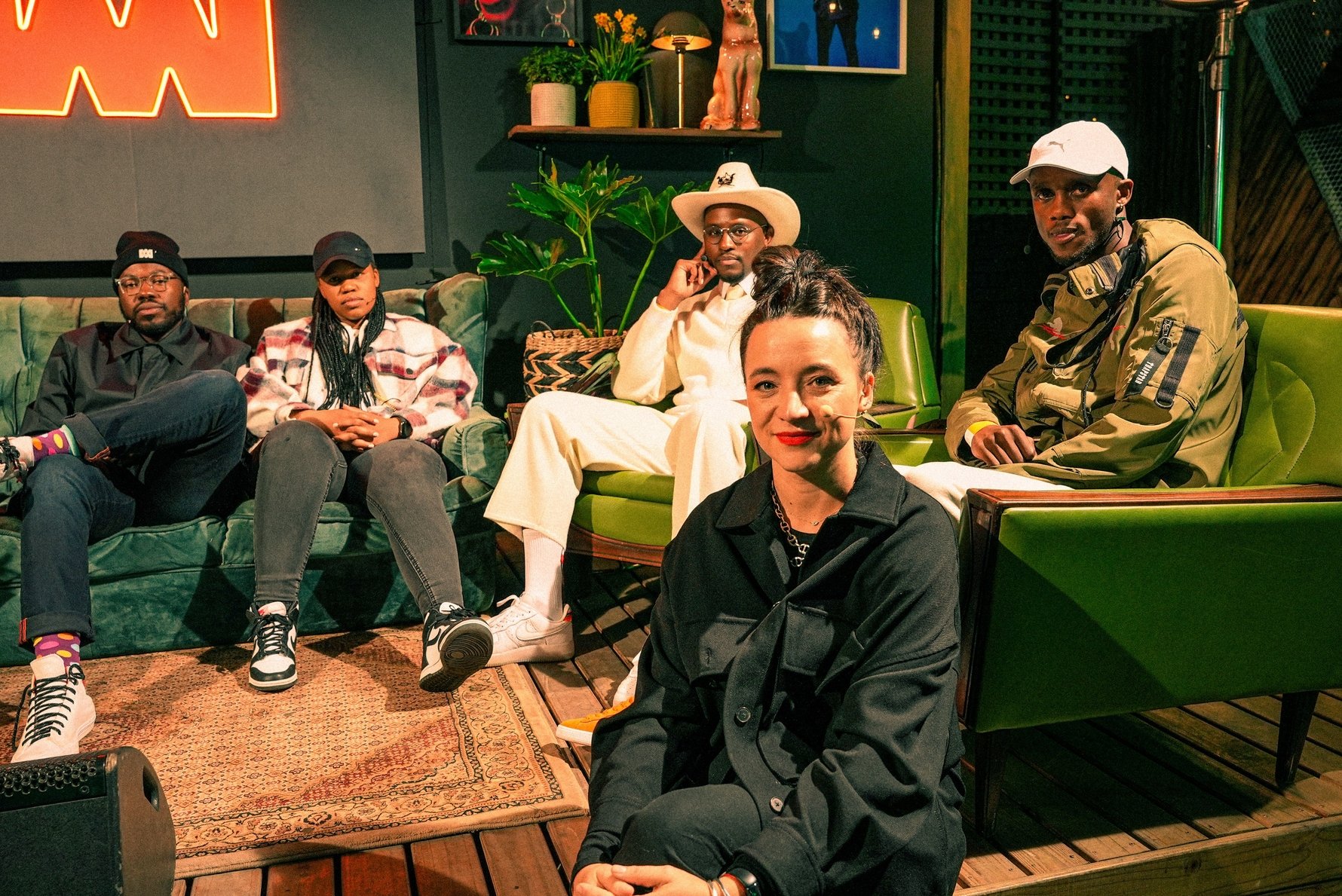 Describe what excites you about skater culture
It's mind-blowing because so many young kids are skateboarding and their level is far more advanced than it was when I started skating back in 2003. It's also amazing to see so many kids from different townships skating which makes the Johannesburg skate scene more recognizable. It really excites and pushes me more to skate.

Tell us about your foundation
Perfect Weather Skate Foundation is a non-profit that hosts workshops for young kids that want to learn how to skate, and connects kids from different areas of Johannesburg and Gauteng as a whole. We connect skateboarding with history and its meaning. The first skate event hosted was The Freedom To Skate competition on the 27th of April, Freedom Day, showing people that skateboarders now have the freedom to skate. 

What was it like to work with Pharrel Williams?  
It was amazing and I thank Black Coffee and his team for giving me the opportunity to shoot a documentary based on Global Citizen back in 2018. Pharrell and Black Coffee were recording a Gqom song at the time and, being in a space with hardworking individuals and documenting, and doing what I love at the same time just gave me the motivation that I think of whenever I want to keep my head up.

Note to self if you were starting out today?
Have fun with what you're doing and, everything takes time so be very patient with the process and always stay motivated.

I love the night because …
It's a place where culture expresses itself.

Joburg in three words?
High-Energy, Progressive, Diverse.
JANA HAMMAN - AKA JANASBURG
Jana Hamman is a designer, artist, and creative director, known for being fearless and utterly offensive in her creative projects. She's half of the design duo Jana + Koos, and that's a lot. Internationally recognized, her work has been featured in exhibitions in Dubai and Rome. She's also collaborated alongside architectural designer Tristan Du Plessis and worked on remarkable projects such as Gorgeous George Hotel in Cape Town and Alice on Fifth in Sandton.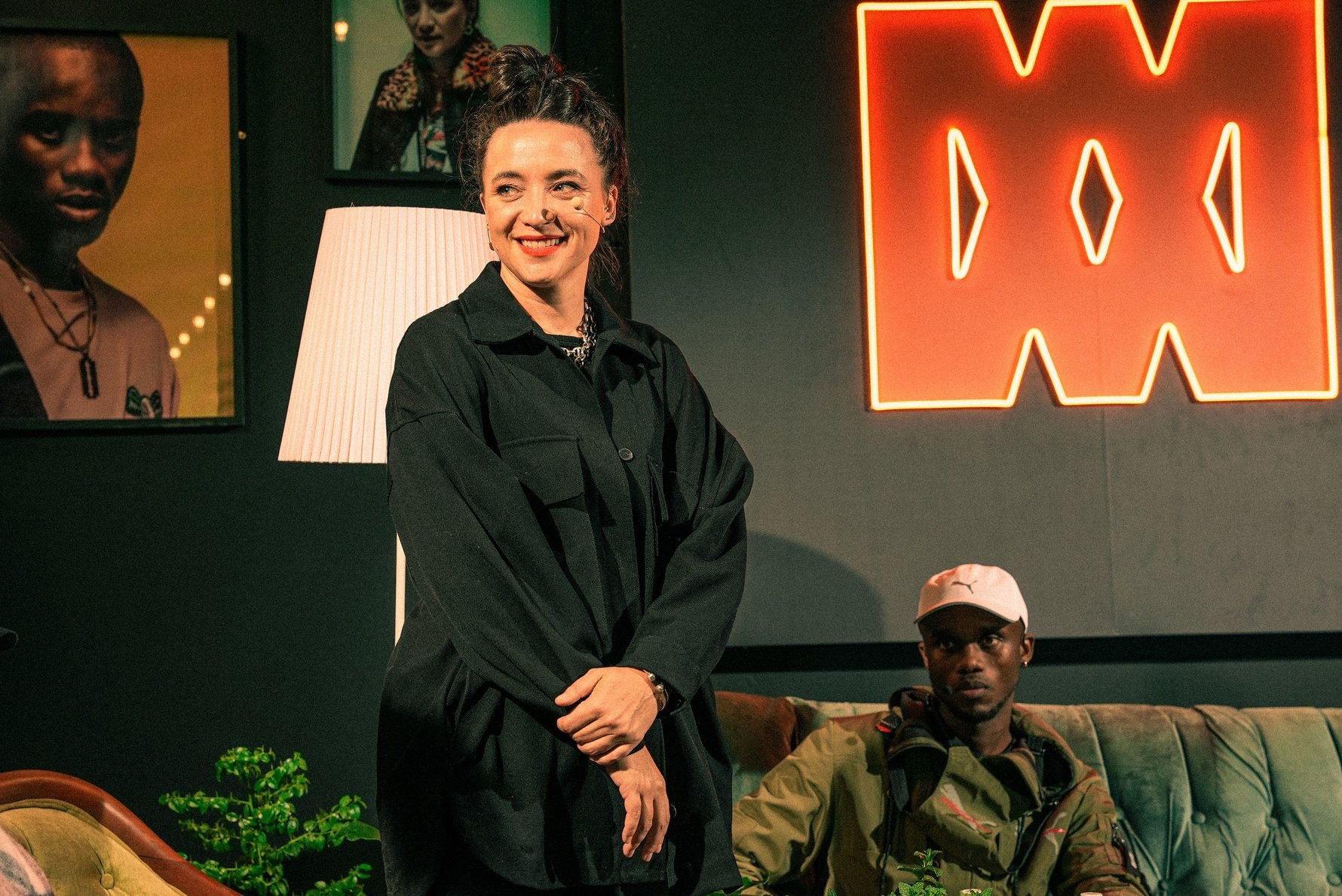 Design is... an all encompassing discipline - we design where we live, how we move, what we eat, how we live. It also applies to many disciplines - graphic design, branding, fashion, interior etc. It's often thought to be making cool visuals on a computer but for the most part it involves a great deal of strategic thinking, planning and visualising too.

What have you missed most about nightlife since March 2019?
Going out in freedom instead of fear. I think we've been stripped of two of our most primal needs as humans - freedom, and connection. Being on a packed dance floor and not freaking out because someone is trying to scream into your ear over the music would be nice (what a weird thing to miss, right?)

The power of collaboration is …
New perspectives, new vantage points, more interesting ideas, more unexpected executions, new friendships, greater empathy and understanding. Jana + Koos is already a collaboration between two very different people with different interests and skill sets - that set the tone for the way we wanted to structure our business and why there are so many offshoots and side projects / businesses that bleed into different industries like art, fashion and photography. The interest points lie where these intersections happen.

Note to self if you were starting out today?
Don't worry about failure or bad decisions or wrong career choices - even learning what you don't want to do will bring you closer to knowing what you do want. Consistency and stubborn grit and determination will get you further than raw talent. Know your worth, and this is important and needs to be very honest and true, because overconfidence when you can't back it up, is not it. Confidence when you can is. Don't rely on how good you may be creatively, to run or start a business. Understand, or learn the necessary skills to run your business, and run your creative projects with equal attention to both.

I love the night because …
It's sleep time! Jokes (...but serious ). The night can be so many things – exciting, romantic, forgiving, wild, free. It's downtime, however, you choose to use it.

Joburg in three words?
Experimental, Friendly, Chaotic
THULANI KEUPILWE - AKA THULI KEUPZZ
Thulani Keupilwe is an innovator in the local music industry and a young business mogul respected in talent and music management specifically in the Amapiano and House scenes. Thulani does this through her talent agency called Lawk Communications, which facilitates artist bookings. She is also the manager of well-known artists like DJ Maphorisa, Kabza De Small, and many other Amapiano and House musicians.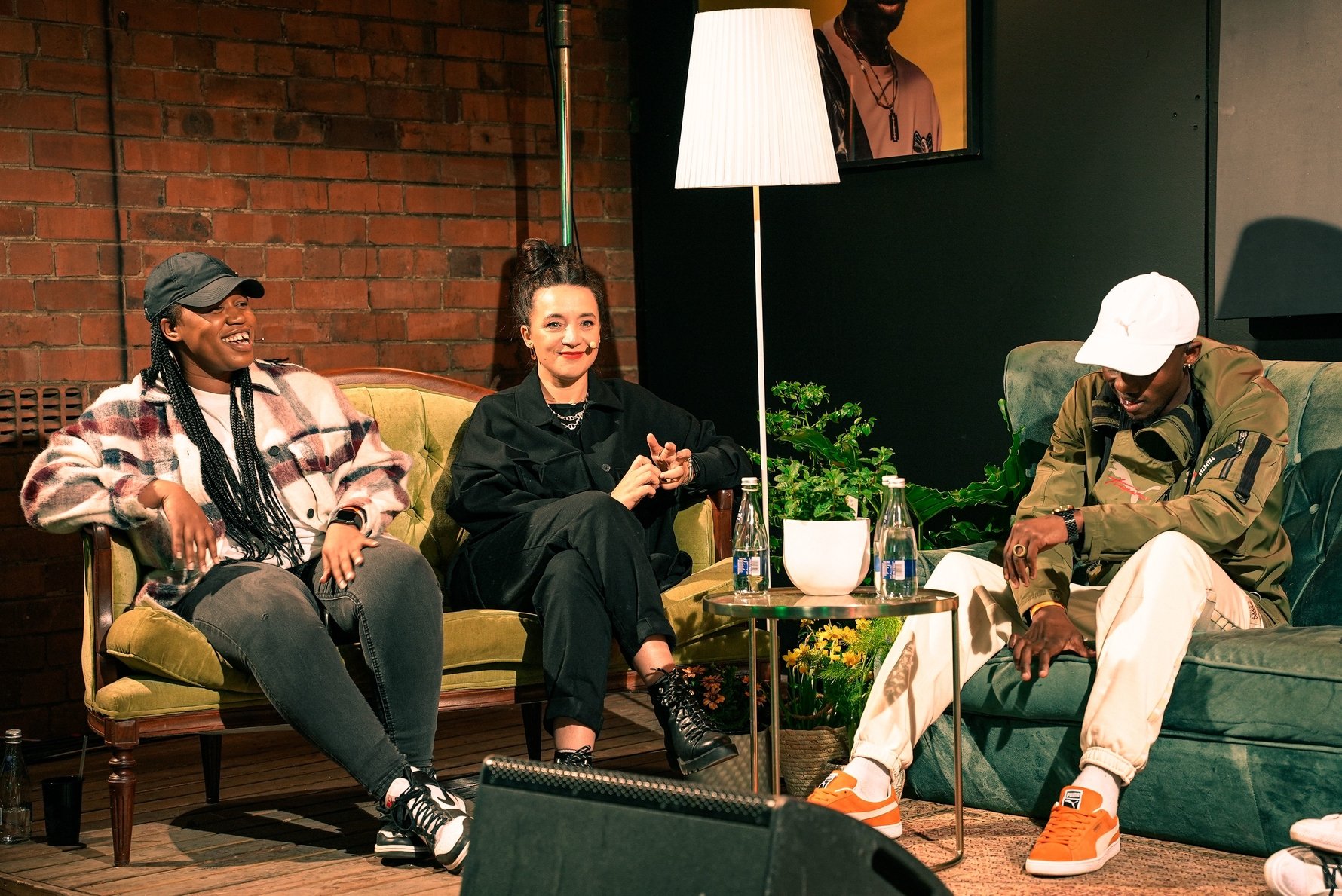 Talent discovery – what do you look for first? 
Talent, and then I typically will look for someone who has the drive and willingness to work. 

You're a hustler. Tell us about your biggest moment of doubt?
Probably when COVID hit because I needed to adapt and change the way I did business. It was scary but it forced me to grow so I'm kind of grateful in a way.

The moment you knew it would all work out was when …
I expanded my company beyond just talent bookings. We now run multiple services including talent management and label management.  

I love the night because …
You get to meet great people 

Note to self if you were starting out today?
Be willing to adapt 

Joburg in three words?
The Culture Hub