Reflecting Forward at Artyli.com brings together the work of artists Andrew Ntshabele, Morgan Mahape, Fathema Bemath and Restone Maambo with guest artist Bambo Sibiya. The exhibition looks at how reflection and pausing to think is part of the process of enlightenment and moving forward. An importnt message for our time. 

With the artists working in different mediums, Ntshabele, Sibiya and Maambo in paint, Bemath in sculpture and Mahape with beads, the exhibition looks at the different ways meaning is created during the artistic process and how each artists is unique in what they create. As the artists refine and perfect their works new thoughts are illuminated and it is this process of thought generation that is the focus of Reflecting Forward.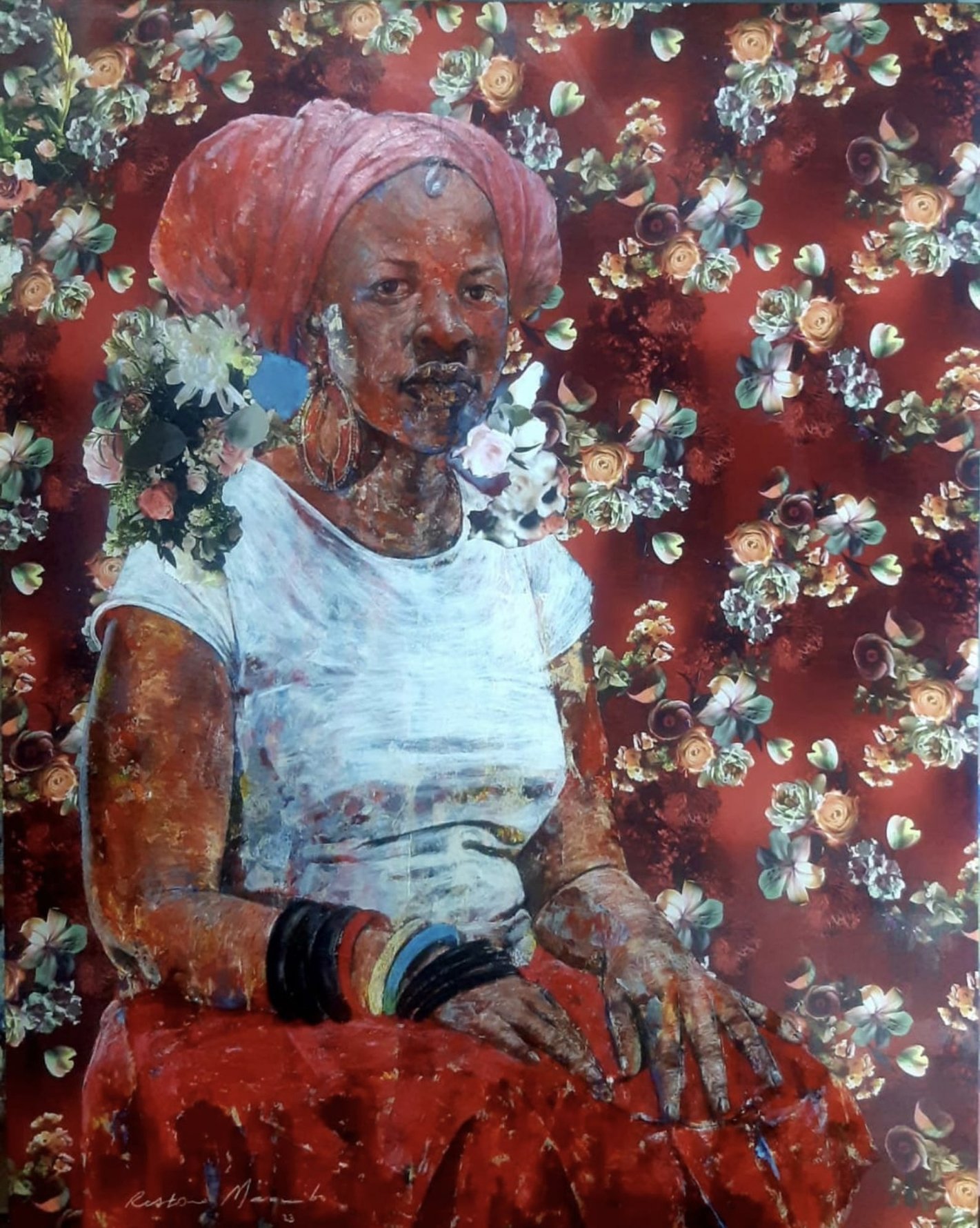 Bemath's sculptures are based on her personal experience as a Muslim Indian women and have become a way of delving into and celebrating her identity. Maambo's paintings are very much informed by his childhood in Zambia and the vital role women played in his upbringing. Similarly, Ntshabele looks at family and community as well as the legacy of Apartheid as he charts a more hopeful future. Lastly, Mahape's labour-intensive beaded works depict members of his community, celebrating them as individuals and how they come together in a collective.

Of course, the process of meaning making in art doesn't stop when the work is finished as each viewer brings their own interpretations. As you study the art it gains new meaning and symbolism and Artyli wants to highlight this interplay between the past processes which went into the artwork and the way it is viewed in the present.

Join Artyli for a glass of wine and jazzy music by Avzal Ishmail and his band on Sat, Apr 8 at 14:00 where author, public speaker and art enthusiast, Richard Cullinan will open the exhibition.